Lovely Crochet Edging Patterns & Ideas
Crochet is more than just your grandma's favorite pastime. This needlework technique used to be synonymous with being dowdy and old fashioned, but with new motifs and patterns, you can literally make anything with crochet hook and turn any towel, washcloth, blanket, or curtain into a much sought-after piece.
Add some details on regular blankets and turn them into a family heirloom, or make a wall hanging or a table runner. The possibilities of making anything with crochet will get your creative juices going.
So get your hooks ready, some pretty yarn or thread, and take some ideas from these lovely crochet edging patterns to get started:
Treble Scallop Edging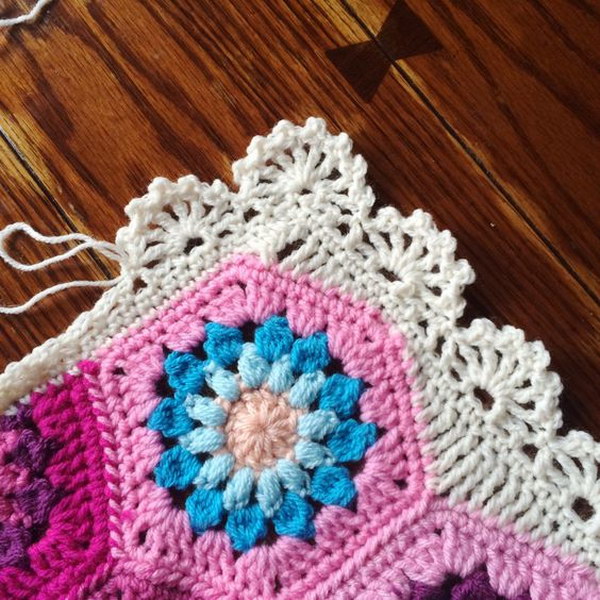 Any crochet project is never complete without the scallop edge. Try this beautiful treble scallop pattern for your next crochet project. source
Tiny Crochet Pompoms On A Chain Edge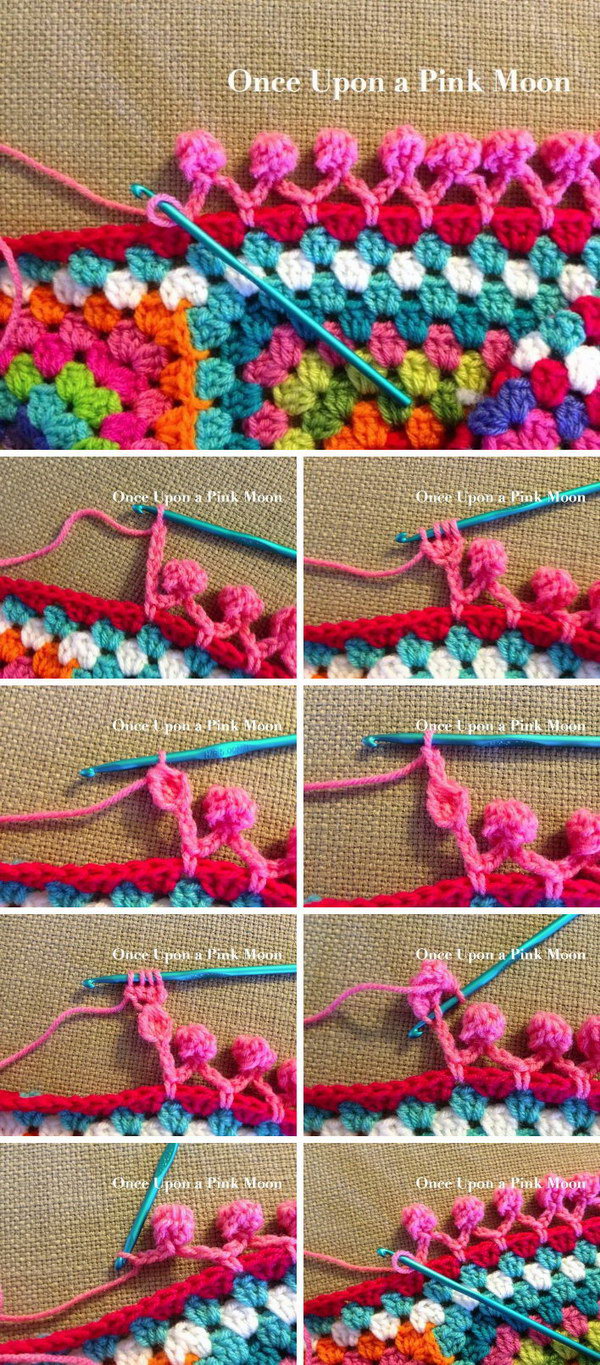 Pompoms add that last touch of quirkiness to any crochet project. Use this pattern to make tiny pompoms and watch your simple project turn from boring to super exciting. source
Strawberry Stitch Tutorial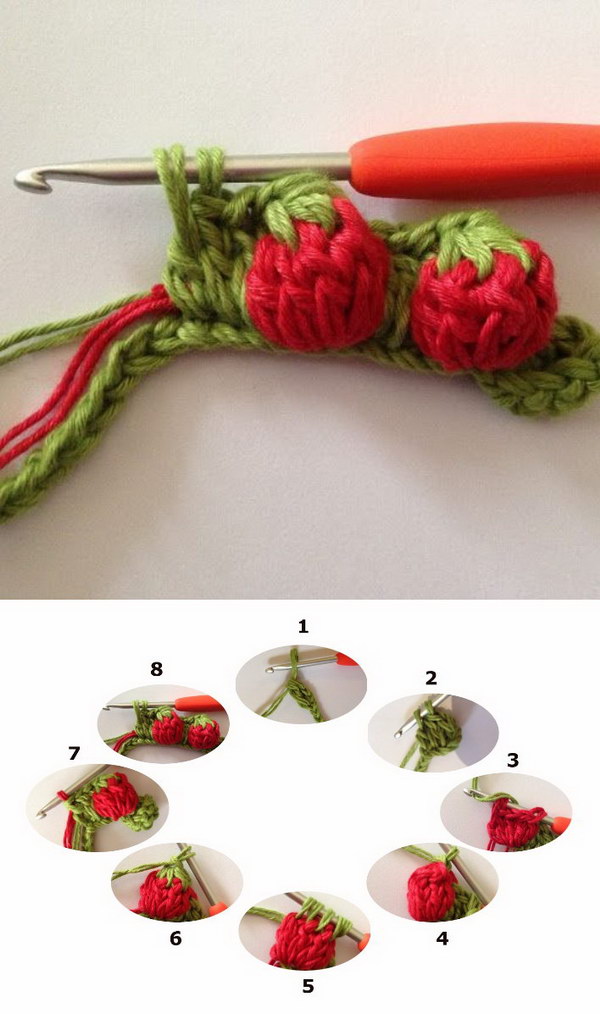 Can there be anything cuter than these crocheted strawberries? Make your very own with these super cute crochet motif. Try other fruits as well by using other colors of thread. Try blueberries or lemons and you've got a fruit-filled crochet theme to show off. source
Cute Chicken Edging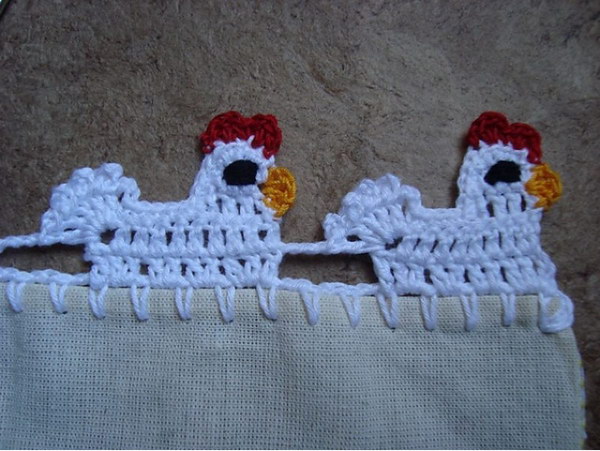 Perfect for your kitchen, add these adorable cute little chickens on your curtain edges for some super cute detail. Do you live in a farm or know someone who does? Then this makes for the perfect present for a friend, family, or for yourself. source
Stripy Blanket Edging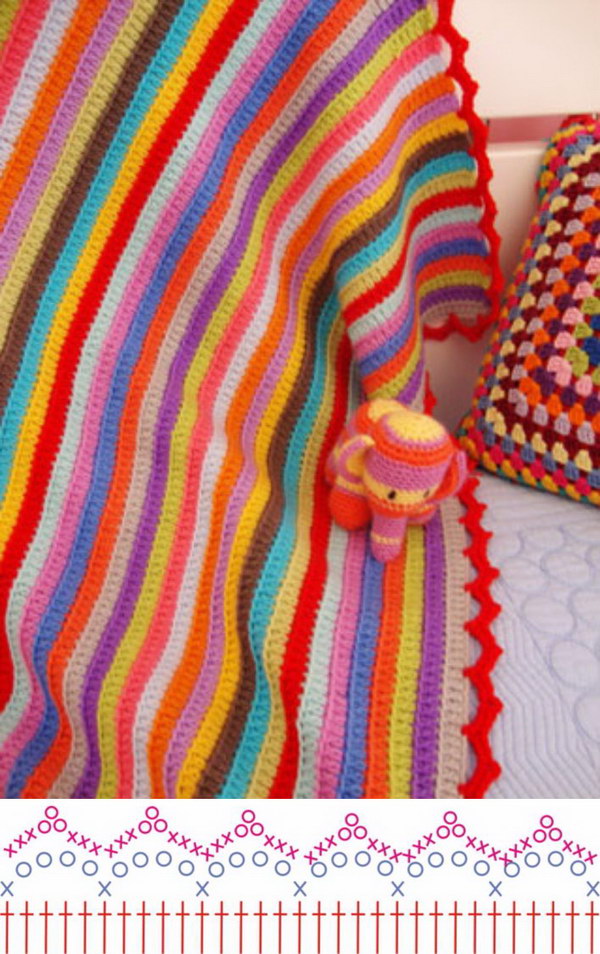 Crochet edging details always add that rich touch of finishing on your projects. Try this simple pattern to add more value to your blankets. source
Line of Hearts Crochet Edging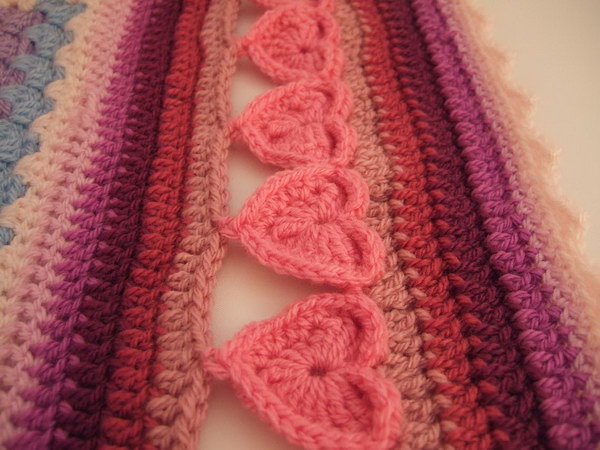 Crochet isn't boring – it's what you do with it that makes the difference between crochet being dowdy or being on trend. Make these lovely hearts for that much-needed sweetness to any of your projects. source
Scalloped Crochet Edging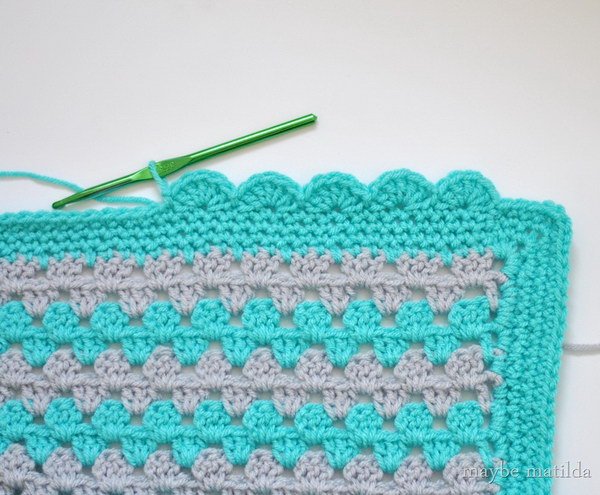 One of the most beautiful yet basic things you can do with crochet are scalloped edges. Follow this easy yet striking pattern to turn any crochet project from drab to fab. source
Crochet Petal Cone Edging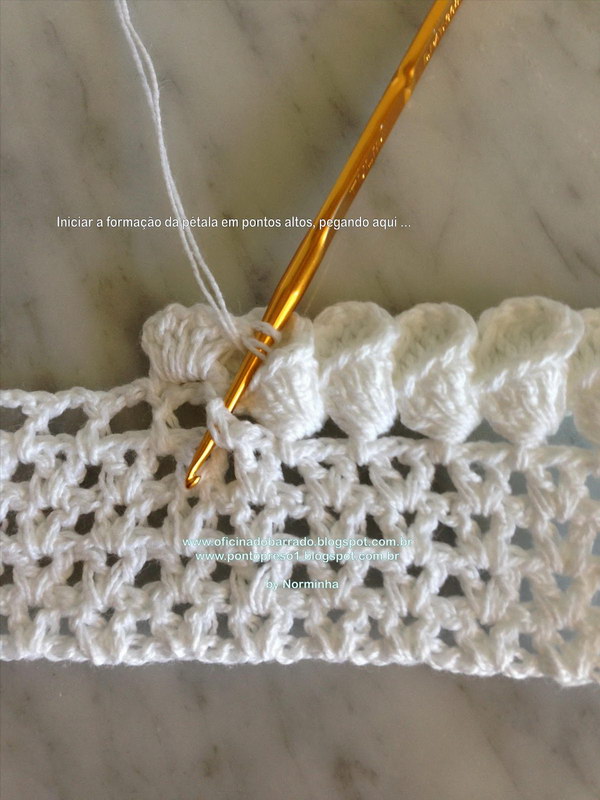 When you've gone beyond the basics of crocheting, it's time to level up. Challenge yourself by making this complicated pattern and turn any simple crochet project into a work of art. source
Cute garland of Hearts Using Only Two Rows Of Crochet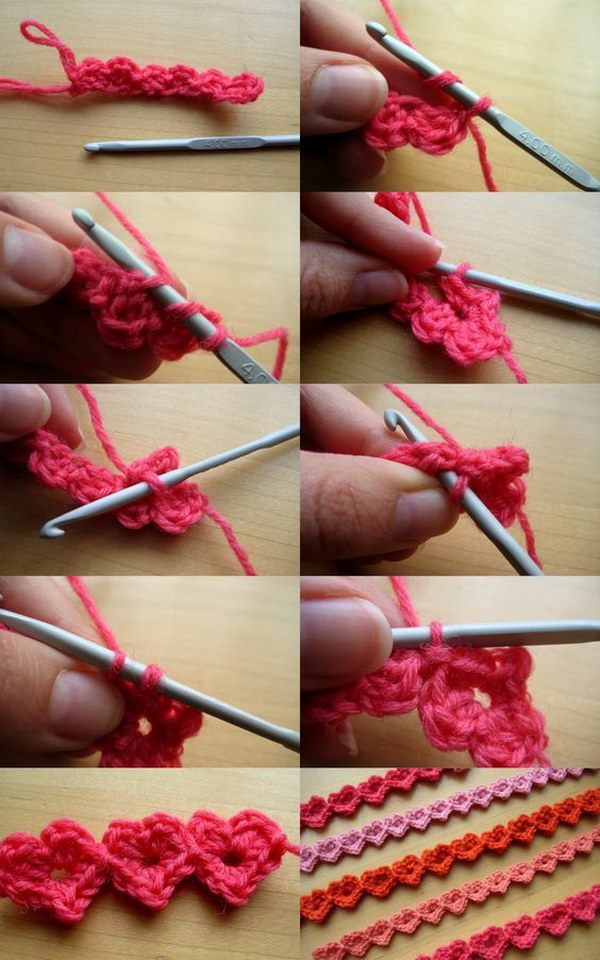 Hearts are always sweet and adorable – try this project and use on absolutely anything – be it as trimming on curtains, as edges on blankets, and even as trimmings on skirts and tops. source
Easy Crochet Blanket Stitch Edging

Did you know that you can use the basic blanket stitch on crochet projects, too? Why yes, you can. It's a very simple detail but adds that beautiful finishing touch to blankets, or pillowcases and just about anything! source
Tutorial on How To Crochet An Edging On Flannel Blankets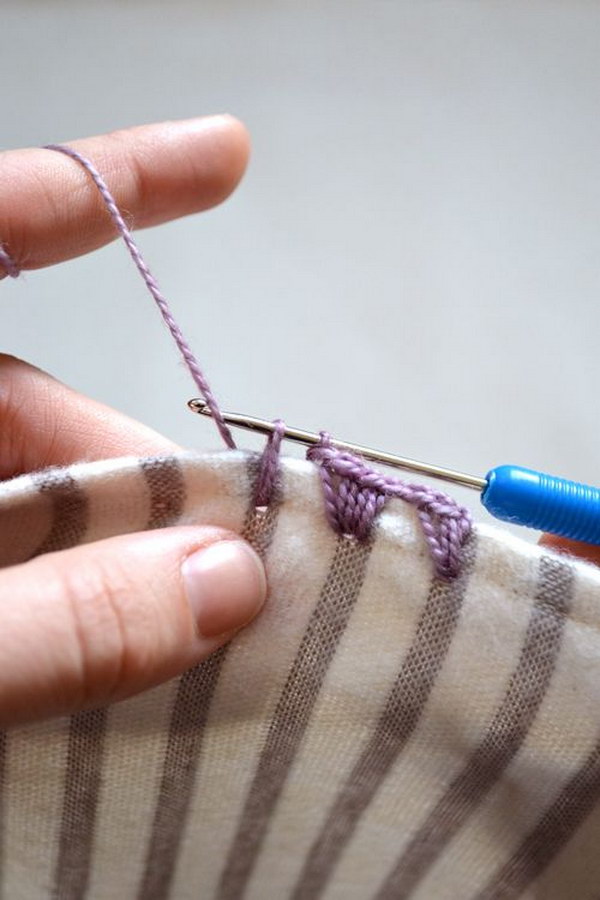 The perfect trimming for newborn receiving blankets, the warm striped of the flannel combined with the rich colors or merino create a perfect harmony. Using these neutral colors means you can give it is a gift to a pregnant loved one despite not knowing the baby's gender as yet. Just imagine the little bundle of joy wrapped up inside this beautiful blanket you've made with love. source
"Fill In" The Top Ripple Edge To Make It Straight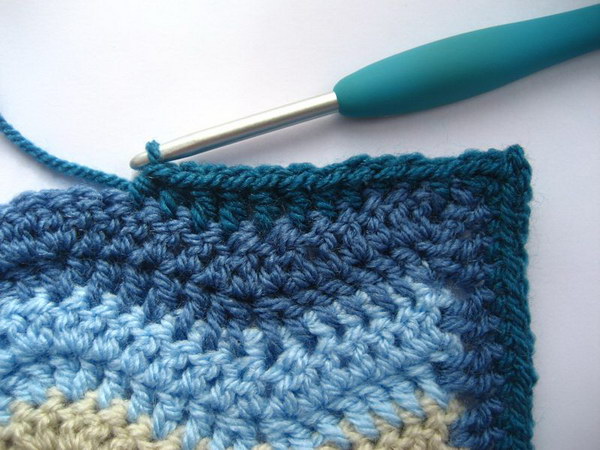 A perfect line on crochet projects is extremely rare – why not make this one-of-a-kind piece for a kitschy and unique crochet project? source
Super Easy Pillow Case with Scalloped Crocheted Edging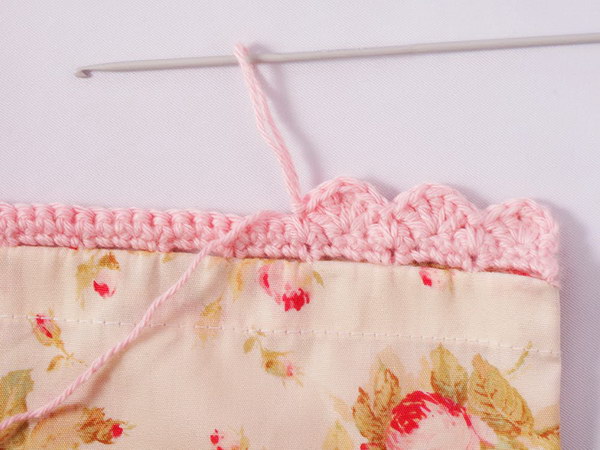 Tired of your old pillowcases? Instead of throwing them out or giving them away, add some scalloped crochet details to give them new light. Try this simple pattern to add more value and detail to your pillowcases. source
Easy Zig-Zag Crocheted Edging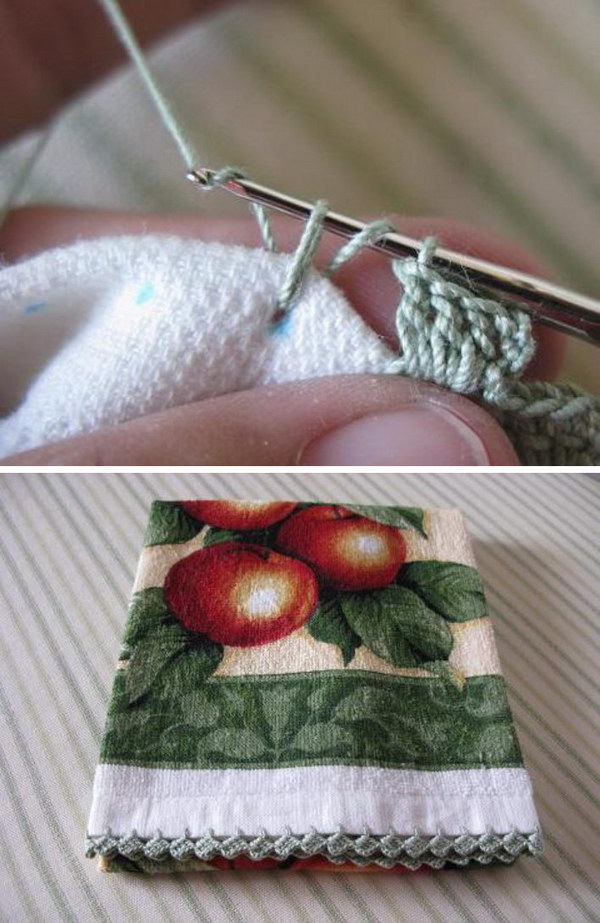 Crochet edging can turn any regular towel, sheet, or pillowcases into high quality heirlooms. Try this simple edging pattern on washcloths, tablecloths, and even baby's burp cloth or baby towels. So easy and so fast to make. source
Easy Shell Edging For Ripple Blankets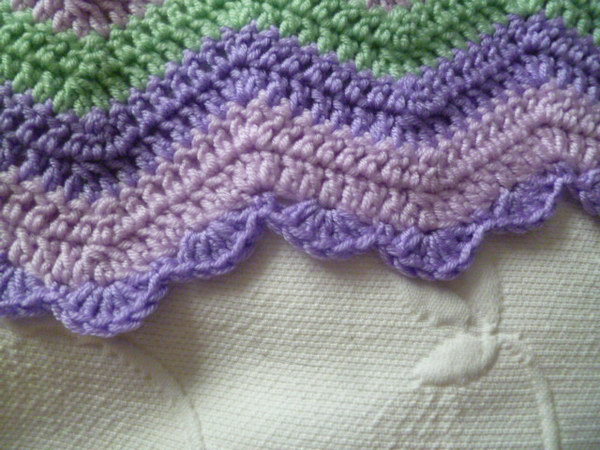 Create this adorable striped blanket with super simple and easy-to-follow crochet patterns. source