25+ Fantastic DIY Chandelier Ideas and Tutorials
Lighting is very important to a space, whether it's large or small. In interior design, it always brings out the statement in a room or puts the whole elements together. Lamps and lighting can add dimensions to a room and really brighten up your room space. Stunning lighting will transform your great venue into a fantastic venue guaranteed to cheer your family members and your friends up as they walk in. But beautiful lamps and lighting are always expensive at the market. Good news is there is no need to spend a fortune on unique lighting fixtures when you can create your own to die for!
Making your own lighting at home allows you to save even more money and add your own personal touch. If your place lacks overhead dining lighting or what is currently hanging is tacky or clashes with your style, take a look at this collection of Cool DIY Chandelier Ideas for Inspiration. Start now!
DIY Chic White Feather Chandelier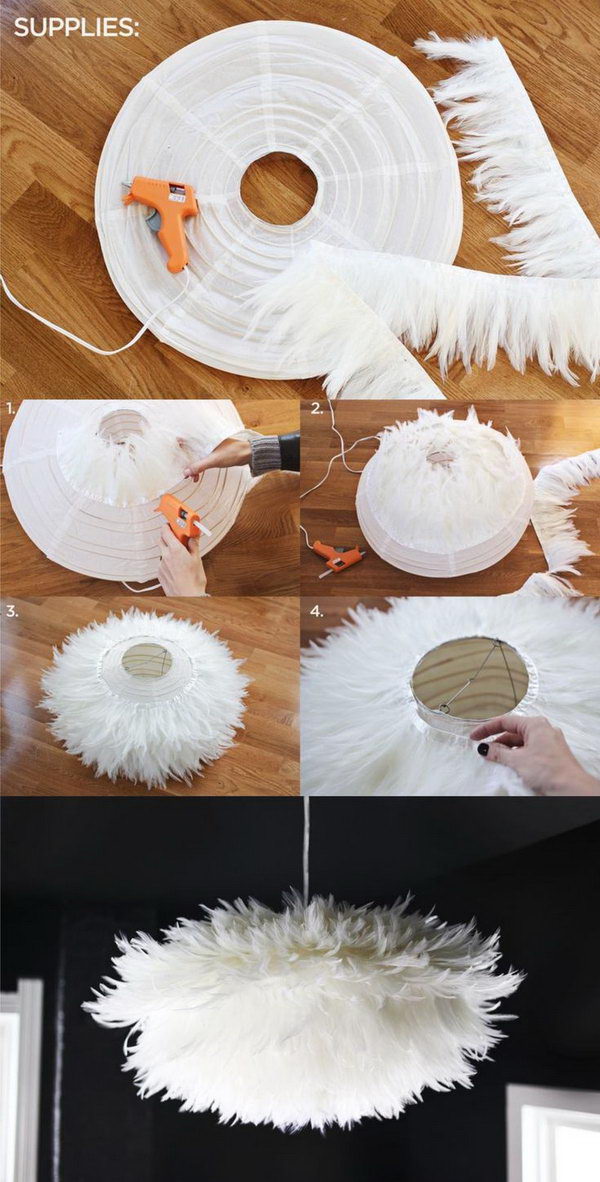 DIY Paint Stick Vintage Cage Chandelier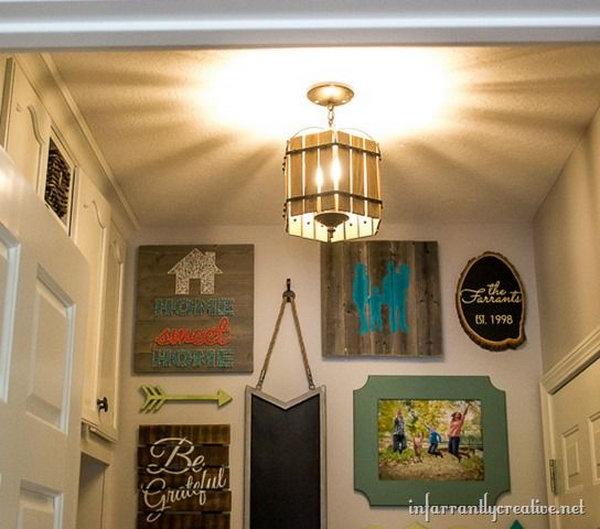 DIY Gorgeous Birdcage Chandelier from a Large Birdcage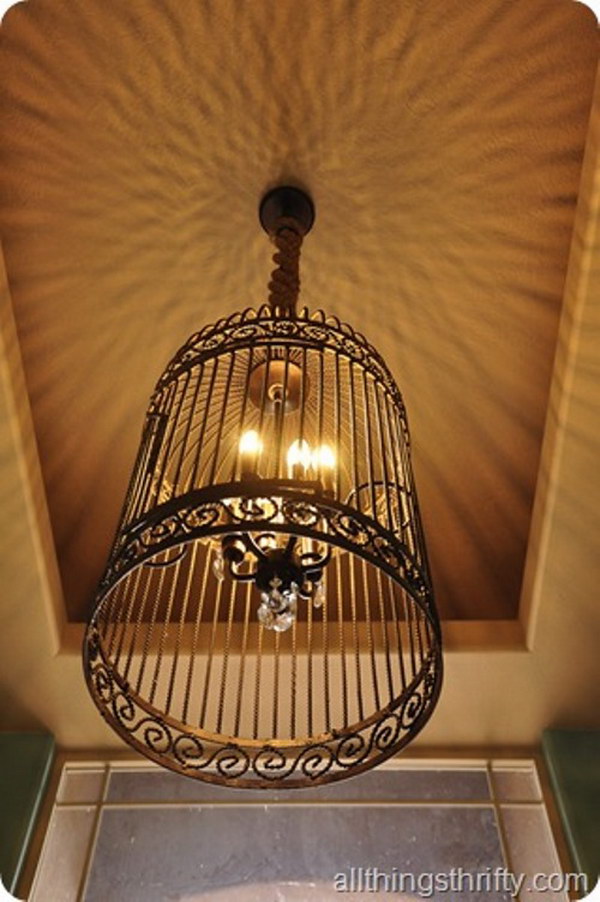 DIY Industrial Modern Pendant Light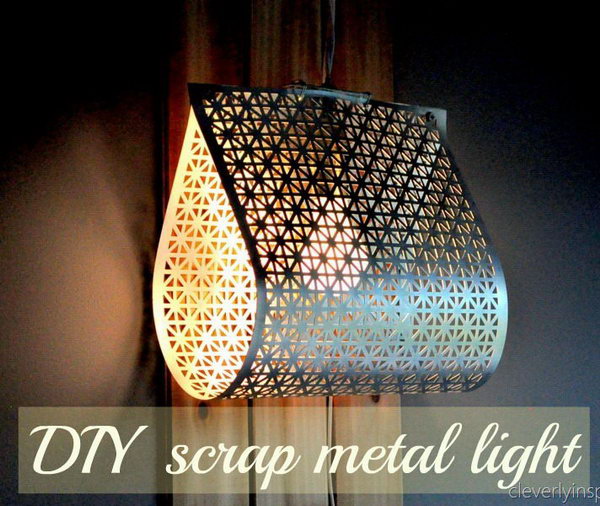 DIY Shabby Chic White Twig Chandelier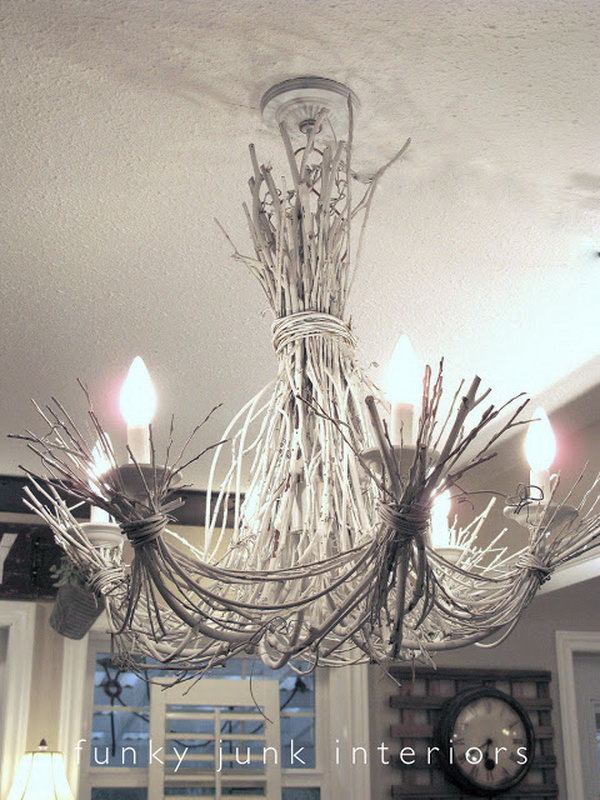 DIY Dining Room bulbs Pendant Lights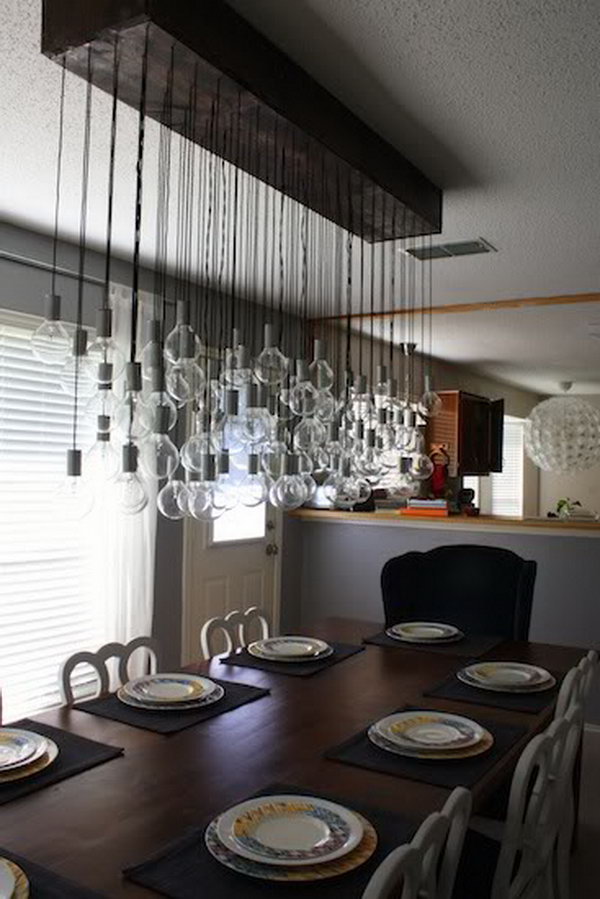 Antique Pendant Lights Made from Recycling Tea Cups and Tea Pots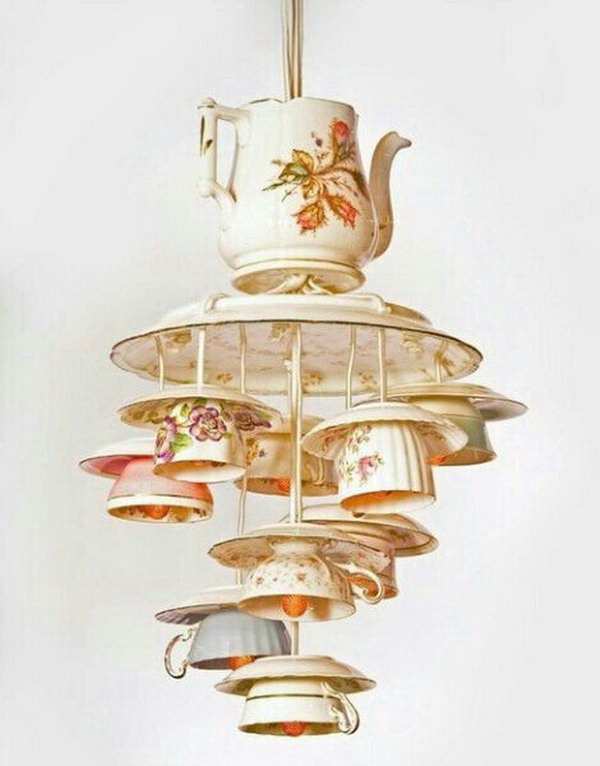 DIY Trendy Cardboard Chandelier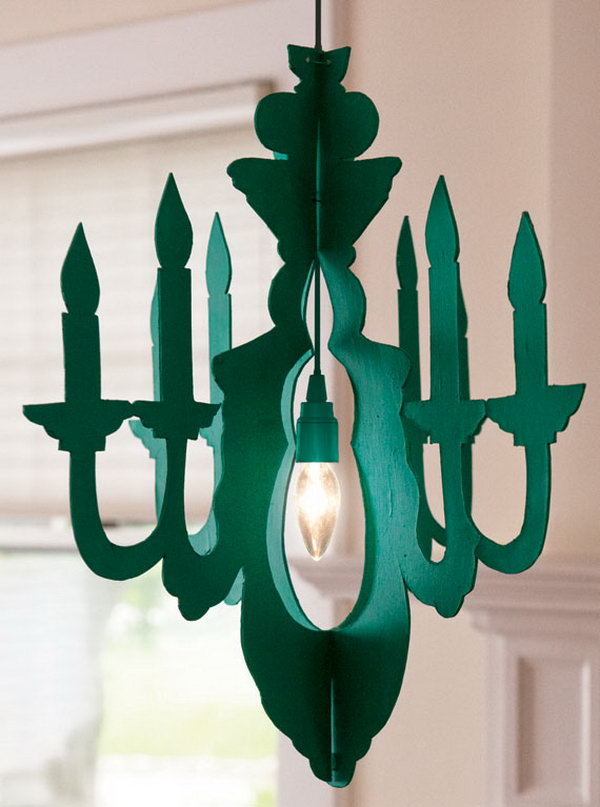 DIY Colorful Ping Pong Ball Pendant Light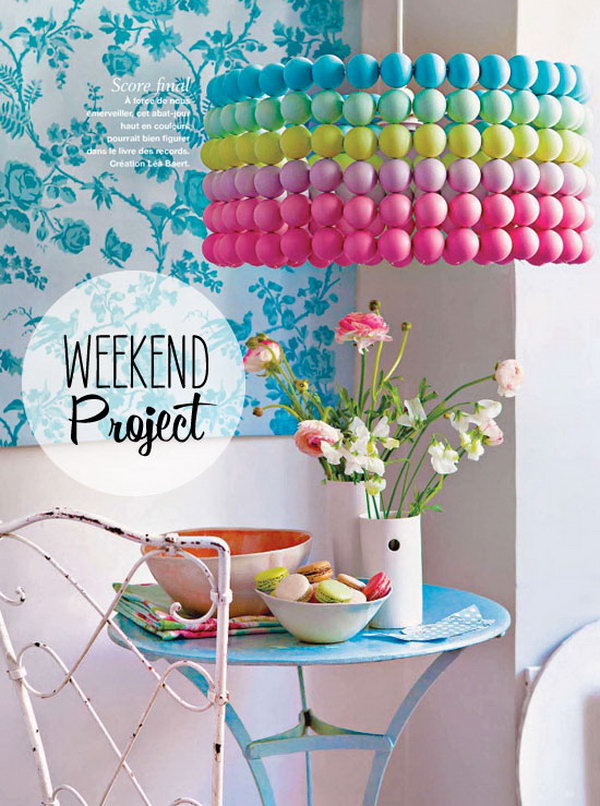 DIY Openwork Cube Pendant Light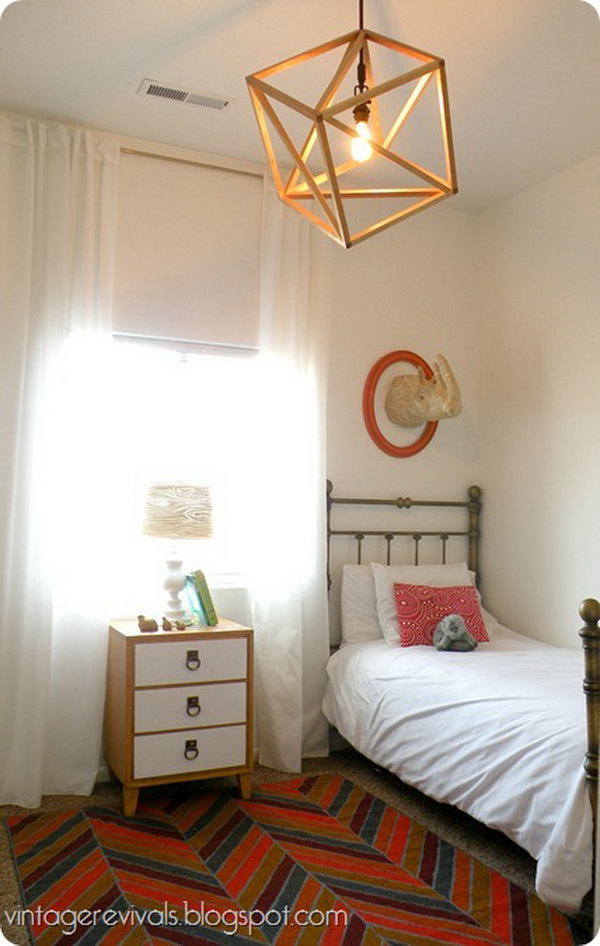 DIY "Bubble" Chandelier Made from Clear Christmas Ornaments on String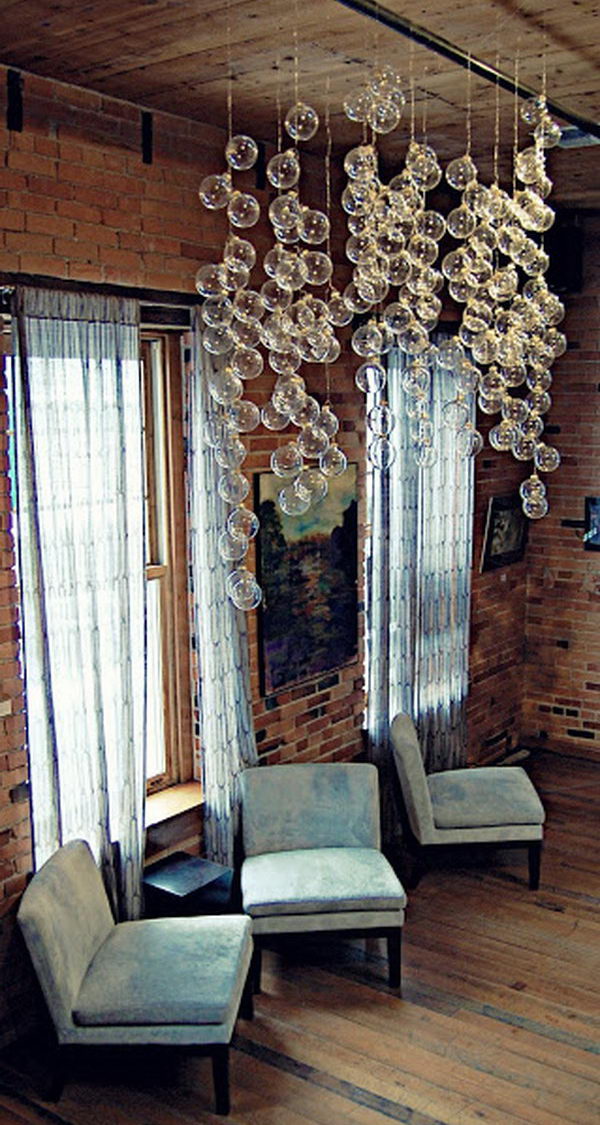 DIY Stylish Wind Turbine Pendant light
DIY Breathtaking Paper Capiz Shell Chandelier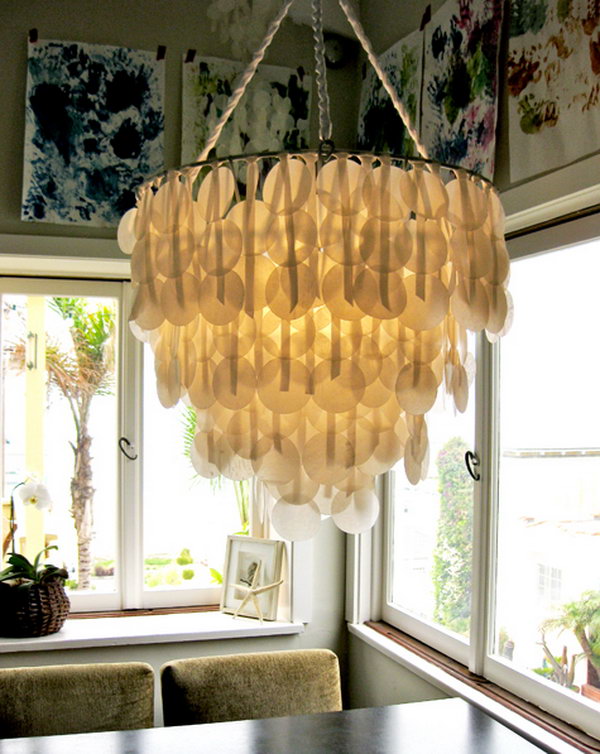 DIY Ribbon Work Chandelier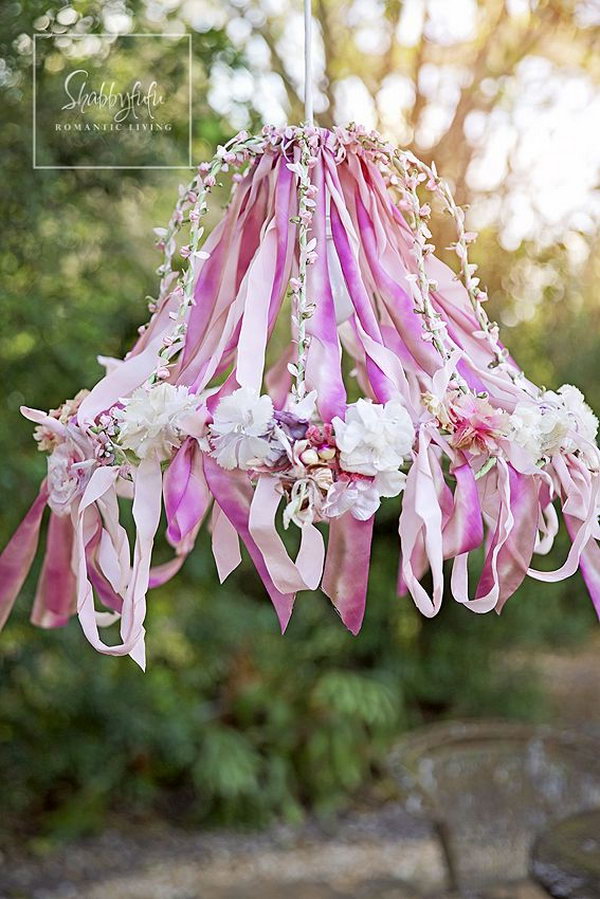 DIY Shabby Chic Crystal Chandelier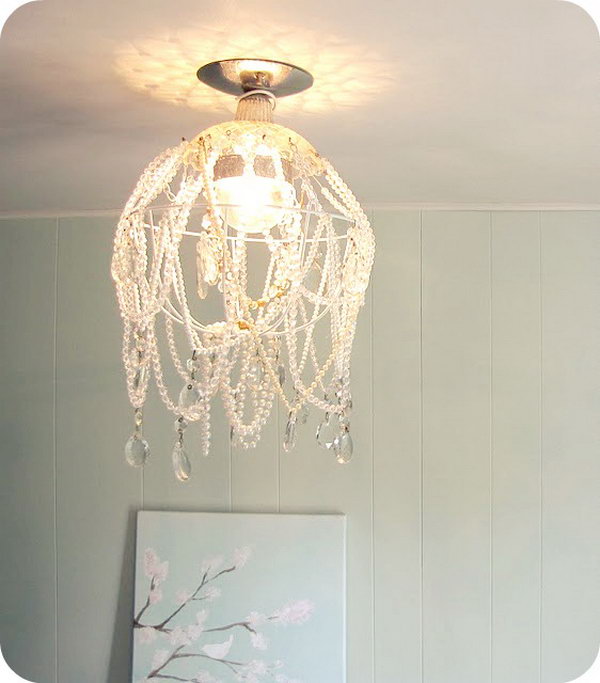 DIY Crochet Seashell Pendant Lights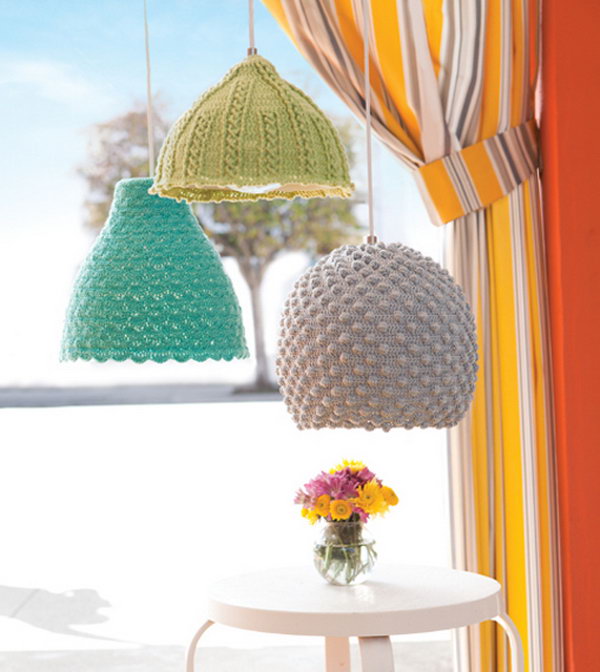 DIY Doily Pendant Light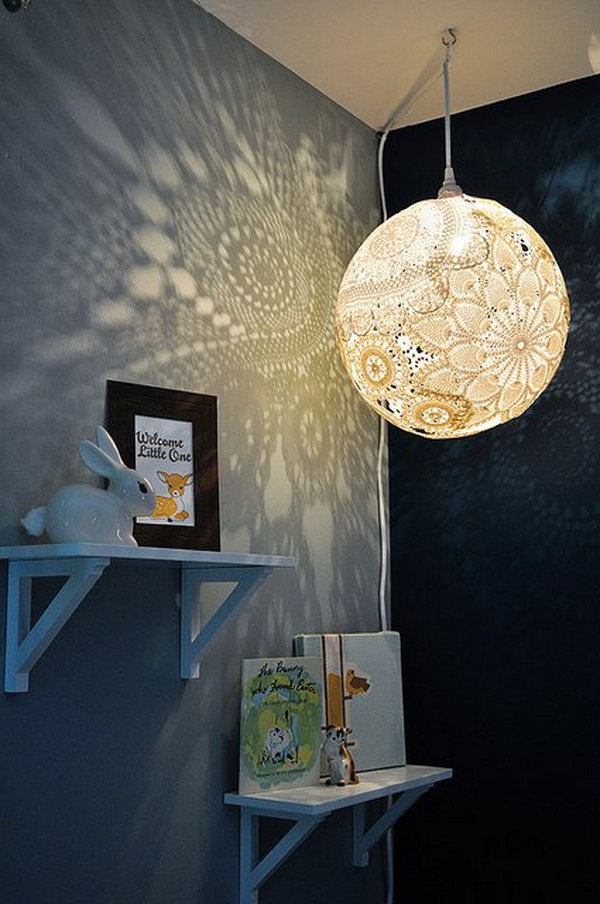 DIY Ombre Neon Zip-tie Pendant Lamp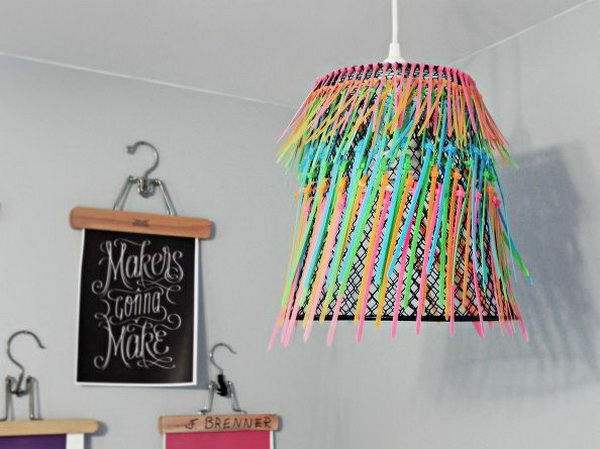 DIY Crystal Ball Chandelier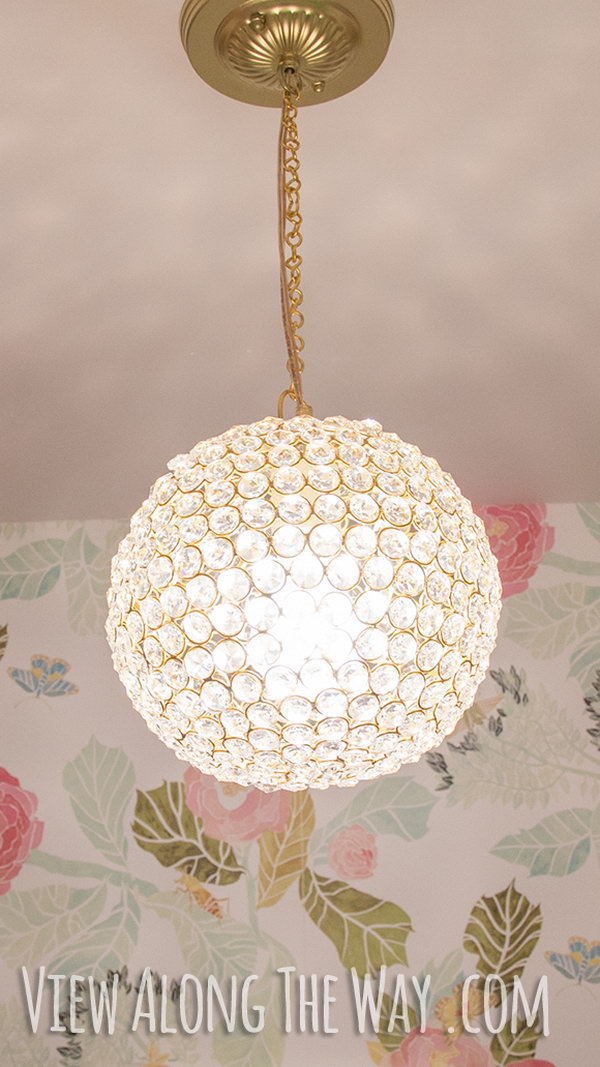 DIY Statement Cloth Chandelier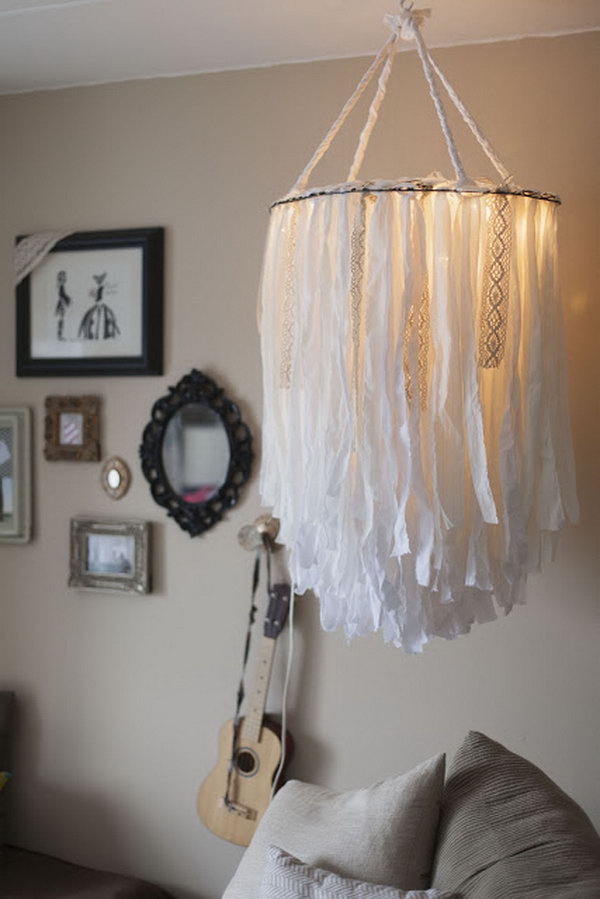 DIY String Chandelier from a Bouncy Ball and Yarn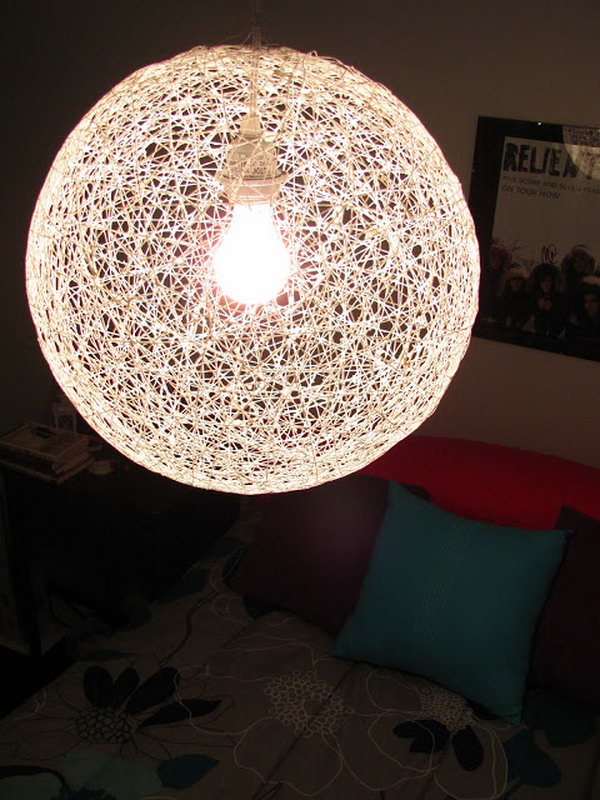 DIY Beaded chandelier Using Gold beads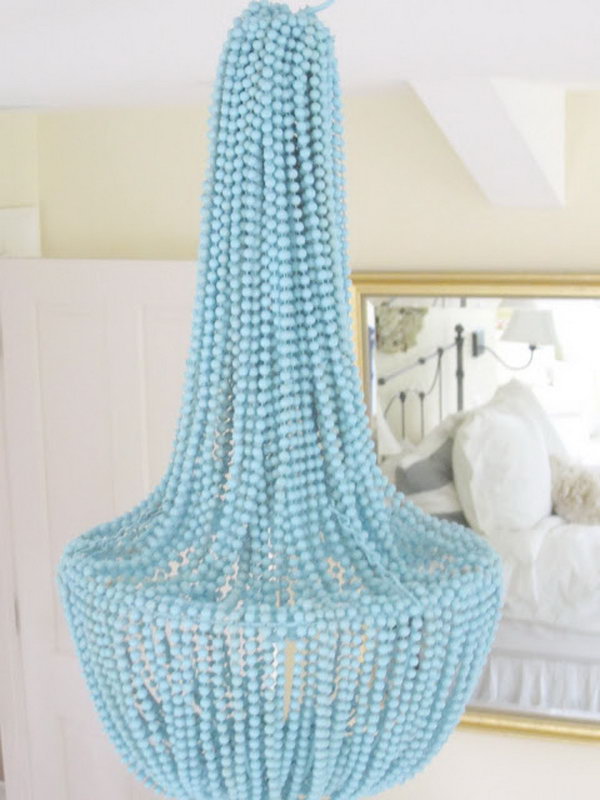 Check out the quick how to based around a hanging plant holder and necklace beads from the dollar store! And you can spray paint the bead different colors for different spaces. This project was about $25.00. See the tutorial here
Turn Kitchen Utensils into Beautiful Chandelier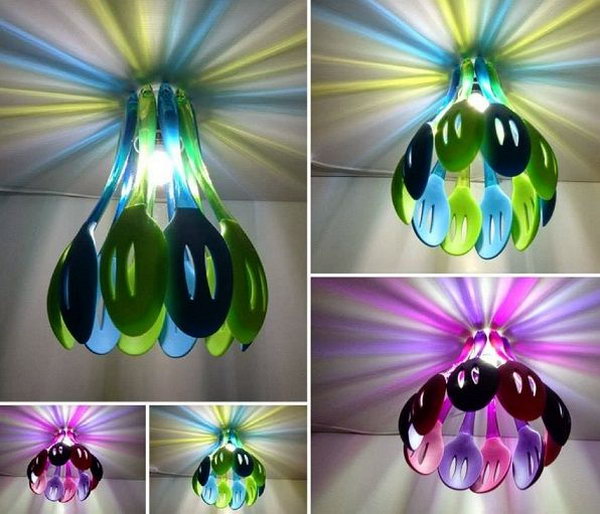 5 Minutes DIY Vintage Industrial Pendant Light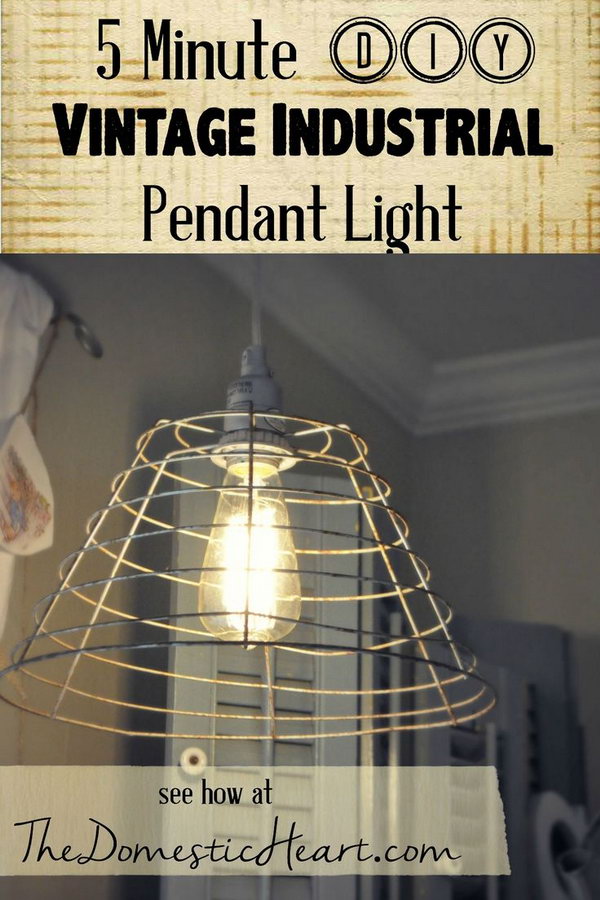 Use 5 minutes to make this vintage industrial pendant light. Here is another great example of how changing inexpensive materials into something that fits the style of a space can really bring the whole look together. See how to do here
DIY Wine Bottle Chandelier for Around $50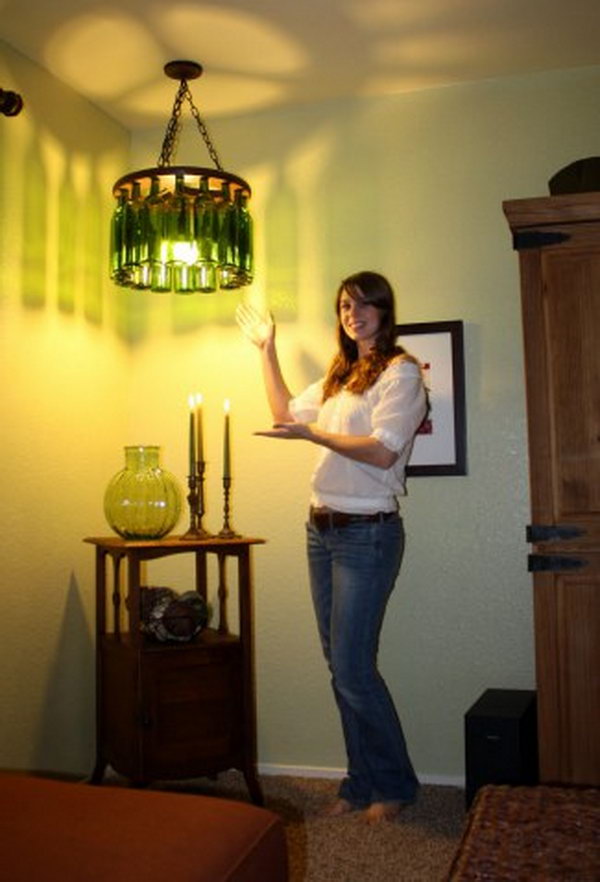 Don't throw away empty wine bottles, because you can make beautiful wine bottle chandelier for your house. If you like this gorgeous looking chandelier, please get the tutorial here
DIY Romantic Shabby Chic Lace Chandelier