Cute DIY Witch Wreath Tutorials & Ideas For Halloween
Halloween is right around the corner. Are you still struggling with the ideas to get ready to spook up your home? Actually, a Halloween wreath is an easy way to decorate for the holiday. Today we're sharing some fun and creative ideas and tutorials to DIY witch wreaths for decorating your doors this Halloween. These wreaths are so much fun to make. And are the best witch inspired Halloween ideas I found. Hope this was a nice little break in your day and that you are now supercharged with tons of creating inspiration!
We have been working on this list for a while, but I'm sure there are many more awesome DIY ideas that we've missed. So if you know one or have done a cool DIY witch wreath for Halloween, feel free to share it in the comments! Thank you!
DIY Burlap Witch Wreath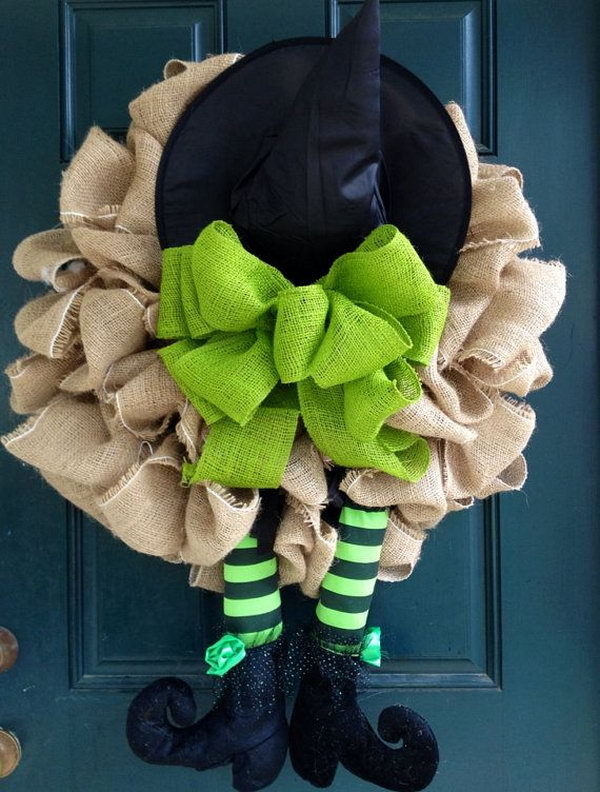 Easy-to-make burlap wreath with bow accents! To buy
via
. Step by step tutorial with a lot of pictures via
reasonstocomehome
DIY Cute Sock Witch Wreath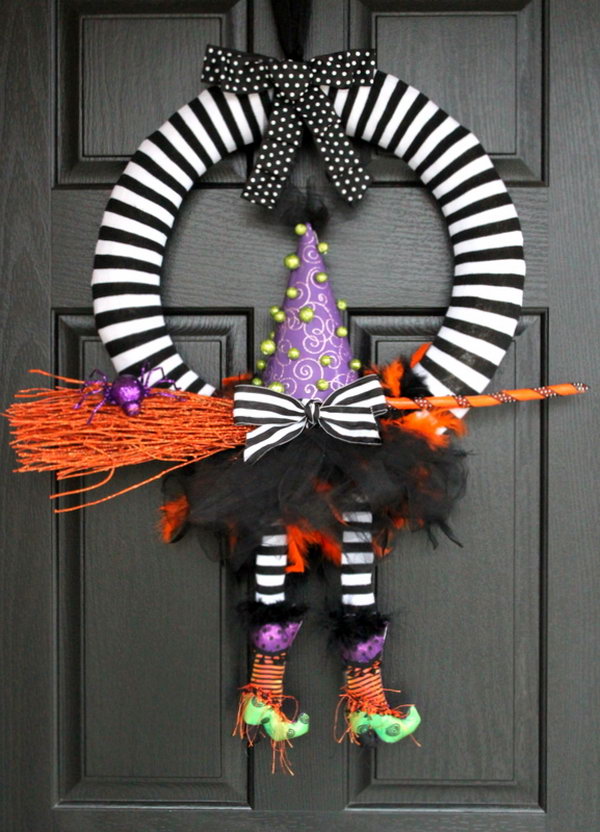 Use a pair of socks, a straw wreath, and some cute witch accessories at Hobby Lobby to create a cheerful, simple, and inexpensive witch door hanging this Halloween! Tutorial via
craftysisters
Easy Halloween Witch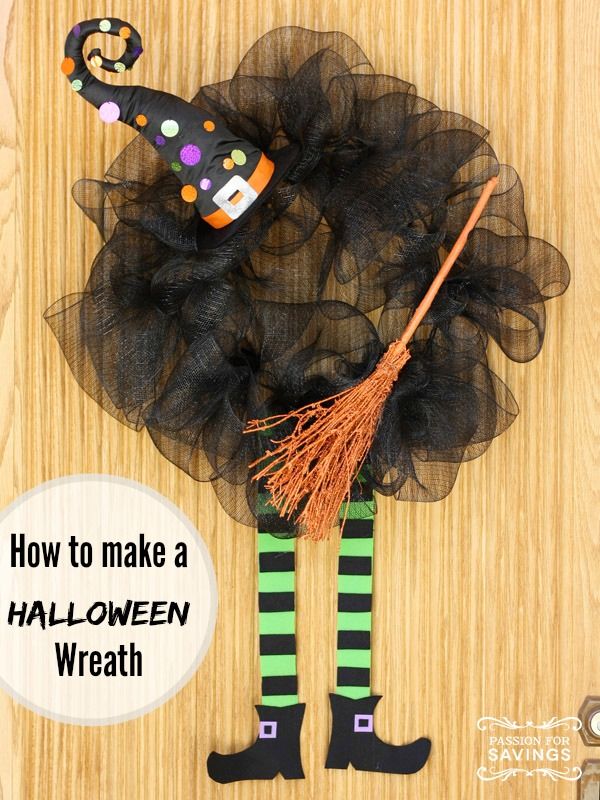 Easy Halloween witch wreath made with black mesh ribbon, a wire wreath form, some felt and some cute witch accessories at Hobby Lobby. Tutorial via
passionforsavings
DIY Candy Corn Witch Wreath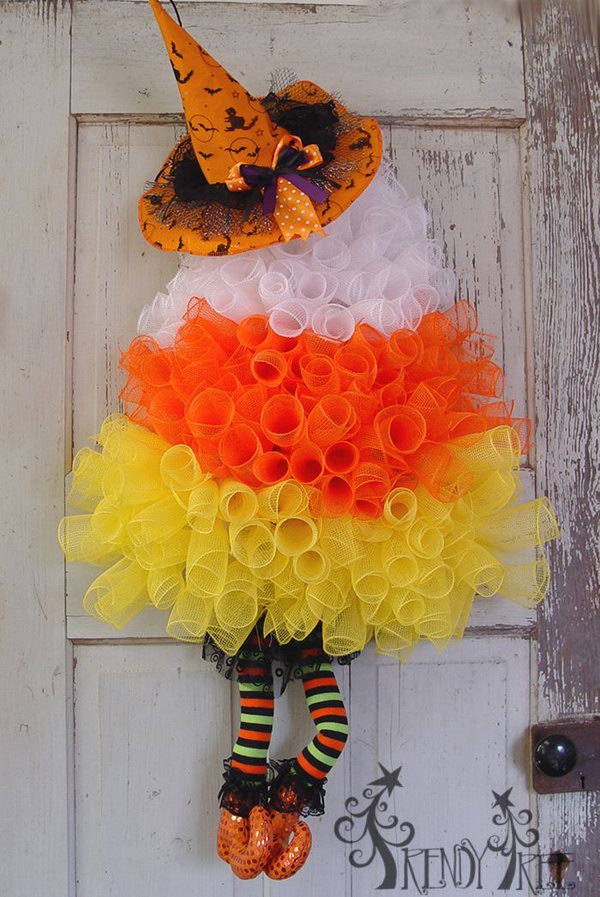 How cute is this awesome Halloween witch wreath! Tutorial via
trendytree
Deco Poly Mesh Witch Hat with Legs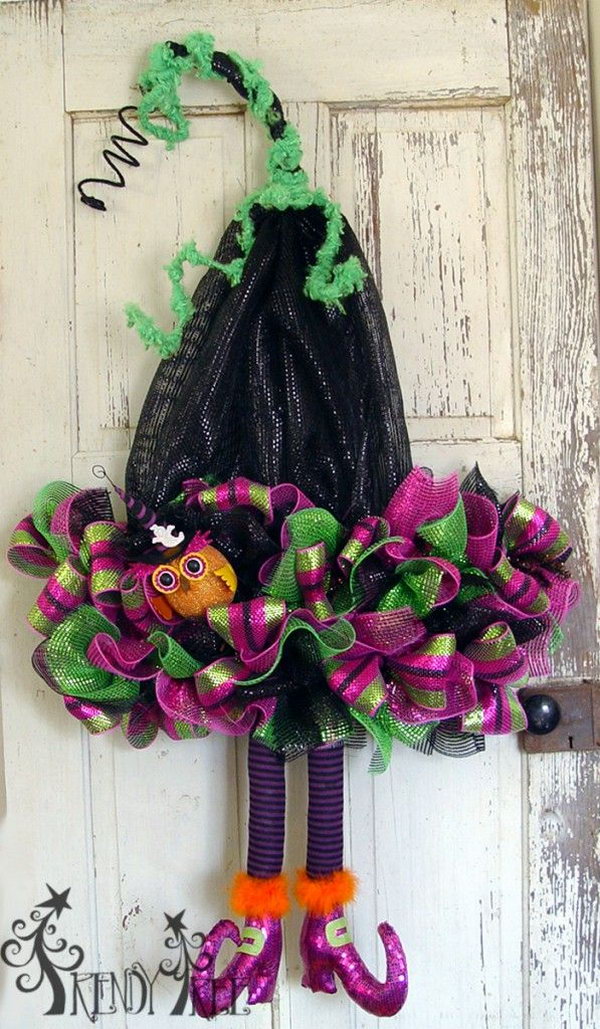 Video tutorial via youtube
DIY Witch Crash Wreath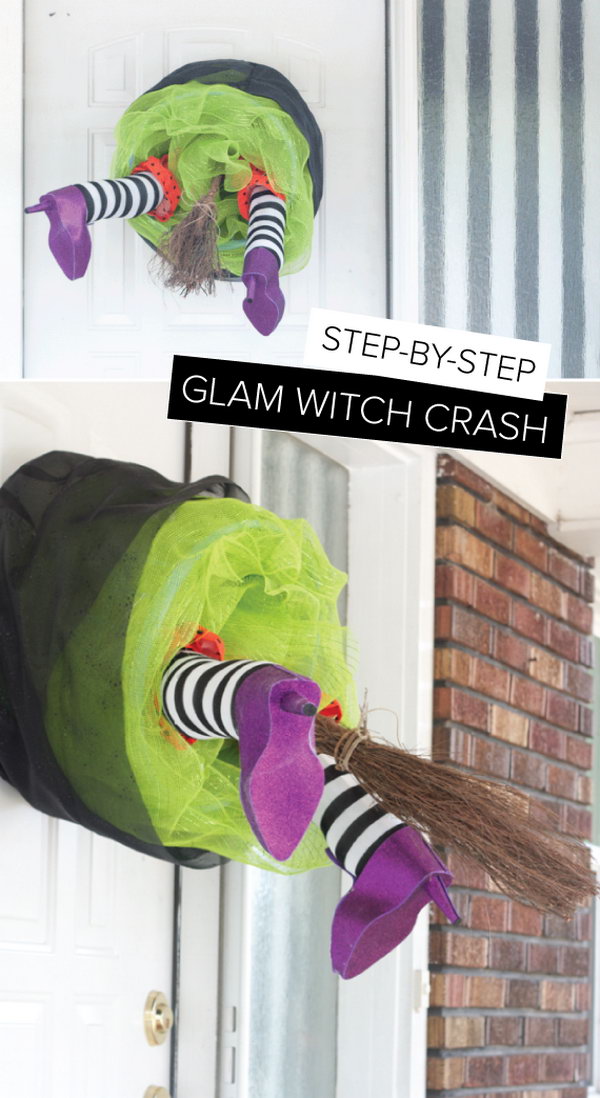 What a cute witch crash wreath! Looks like the wayward witch had to make a crash landing! Get the step by step tutorial from thealisonshow
DIY Halloween Witch wreath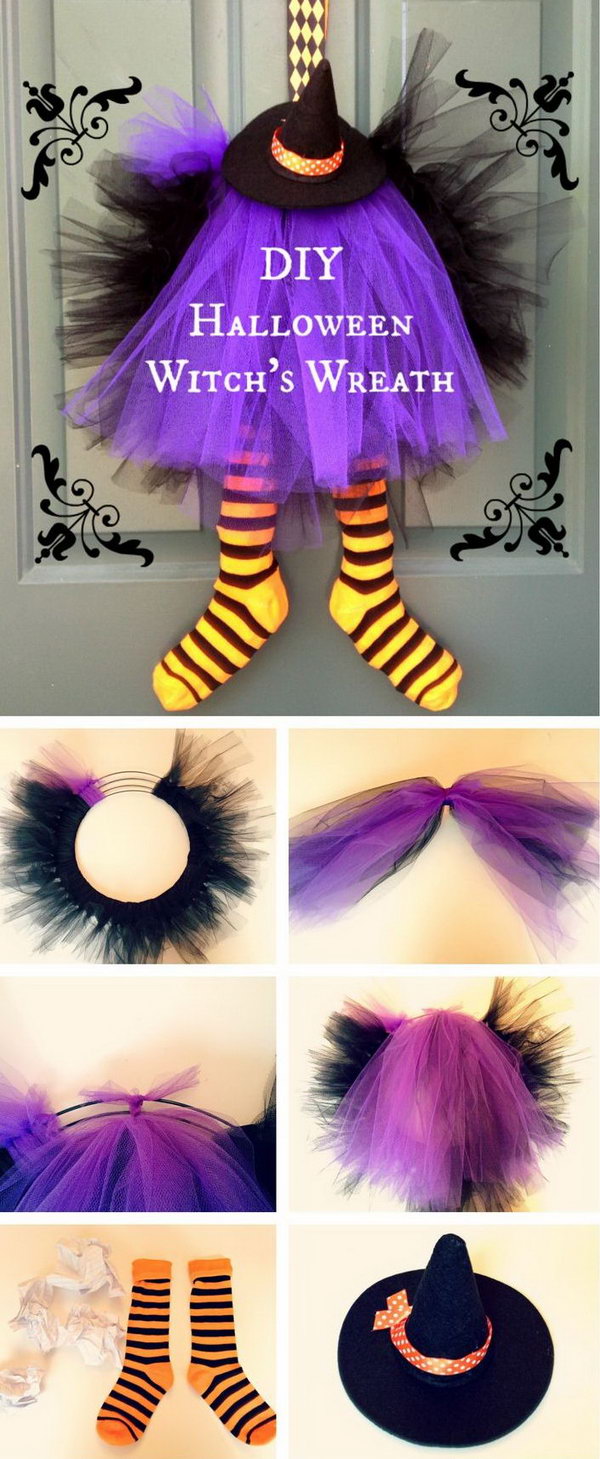 Want to make cute Halloween wreath like this? Get the tutorial via
redefinedmom
Halloween Witch Broom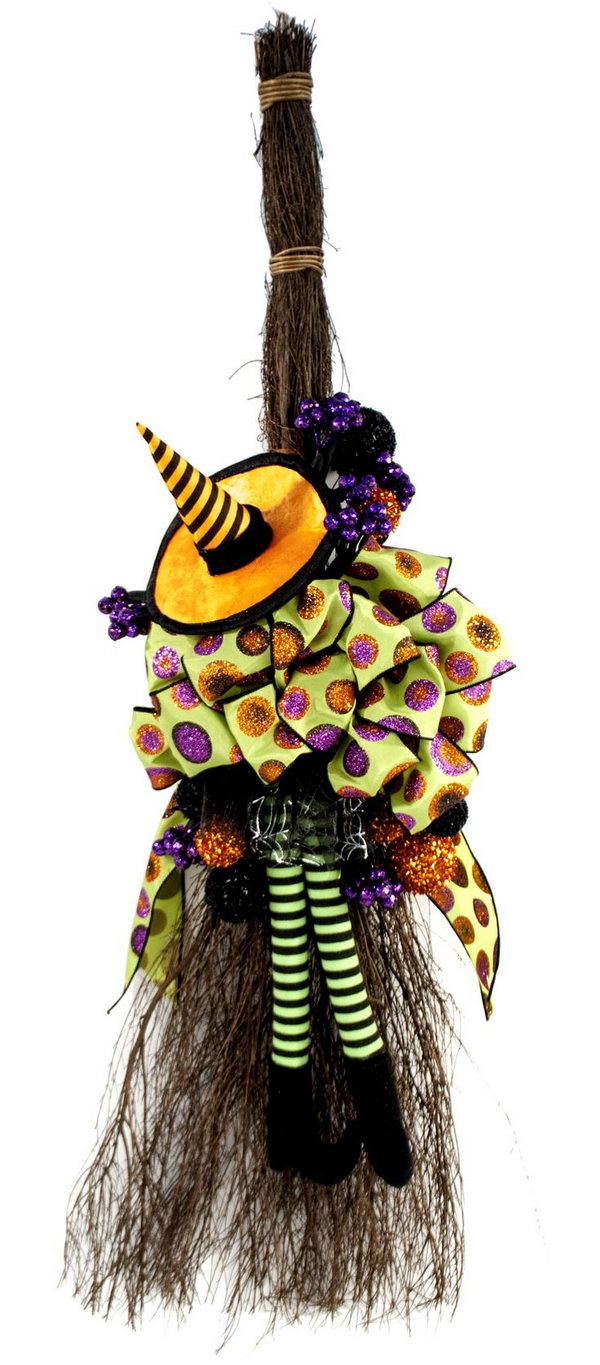 Craft a bright and sparky Halloween decoration for your front door. Tutorial via acmoore
Halloween Deco Mesh Witch Wreath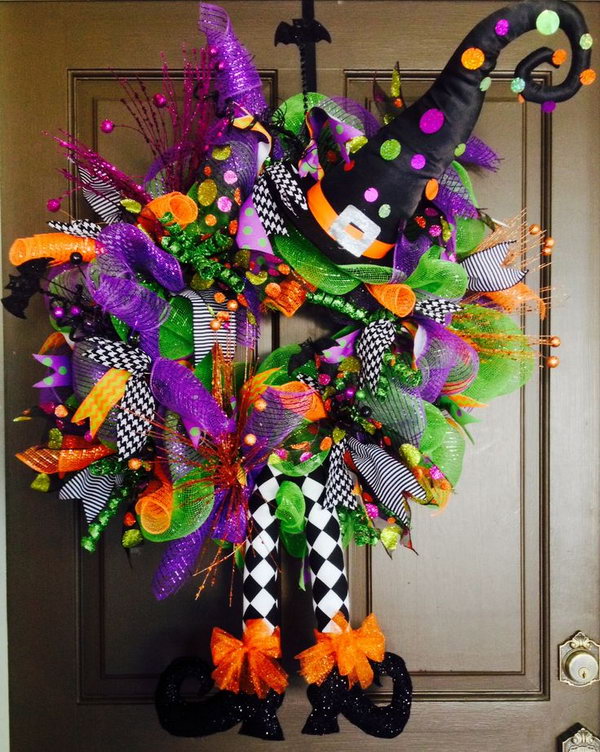 DIY Wicked Witchy Wreath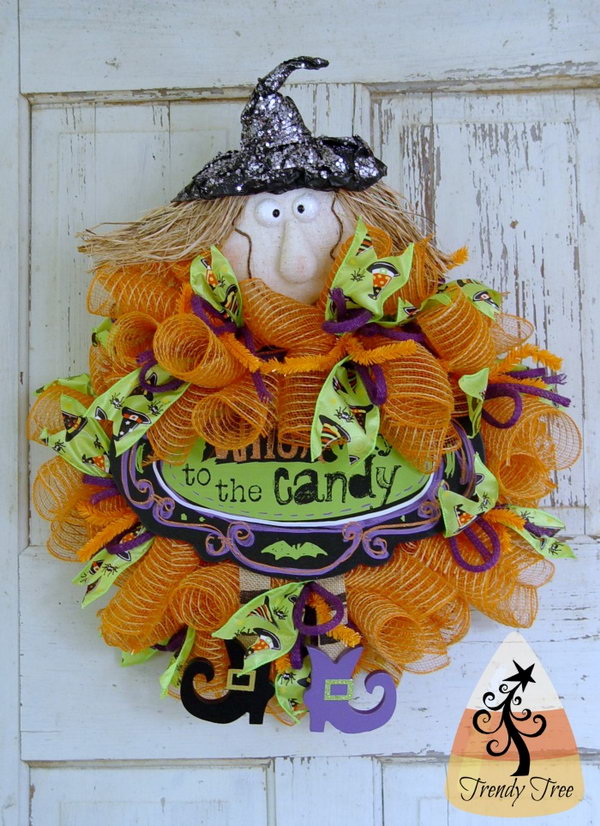 DIY Wicked Witch Loopy Legs Tutu Wreath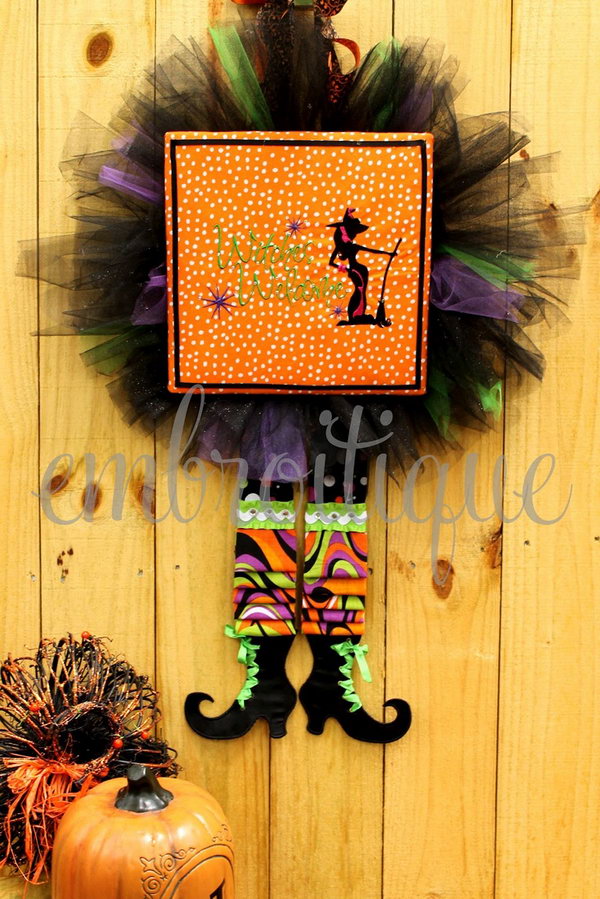 Get the step by step tutorial on how to make this cute witch wreath via embroitique
Easy Witch Legs and Hat Wreath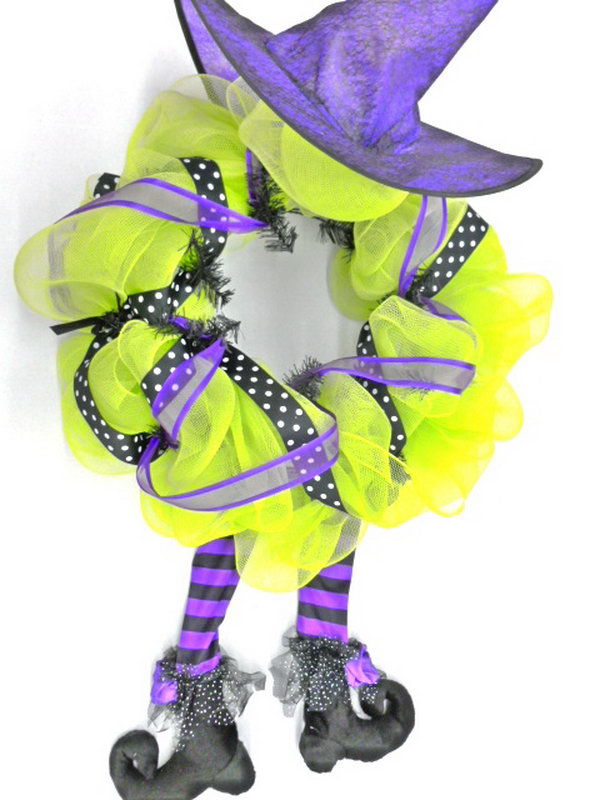 Make this beautiful and cute Halloween wreath to instantly make your front door impressive! Video tutorial via youtube
DIY Halloween Witch Wreath with a Pool Noodle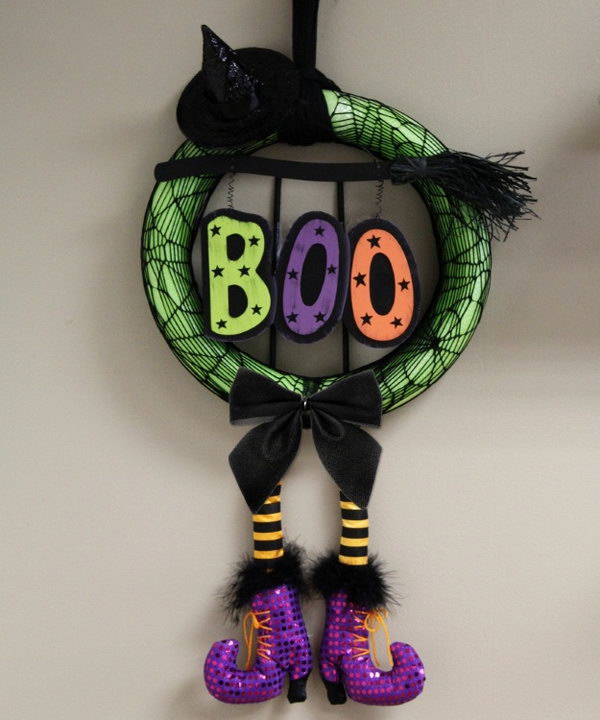 DIY-able Burlap Witch Wreath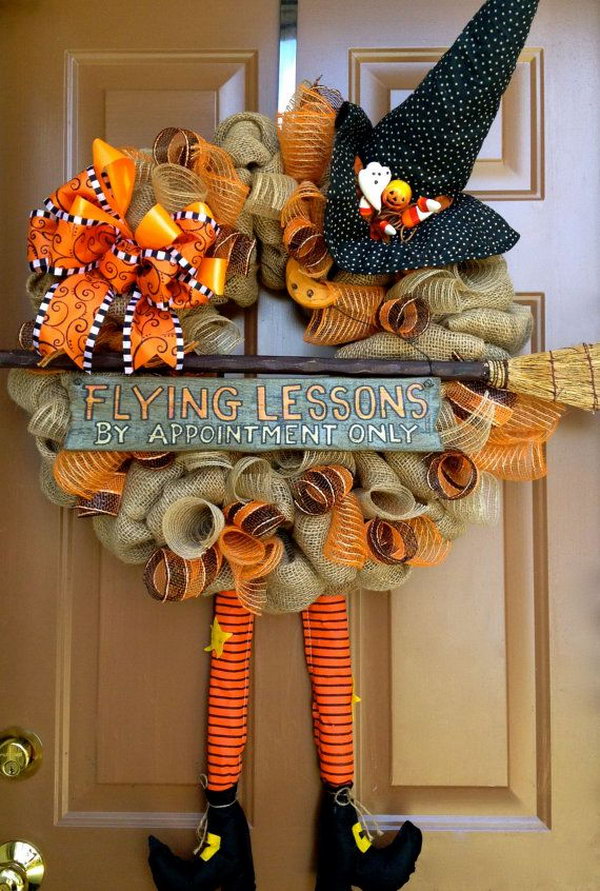 This one is do-able with basic supplies. You can also buy one from
etsy
Simple Witch Wreath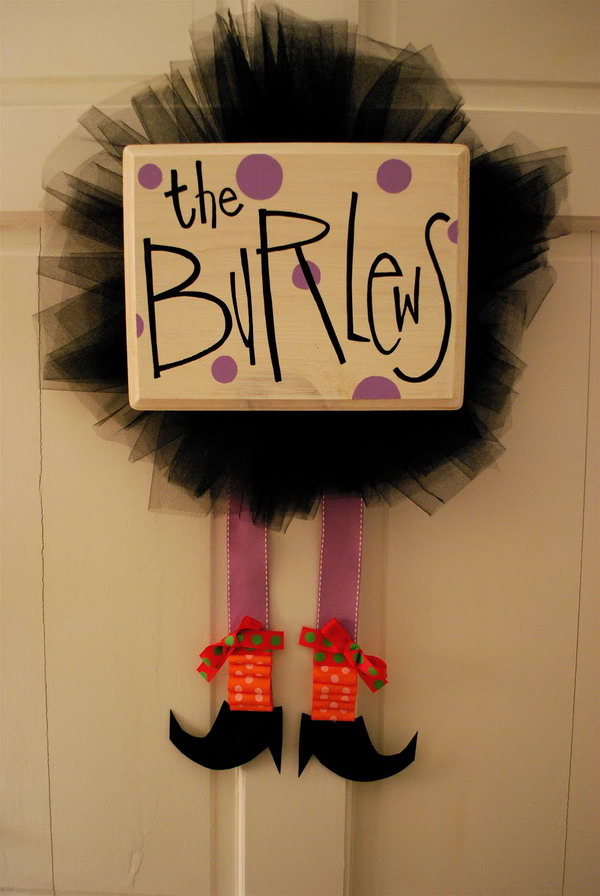 Celebrate Halloween with this easy to make witch wreath that you can make in under an hour! Tutorial via
source
DIY Scary Witch Wreath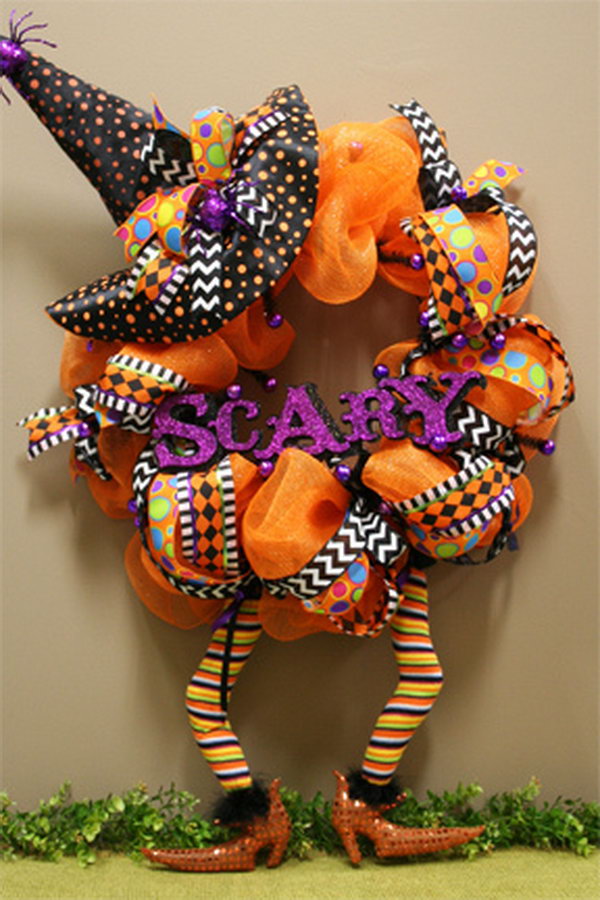 This one is full of Halloween colors with lots of crazy patterns. See more from deescrafts
DIY Wire Wreath Form and Decorative Colored Mesh Wreath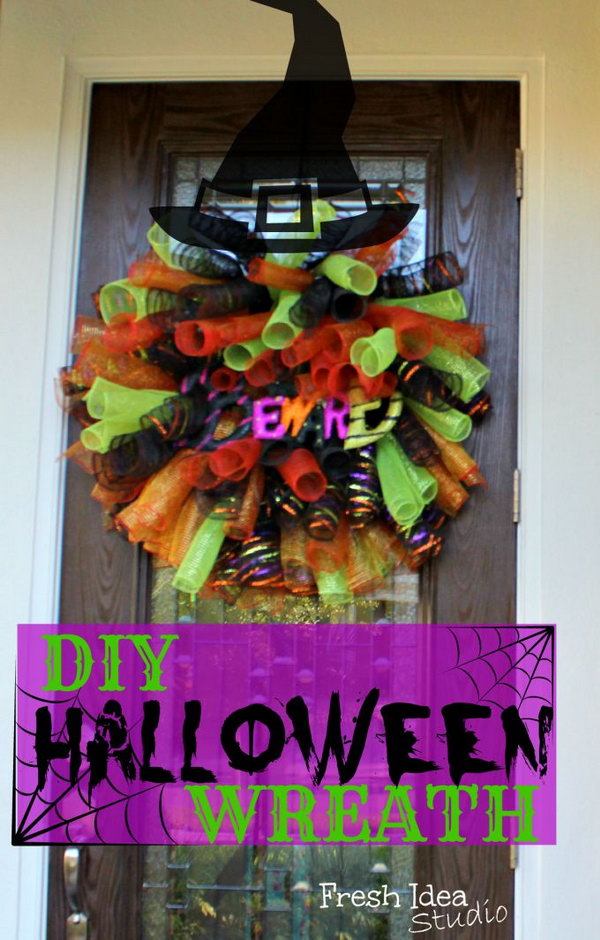 How to do a quick, DIY Deco Mesh Wreath? Just buy some witch acceseries at Hobby Lobby, you can make an awesome Halloween witch wreath with this Deco Mesh wreath. Step by step tutorial with a lot of pictures via
freshideastudio
DIY Halloween Burlap Witch Hat Wreath