Fish are good subjects for kids' crafts as they are beautifully colored and come in many different shapes and sizes. Take a look at these fish crafts for kids, and explore the beauty of the aquatic world with your child while having fun. You can even give them as gifts or using them as keepsakes. Whether you are looking for a craft project involving drawing, painting, paper crafts or sewing, these crafts will surely inspire you.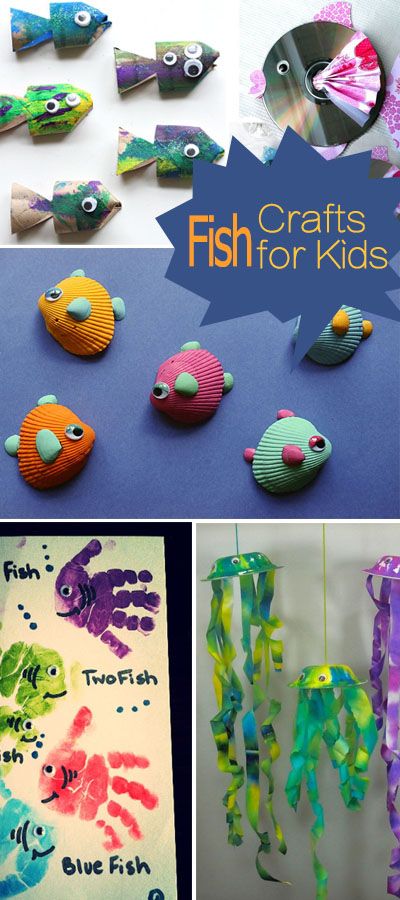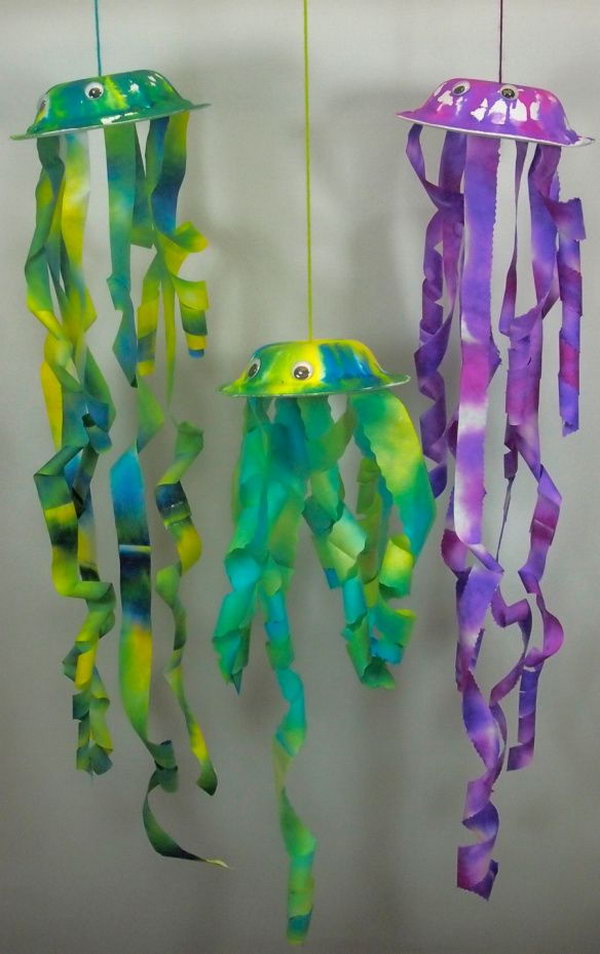 Create the jelly fish craft with paper, google eyes and paper bowls. Hang them up on a windy day and watch their tentacles flutter as if they're underwater!
source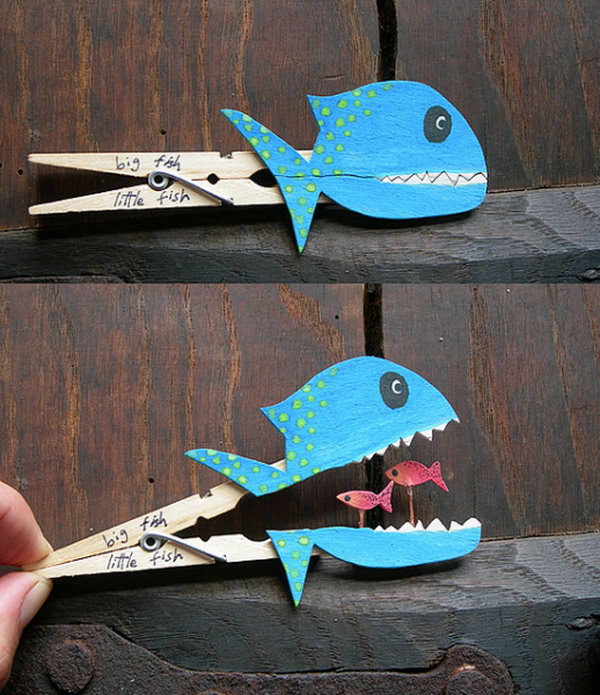 Kids would surely love these clever fish crafts made with clothespin.
source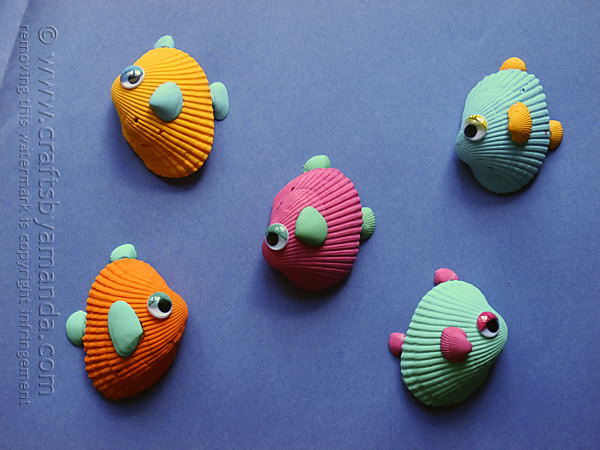 What a fun summer craft idea for making tropical seashell fish craft with all those shells collected from the beach.
source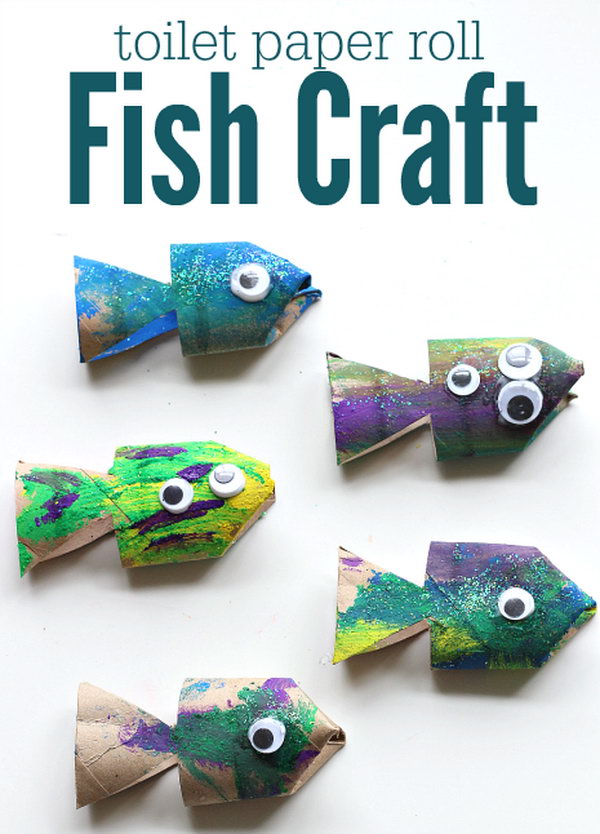 Toilet Paper Roll Fish Craft,
source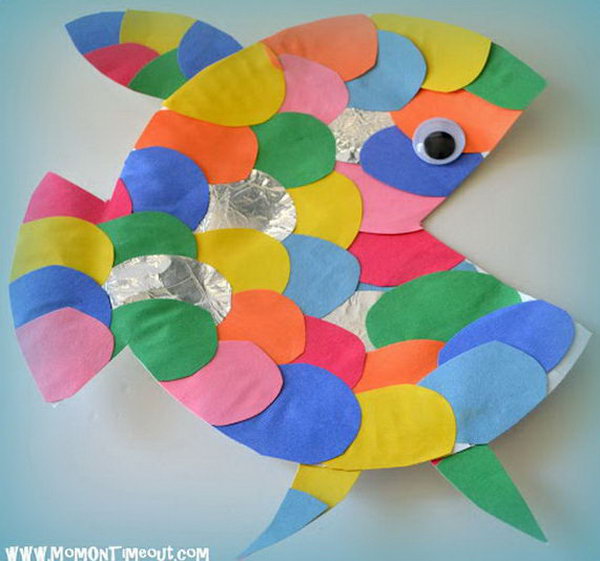 Rainbow fish craft made from a paper plate,
source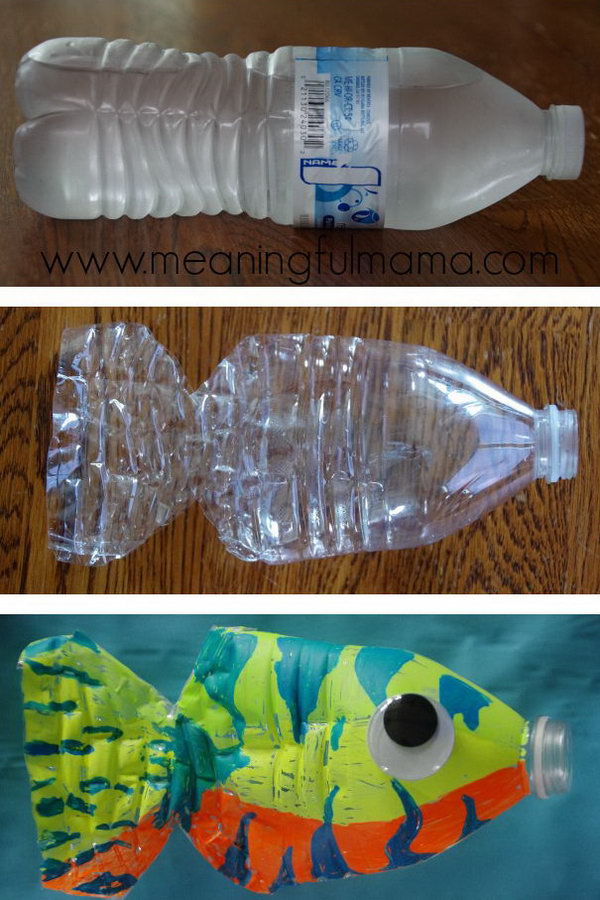 This water bottle fish craft is both easy and fun for kids of all ages.
source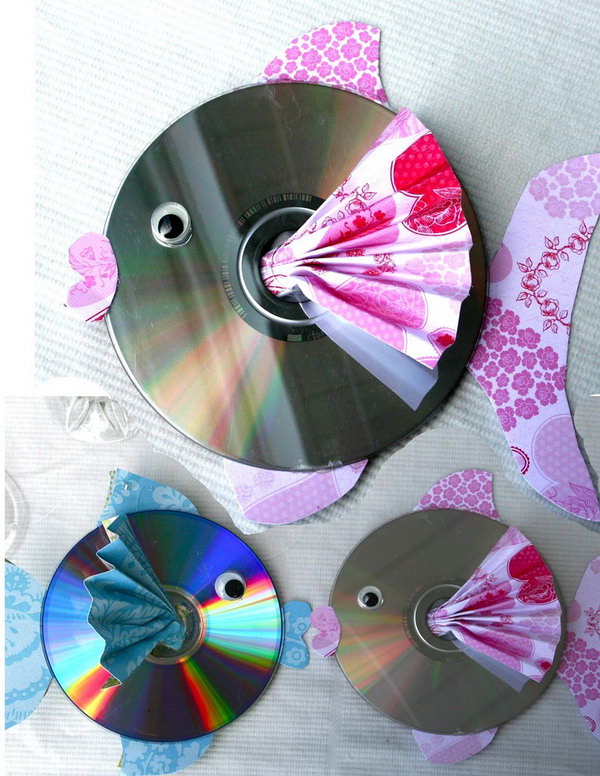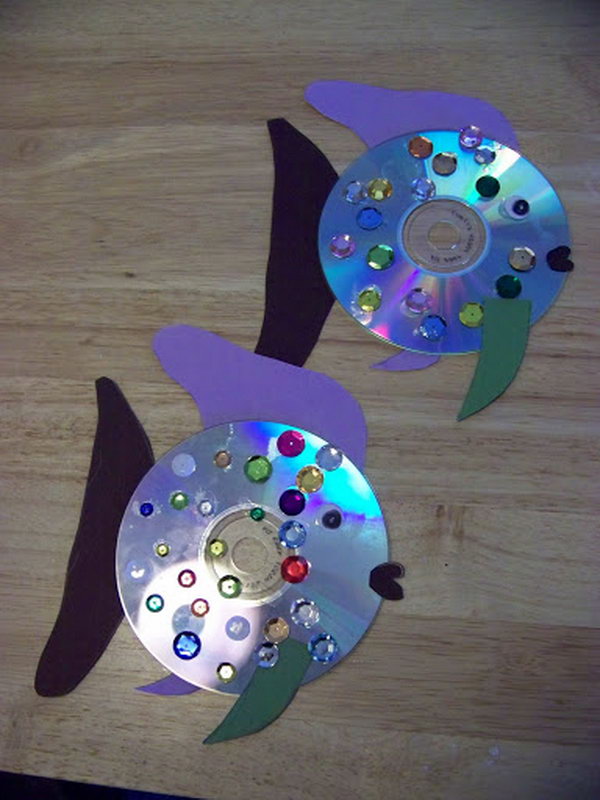 Your little ones will love turning old CDs into a hanging aquarium of sparkling fish that will catch the light in every part of the house.
source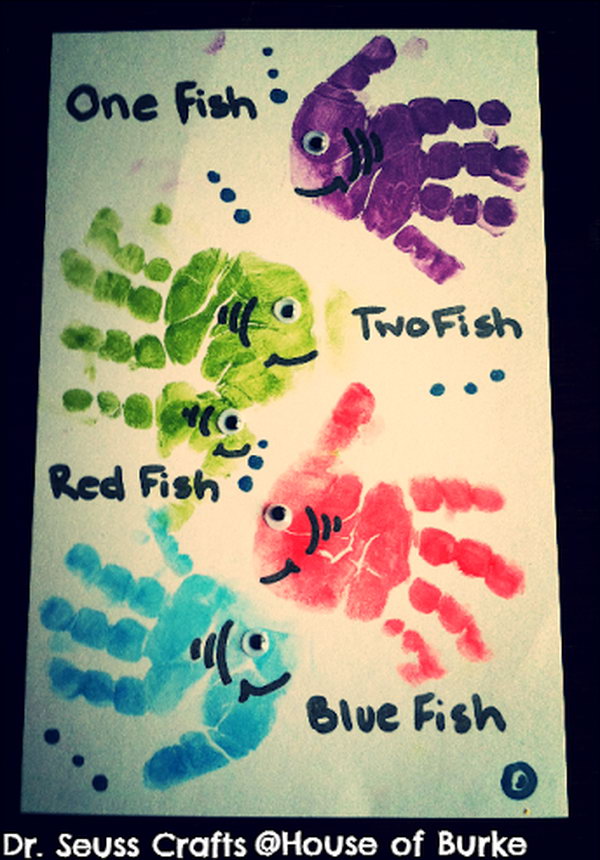 What better way to memorialize your child's growth than by making this fish craft with your kid's hand print.
source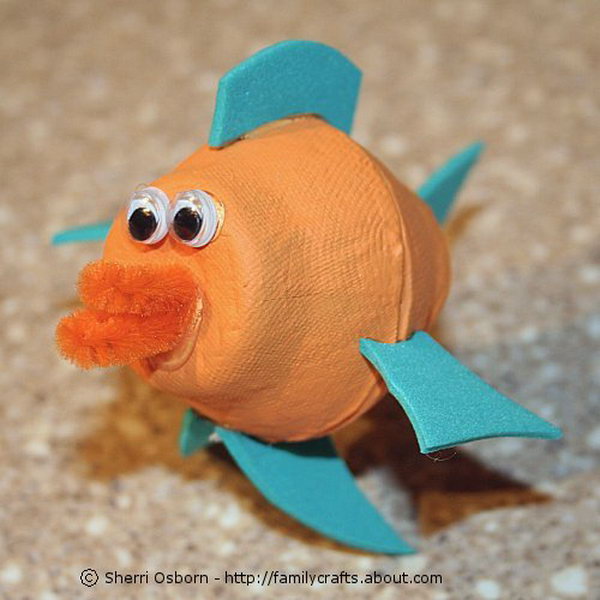 Egg carton craft for kids,
source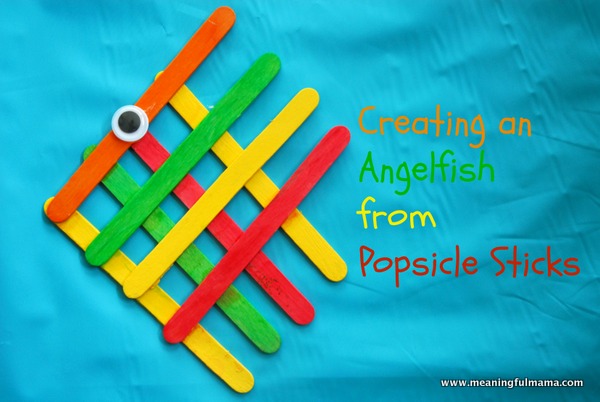 Angel fish popsicle stick craft,
source