Fun and Easy School Lunch Ideas for Kids
Making fun and healthy school lunches that your child will eat can be a challenge. Some children are choosy about food, and others get bored by the same lunch items day after day. Take a look at these fun and easy school lunch ideas for kids, which are easy to make and healthy. They are visually appealing, and will keep your child interested in his mid-day meal.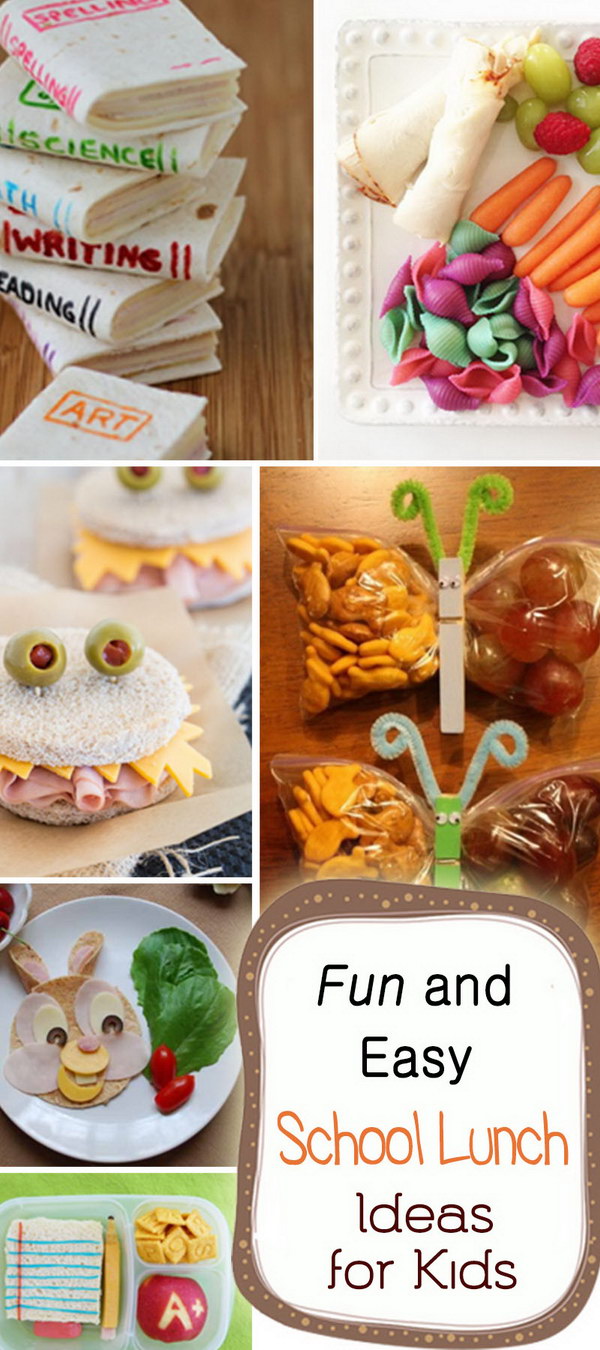 These animal themed Bento Boxes are inspiration for healthy meals that are also adorable and fun for your kids.
source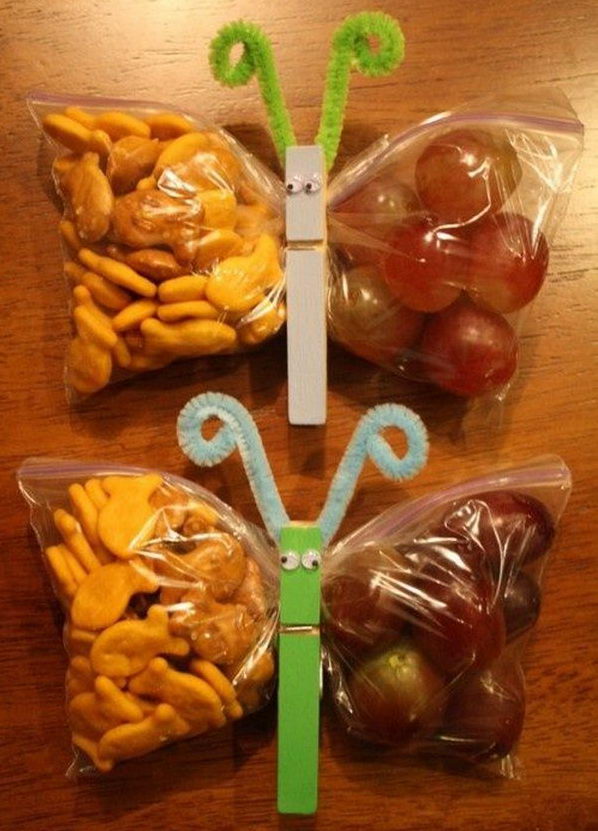 What a fun lunch idea for kids with these butterfly bags.
source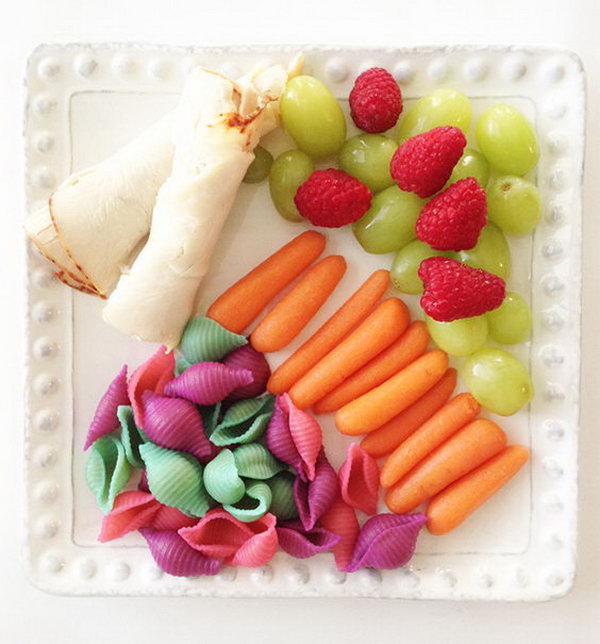 This rainbow shell past is a simple and fun way to incorporate the colors of the rainbow into a lunch.
source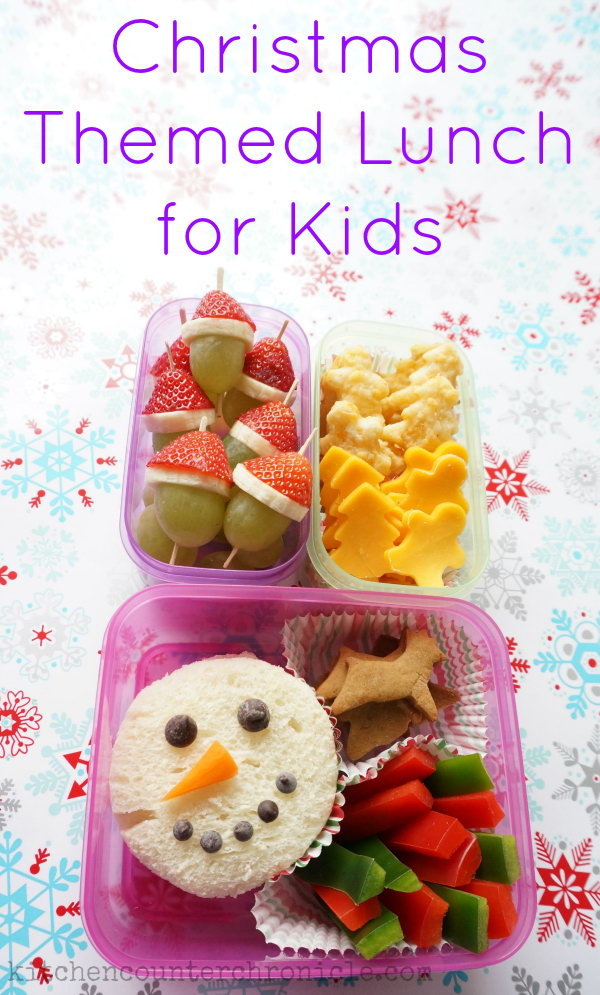 This Christmas lunch will surely make your kids delightfully surprised when they open their lunch box.
source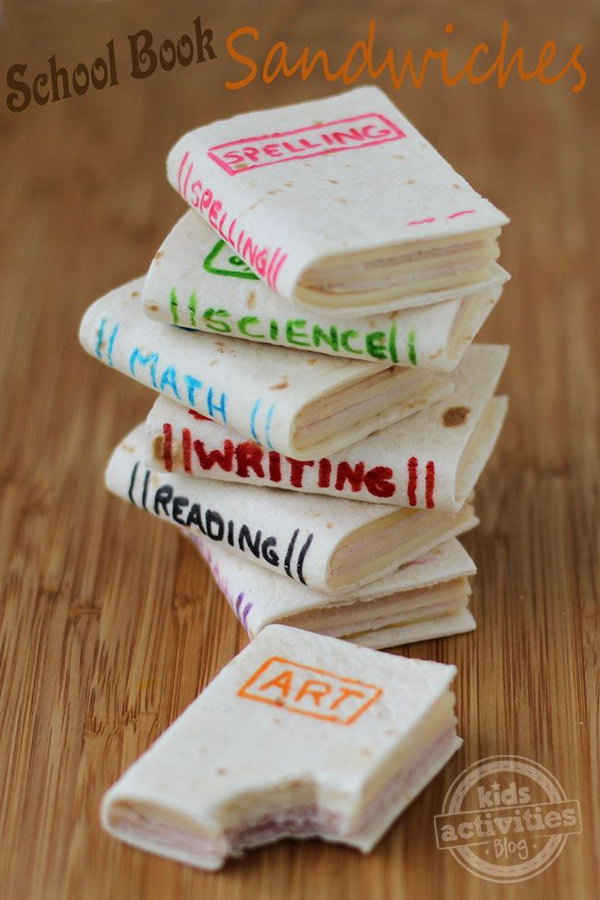 These healthy school book sandwiches look so cute that the kids are sure to gobble them up.
source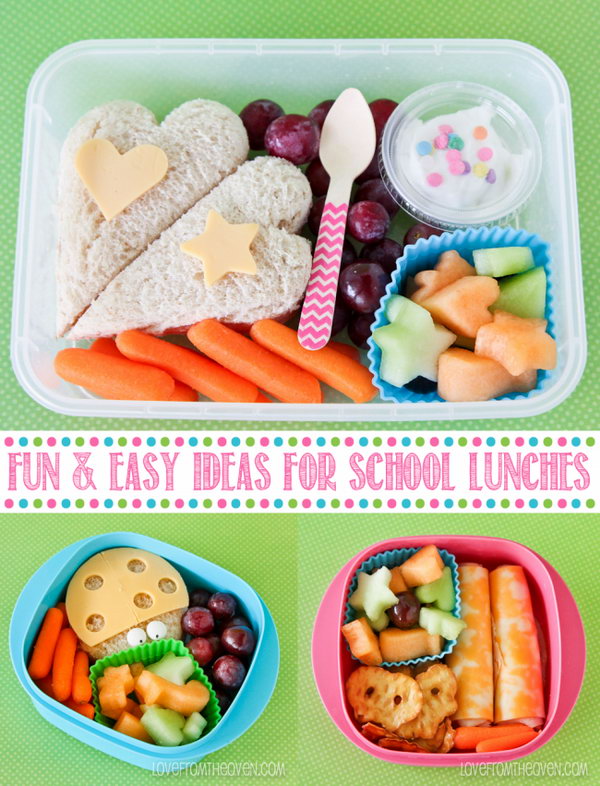 Use cookie cutters to make the sandwich, cheese and fruits different. Make sure the kids actually eat the lunches.
source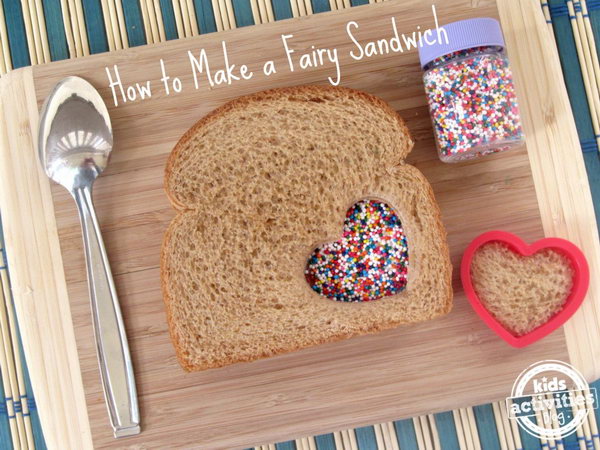 Make this adorable fairy sandwich to brighten your childs day and add a little surprise to their lunchbox. A fairy sandwich is the perfect treat to change things up in a little way, mark a special occasion, or just plan for a fun lunch.
source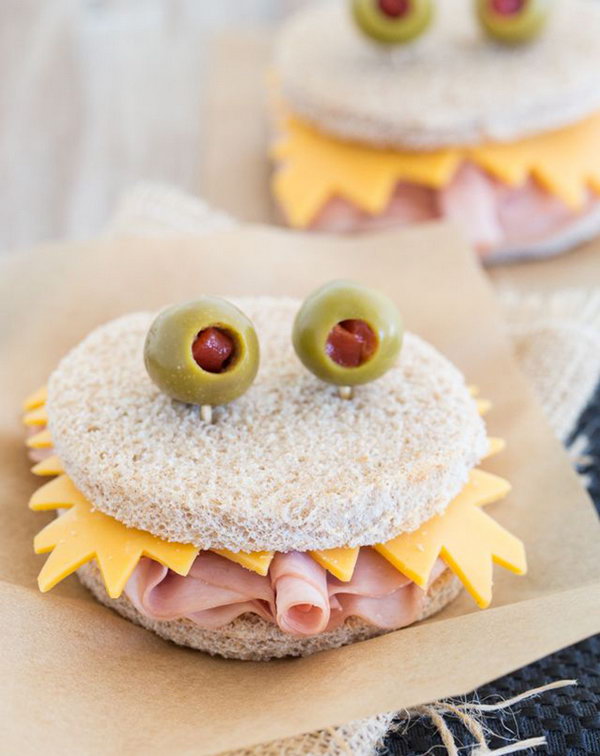 Turn the ham and cheese sandwich into all kinds of monsters and then eat them for lunch.
source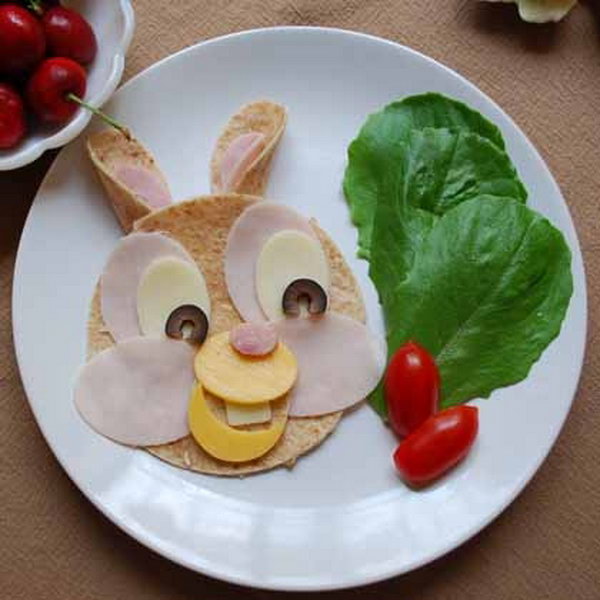 Lunch is more fun when characters like Bambi's friend Thumper make an appearance. It sure would be a fun surprise for your child to open it up and find an awesome lunch like this inside.
source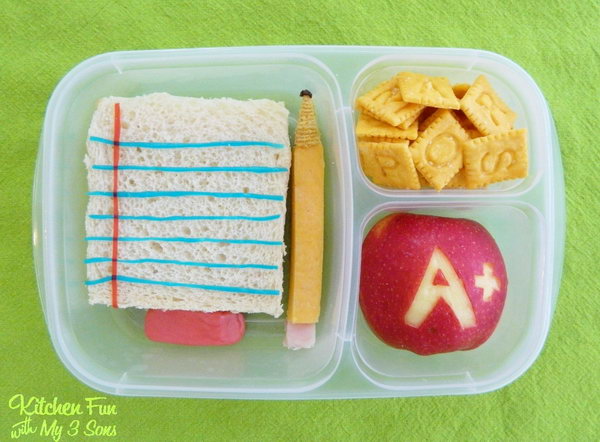 Back to school bento lunch.
source