15 Free Online CSS Gradient Generators
Gradients are typically one color that fades into another. In CSS you can control every aspect of how that happens, from the direction to the colors (as many as you want) to where those color changes happen. Using CSS gradients, rather using an actual image file, is better for control and performance.
These 15 free online CSS gradient generators will be handy when you're trying to produce complex gradients. Their graphical user interfaces are well designed and will be useful for you CSS design. You can even create your own CSS gradient generator with the free and open source Jquery plugin listed below.
Colorzilla Ultimate CSS Gradient Generator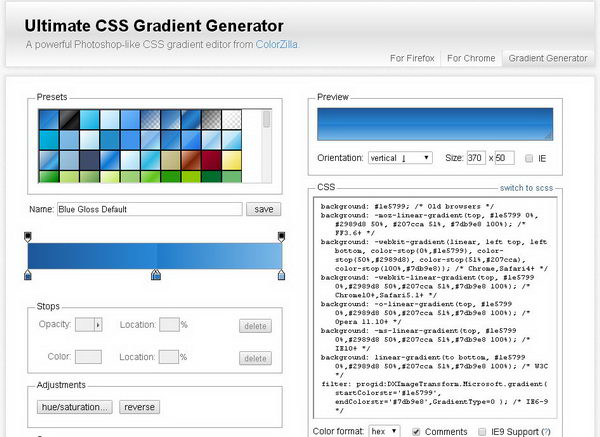 CSS3 Factory Gradient Generator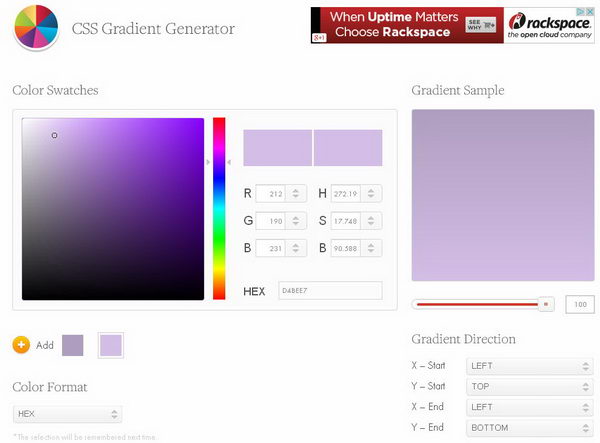 Microsoft CSS Gradient Background Maker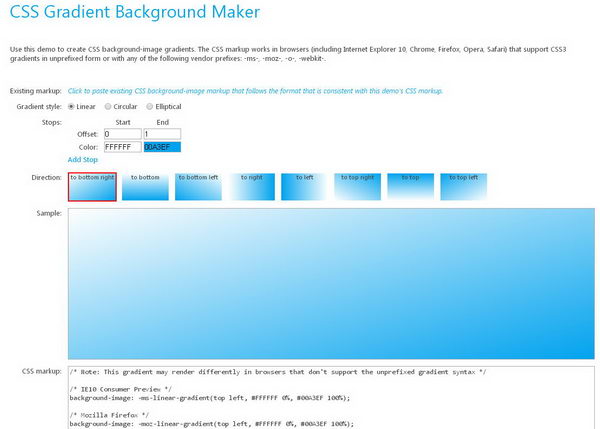 Source
CSSmatic Gradient CSS Generator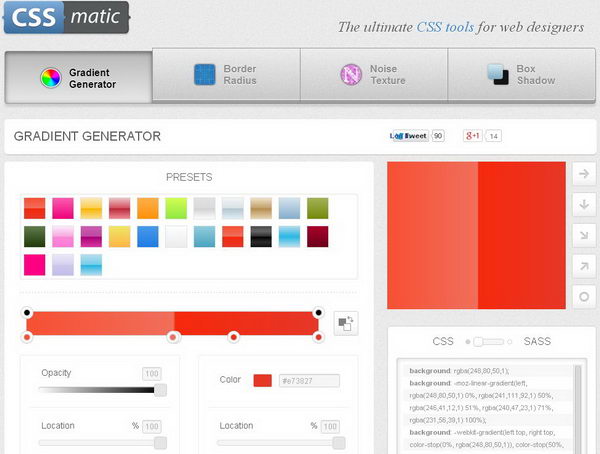 CSS3Gen Gradient Generator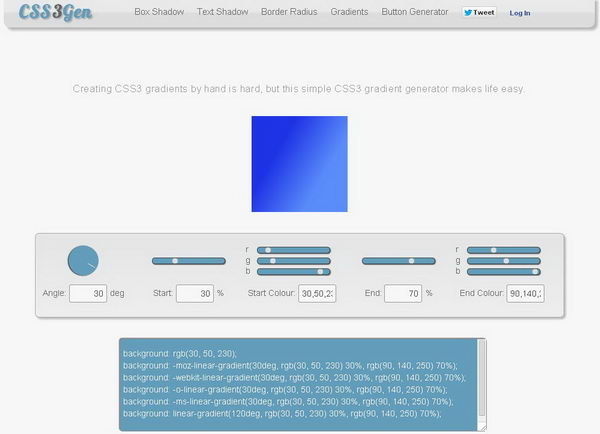 Virtuosoft CSS Gradient Generator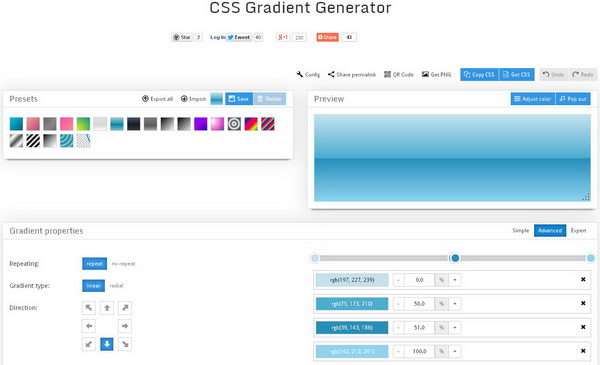 Westciv CSS Gradients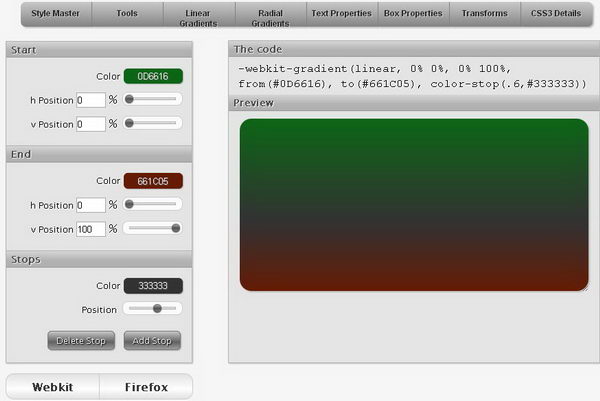 Gradcolor Css3 Gradient Generator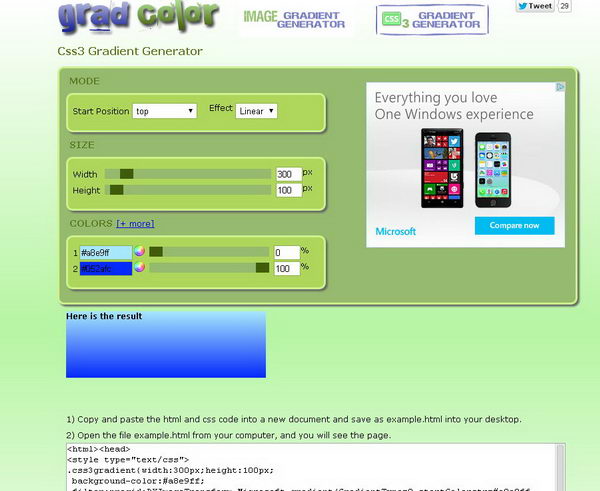 Source
Angrytools Online Gradient Generator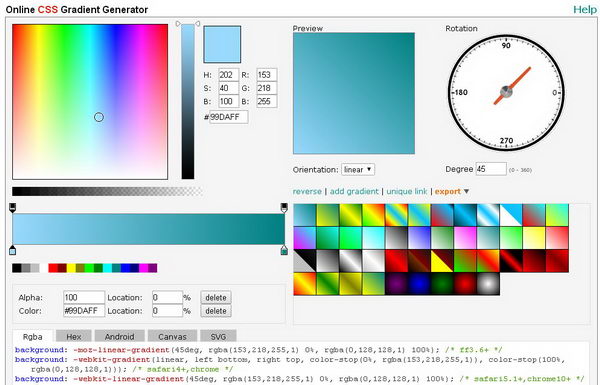 CSSportal CSS Gradient Generator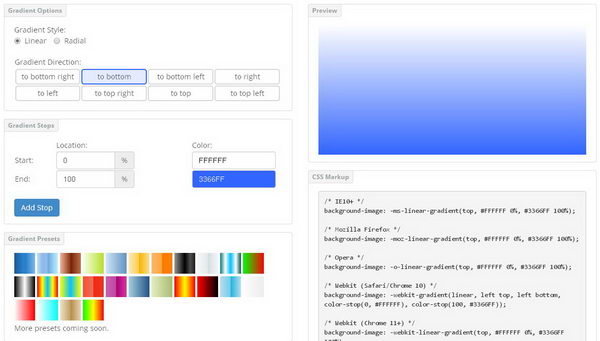 CSS3maker CSS Gradient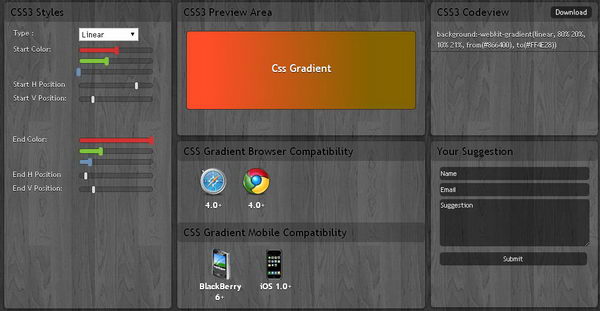 Jquery Plugin CSS Gradient Generator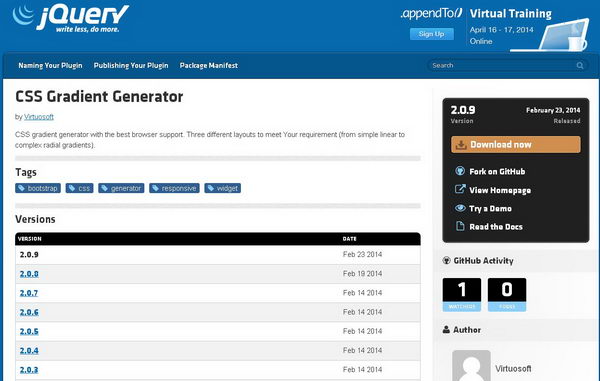 OpenGameArt CSS Gradient Editor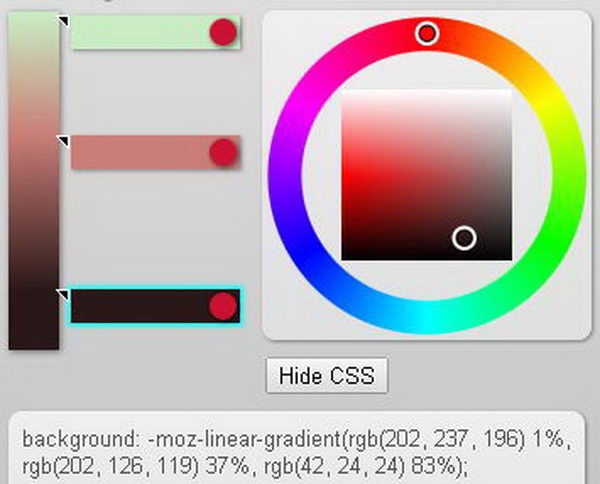 Grad3 CSS3 UI Processor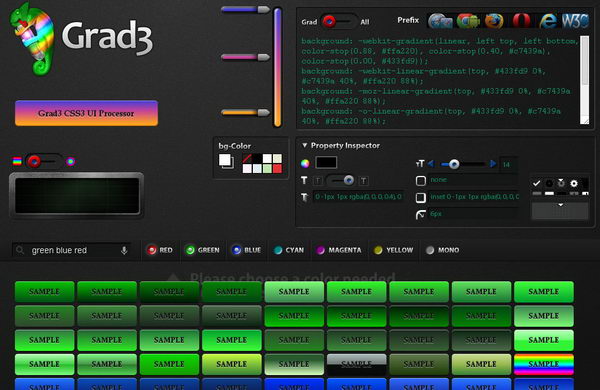 Source
Freehtml5templates Quick CSS3 Gradient Generator