Bedroom can be considered as the home of your soul as one of those places you feel most at peace in. The design of a cozy and comfortable bedroom is very important but not easy. You should take many points into consideration, such as colors, furniture, etc. If you are struggling with your bedroom design, take a look at these cool IKEA bedroom ideas and designs, which will surely inspire you and add style to your bedroom.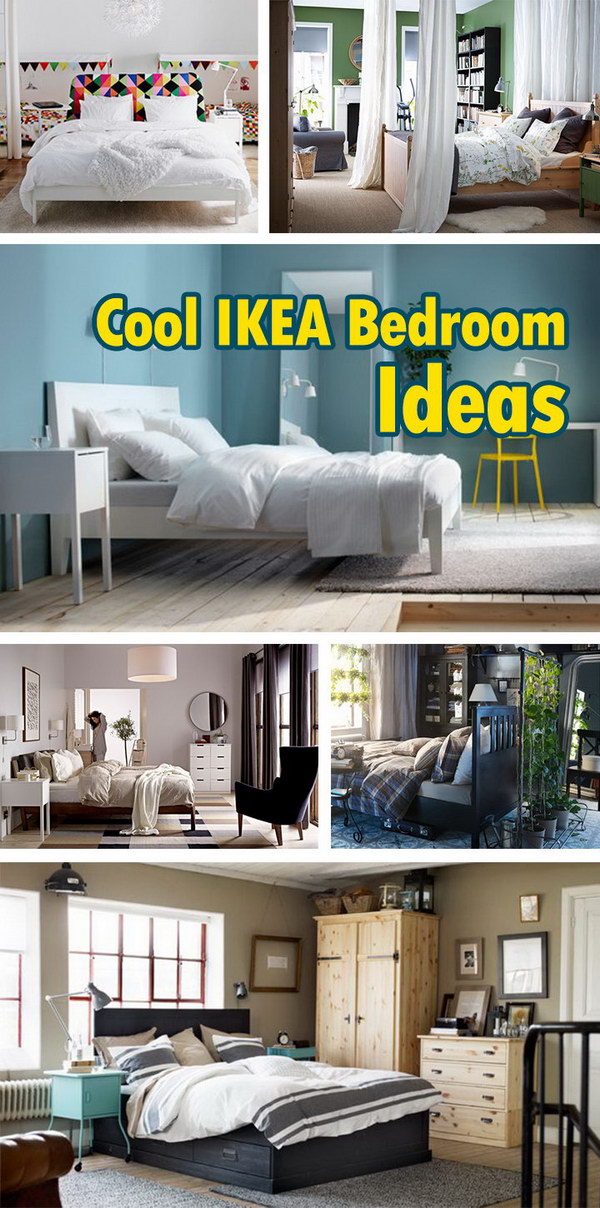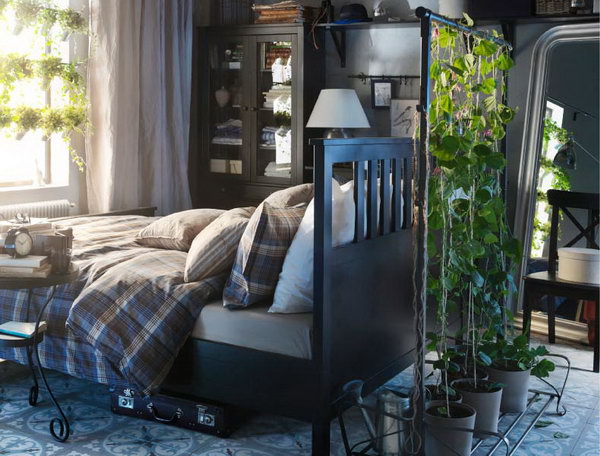 Have you been amazing at this bedroom? You can also bring your garden inside, just planting some vines or artificial potted plants, so you can enjoy the nature beauty all year round.
source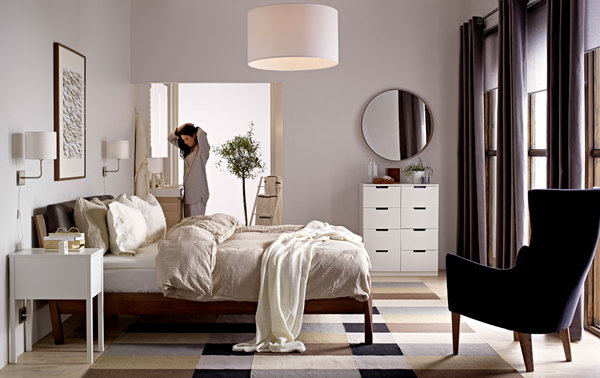 Harmony is an important part in the bedroom design. The colors, the furniture and everything else are simple but perfectly harmonized.
source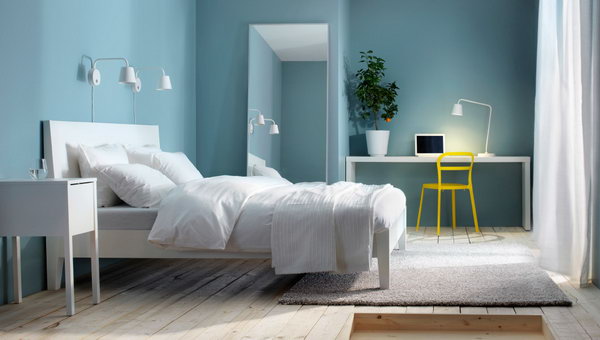 Blue has always been a sign of freshness and elegance. As a result, blue as a wall color in a bedroom is always perceived as soothing while also creating a calm atmosphere.
source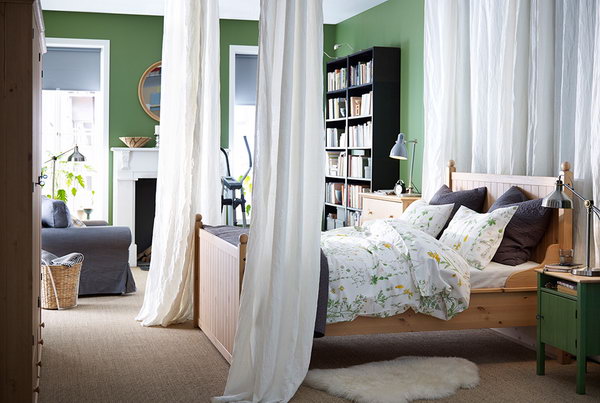 The combination of green and white in the bedroom design can always gives us the feeling of freshness and show off the natural beauty.
source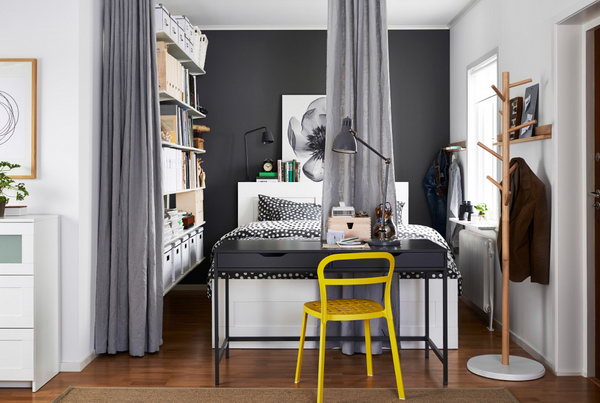 Windows play a major role in making your dark colored bedroom enjoyable.The natural light from the window makes this small bedroom much brighter.
source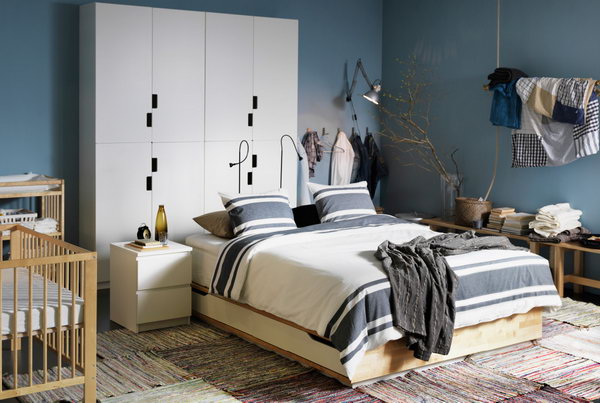 You can have a good rest naturally with soft rugs under your feet to lock the heat in your bedroom. This bed made from solid wood is hardwearing and will age well over time.
source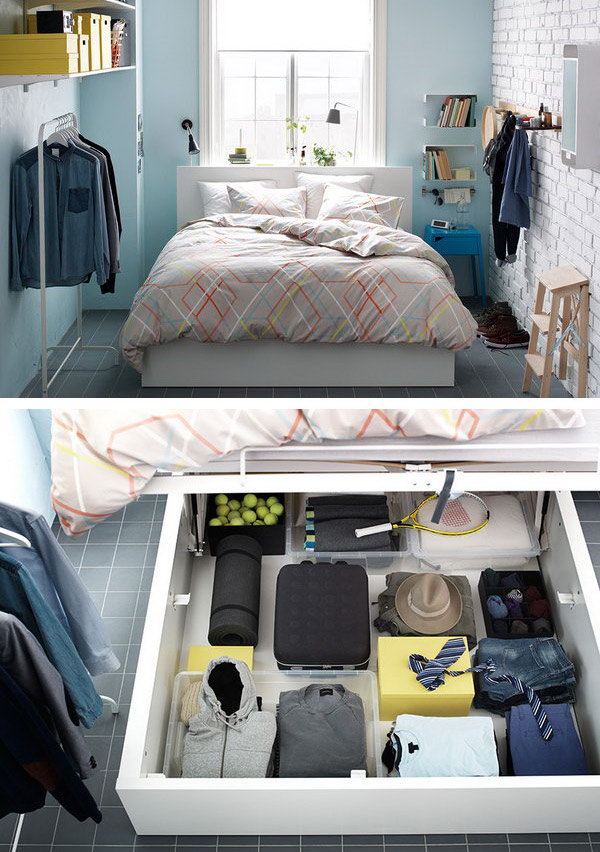 If you are struggling with the storage in your samll bedroom. This kind of bedroom design from IKEA can give you extra space with a bed that lets you hide clothes, blankets, pillows and everything else right under the mattress.
source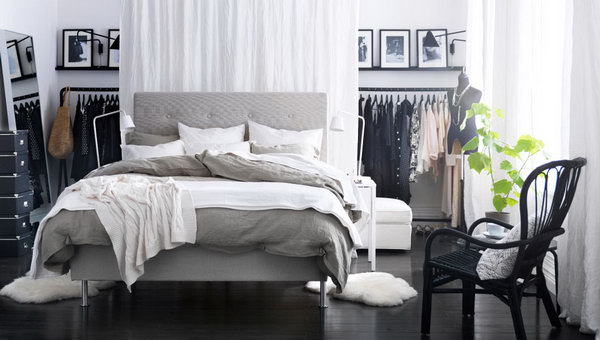 Have you noticed the amazing walk-in closet in the bedroom? Move the bed to the middle and lined one wall with clothes racks to create one.
source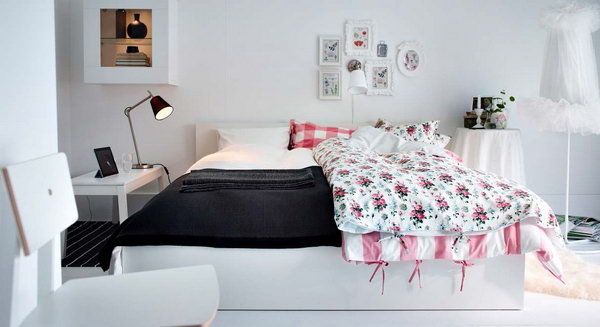 I like the photo frames in the bedroom which can make a home look beautiful with best memories recorded and frozen within the frames. You can choose your favorite pictures pinned in your bedroom and keep yourself in a good mood every night.
source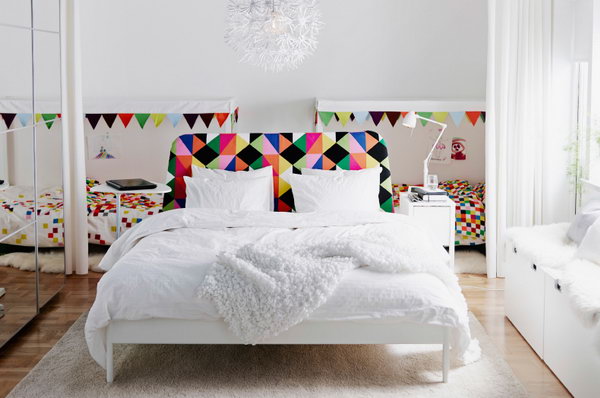 The amazing points of this bedroom design are two kid's bedroom rightly behind mom's bedroom with a curtain. Mom and kids can play and read together before the bedtime with the curtain open, and they can also have their own space and things with the curtain closed.
source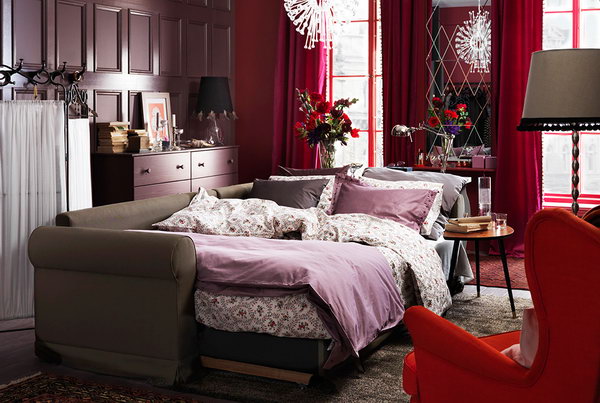 If you're running short on shortage of your bedrooms with growing, blended, or extended families, have you ever considered to create a bedroom in the living room? Here is a creative idea for you.
source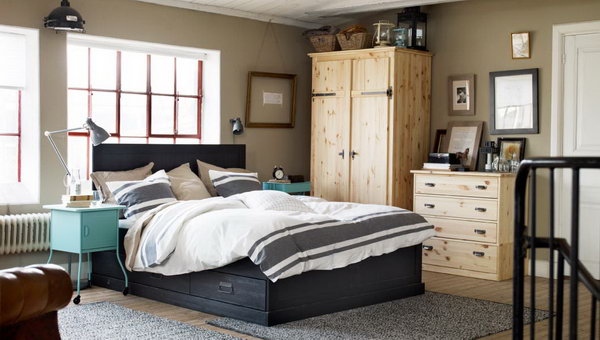 Designing a cozy and comfortable bedroom doesn't cost a lot. You just need to put some practical furniture inside. How about this bedroom with the raw wood wardrobe and chest of drawers, metal accents, and soft textiles?
source
The big mirror in the bedroom is wonderful which not only reflects light making a room look bigger and adding a stylish touch of sparkle, but also good for our dress-up every day.
source