15 Genius IKEA Hacks for Bathroom
A bathroom is one of the most important place in our house. Everyday we wash our face, brush our teeth and take a shower there. So we should take the bathroom decor seriously. Decorating or remodeling a bathroom will cost a lot of money and time. If you can't afford them, don't worry! Here is a good news for you—IKEA hack, which is very famous over the internet. Today I will show you a list of genius and budget-friendly IKEA hacks for your bathroom. I believe you will get best inspiration from these hacks.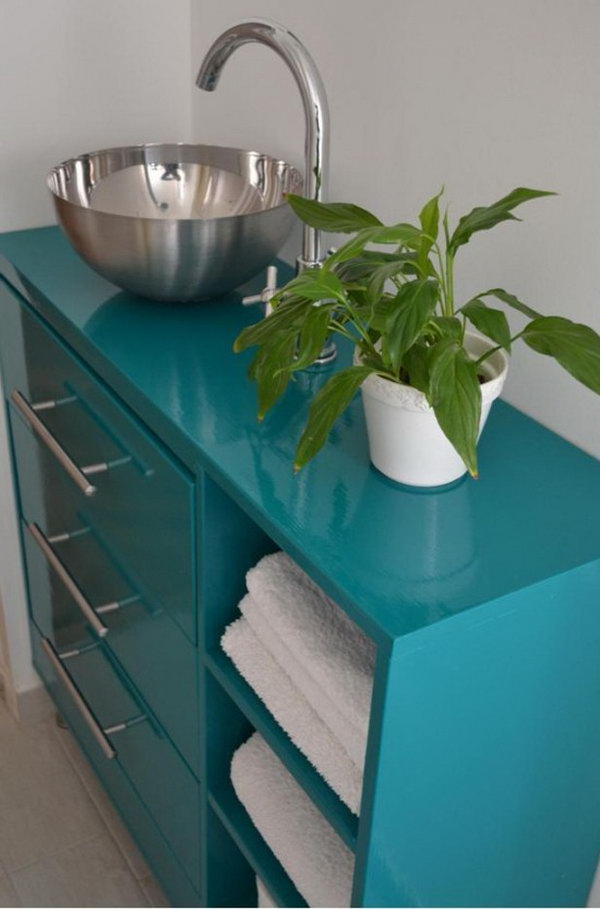 Rast Bathroom Vanity Made from Rast Dresser and a Salad Bowl.
source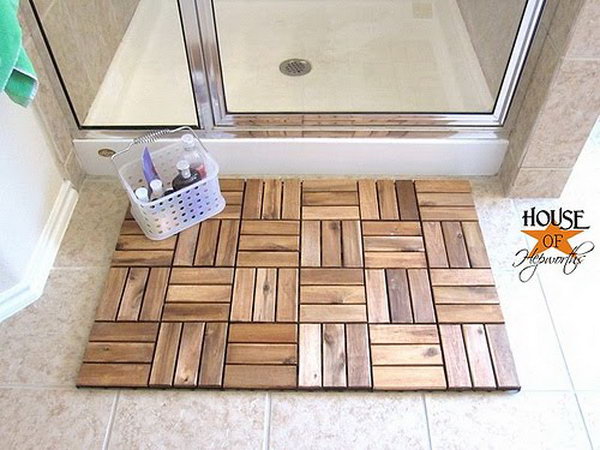 Spa Bath Mat Made from IKEA Outdoor Decking.
source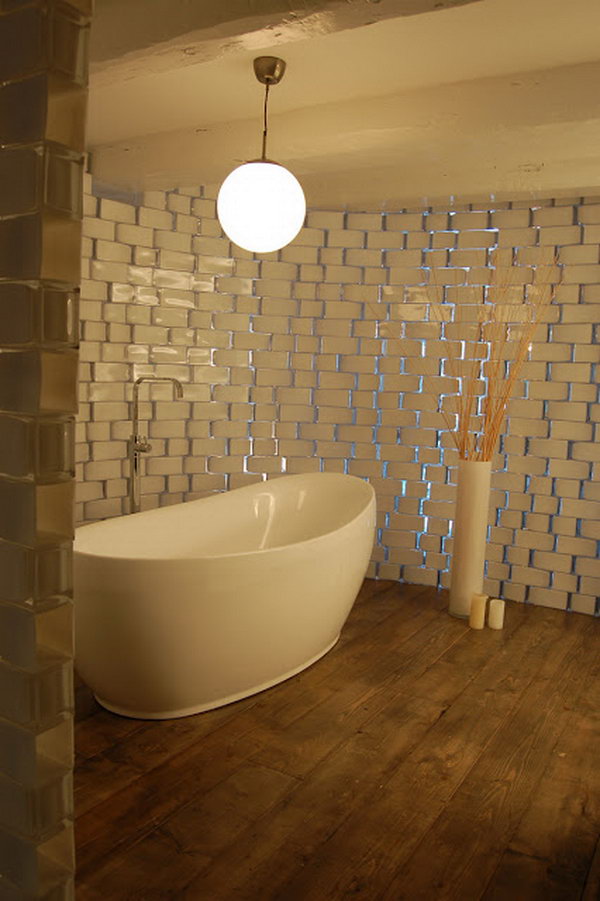 Translucent Rounded Bathroom Wall Made from IKEA Rectangel Vases.
source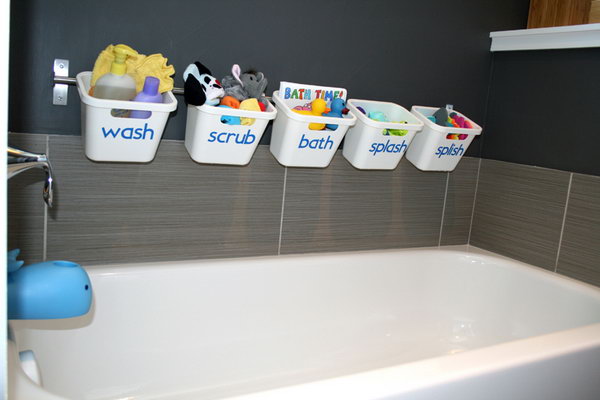 Bath Toy Storage Made from the Ikea Grundtal Rail and the Rationell Waste Sorting Bins.
source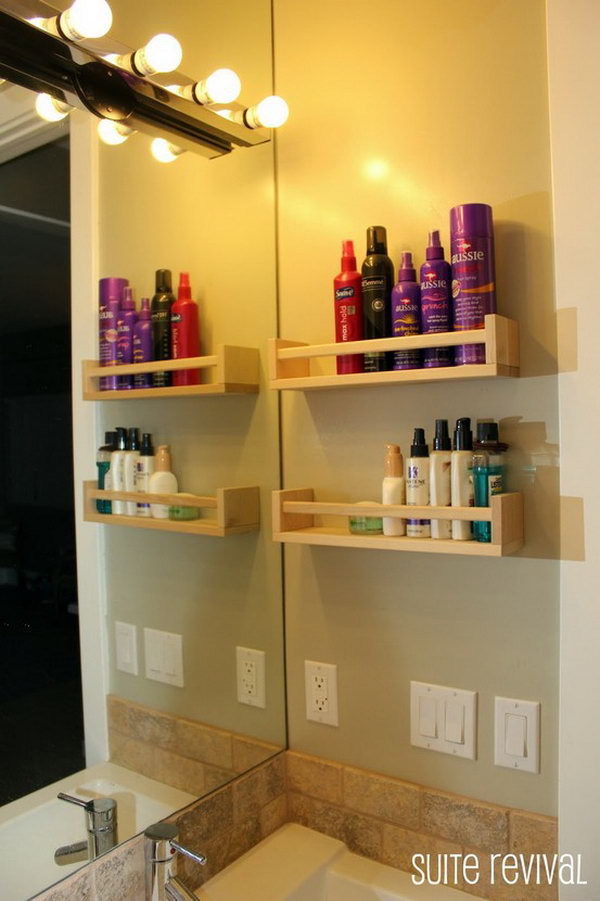 Using Toiletry Spice Racks to Store Hair products, lotions, etc in the Bathroom.
source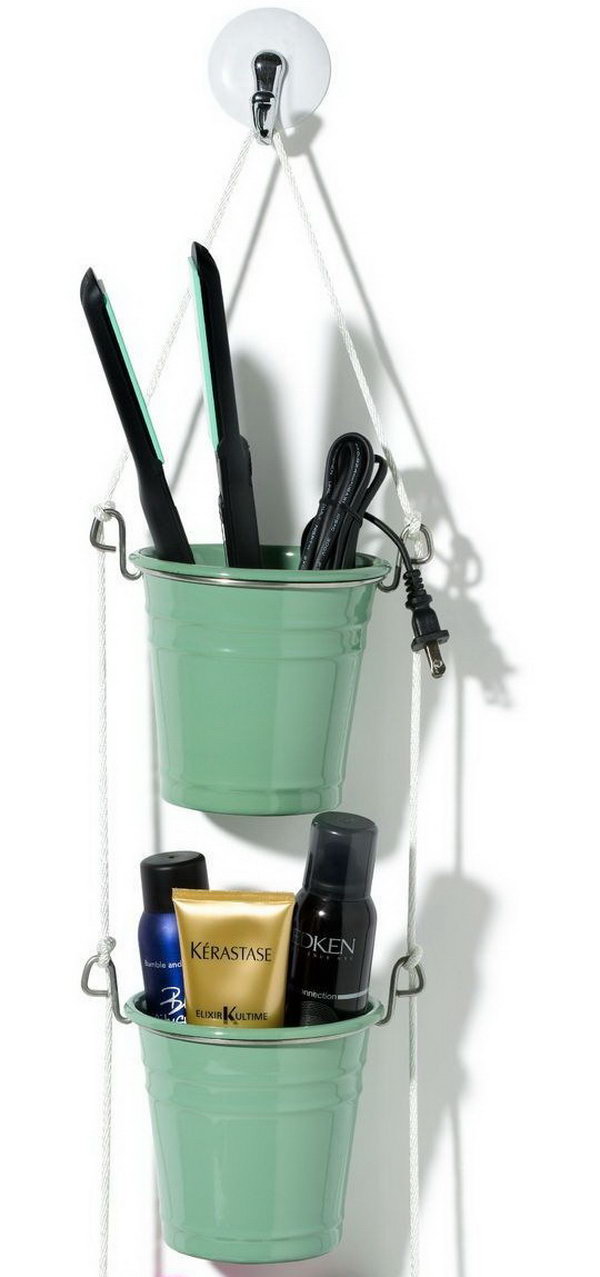 Ikea Fintorp Cutlery Caddies as the Wall Storage.
source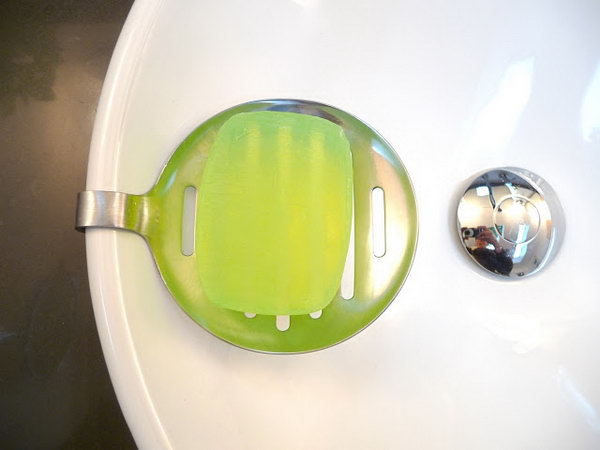 Soap Dish from Kitchen Skimmer.
source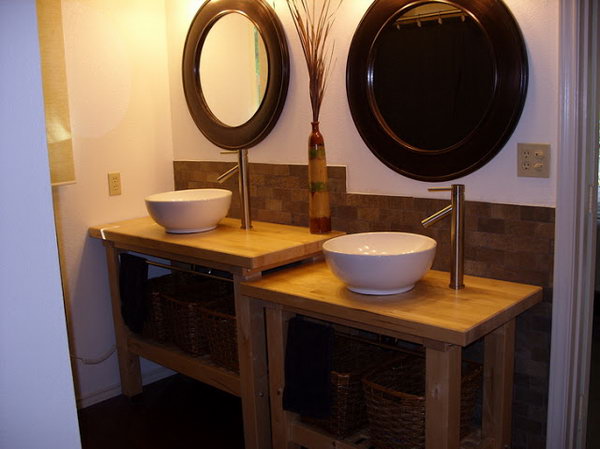 Bathroom Vanity Hacked from the Kitchen Island.
source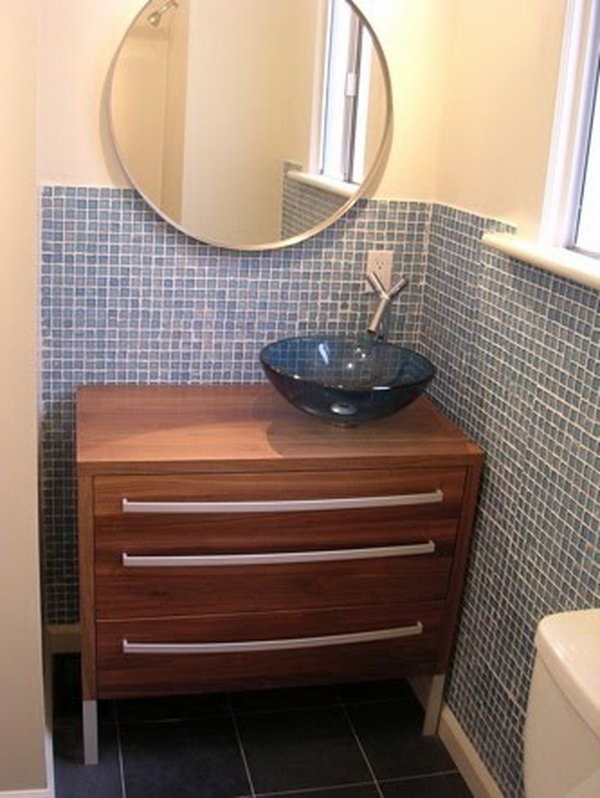 Bathroom Vanity from Chest of Drawers.
source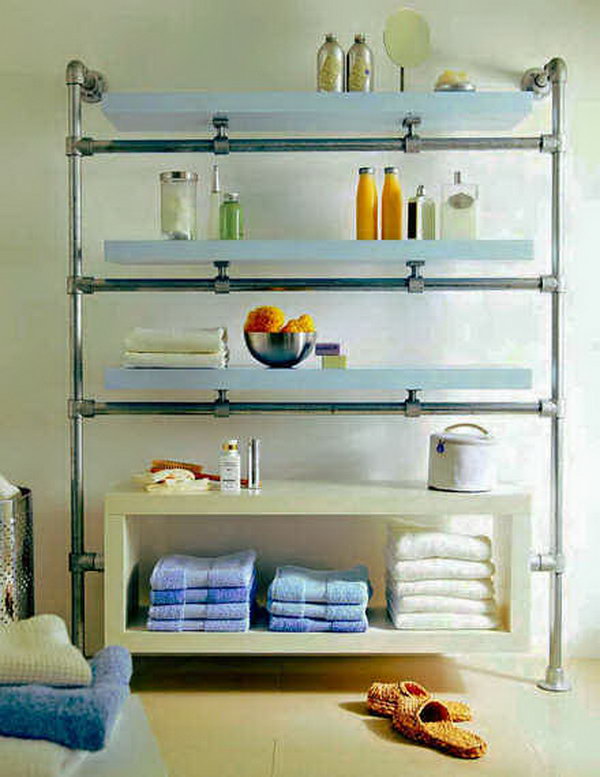 Floating Bathroom Shelf.source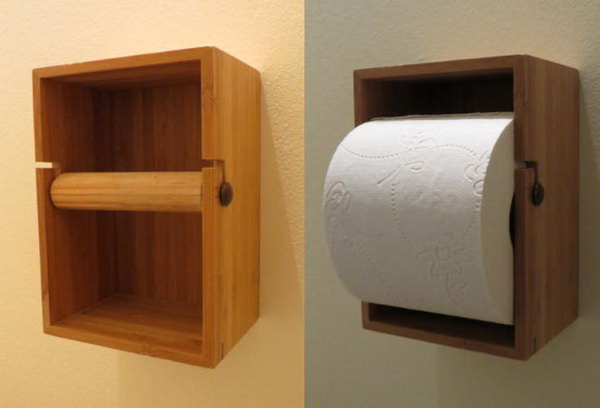 Dragan Toilet Roll Holder.
source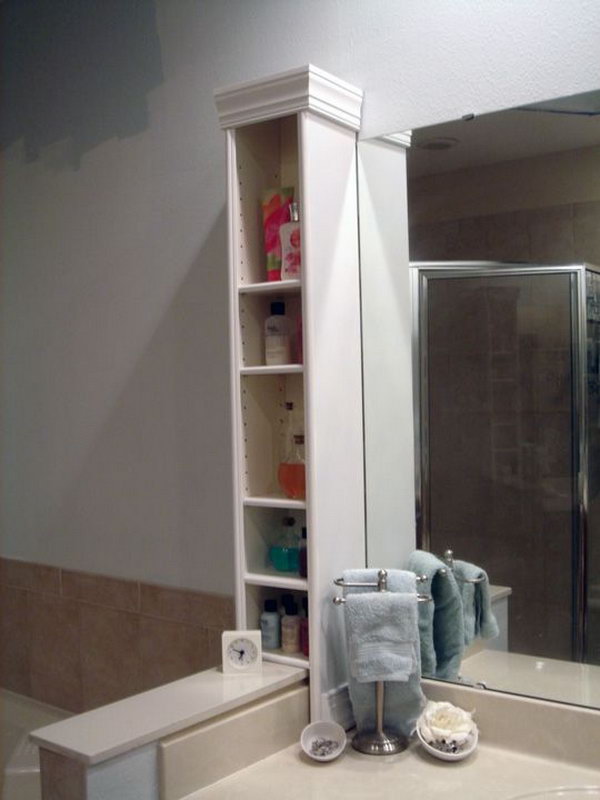 Benno DVD Stand as Bathroom Countertop Storage.
source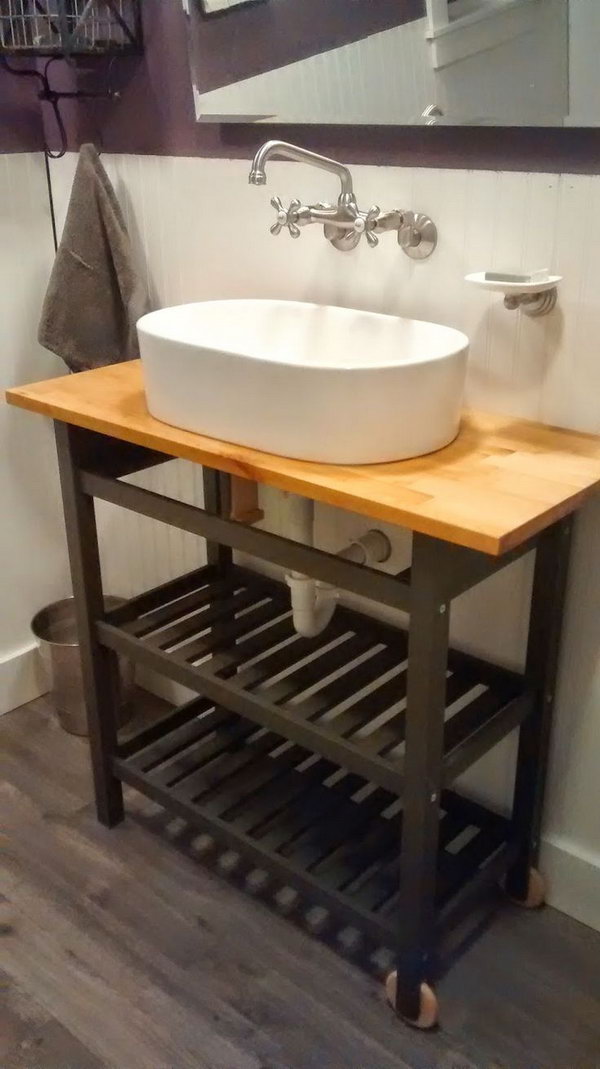 Bathroom Vanity Hacked from Ikea Kitchen Cart.
source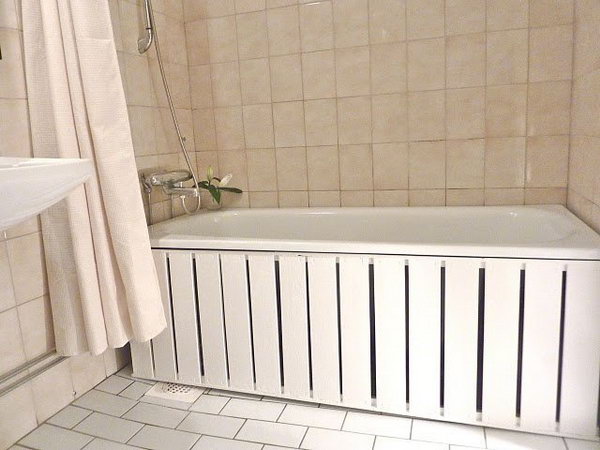 The Glorious Bathtub Front Panel.
source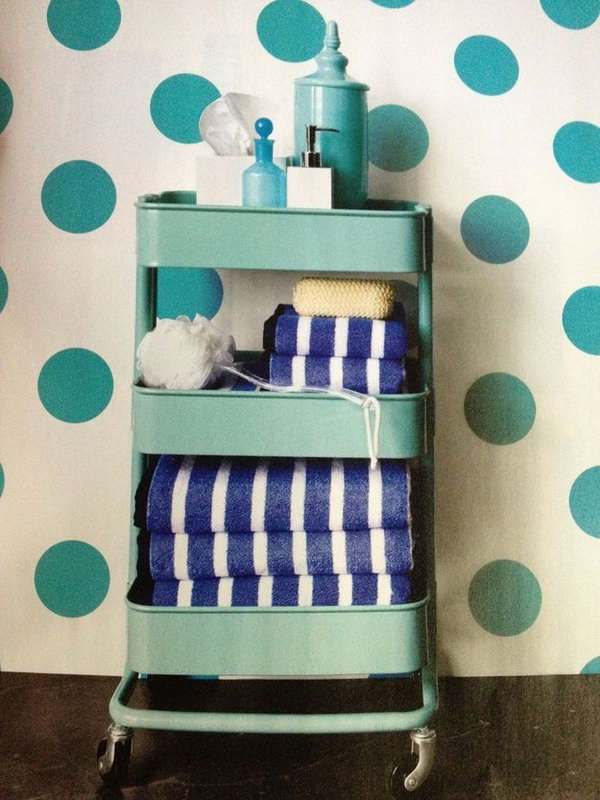 Plastic Kitchen Cart as a Storage of Bathroom Items.
source