25+ IKEA Kallax or Expedit Shelf Hacks
We love Kallax, formerly Expedit, shelving units for the various sizes and colors to choose from and the friendly price tag. While these shelves from IKEA is relatively simple in design. Most handy homeowners don't want them to look like cheap and simple furniture in their house and eager to find some ways to refashion them.
Here we have rounded up some creative IKEA Kallax, formerly Expedit, hacks which can give your shelf units a brand new life and add more style to your home.
Turn an Ikea Expedit Shelving Unit into a Storage Bench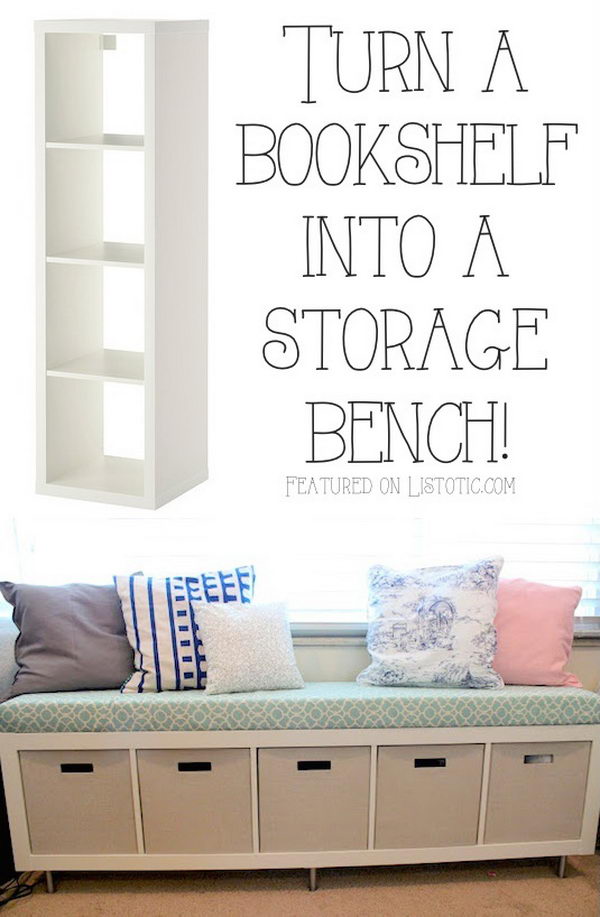 Laundry Folding Area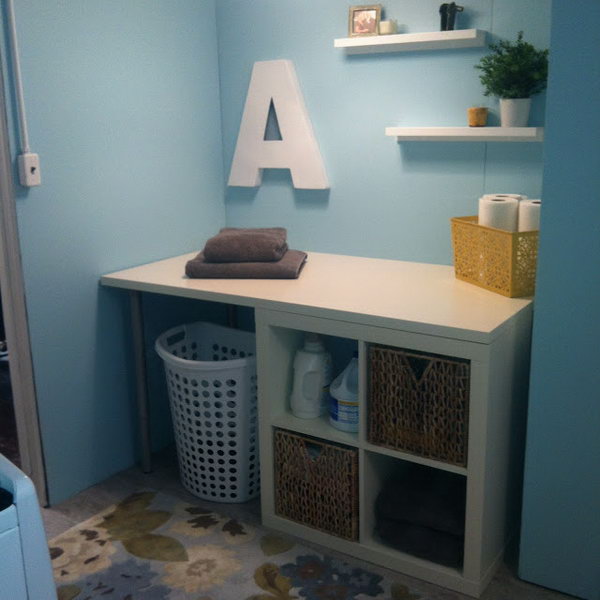 This clean white Kallax shelf from IKEA makes the perfect place for folding laundry, plus some organized storage. You don't need to spare a special area for it. See the full directions here.
IKEA Kallax Hack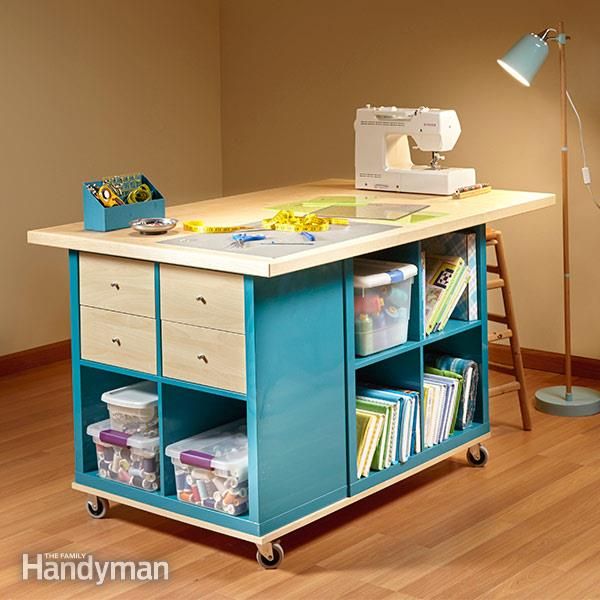 IKEA Kallax to DIY Standing Desk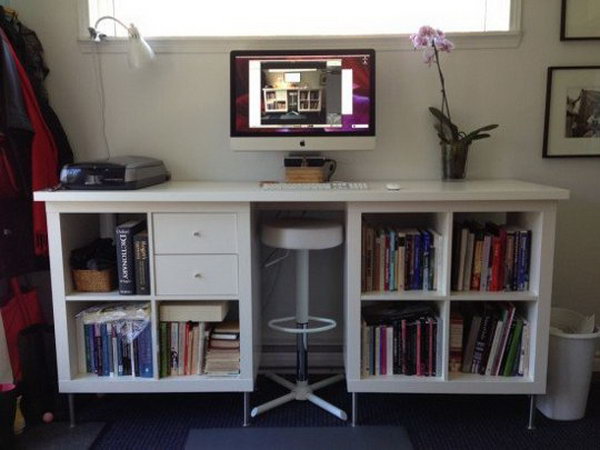 This cute and functional DIY standing desk is perfect for a small space. You can check out to see how to make it here.
Creative Kallax Hacks with Pops of Color and Doors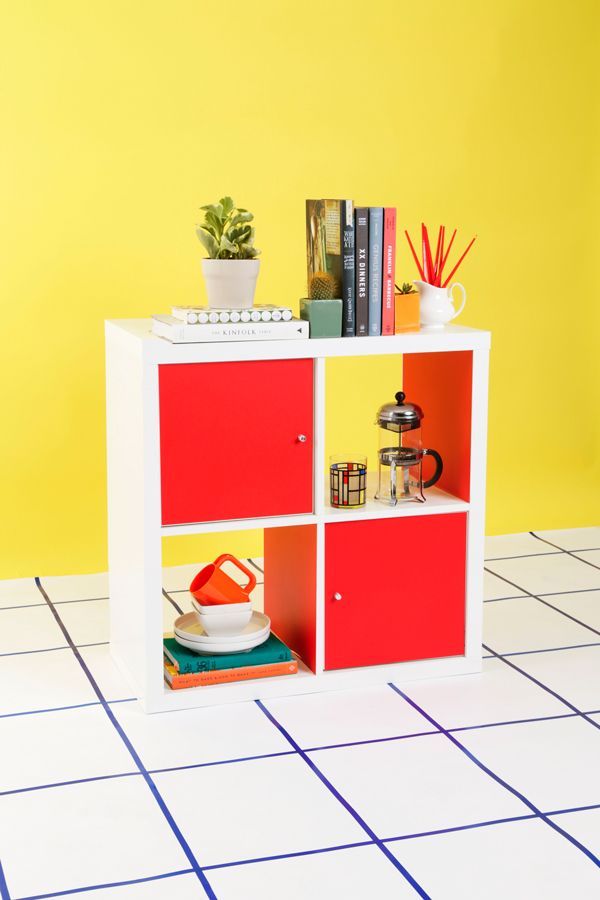 DIY Command Center with Storage and Chalkboard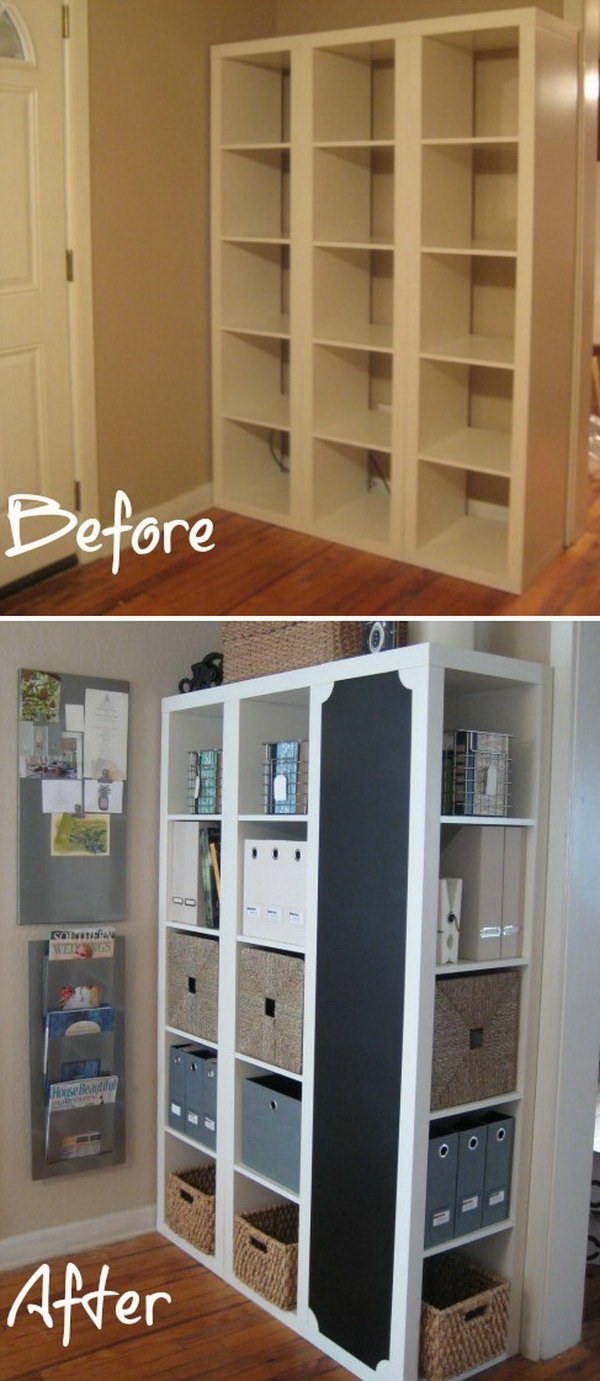 Kallax Shelving Units come into Master Bedroom Storage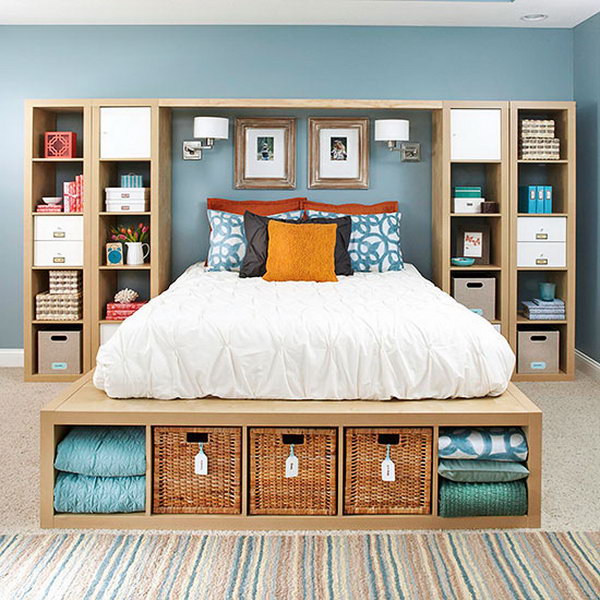 Fabric Lined Kallax Bookshelf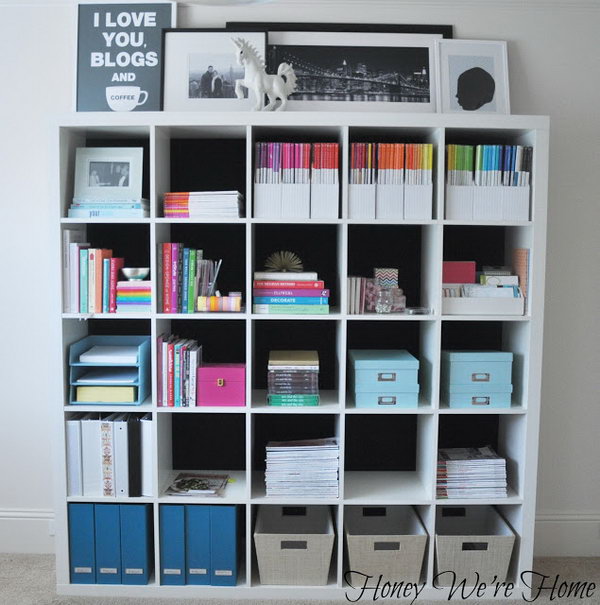 Artful Expedit or Kallax Hack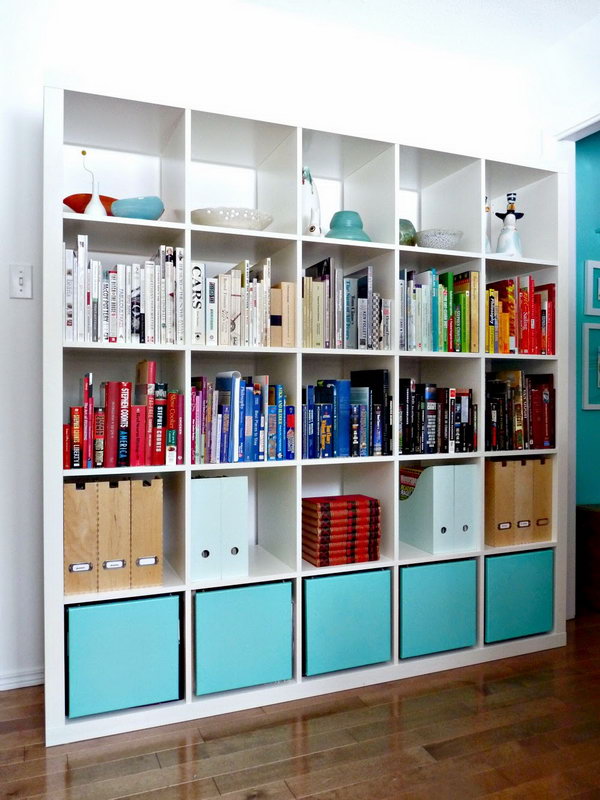 IKEA Kallax as a Nightstand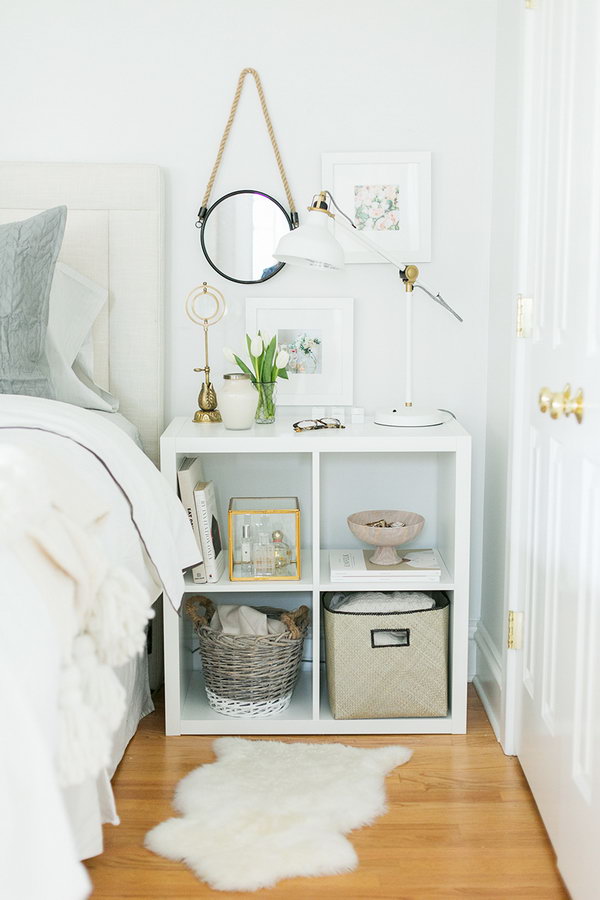 IKEA HACK Shelving Unit to TV Stand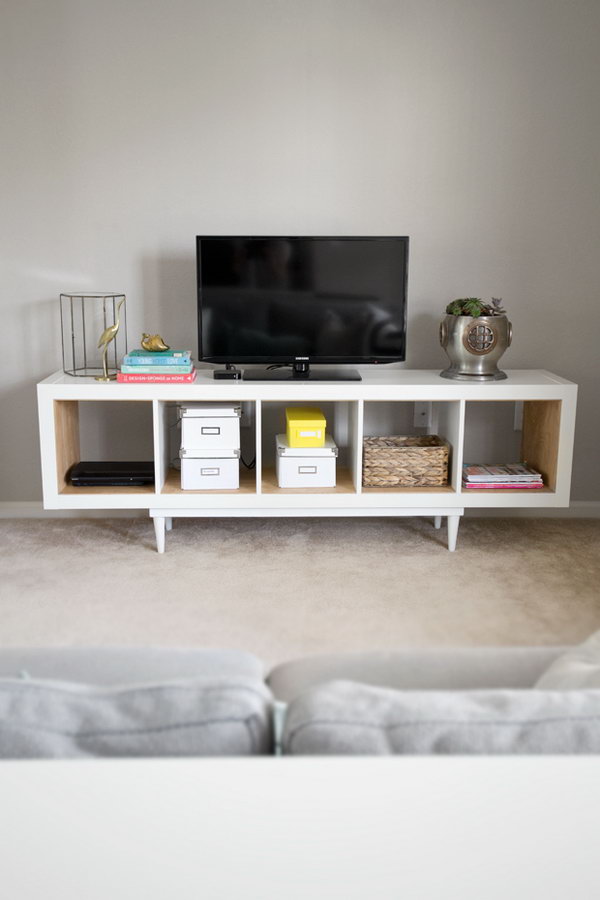 Love the durability and warmth that the wood adds to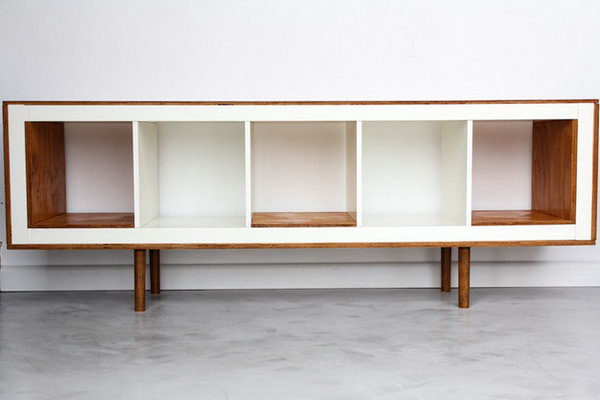 Hutten Wine Storage in Kallax Unit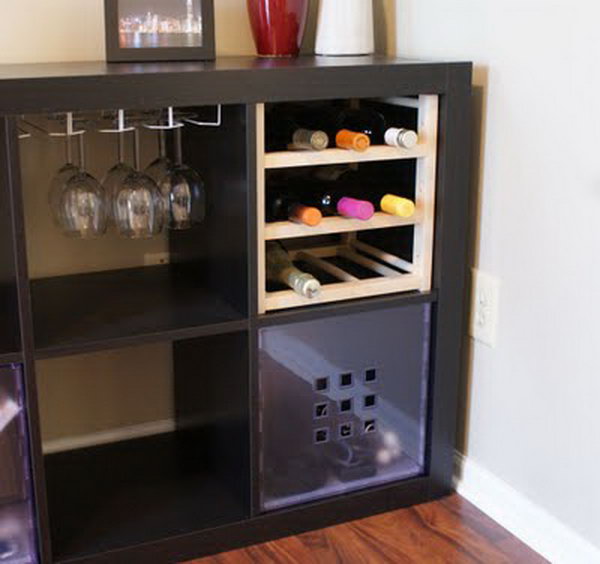 DIY Bar Cart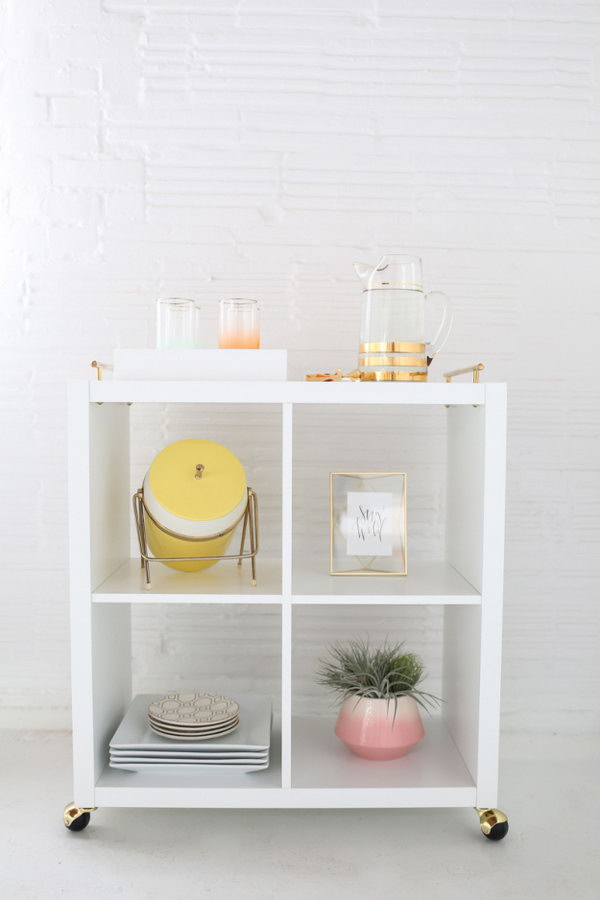 A Kallex shelving unit and some casters produce a very chic mini cart for all your bartender needs. Get the full instructions here.
IKEA Kallax as a Media Stand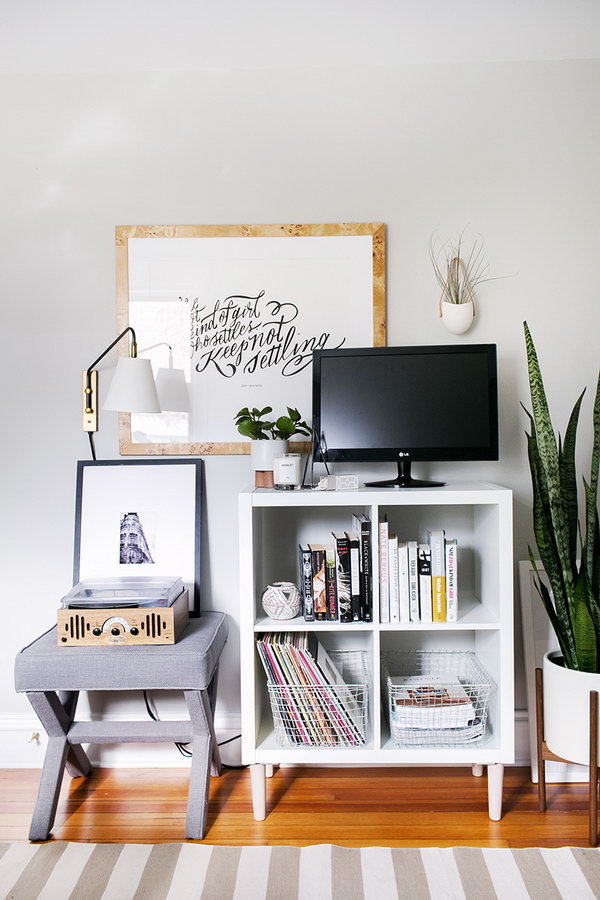 Kallax Hack for Wine Lovers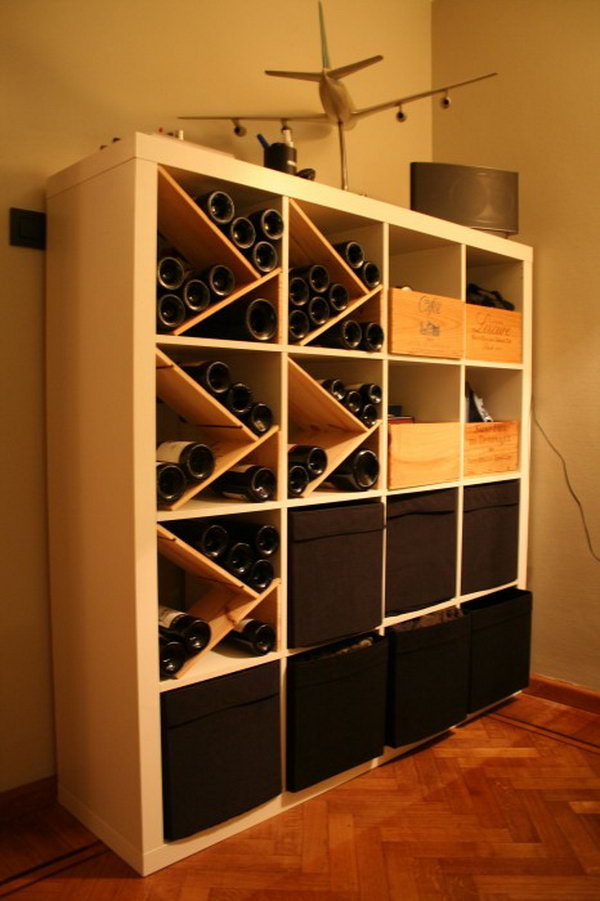 IKEA Kallax as a Mini Home Bar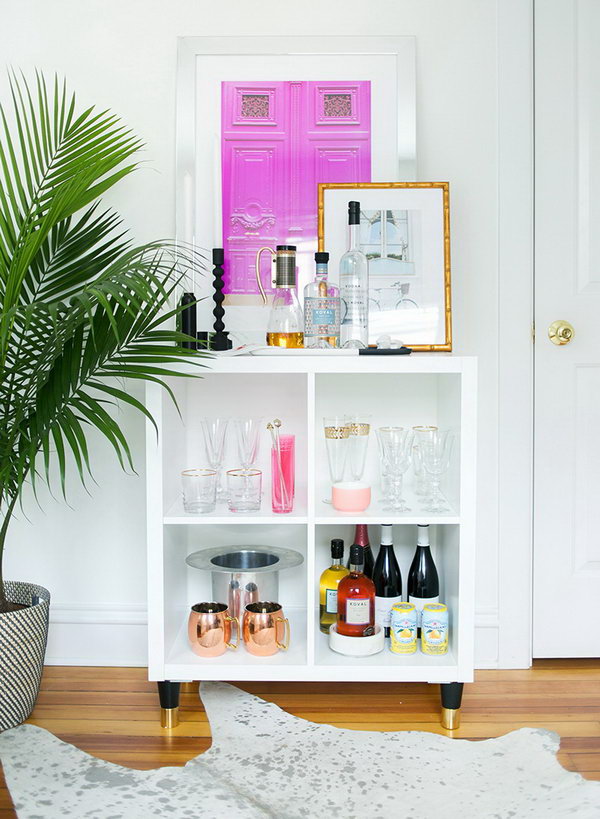 Take Kallax Shelving Units as Corner Bed Frame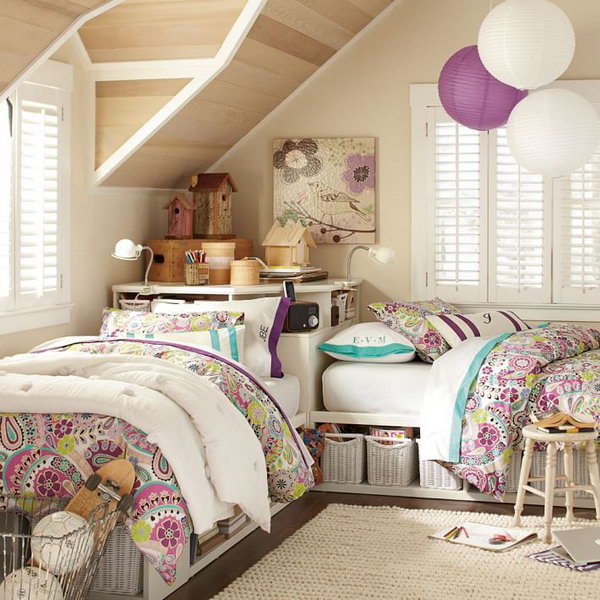 DIY Kallax Shelf in Neon Yellow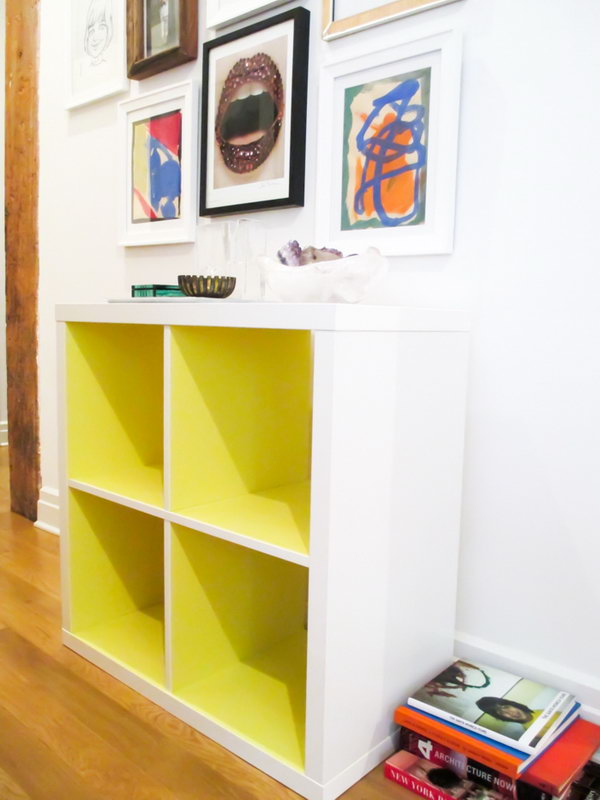 Kallax Hacks in Kid's Playroom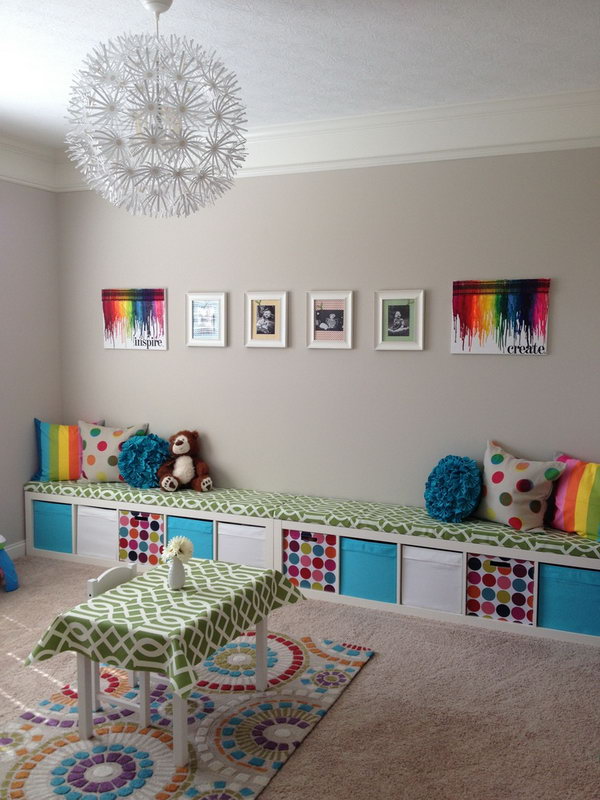 Kallax Platform Bed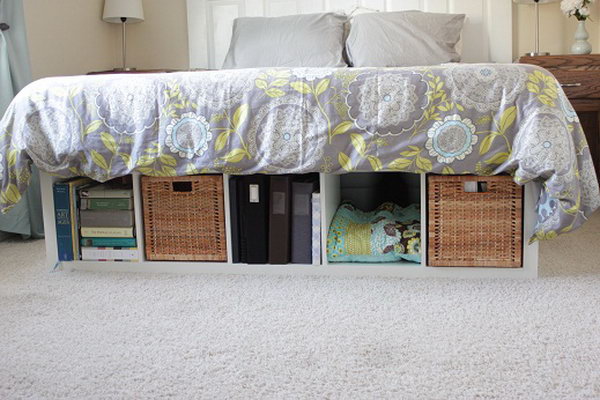 IKEA Kallax Hack
Upgrade Kallax Shelving Units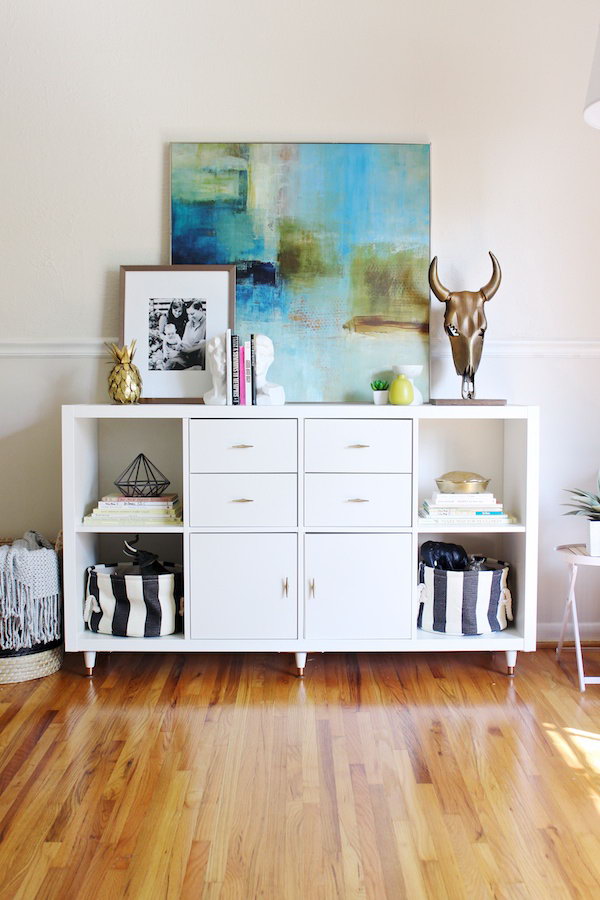 DIY Bookcase Dollhouse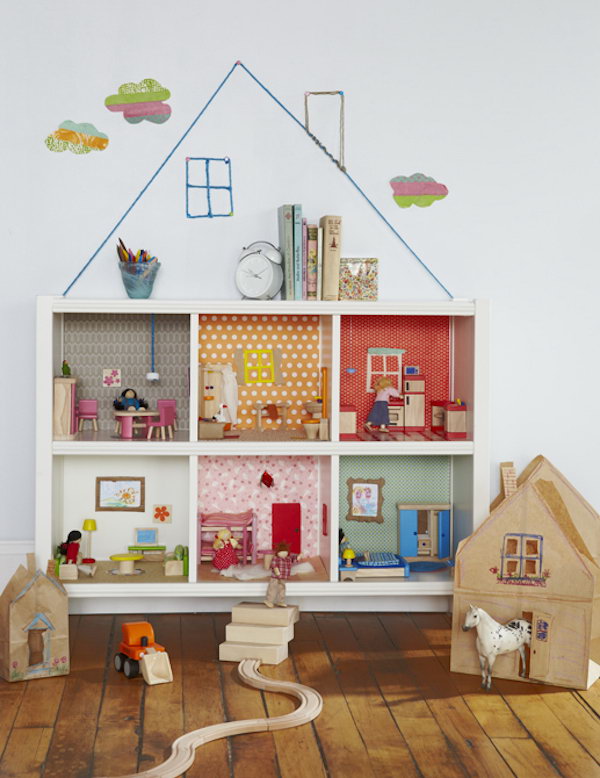 This lovely, simple and practical doll house was created using Kallax or formerly Expedit shelving units. Using colorful wallpaper for the background of each square. Check out the full tutorial here.
Before & After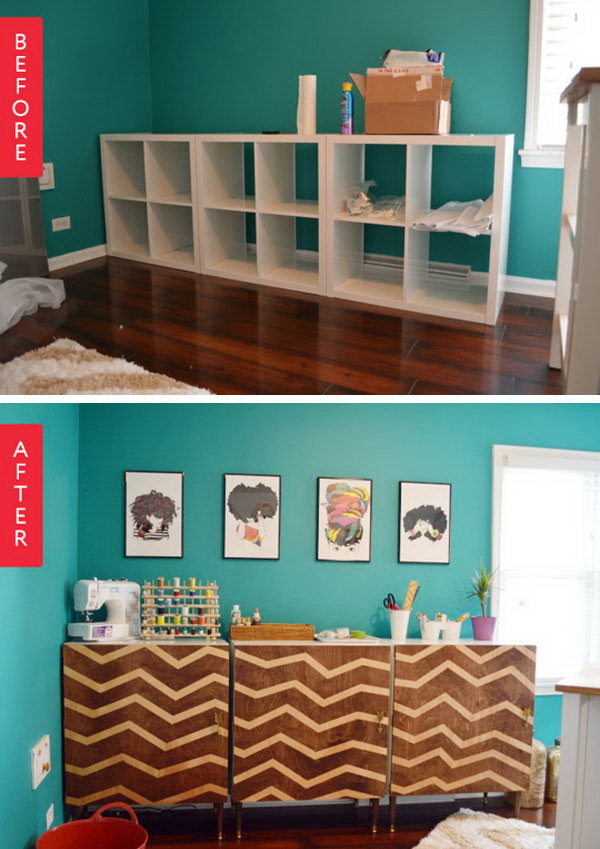 IKEA Kallax to Personalized Zig-Zag Modular Credenza. Get the full tutorial here.
Transform the plain white Kallax shelving units into storage units with natural elements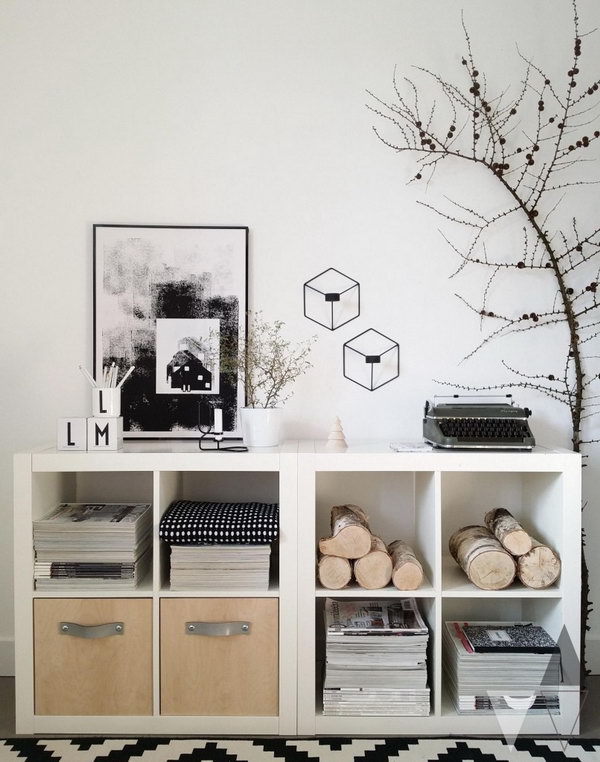 DIY Banquette Seat IKEA Hack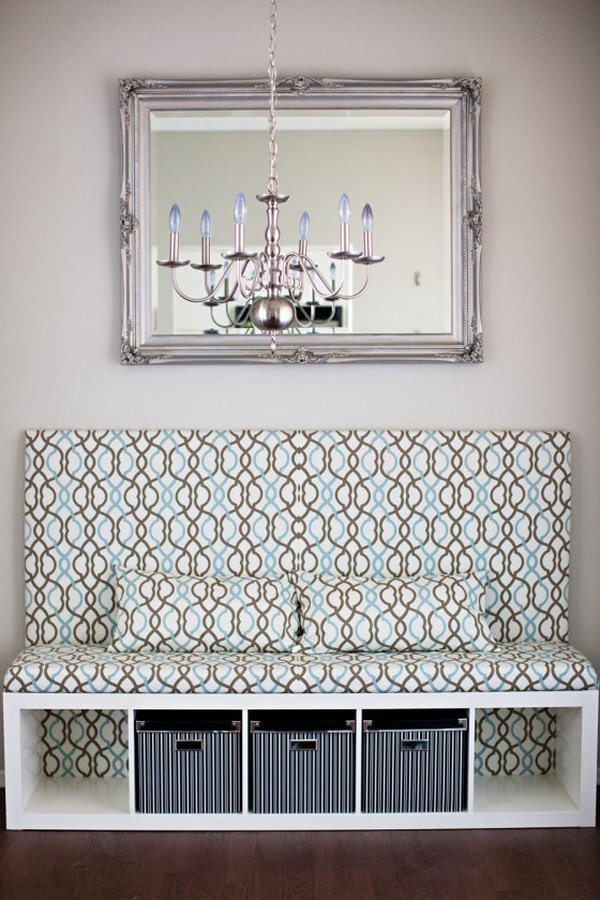 Look how perfect the cubbies are for storage boxes under the DIY banquette seat hacked from IKEA shelving units! Get more inspiration here.
Shabby Chic Kallax/ Expedit Makeover