Native American Crafts For Kids
Native American Indian tribes traditionally created many items from natural materials for use in ceremonies and for everyday items. Take a look at these Native American Crafts ranging from dream catcher to chief headdress. When creating these Native American craft projects, your kids will learn not only the process of how to create the handmade item, but also about the cultural and spiritual symbolism of Native Americans as well.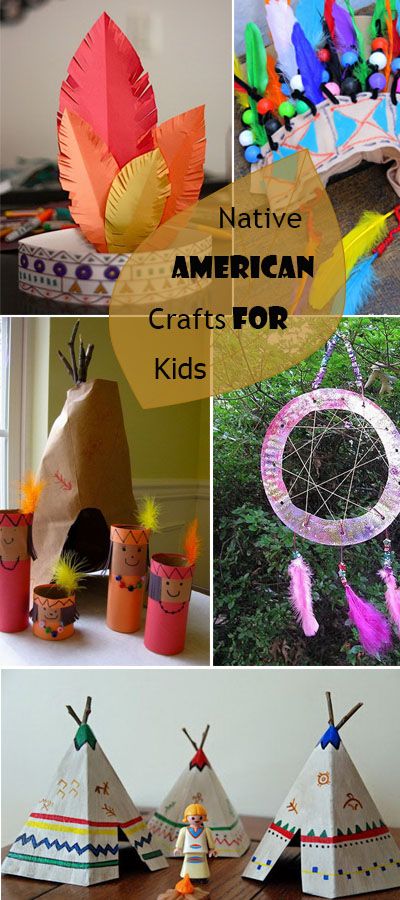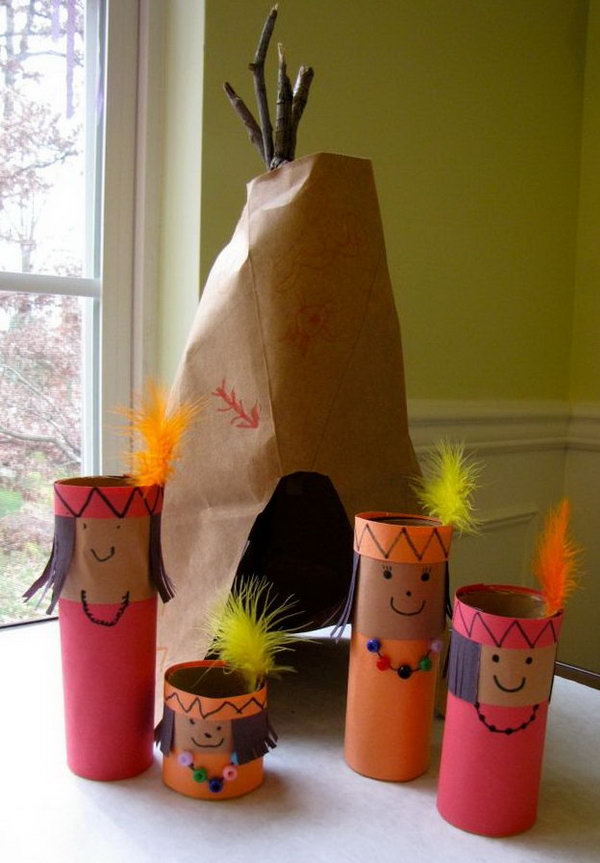 This Thanksgiving Pretend Play Set was easy to make and fun to set up as an Invitation to Play and Learn.
source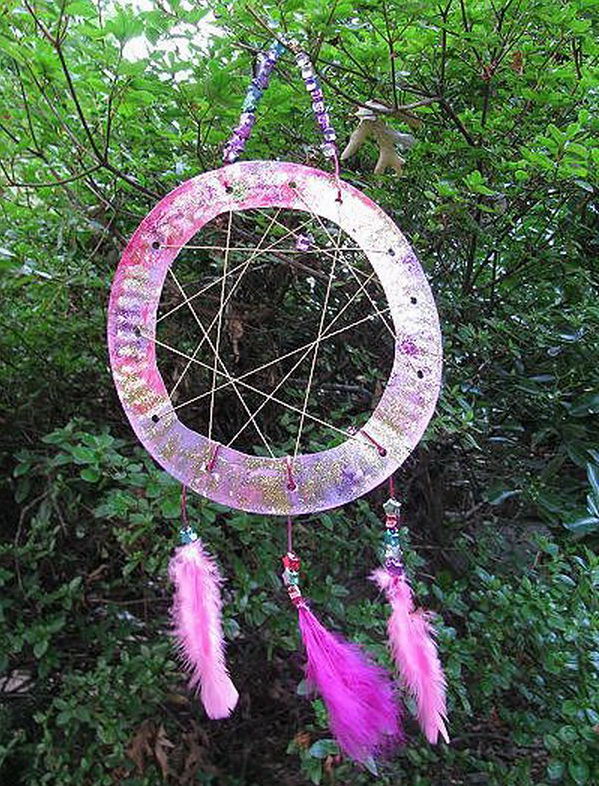 Dream catcher Craft for Kids, source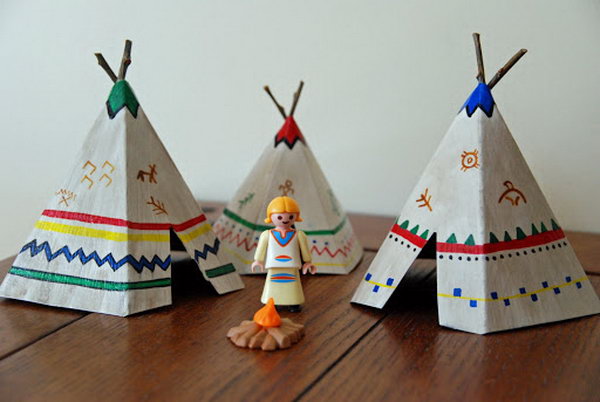 How to Make Mini Teepees- a great hands-on lesson for studying Indians or Thanksgiving.
source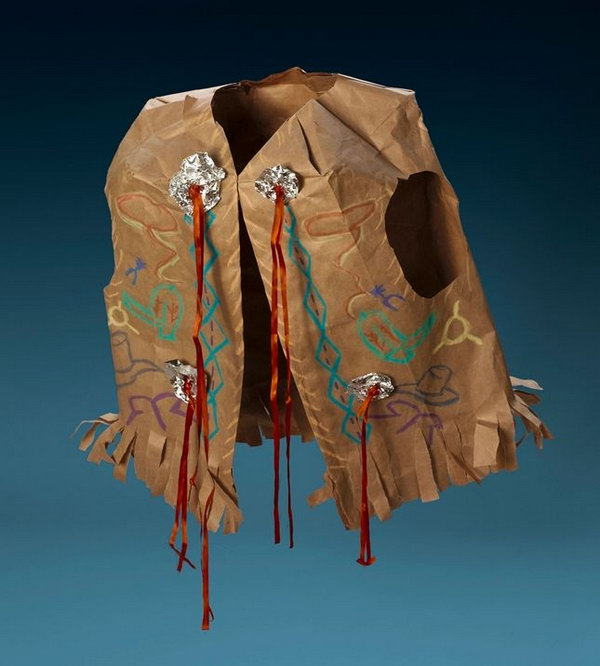 Native american vest craft made with brown paper bags.
source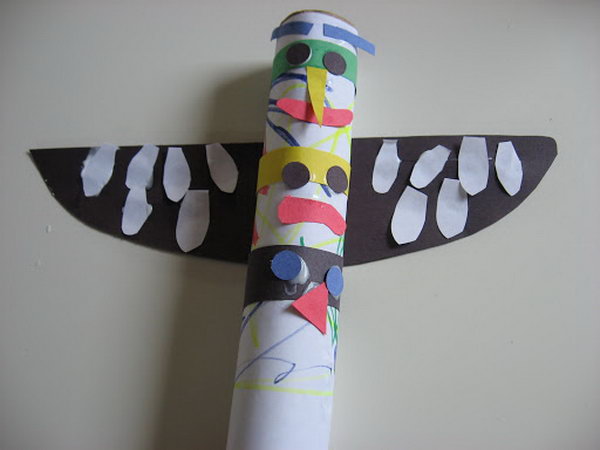 Totem Pole Craft, source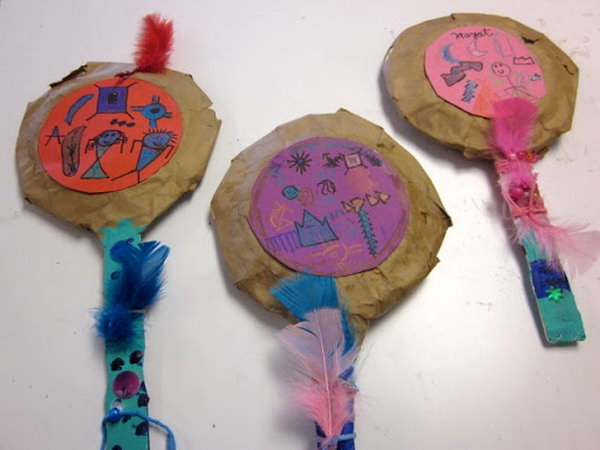 Make paper mache rattles after learning about Native American rattles, which could be used for music and dancing.
source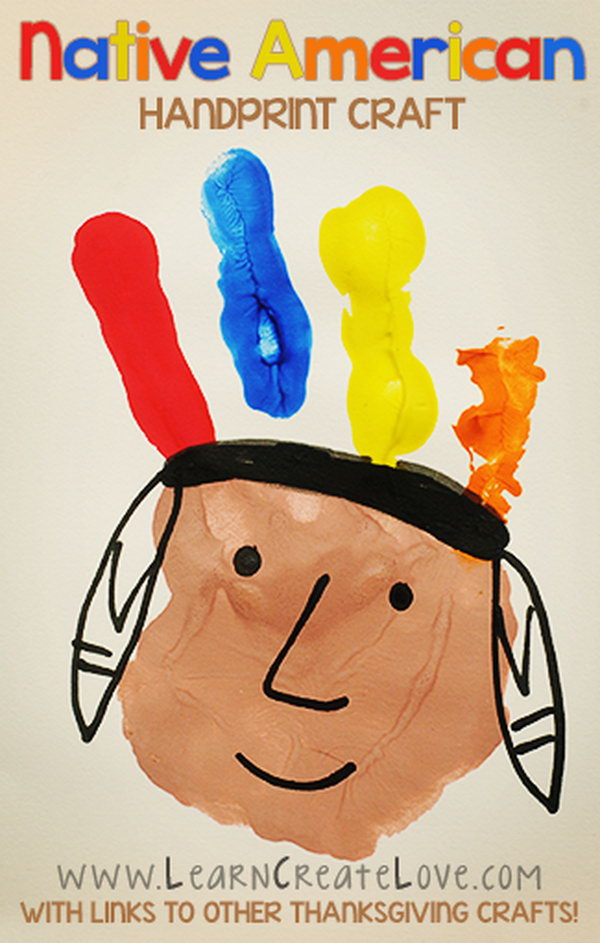 Native American handprint craft,
source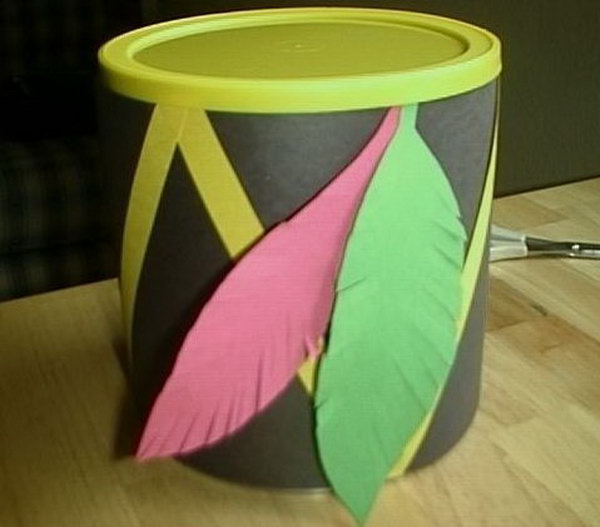 Make a Native American drum for kids to enjoy fantasy play. It can be crafted from common household items and fuel the imagination. source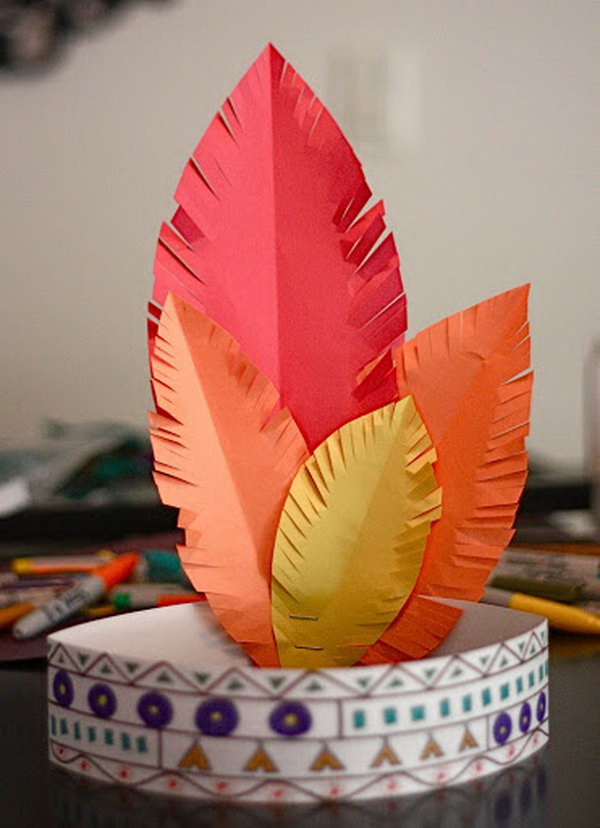 Native American Headdress,
source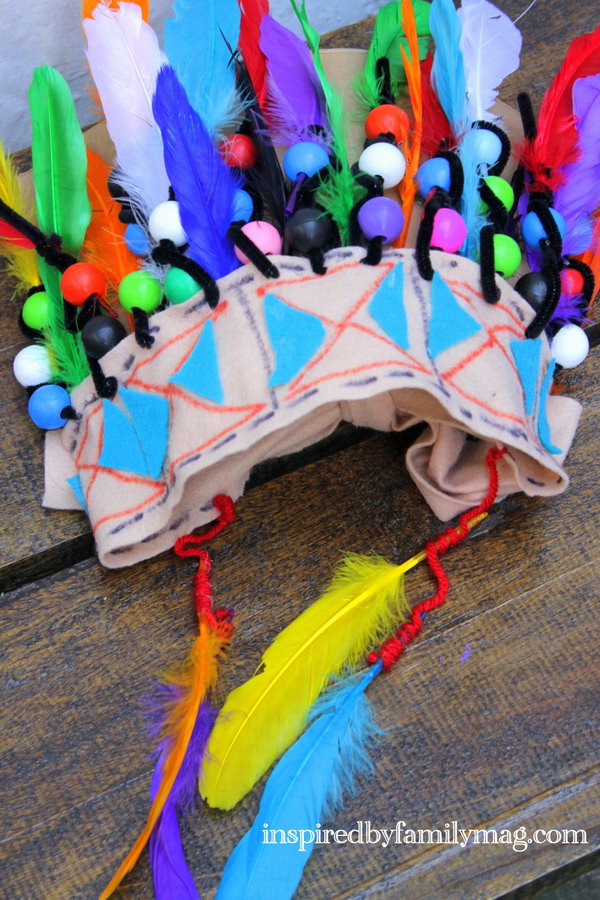 Native American Craft for Kids: Chief Headdress
source