30 Flashing Patriotic 4th of July Fireworks Inspired Nail Art Ideas & Tutorials
Flash! Sparkle! Pop! One of my favorite holidays is 4th of July Independence Day and it's coming. I love that families and friends gather together to celebrate the holiday with BBQs, parades, picnics, fireworks and carnivals. Watching the fireworks display is always the highlight of the day for many girls like me. To show off our USA pride, we need to get all decked out for the holiday. There are many trendy pieces to boost your patriotic looking like the bracelets, tee shirts, headbands…of course, you can't forget about your nails. I'm going to try some explosive nails in patriotic color tones as red, white and blue. They'll be perfect for rocking on the day.
Today I've rounded up some must-have patriotic fireworks nail designs for the upcoming holiday. If you are looking for some of the best nail designs for Memorial Day weekend, see these photos in the post and choose what you prefer to do.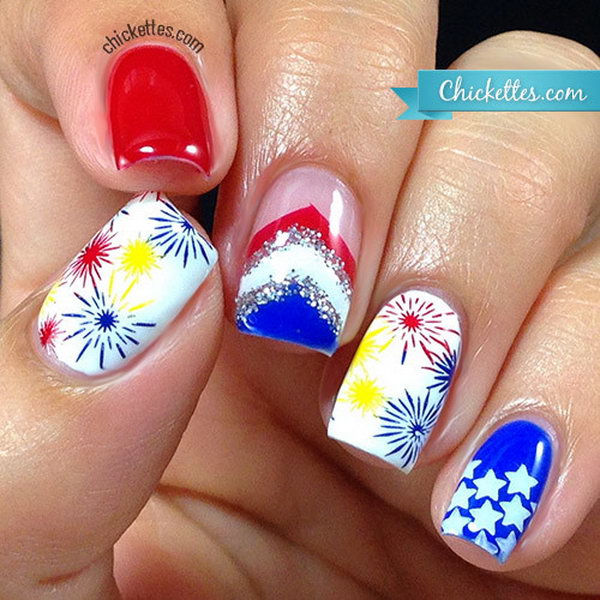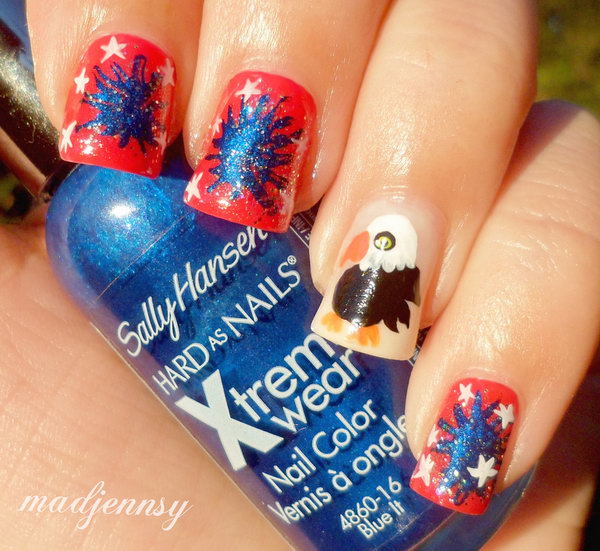 Red, Blue, White and American Eagle Nail Art: This cute nail art with eagle and fireworks on it is so cute and different. See this video tutorial here.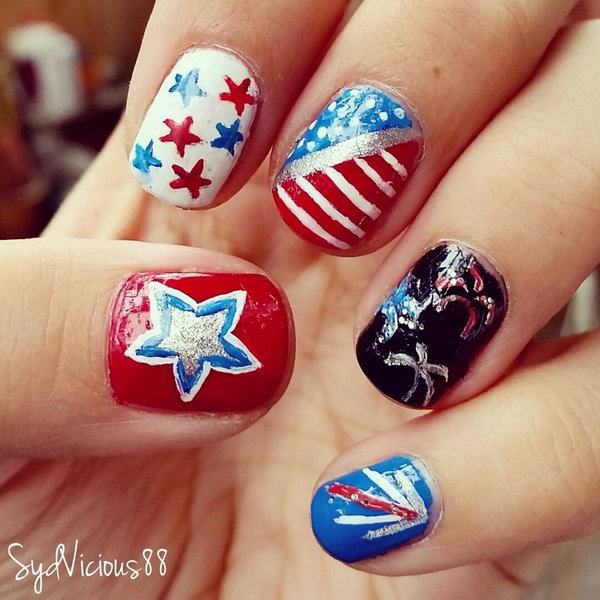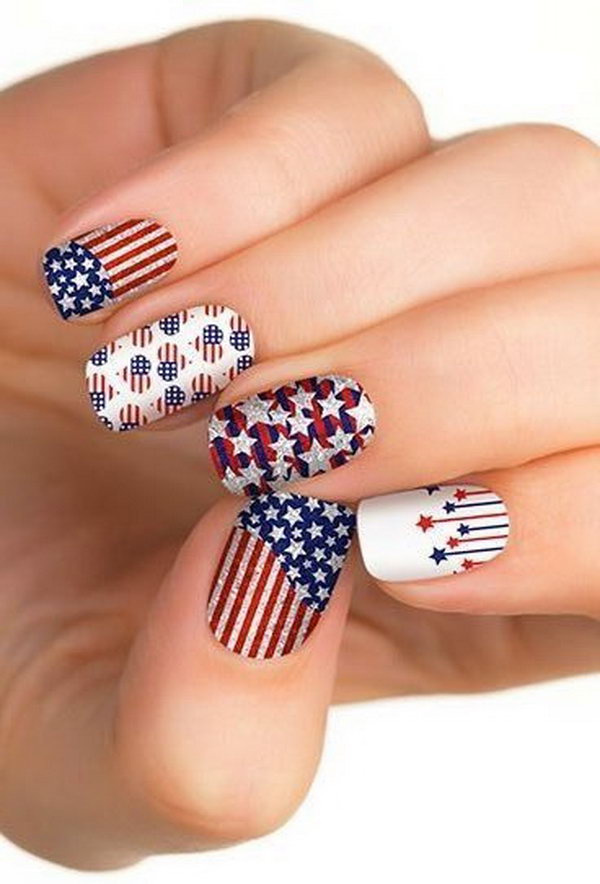 Clean and Fancy Look: Rooting for the patriot, I am loving this fantastic patriotic manicure. source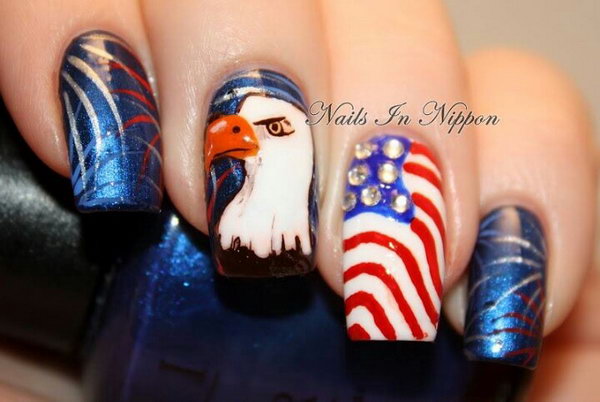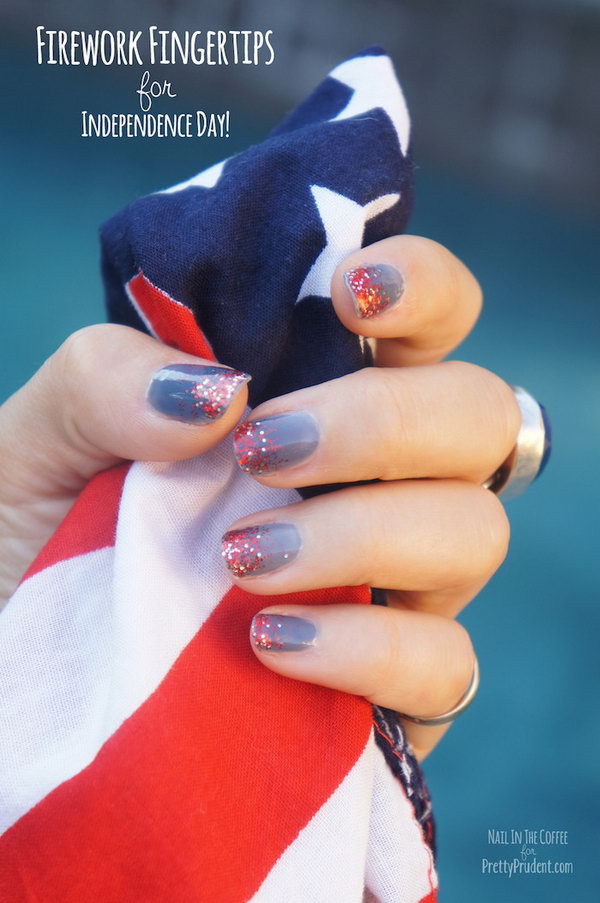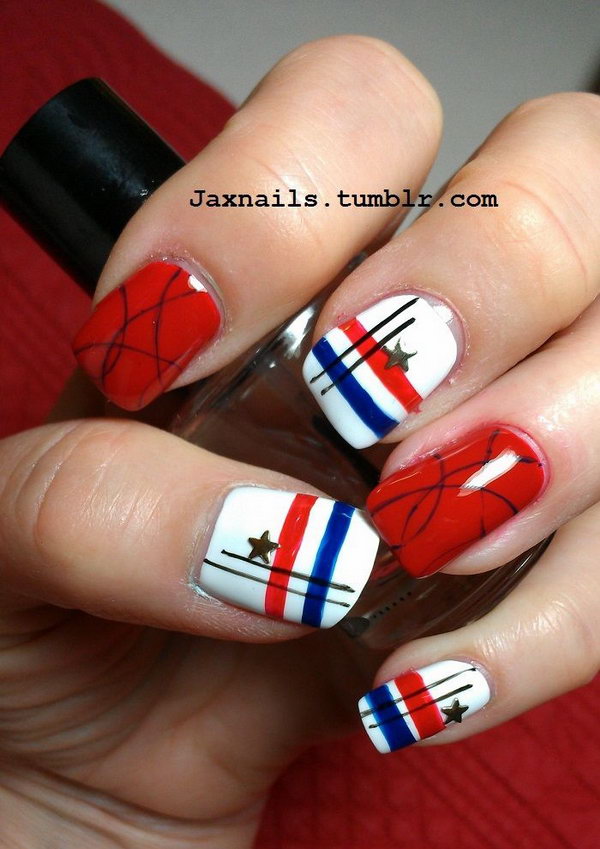 Fireworks Nail Art: Enjoy the fireworks fun with this pretty polish. Use a small nail art brush or toothpick to draw tiny lines and add golden stars to nail art gems for this explosive look. source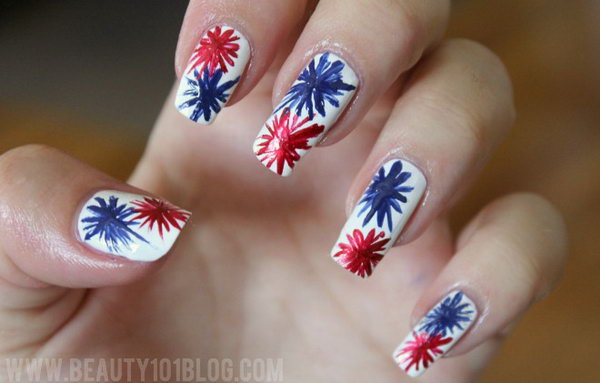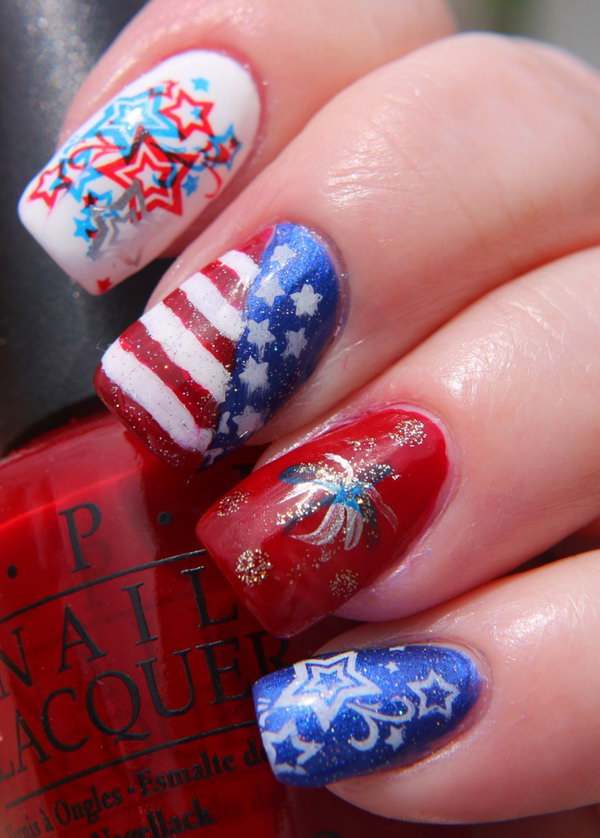 Stars, Stripes and Fireworks Nail: This fireworks Nail is rooting in patriotism with it's stars, stripes and fireworks. Learn the tutorial here.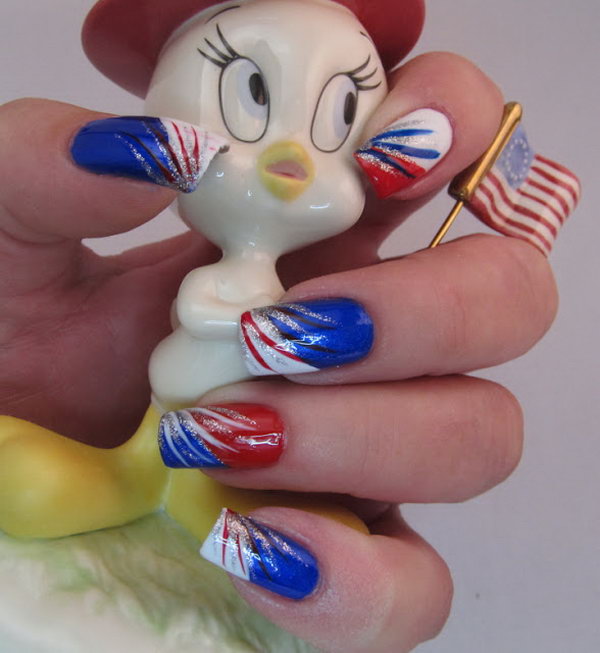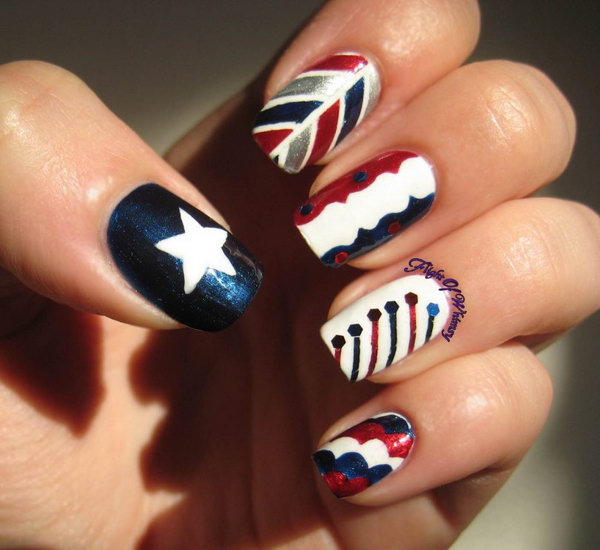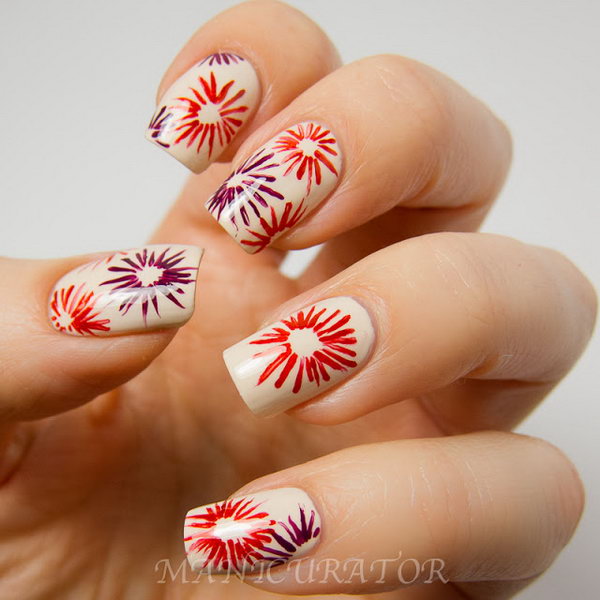 Electro Optic Blue Fireworks Nail Artsource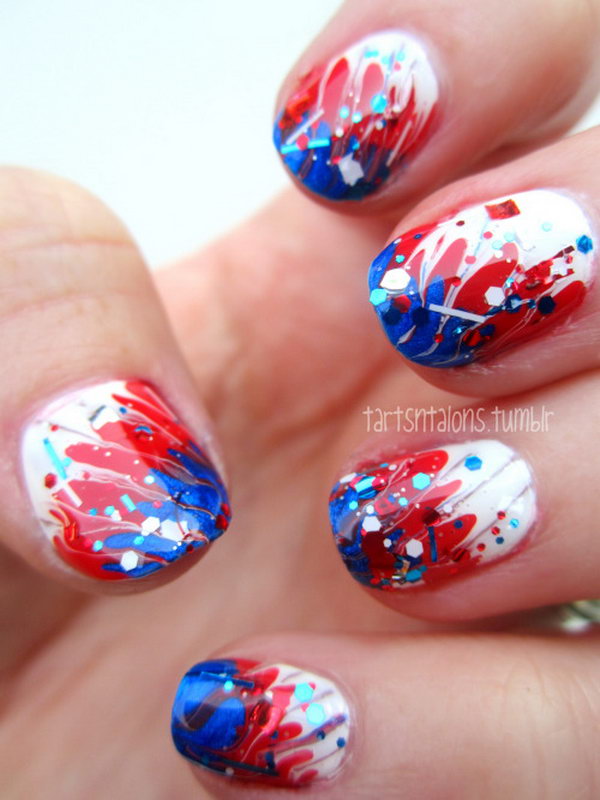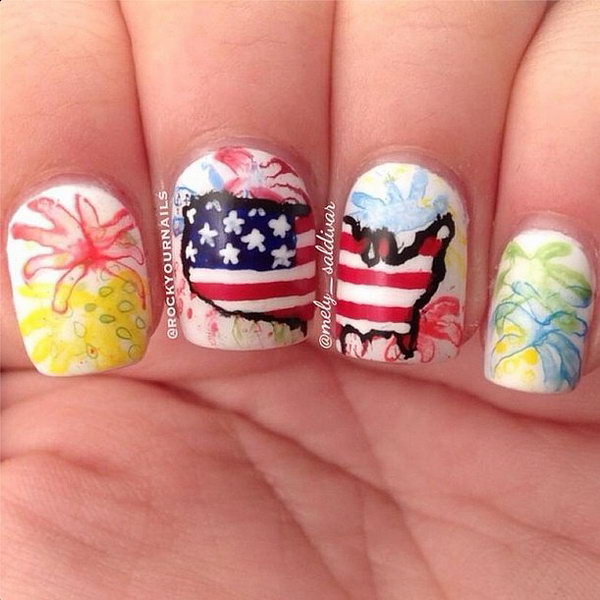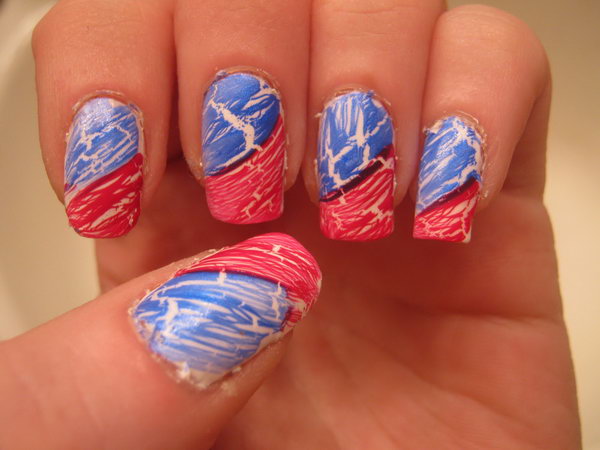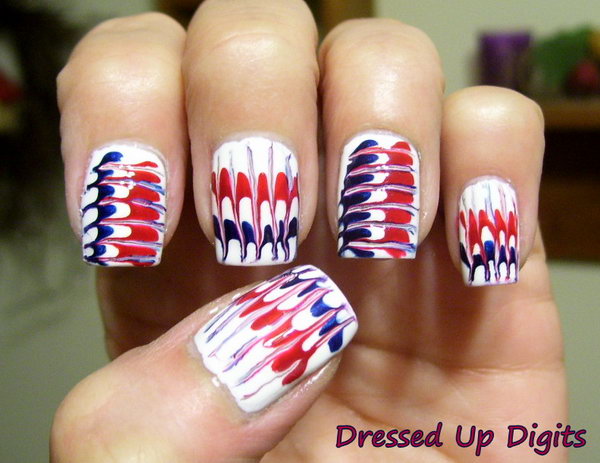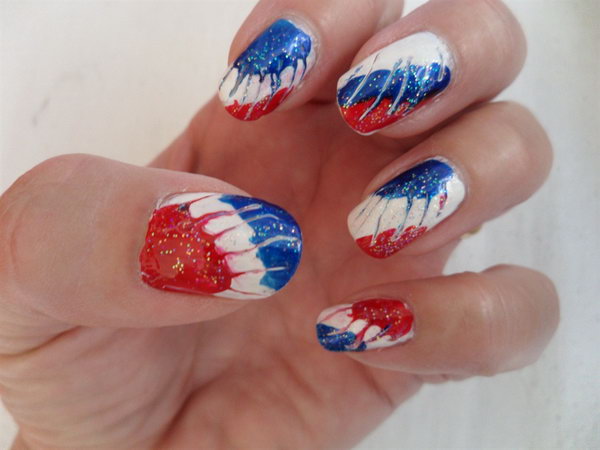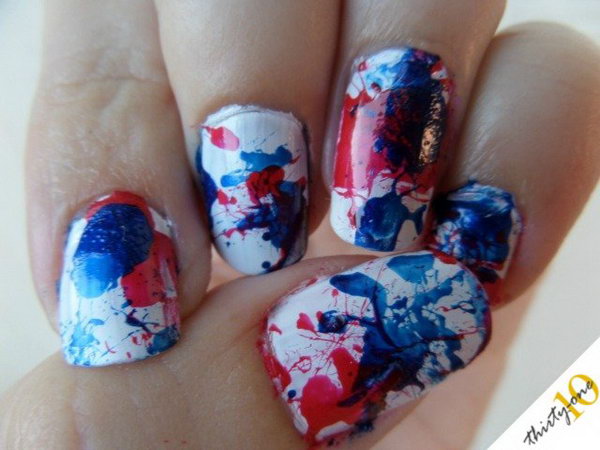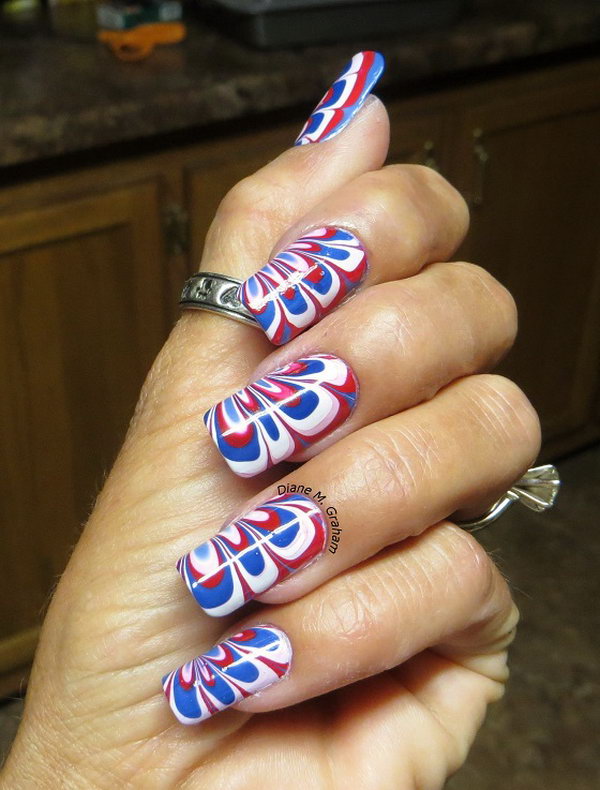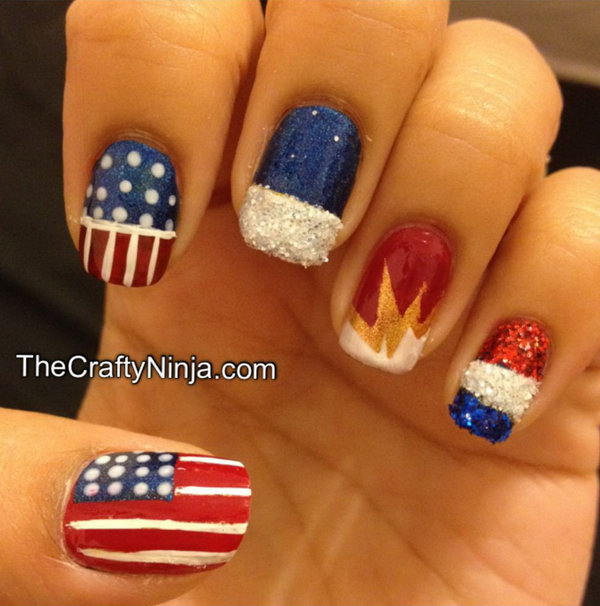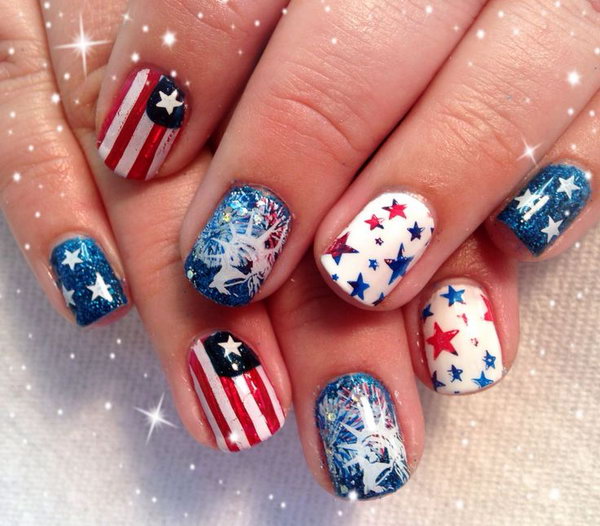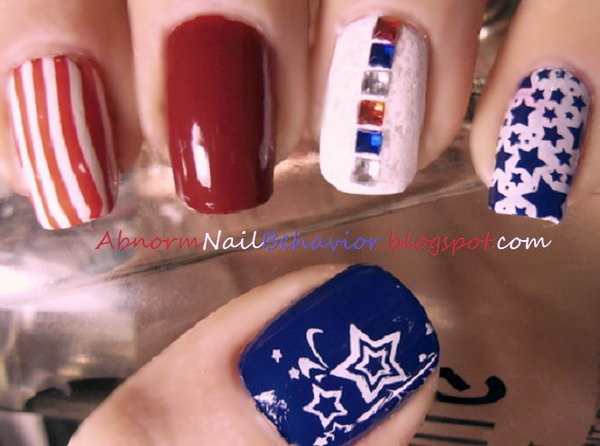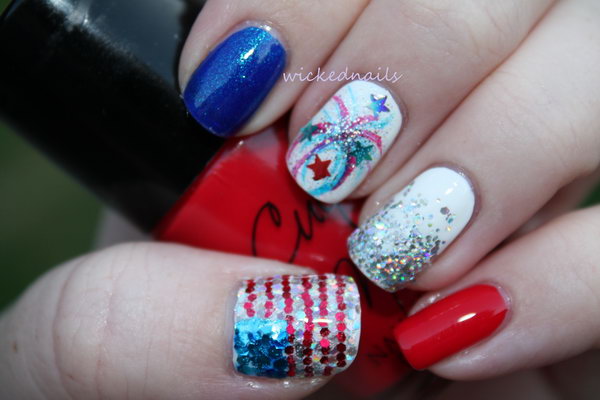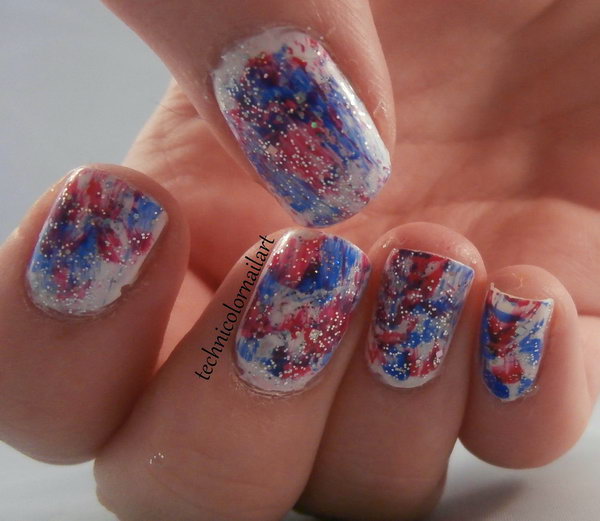 Patriotic Red, White and Blue Nail: See the tutorial here.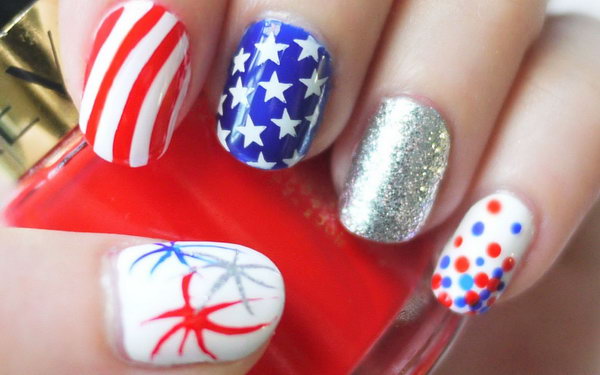 Red, White, and Blue Sparkling Fireworks, stars and Stripes Nail: I love that how my favorite patterns like the stars , stripes, polka dots, fireworks and sequins are mixed to give a sparkling look. source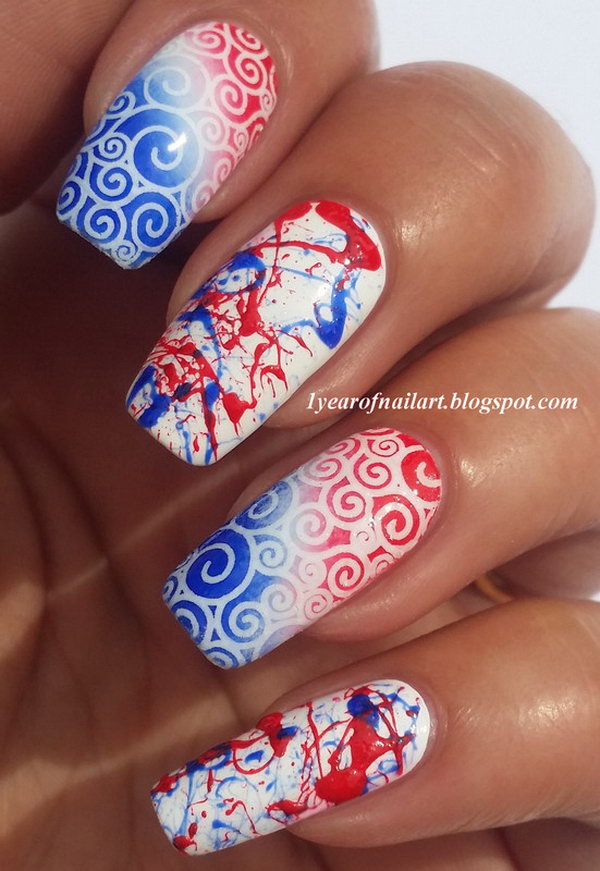 ">