60 Simple & Cute Things Or Gifts You Can DIY For A Baby
A homemade baby gift is a wonderful way to show off your creativity and love for your baby. You don't have to spend a lot of money on these DIY gifts or projects. With basic craft supplies and a little imagination you can make a variety of gifts. Here are lots of simple & cute things or gifts you can DIY for your babies. From DIY crunchy jellyfish or fabric beach balls to DIY Velcro sticks or no-sew baby barefoot sandals, these DIY gifts for kids are interesting, creative and practical.
Adorable Baby Apron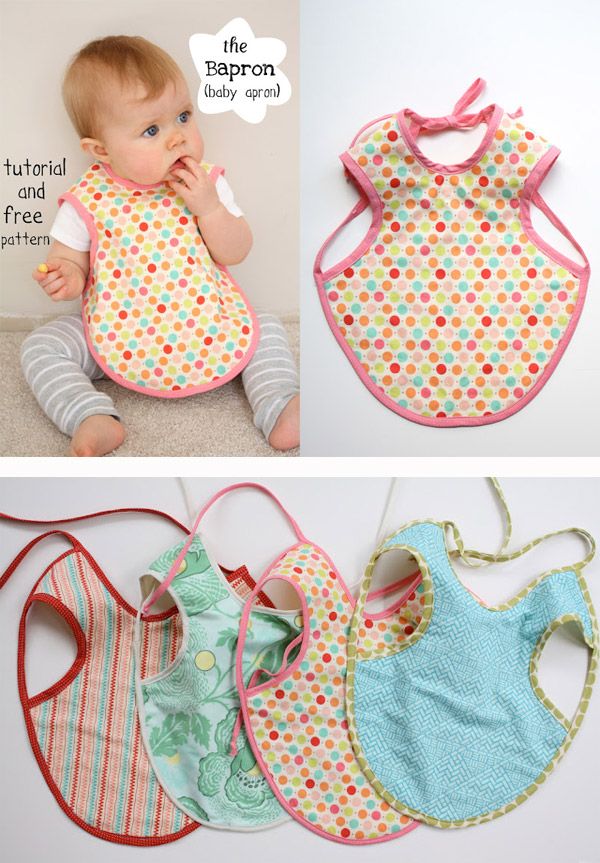 DIY Child's Swing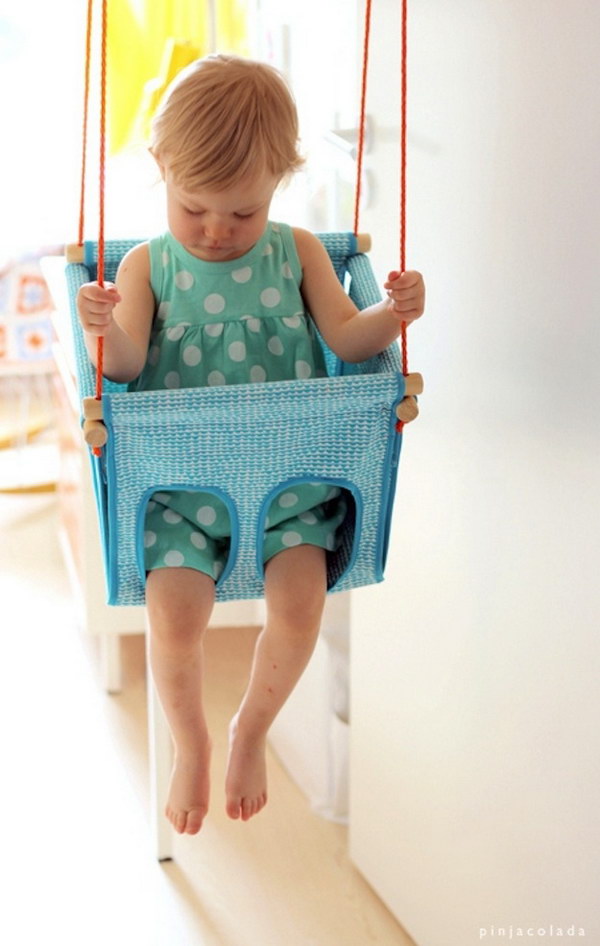 DIY Seatbelt Pillow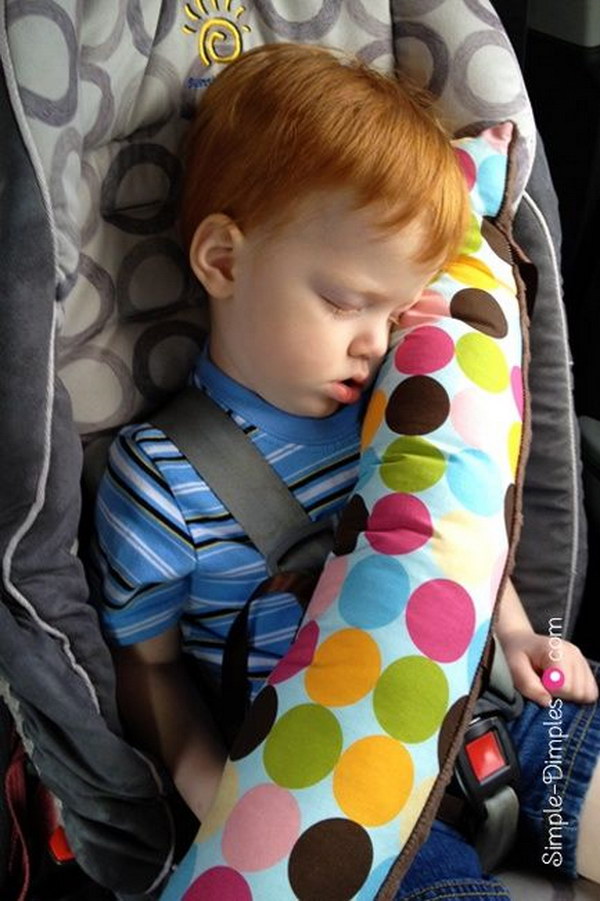 For those moms who are getting enough of seeing their babies hurt thier little necks on car trips. This is a must make project! Get the tutorial via freshpaintabq.
DIY Cute Owl Mat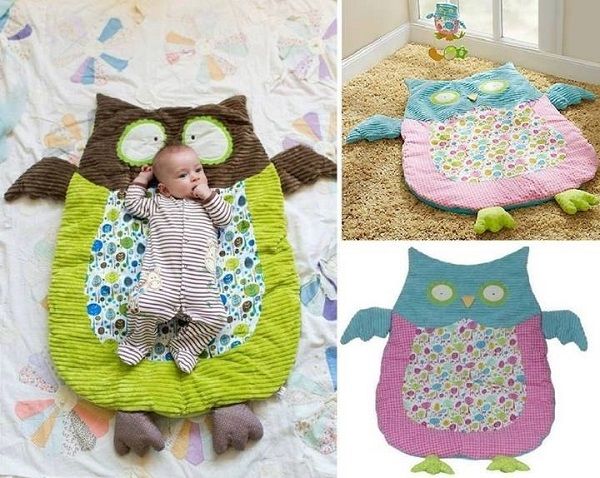 DIY Kid's Pillow Bed

Simple Nap Mat Kindermat Cover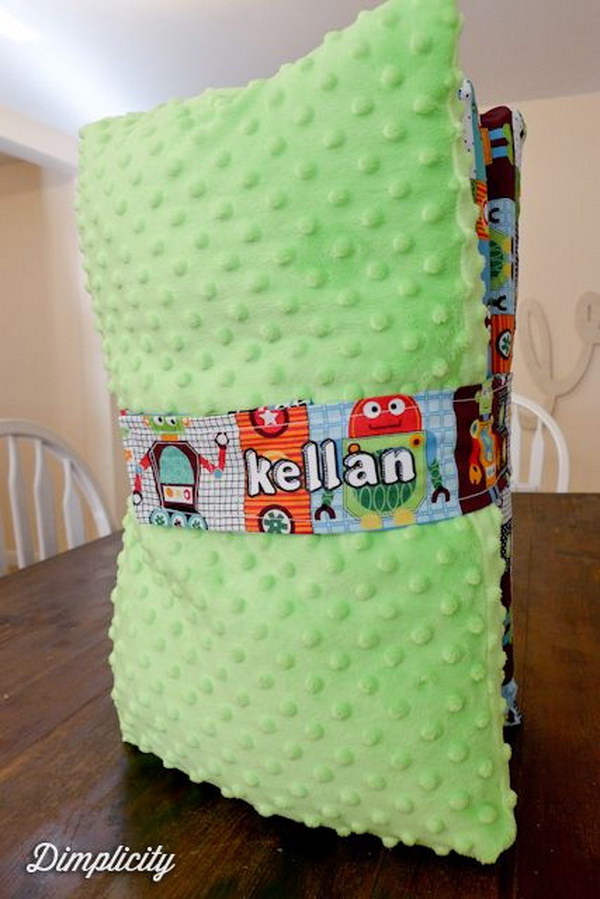 Toddler Busy Bag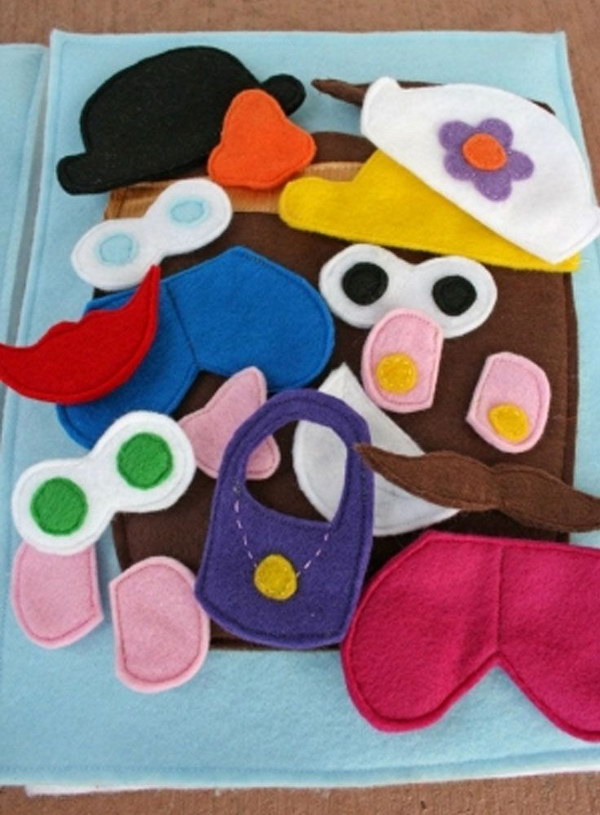 DIY Crunchy Jellyfish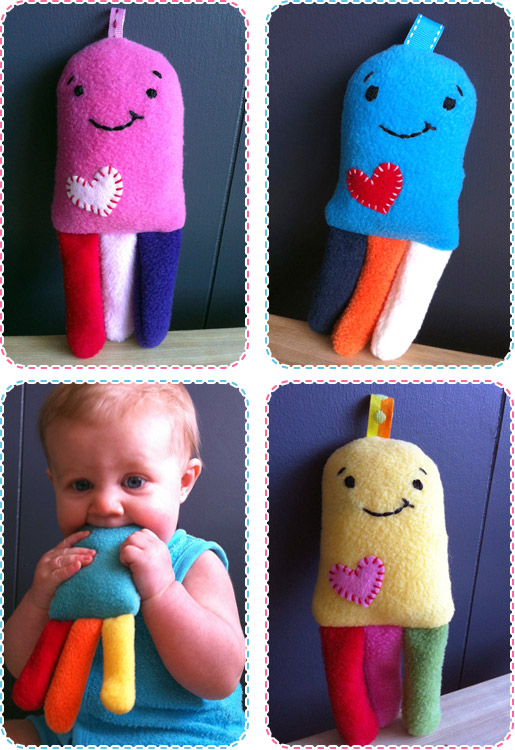 DIY Sheep Blankie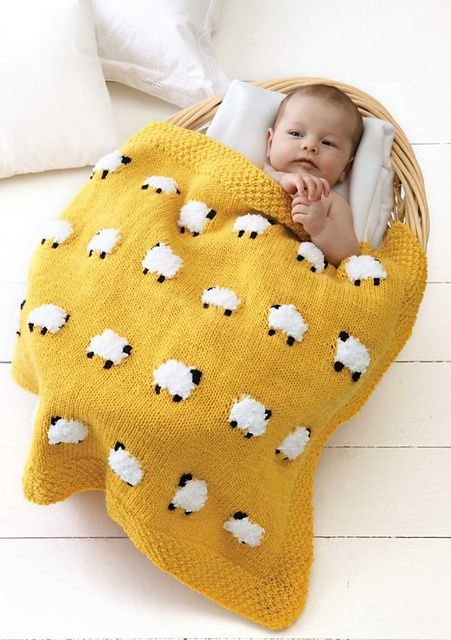 DIY Loch Ness Monster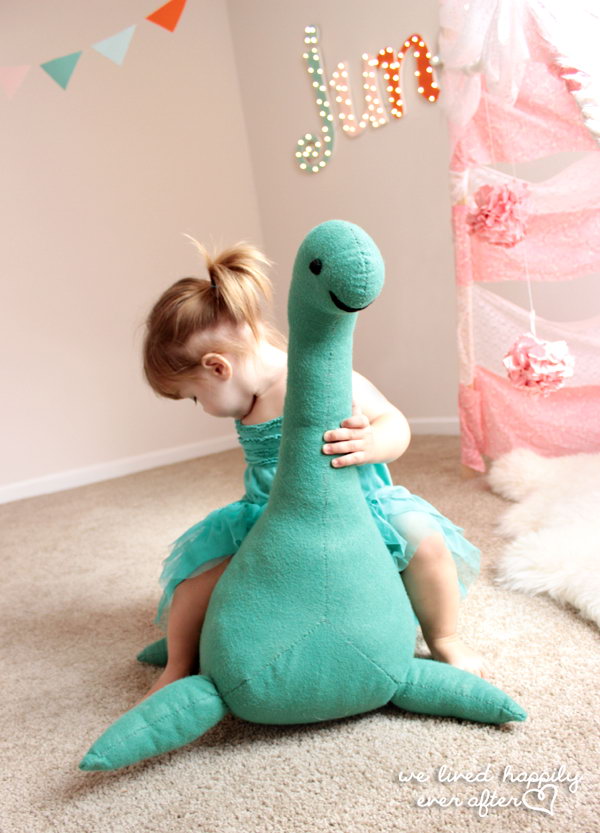 The loch ness monster is a toddlers dream stuffed animal, big and perfect for riding. Get the free pattern via welivedhappilyeverafter.
Mommy and Me Matching Infinity Scarves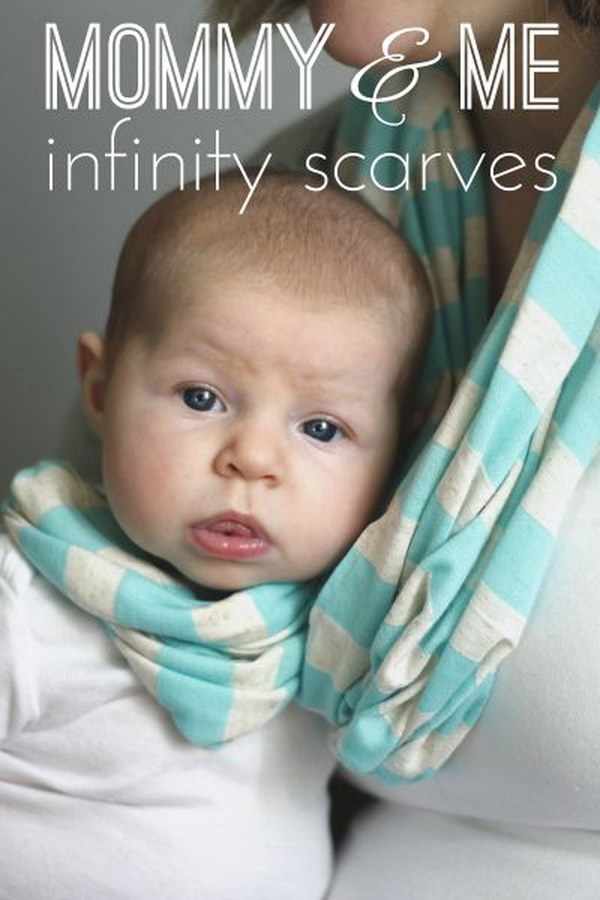 Every mom needs matching mommy and me infinity scarves. Match your trendy toddler with style and grace with these easy to make scarves. Get the tutorial via burlapandbabies.
DIY Beaded Mobile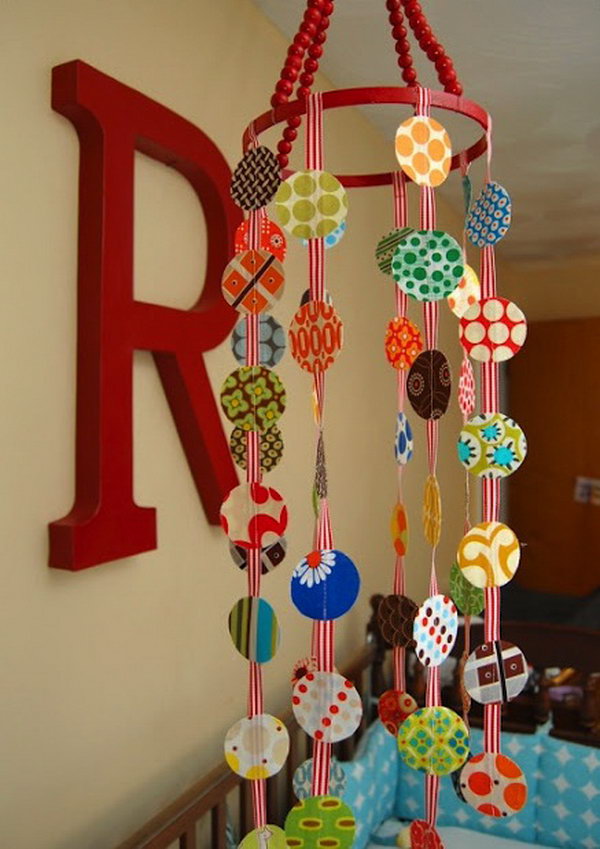 Easy and Soft Sew Burp Rag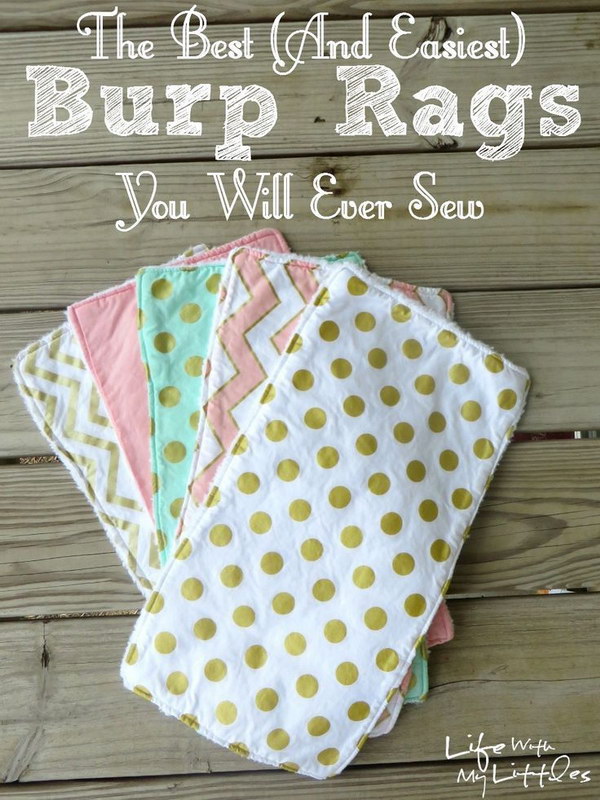 Get the tutorial via lifewithmylittles.
Sew Cute Taggy Turtle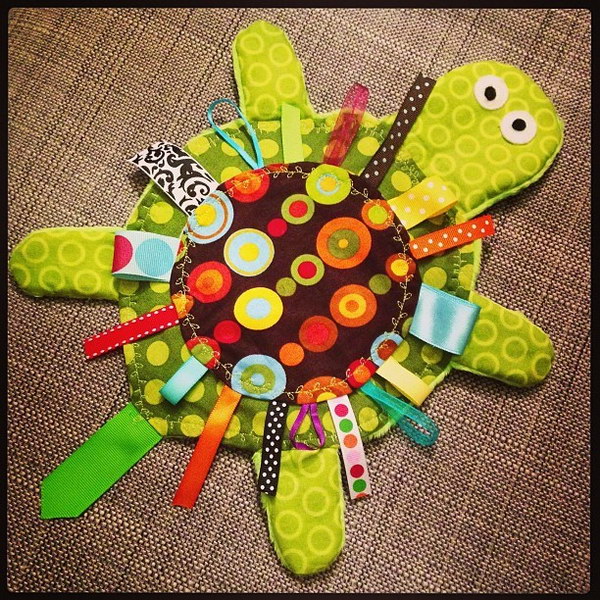 Printed Arrow Onesie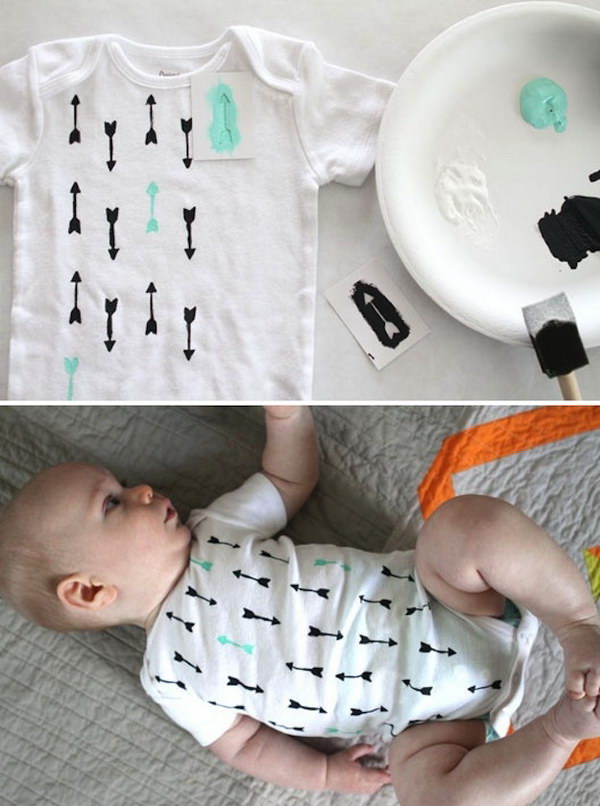 Look at this cute arrow onesie. This arrow design was printed using thick card stock as stencil. And your little baby is sure to look cute in this one. Get the tutorial via fortheloveof.
Easy Dinosaur Baby Onesie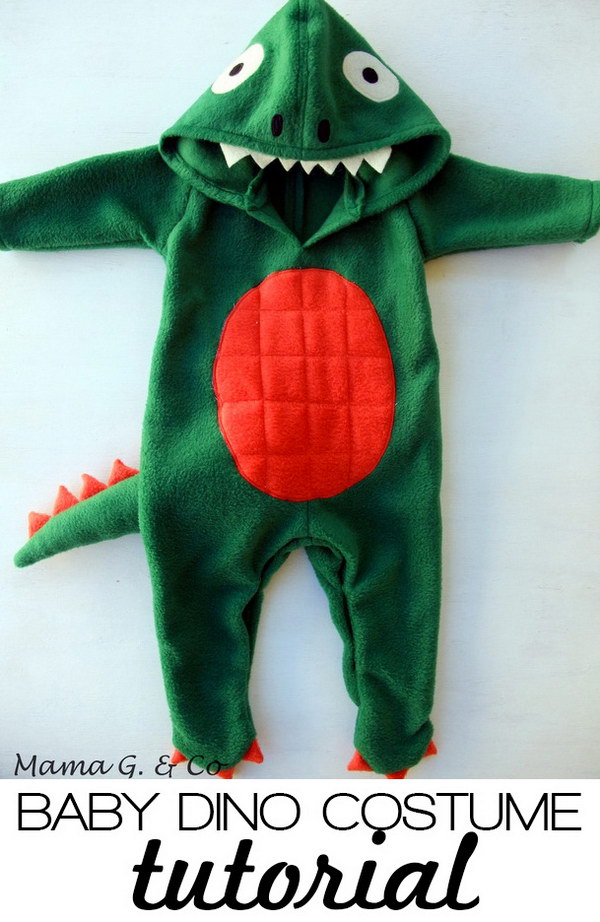 Kids are always fascinated by dinosaurs. And the little dinosaur lovers need the gear they are going to roar about. Just like this easy dinosaur baby onesie! Follow the tutorial on how to make yours via andreasnotebook.
DIY Stackable Fabric Rings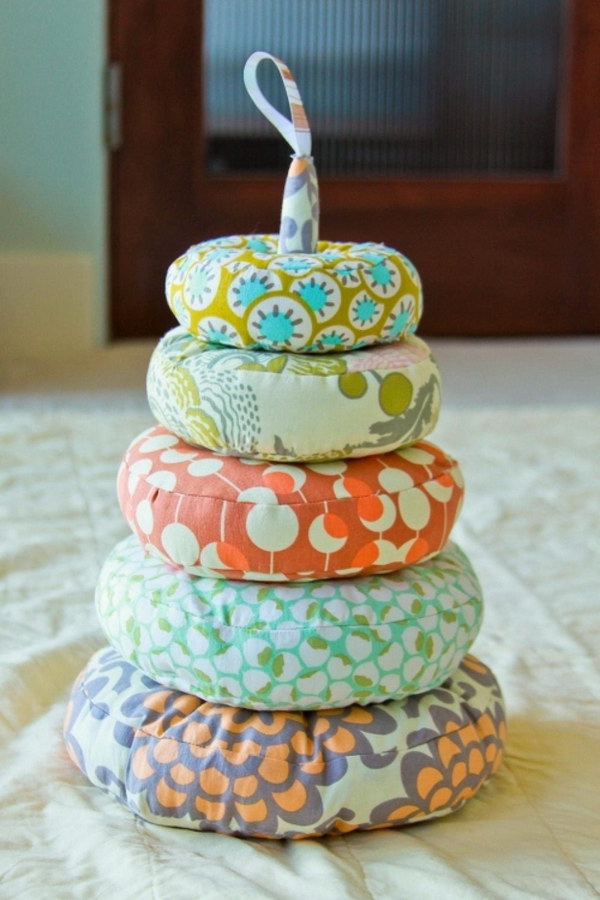 DIY Gold Tip Baby Mary Janes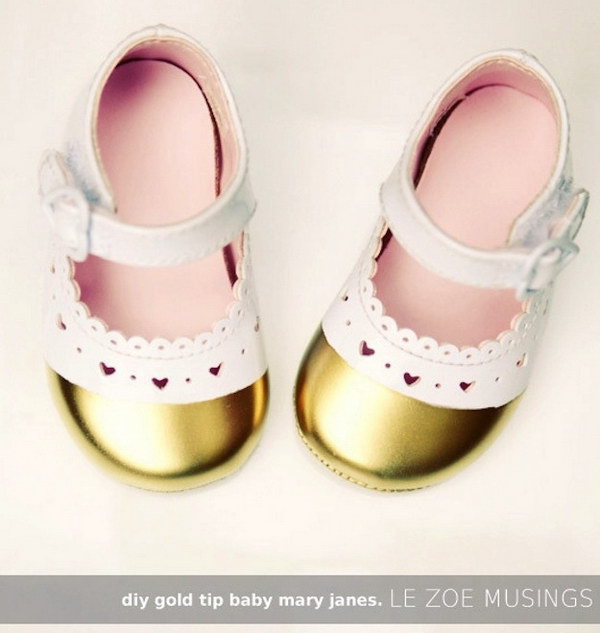 Easy Teddy Bear Hat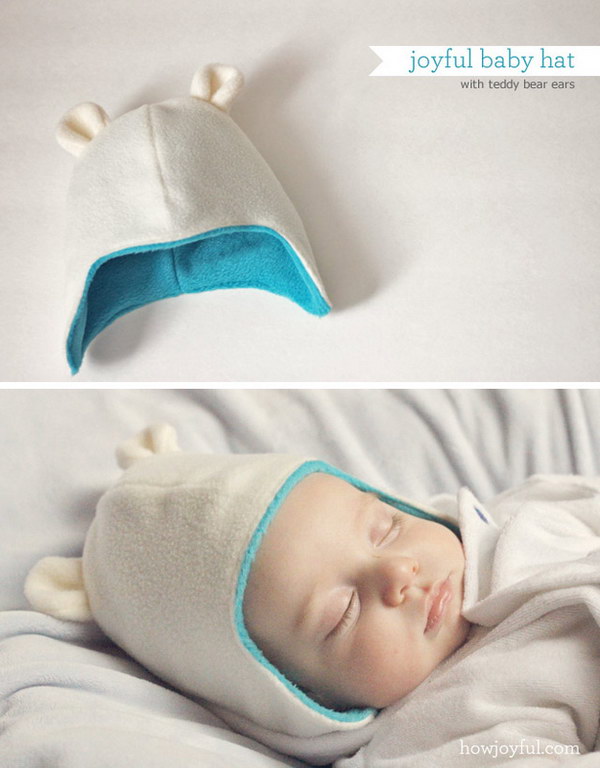 Fabric Beach Balls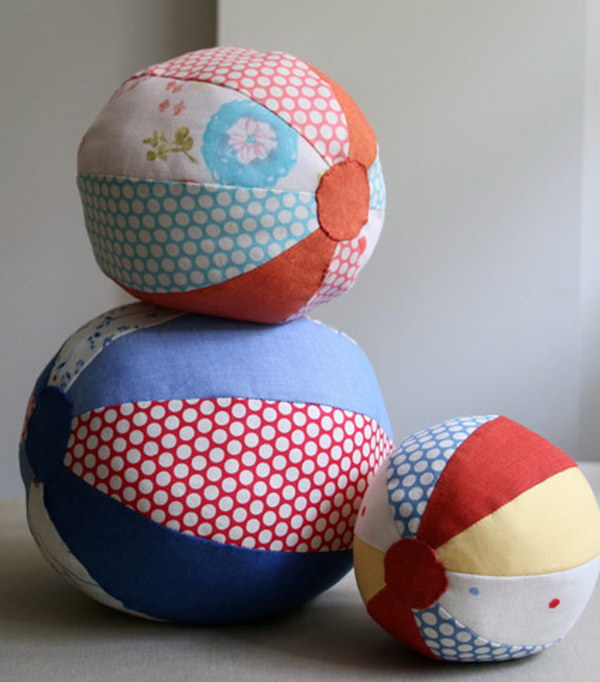 Whale Softie from an Old Pair of Jeans
Carseat Canopy Tutorial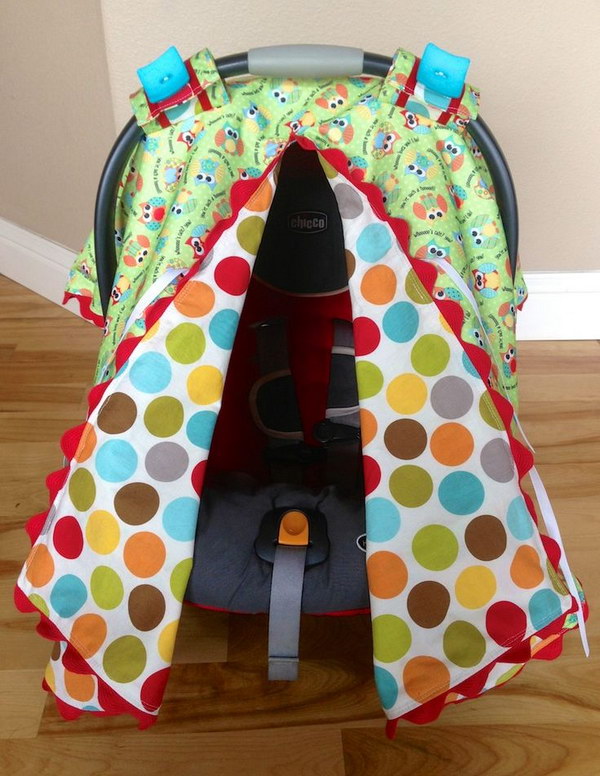 Baby Dinosaur Soft Toy Pattern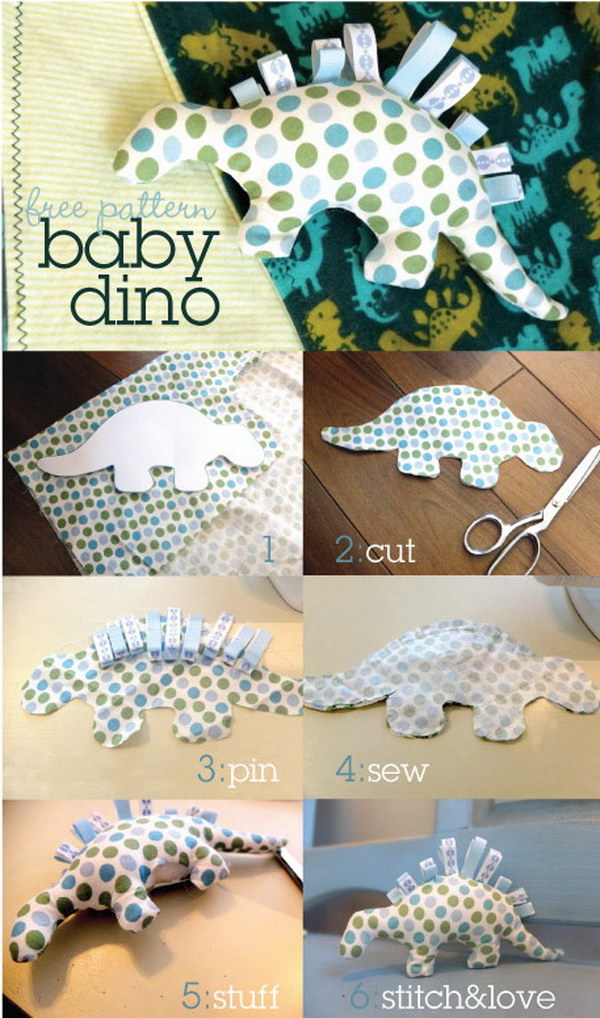 Easy and Inexpensive Wooden Growth Chart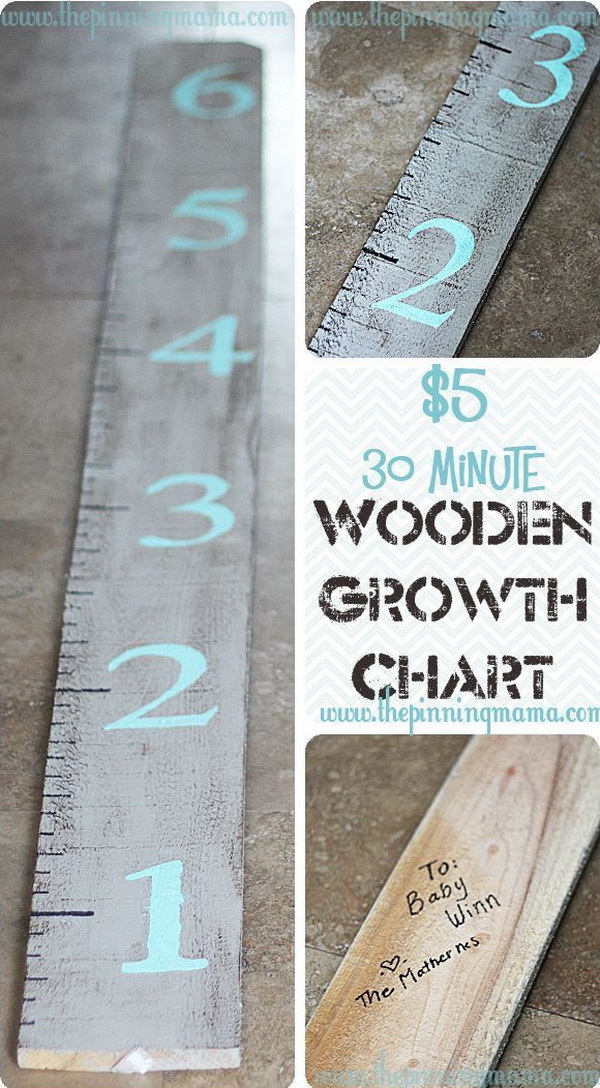 DIY Magnetic Felt ABC'S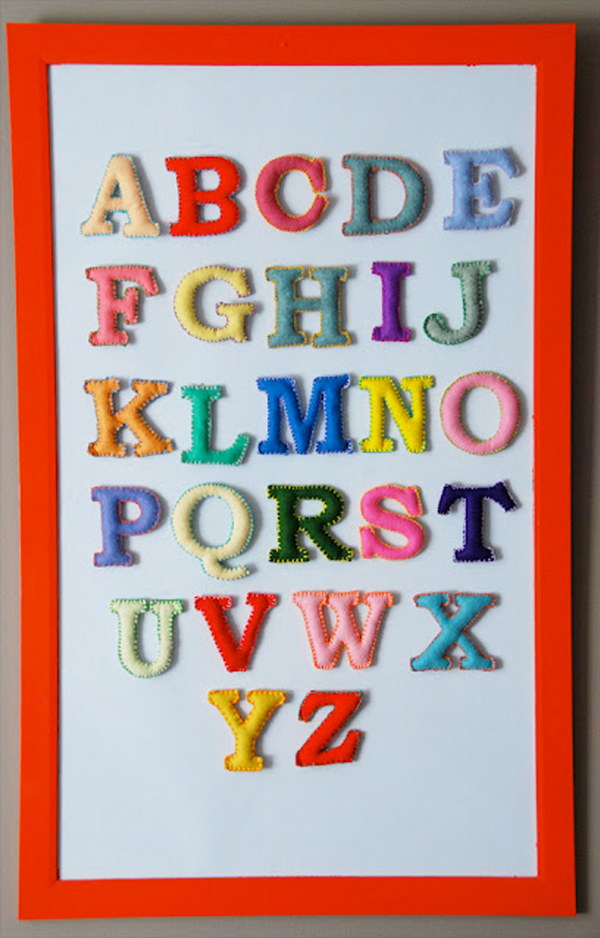 Felt Travel Tic-Tac-Toe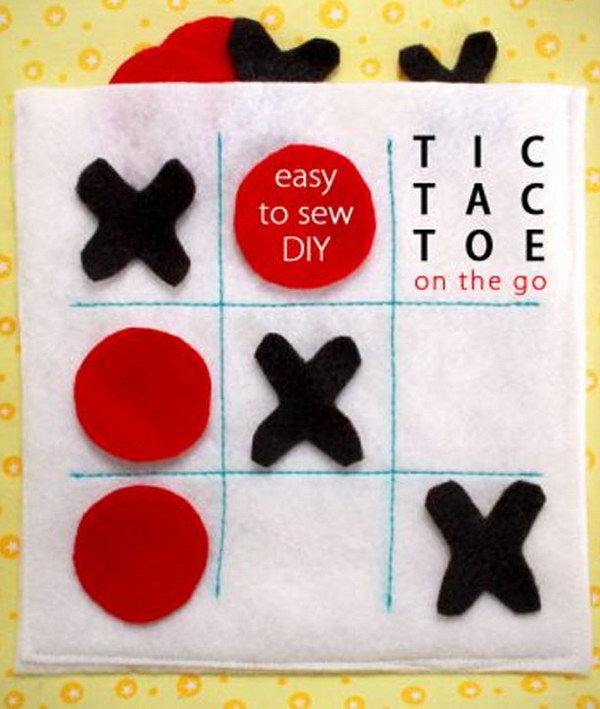 Tic tac toe is an fun travel game that can keep children and adults alike occupied during the hours of a road trip. Make this felt travel tic-tac-toe for perfect gifts for the kids to take where ever they go. Get the tutorial via spoonful.
DIY Velcro Sticks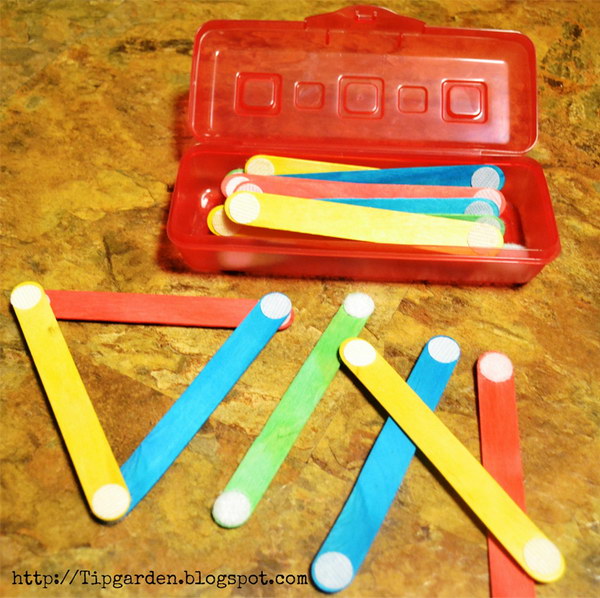 DIY Dragon Slippers
Car Roll-up Caddy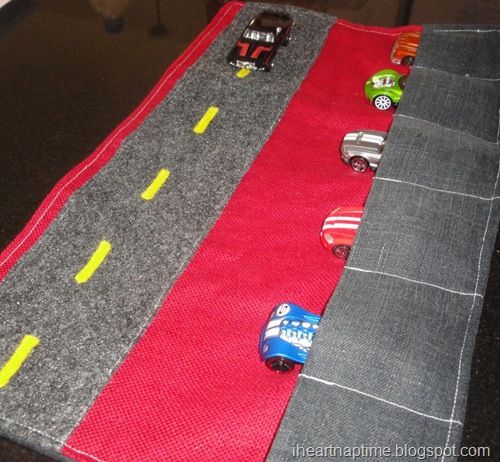 Make a cute car roll-up caddy that can be fold right up and fit in the diaper bag with scrap fabric and an old pair of jeans! Get the tutorial via iheartnaptime.
Baby's Felt Quiet Book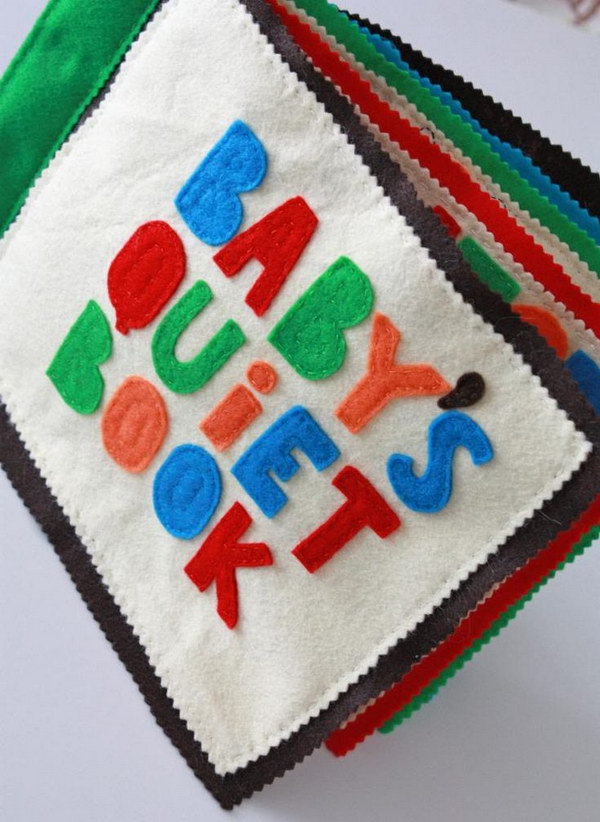 Mini Lounger Tutorial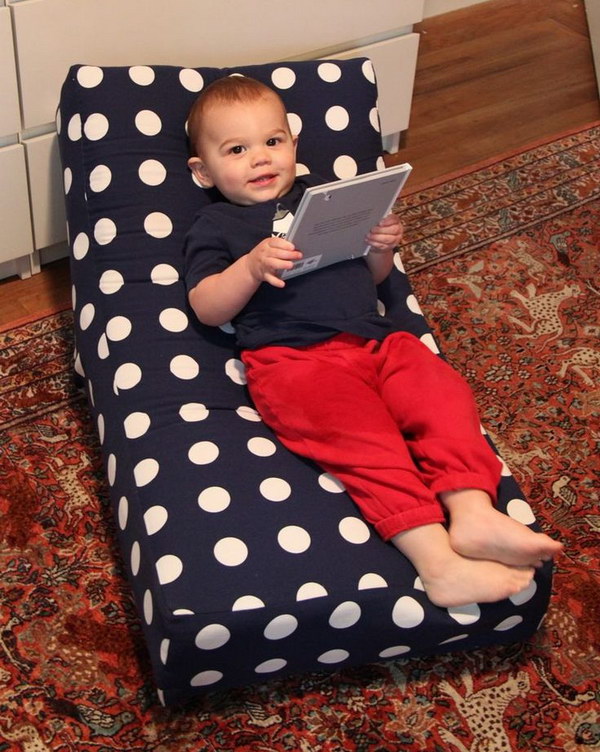 DIY Toddler Seating Pouf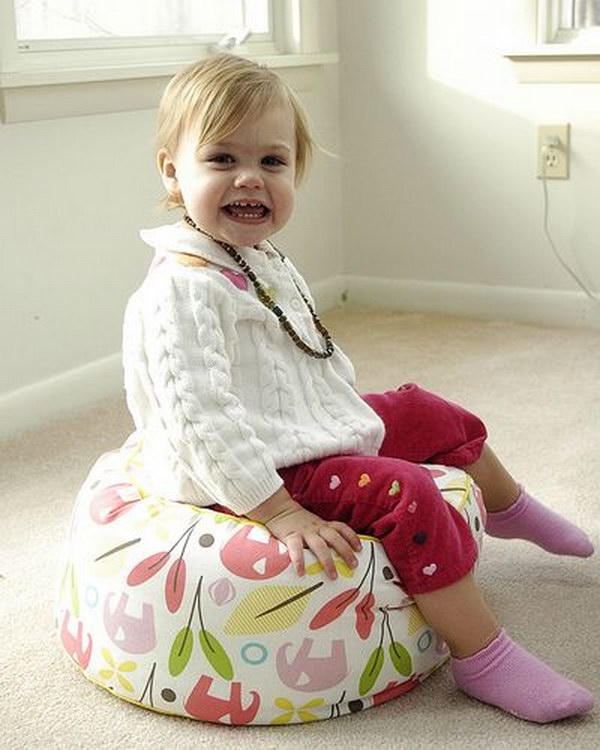 DIY PVC Pipe Toddler Chairs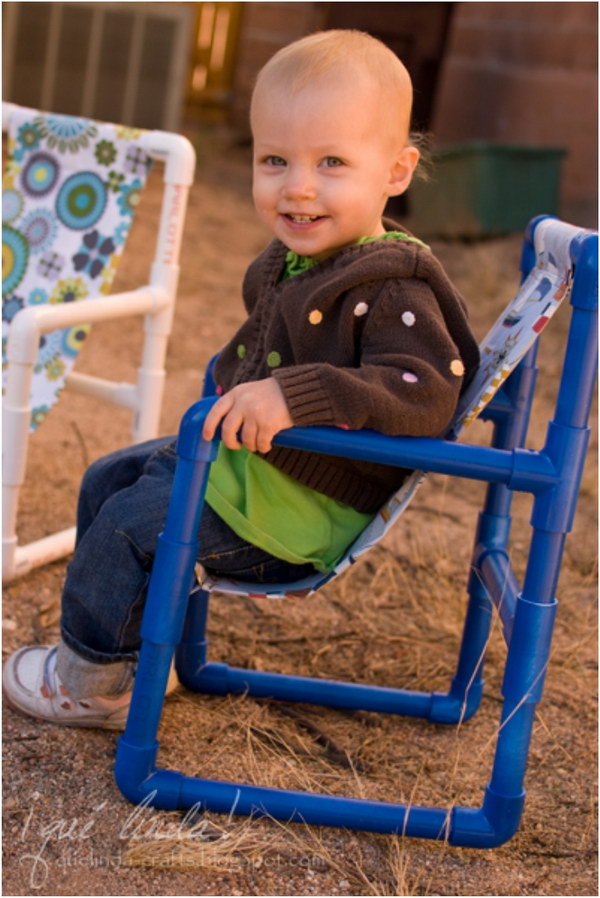 DIY Pom Pom Rug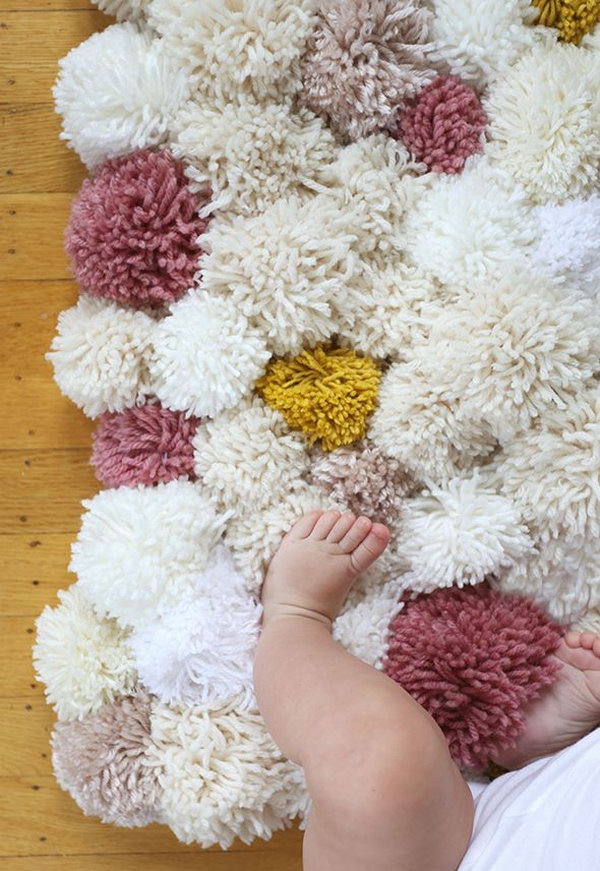 I can't believe how easy it is to make this cute pom pom rug. It looks great in the baby girl's room. And she'll in love with it when sinking her little feet into this soft, cozy and easy DIY pom pom rug! Tutorial via sayyes.
Knit Colorblock Bias Baby Blanket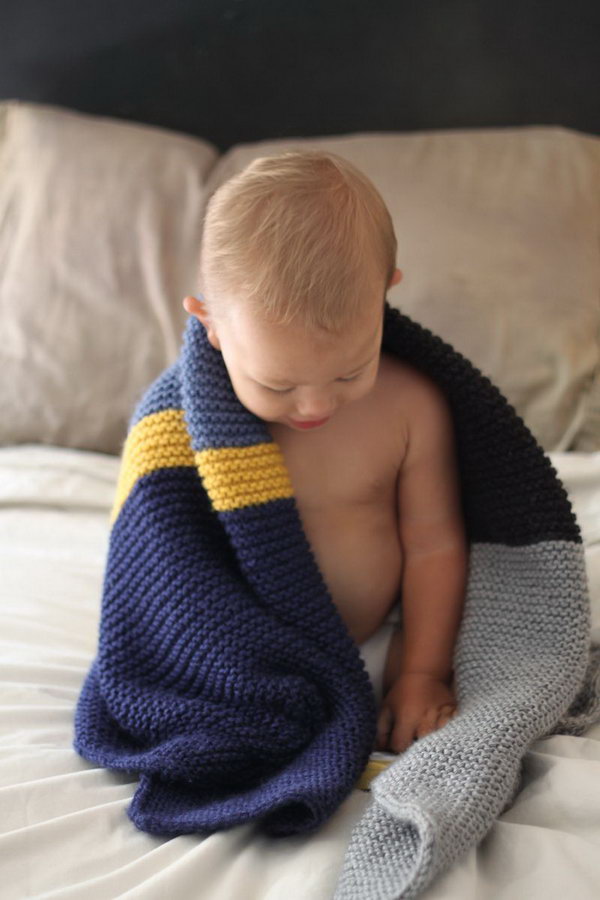 Crochet Fuzzy Baby Bunny Outfit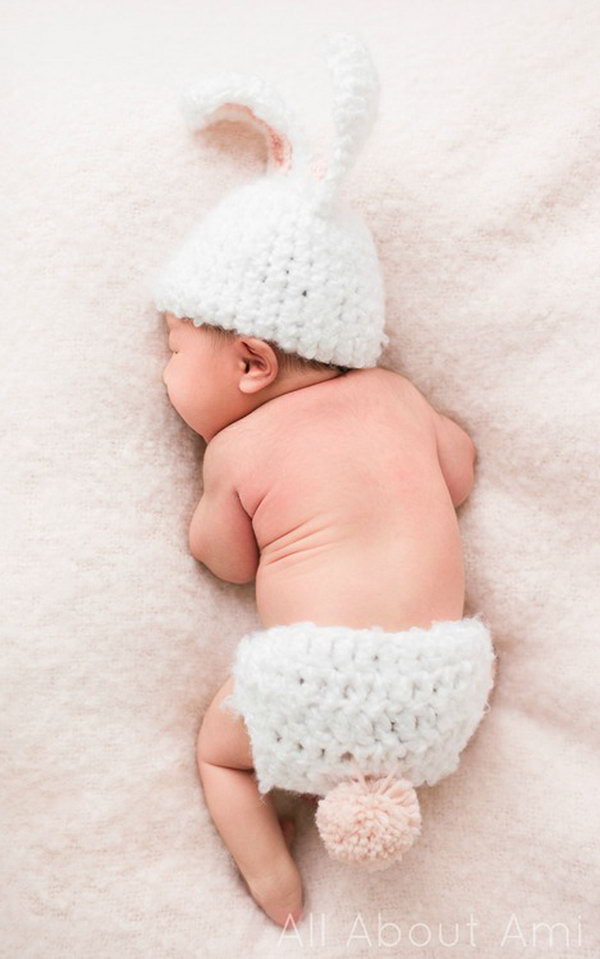 How cute the baby looks in this crochet fuzzy baby bunny outfit! And it's easy to do. Head over to the full tutorial via allaboutami.
DIY Yarn Wrapped Letters

DIY Yarn Octopus

DIY Bow Tie Drool Bibs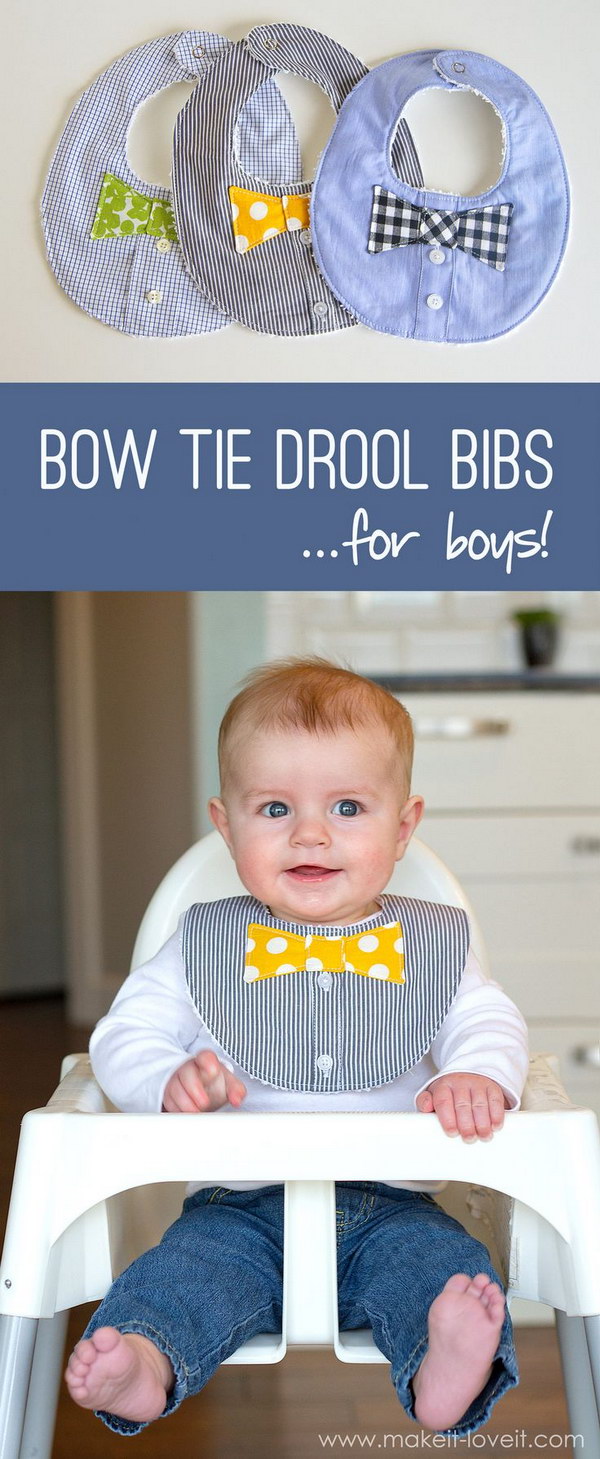 No-Sew Felt Hairbow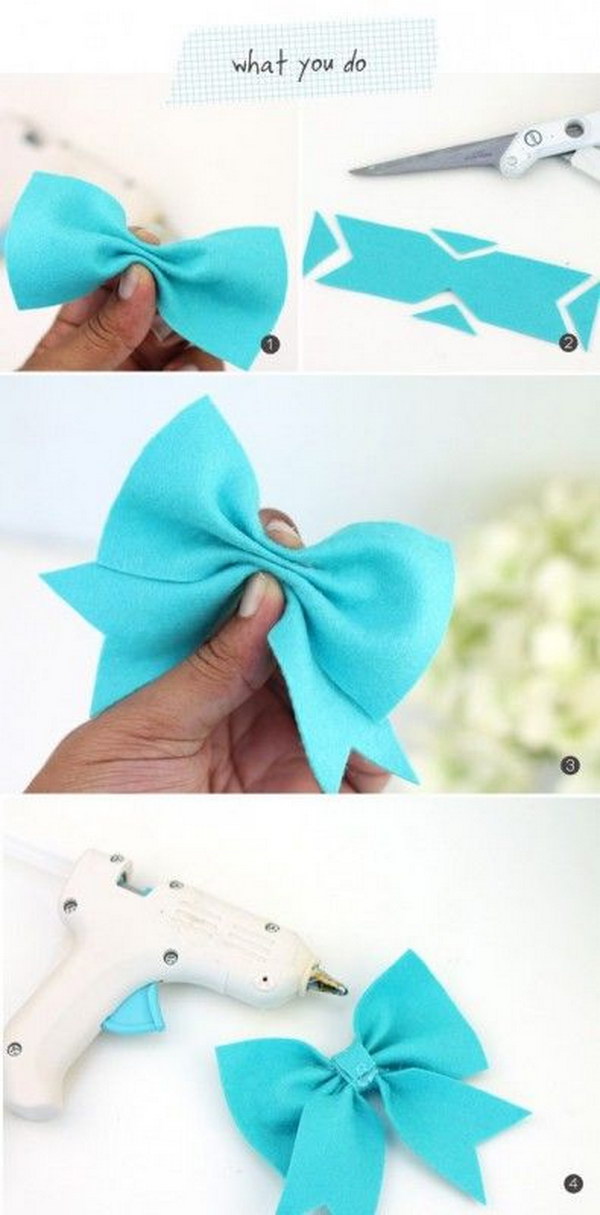 No-Sew Toddler Poncho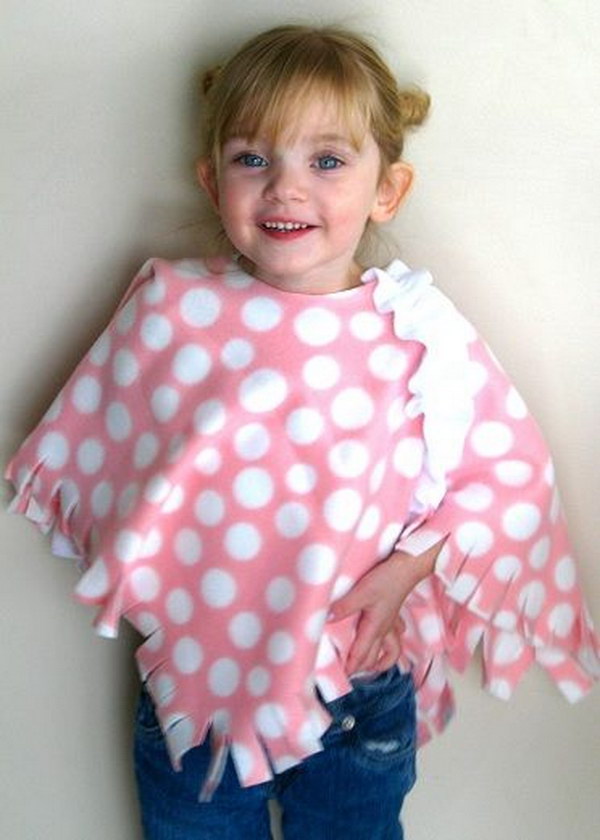 DIY No-Sew Floor Pillow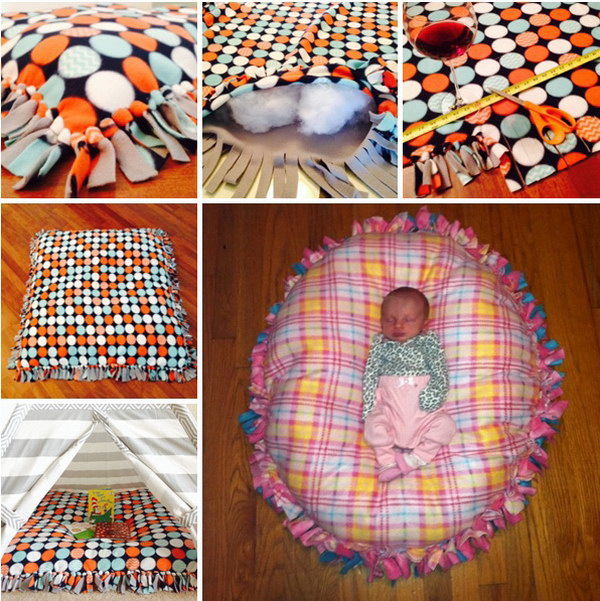 Easy No-Sew Ball Pillows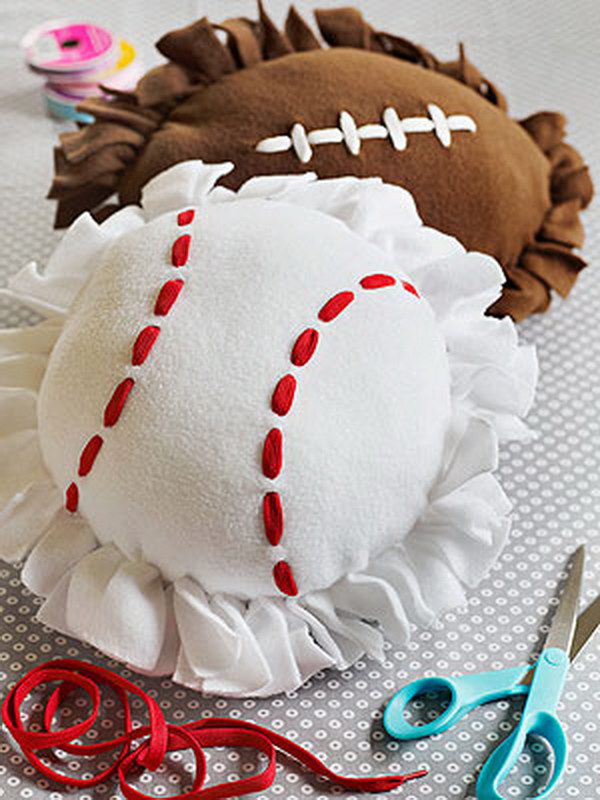 No-Sew Infant Sling Carrier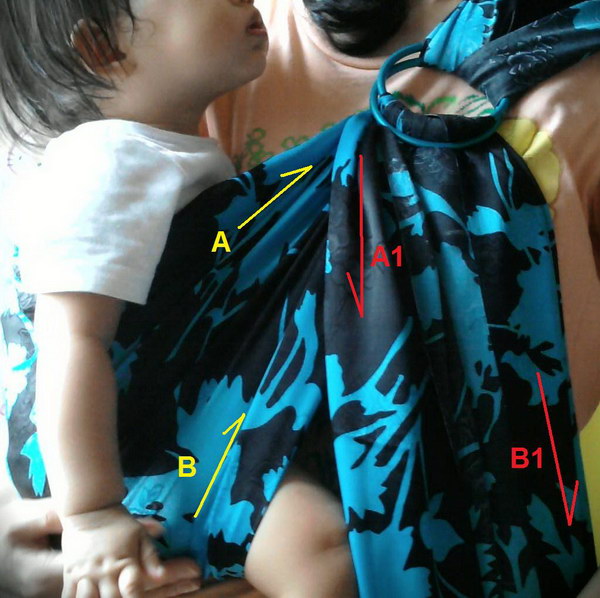 No-Sew Fabric Book Storage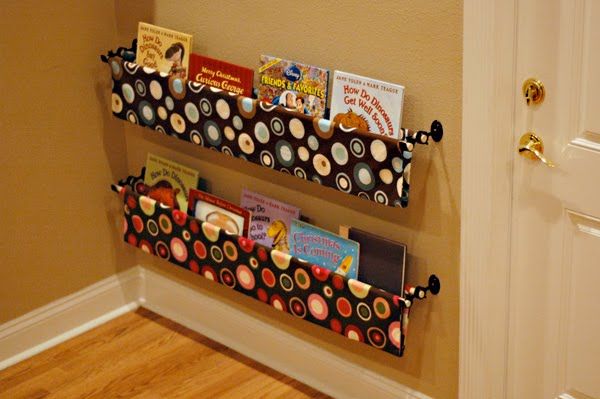 No-Sew Baby Barefoot Sandals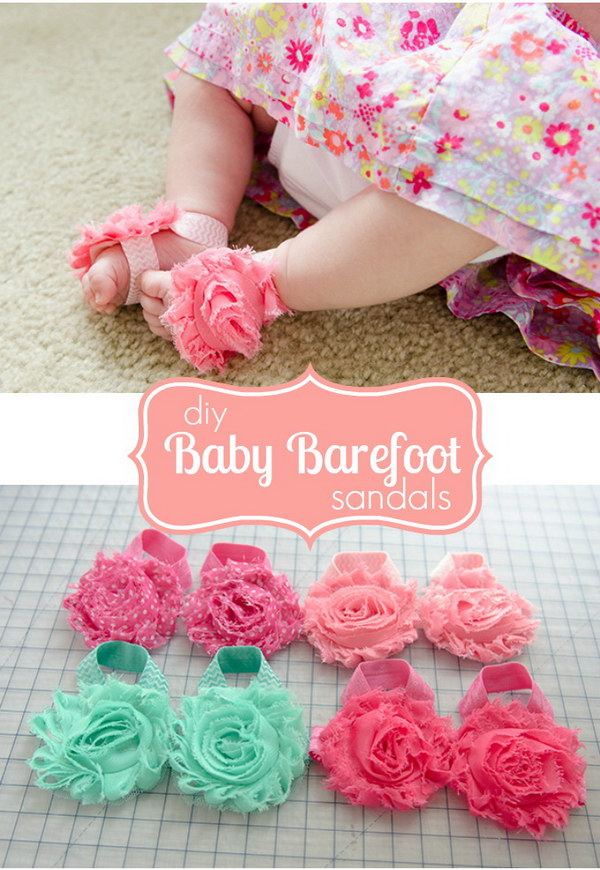 Adorable DIY Pajamas with Free Pattern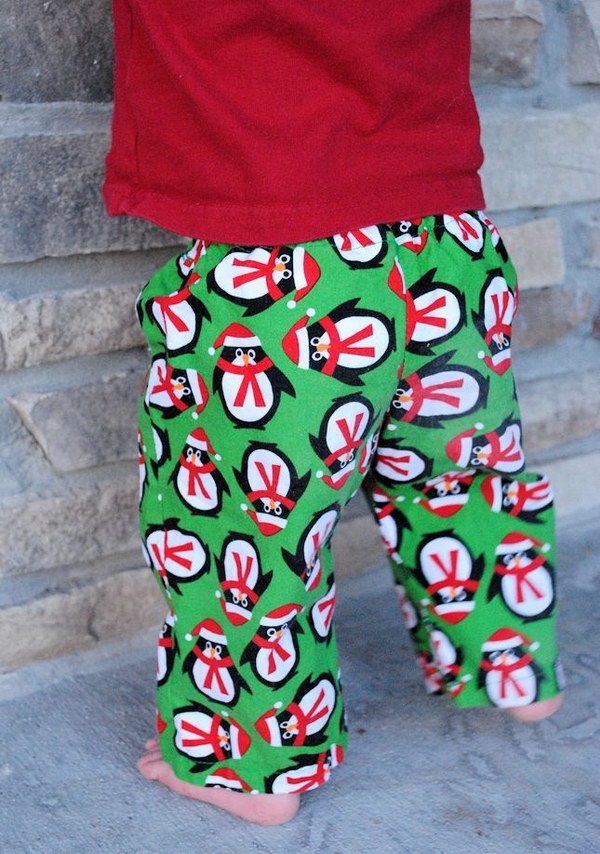 DIY Baby Wrap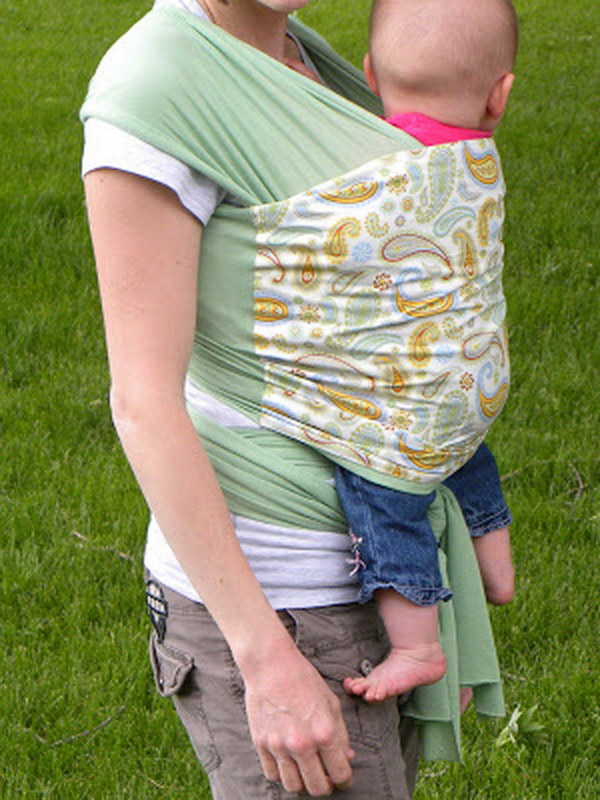 DIY Baby Hats made from Sweaters

DIY Baby Mittens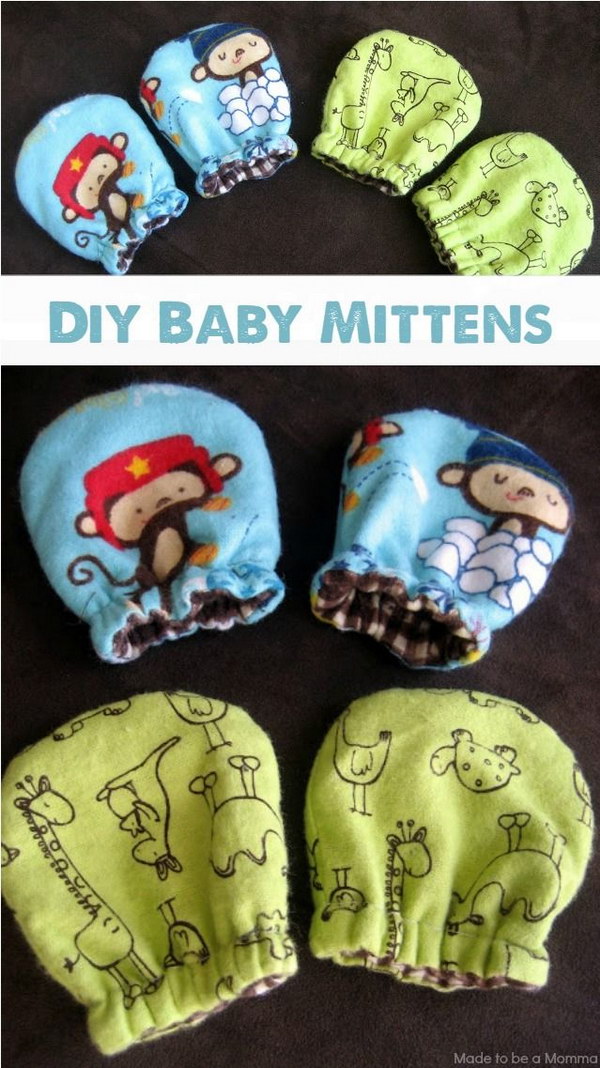 DIY Baby Leggings

DIY Swaddle Blanket Template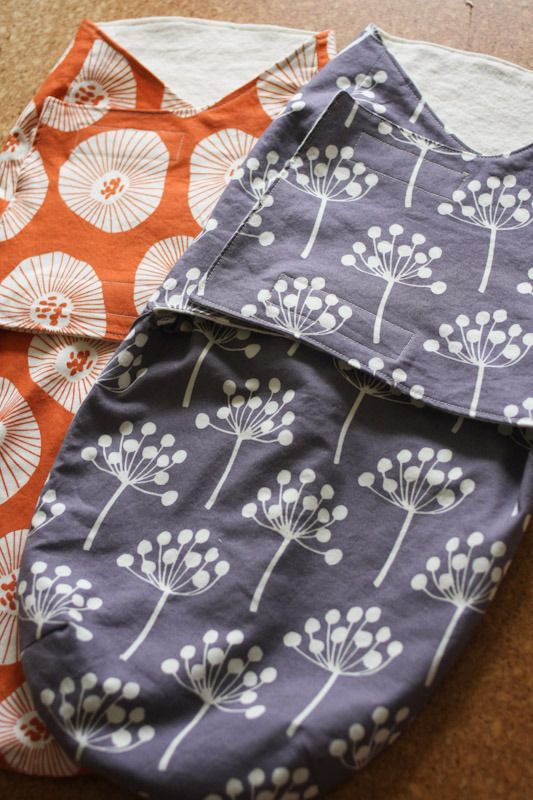 Baby Car Seat Blanket

DIY Baby Headband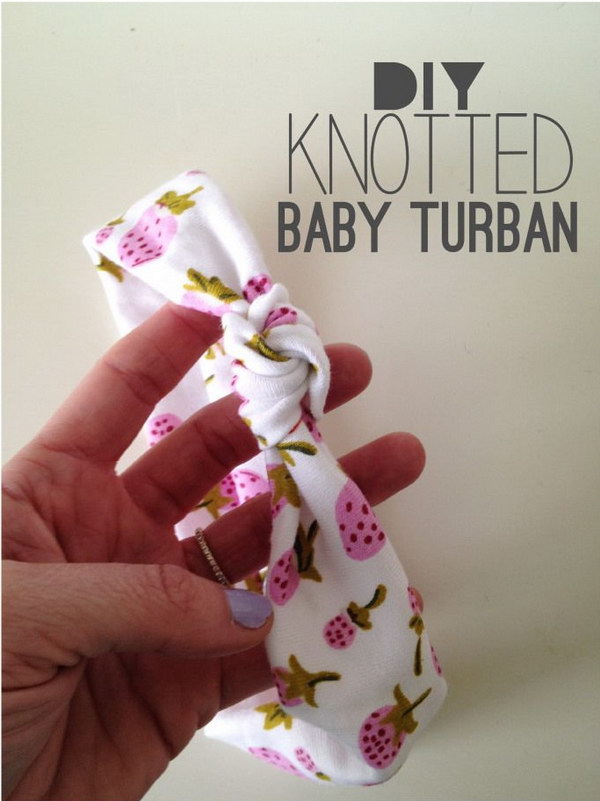 Sew Changing Pad Cover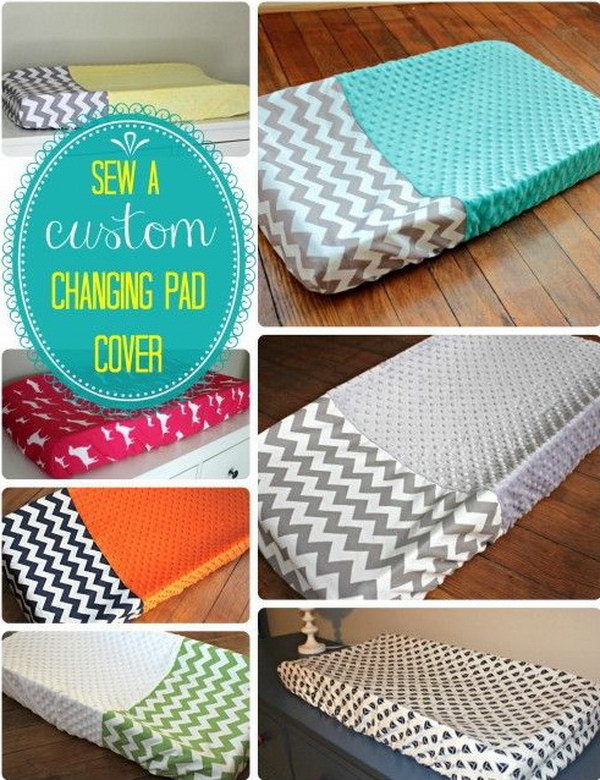 Make this custom made changing pad cover gift for a baby. It's super easy to make, and barely takes any time. Get the tutorial via viewfromthefridge.
DIY Crib Sheet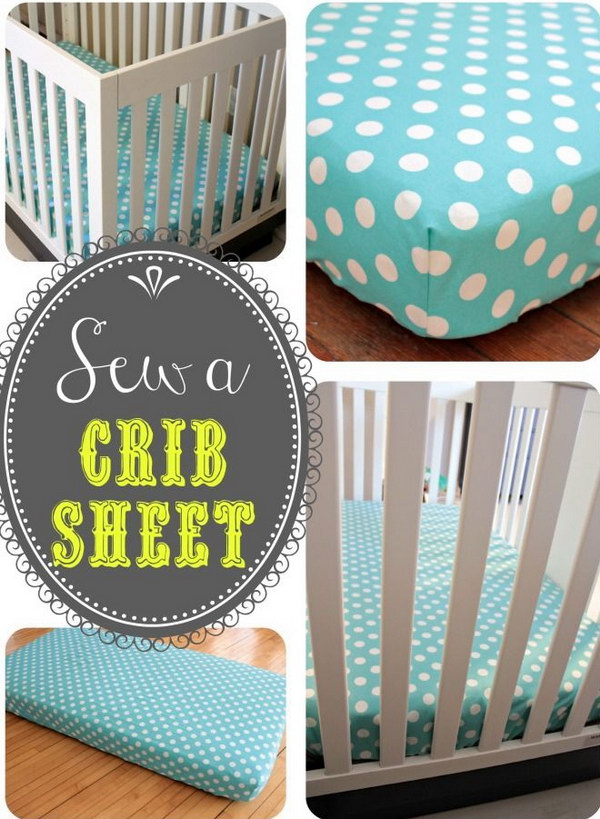 Sew a stylish crib sheet with the perfect fabric for the adorable babies in your life. Get the tutorial via viewfromthefridge.
Felt Tree with Felt Ornaments to Play with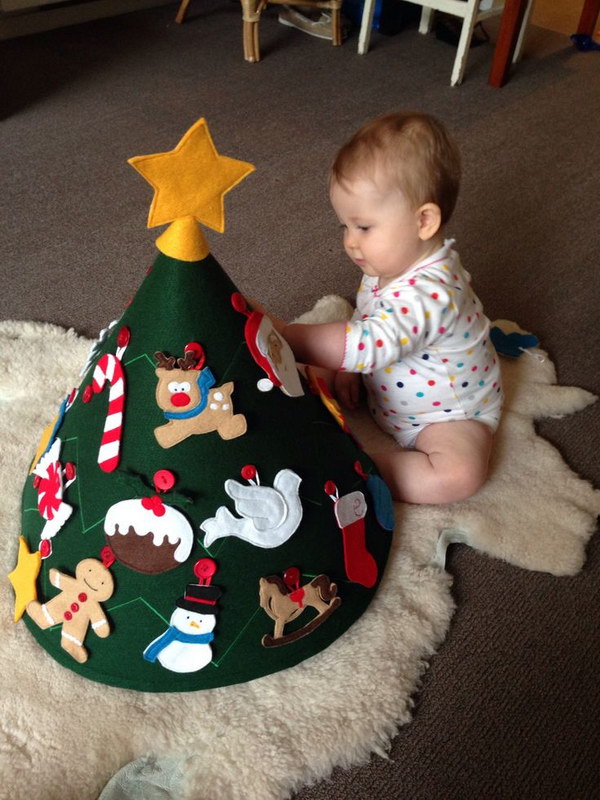 A felt tree for the girls to play with! Great idea that doesn't take up too much space! Get the tutorial via cheriebobbins.
Patchwork Baby Quilt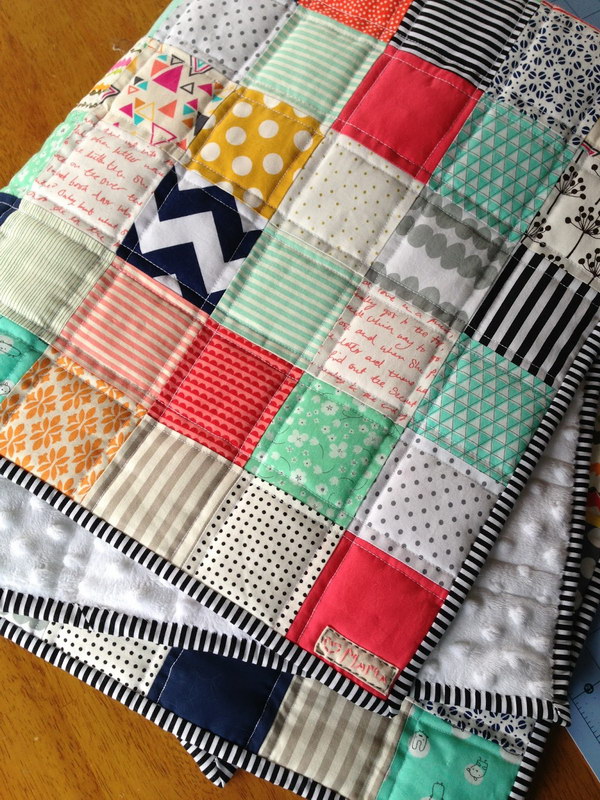 DIY Fabric Stair Gate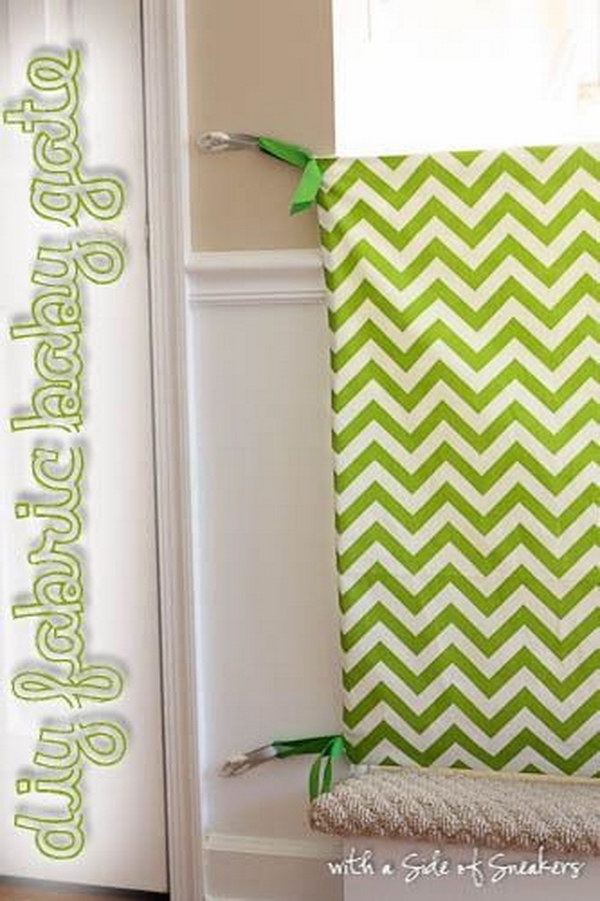 Easy DIY Mermaid Plush Dolls with Downloadable Pattern