15 Ways to Get Rid of Dark Circles Under Your Eyes
Dark circles also known as "racoon eyes" and are one of the most common skin problems amongst all age groups. Dark circles around the eyes are one of the most annoying things. They can make us look tired, aged and sick.
While numerous creams and gels available in the market could help you reduce the puffiness and dark patches under your eyes, there is always various natural, effective and inexpensive DIY methods to both prevent and cure these dreaded dark circles.
In this post we are sharing with lots of methods using natural ingredients and daily supplies, which will surely help you to effectively eliminate and remove dark circles and bags under the eyes. Give one a try and you'll see amazing results!
Use Cold Chamomile or Green Tea Bags to Reduce the Puffiness and under Eye Dark Circles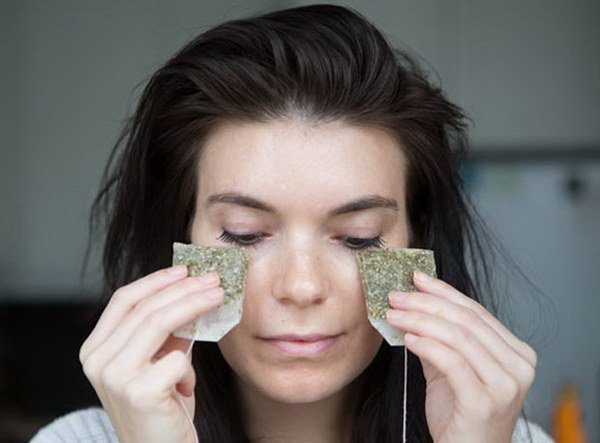 Chamomile or green tea helps in reducing this dilation, thereby reducing and curing dark circles. See the tutorial via
good house keeping
.
Reduce Dark Circles And Bags Under The Eyes with Baking Soda

Baking soda is a favorite beauty product among women. Here is an effective recipe with baking soda to help eliminate the annoying dark circles and bags under the eyes. Get the tutorial via
real beauty tips
. If you want products for reducing dark circles, this
best selling eye serum from Amazon
is recommend.
Cucumber Juice Dark Circles Remover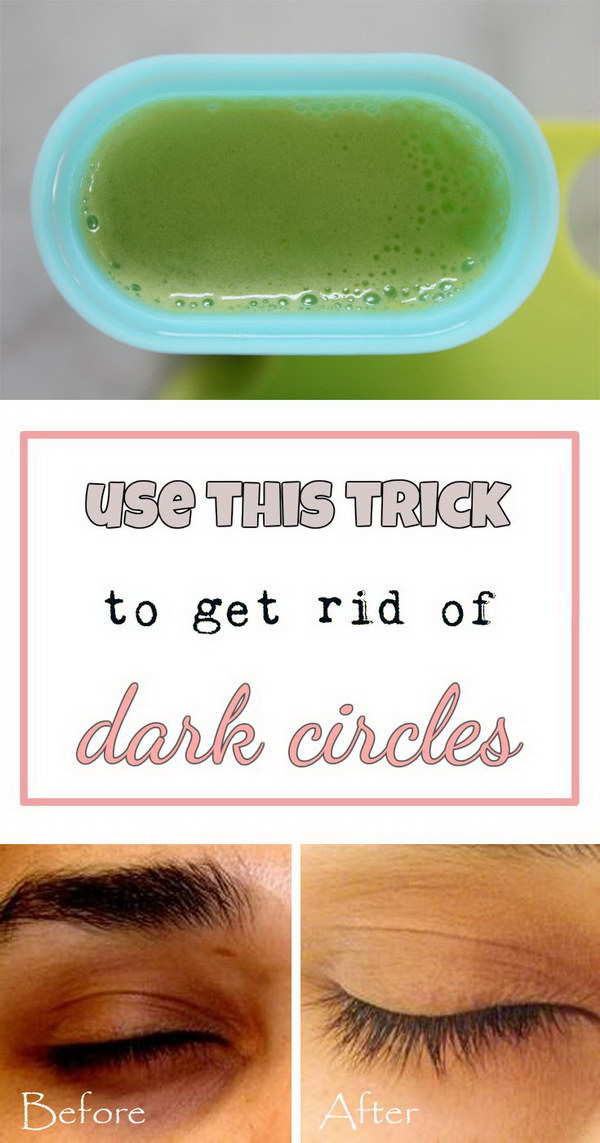 Cucumber is a widely known home remedy for dark circles. Dip cotton balls into the juice and apply it under the eyes. Do this daily and you'll see amazing results in just 2 weeks! See more instructions via
real beauty tips
.
All-In-One "Miracle" Eye Serum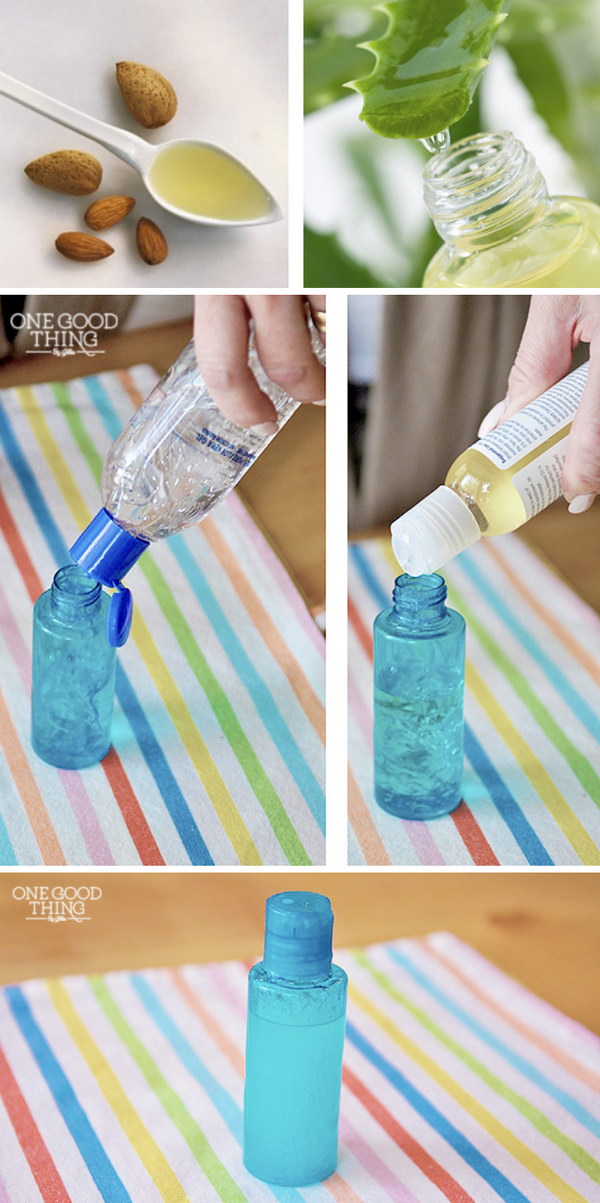 Apply a little amount of sweet almond oil on your dark circles and gently massage it into the skin. Leave it on overnight and wash it off the next morning. It works well to reduce your under eye circles and leave skin looking great, supple and soft as can be! See the tutorial via
one good thing by Jillee
.
Use Potato Slices to Diminish Dark Circles And Eye Bags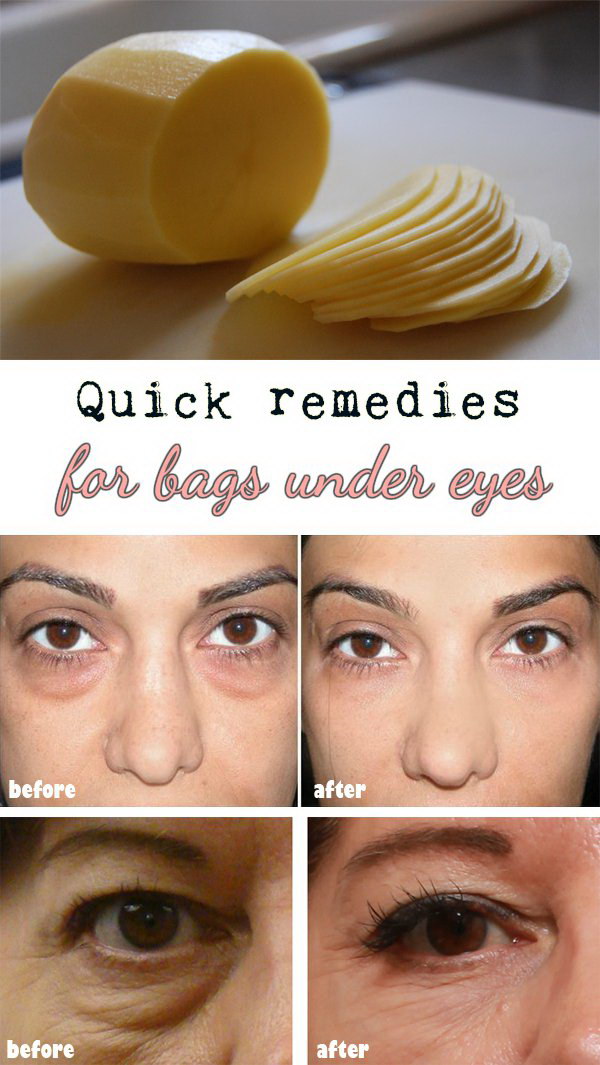 Apply two potato slices directly under the eyes or two cotton pads soaked in potato juice. Doing this twice a week and you will get surprised! The effects are miraculous. Via
we love beauty
.
Homemade Dark Circle Lightening Mask Using Turmeric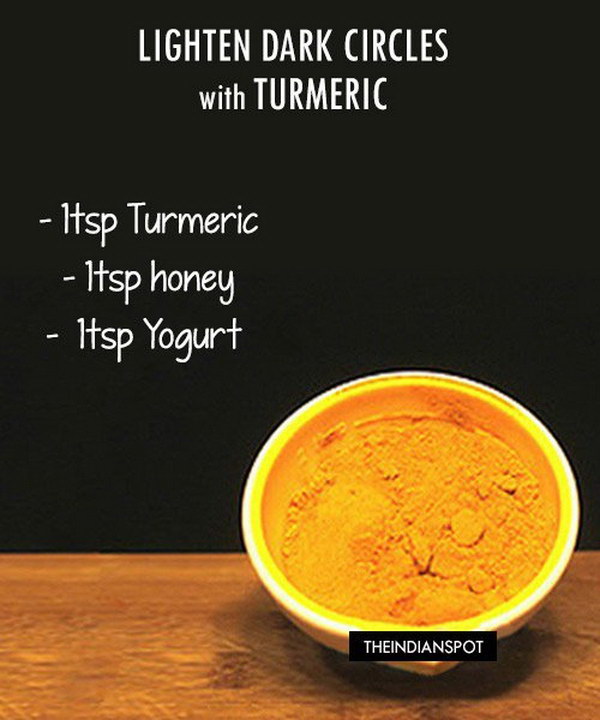 Turmeric can be used to lighten the skin around the eyes to reduce dark cicles as well as fine lines. See full tutorial via
the Indian spot
.
Quickly Eliminate Dark Circles And Bags Under The Eyes with Fresh Parsley and Yogurt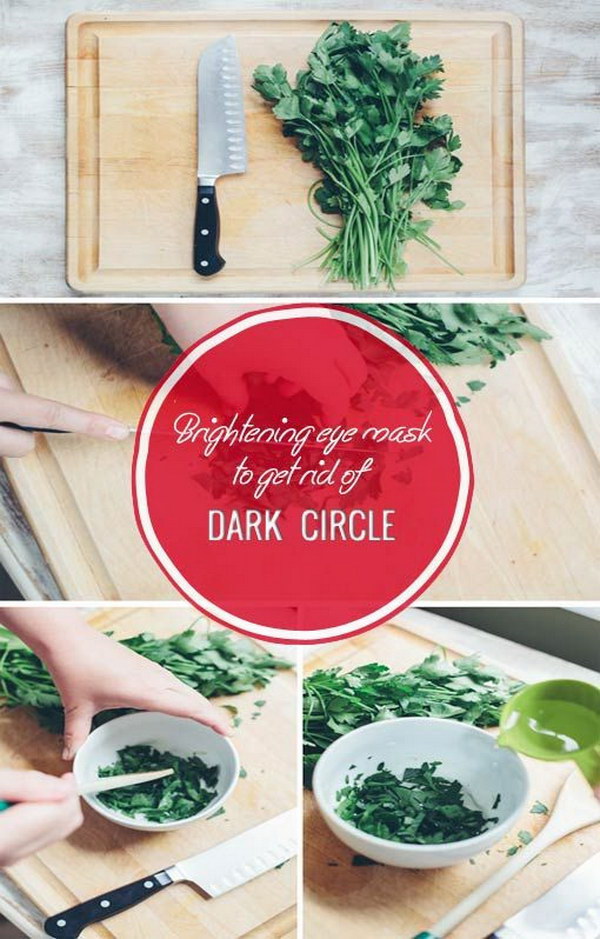 This DIY remedy is so easy to use and make great beauty aids! All the materials you need are a small handful of fresh parsley and 2 spoon of plain yogurt. See the tutroal via
beauty tips 4 her
.
Lightening Those Dark Circles with Rosewater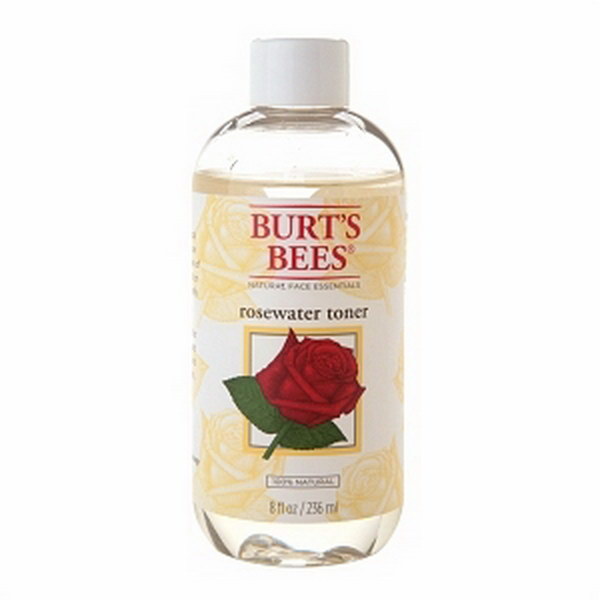 Soak a couple cotton balls with rosewater, and place them under your eye area for a few minutes. It can help soothe and diminish signs of darkness. Via huffing ton post.
Cucumber Slices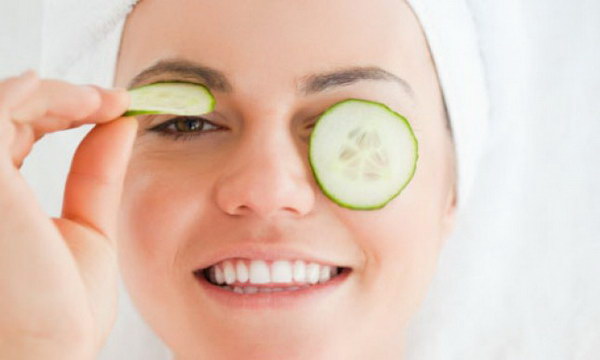 Cucumber slices can be used effectively against puffiness with its mild astringent properties. Simply cutting a fresh cucumber into a couple of slices, place them in the refrigerator for about 30 minutes and then placing them on your eyes for about 10 minutes before cleaning your face. Treat yourself with this easy eye treatment!
source
.
Homemade Peach and Yogurt Eye Treatment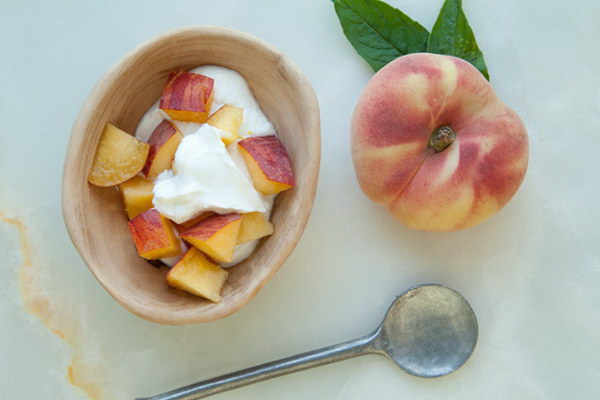 Peach and yogurt are not just for eating and dringking. Simply combine a mashed peach and plain yogurt, and apply the mixture to your under eye area. Leave for 10-15 minutes. This DIY is perfect for revitalizing tired eyes and lighten the skin under the eyes. See more details via
you beauty
.
Use a Frozen Spoon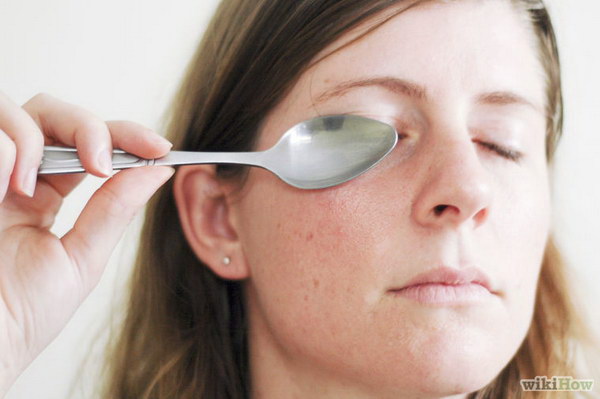 Place 2 spoons in the fridge for 30-45 minutes and then place them curved side down on your closed eyes for 10 minutes. This is more of a quick fix to temporarily reduce the dark circles under your eyes.Put 2 spoons in the fridge for 10-15 minutes. Take it out and cover your closed eyes with it. Hold it there until the spoon is warm again. Via
wikihow
.
Apply an Ice Cube Wrapped in Soft Cloth to Your Eyes Daily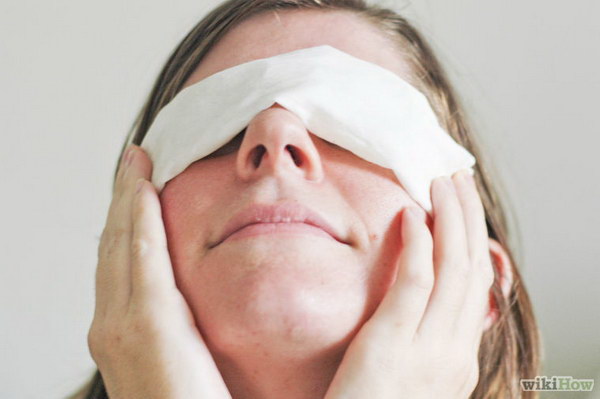 Cold Milk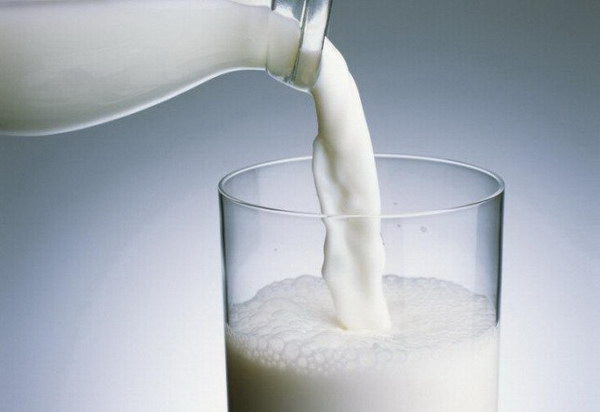 The acid in milk helps diminish fine lines and reduce the appearance of dark circles under your eyes. Via
one good thing by Jillee
.
Egg White Eye Remedy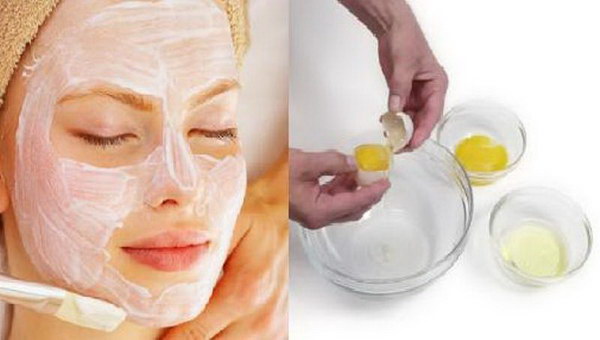 Egg is a wonderful natural ingredient that aids the skin to tighten and helps reduce the appearance of dark circles. Whisk two egg whites well until they are thick and stiff. Now use your finger or a small brush to rub the whites under your eyes. Via
tip spit
.
Homemade Fenugreek Seeds Eye Cream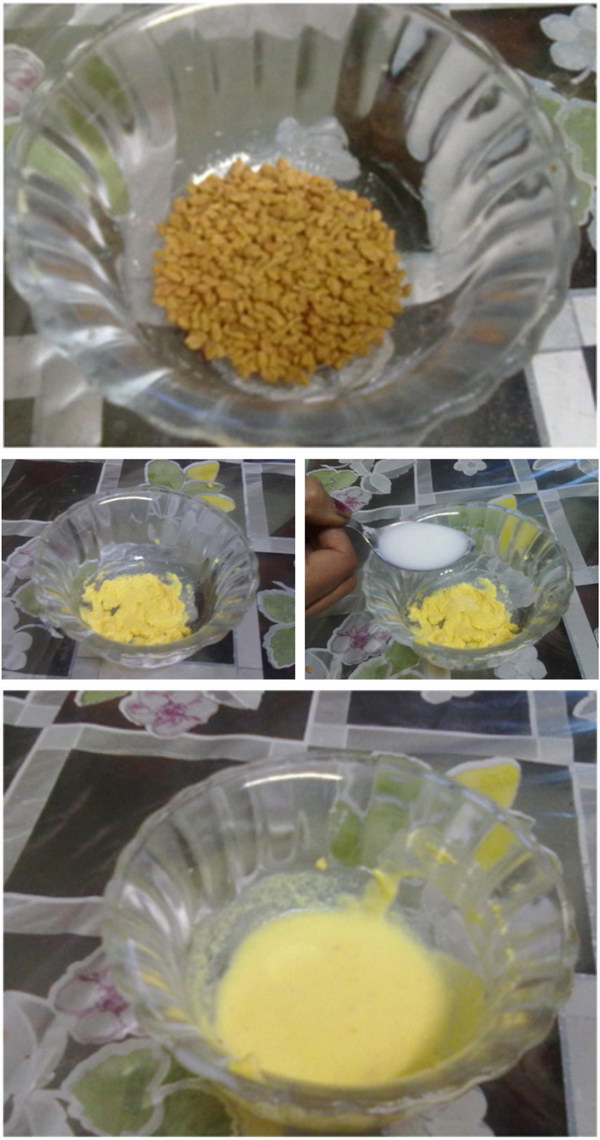 Fenugreek seeds help in lightening the dark patches under the eyes with high amount of vitamin C, potassium and protein. More directions via
style craze
.