5×8 Bathroom Remodel Ideas: Transforming Your Small Space into a Cozy Haven
Are you looking for ways to upgrade your 5×8 bathroom? Do you feel like you're limited by the small space? Don't worry, you're not alone. Many homeowners face the challenge of maximizing the limited space in their bathrooms, especially if it's only 5×8. But with the right remodel ideas, you can transform your small bathroom into a cozy haven that you'll love. In this article, we'll explore some amazing ideas that will help you get started.
Consider Your Color Scheme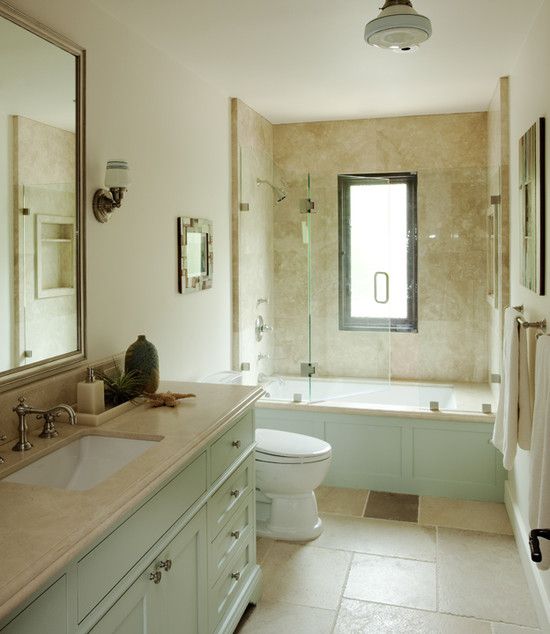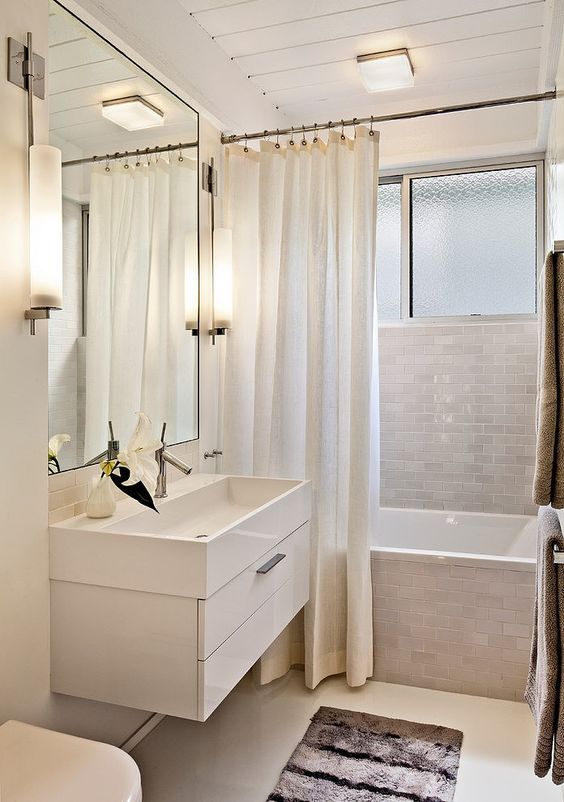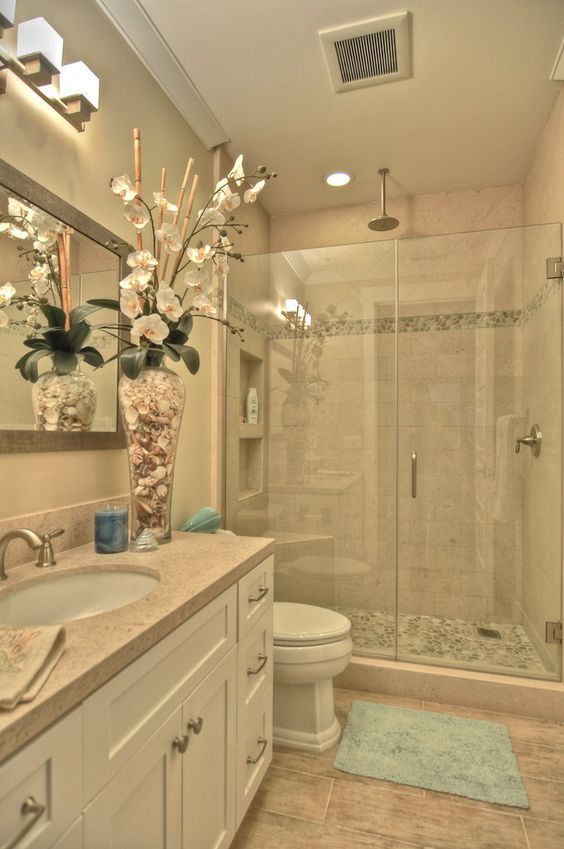 Color can make a huge difference in a small bathroom. Lighter colors tend to make a space appear larger, while darker colors can make it feel more enclosed. Consider using a neutral color palette to create a bright and airy space. For example, you can use white or light grey tiles for the walls and floors, and add a pop of color with accessories such as towels, rugs, or shower curtains.
Optimize Your Storage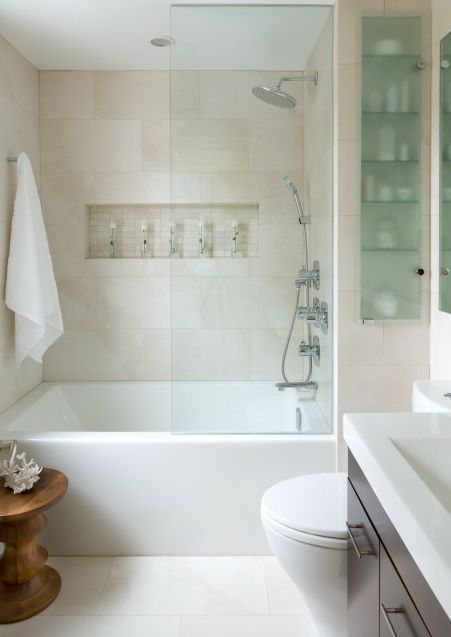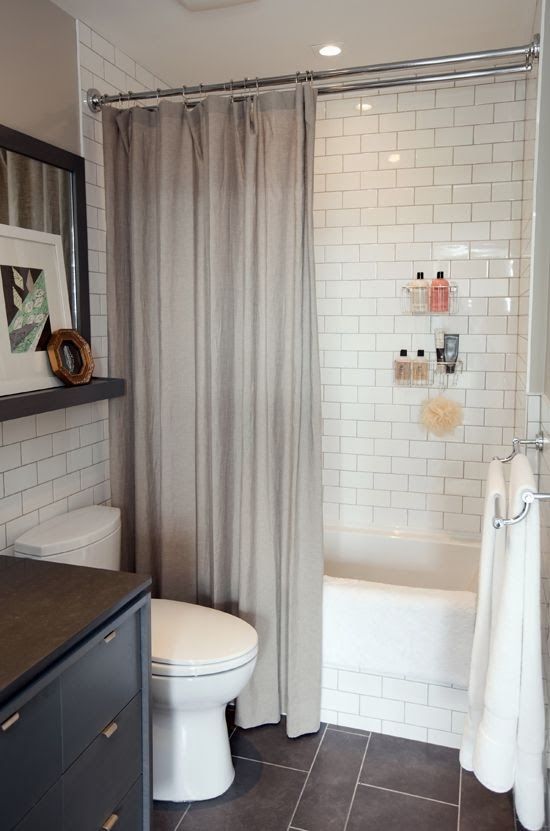 Storage is essential in a small bathroom, and there are many ways to optimize the space you have. Consider installing floating shelves or cabinets to maximize your storage without taking up too much floor space. You can also use storage baskets or trays to keep your toiletries organized and easily accessible.
Choose Your Fixtures Wisely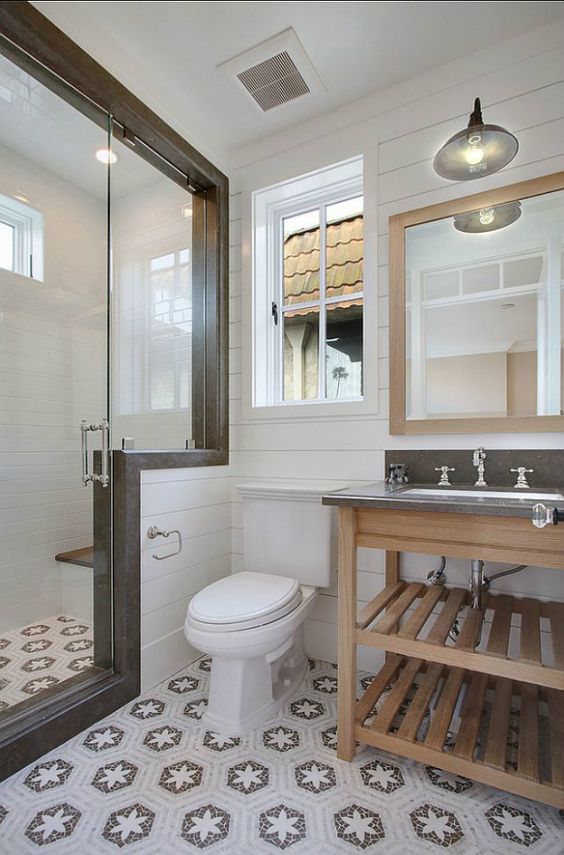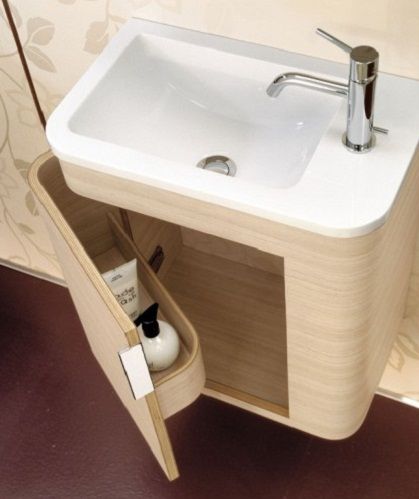 When it comes to fixtures, choose ones that are appropriate for the size of your bathroom. For example, a pedestal sink takes up less space than a traditional vanity and can make the room feel more open. You can also consider installing a shower-tub combo instead of a separate shower and bathtub to save space.
Add Mirrors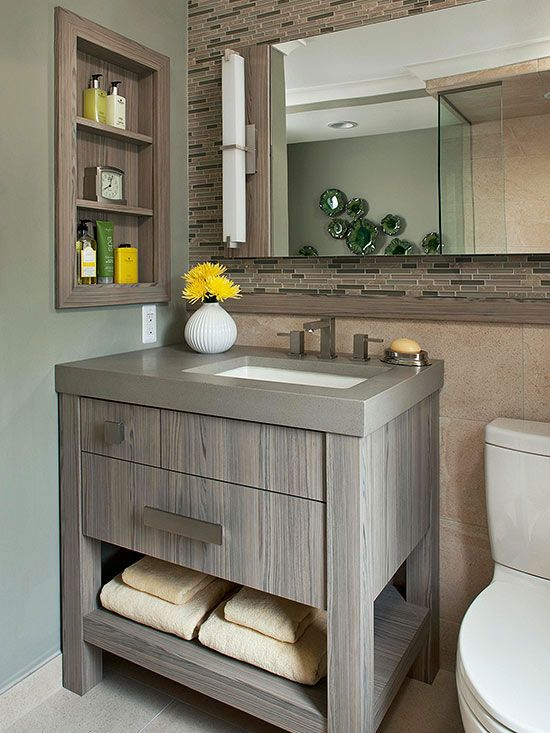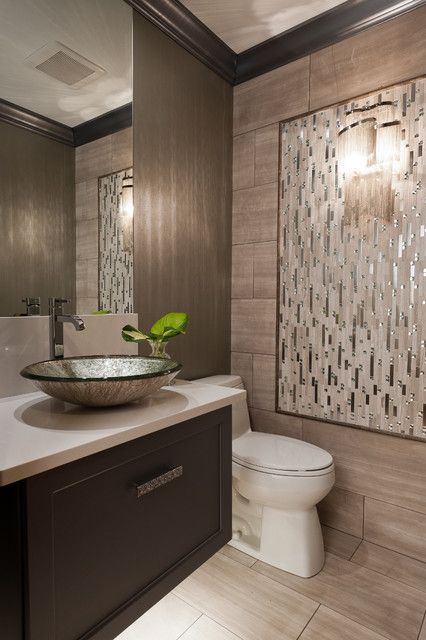 Mirrors are a great way to make a small bathroom feel larger. Consider installing a large mirror above the sink or adding a mirrored medicine cabinet. Not only will this make the space feel larger, but it will also reflect more light, making the room brighter and more inviting.
Get Creative with Lighting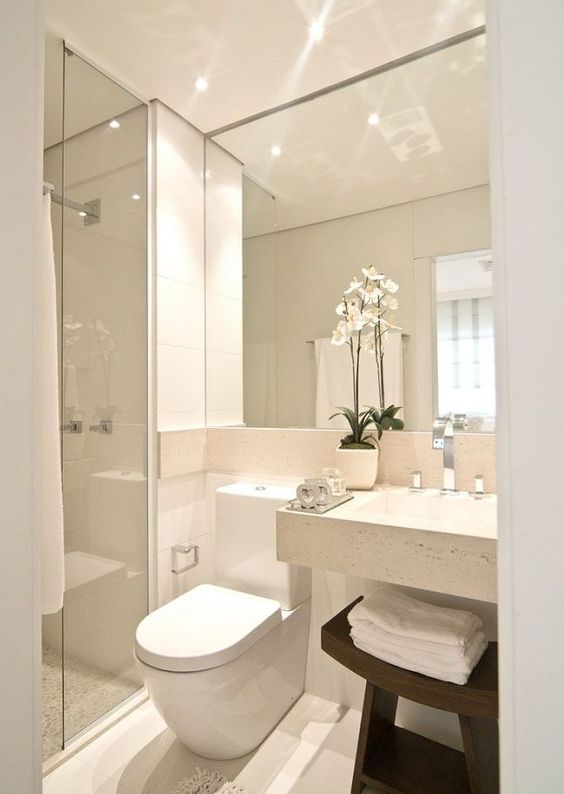 Lighting can also make a big difference in a small bathroom. Consider adding recessed lighting to the ceiling or installing a fixture that provides ample light without taking up too much space. You can also add task lighting, such as sconces or pendant lights, to provide targeted light for specific areas of the bathroom.
European Farmhouse Master Bathroom Reveal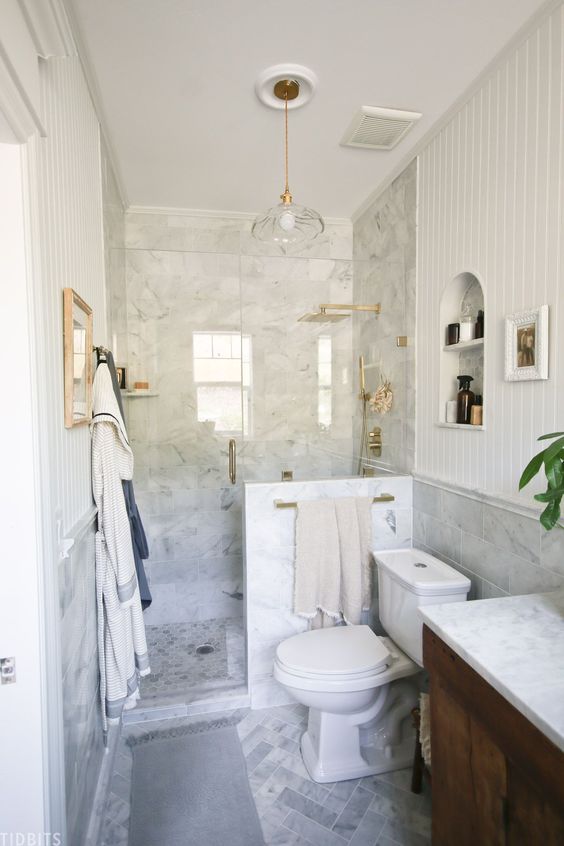 via source
Modern Classic Bathroom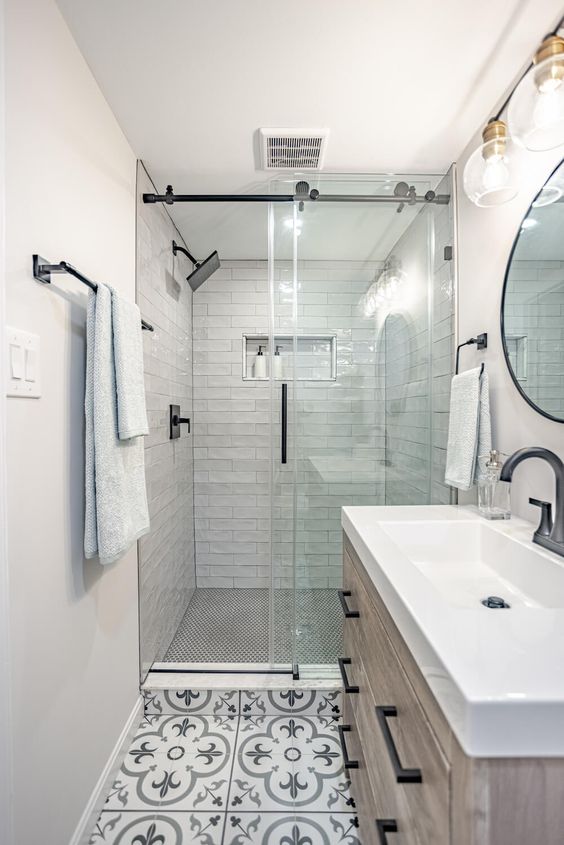 Add A Vertically Oriented Tile Border To Your Shower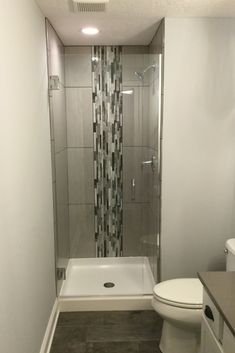 Minimalist 5X8 Bathroom Remodel