10+ Fashionable Black Couple Halloween Costumes
Halloween is just around the corner, and it's the perfect time to get creative and have some spooky fun with your partner. If you and your significant other are looking to step up your Halloween game this year, why not consider going for a themed costume as a black couple? Whether you want to embrace your favorite movie characters or showcase your unique sense of humor, we've got you covered with these 10+ Black Couple Halloween Costumes that are bound to make a statement at any Halloween party.
Football Player and Cheerleader Costumes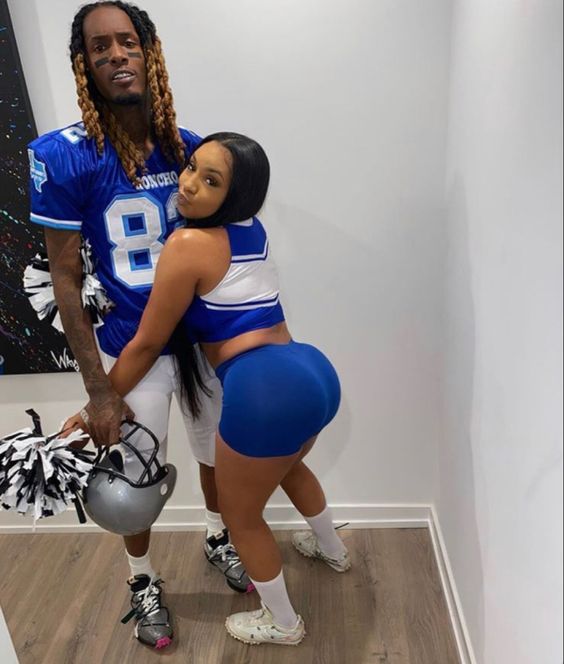 Celebrate Halloween with a touch of athleticism by donning Football Player and Cheerleader costumes as a Black couple. This combination exudes energy and teamwork, making it a fun choice for couples who want to score big on Halloween night. You'll not only showcase your sporty side but also bring an air of excitement and enthusiasm to any Halloween gathering.
Flinstones Costumes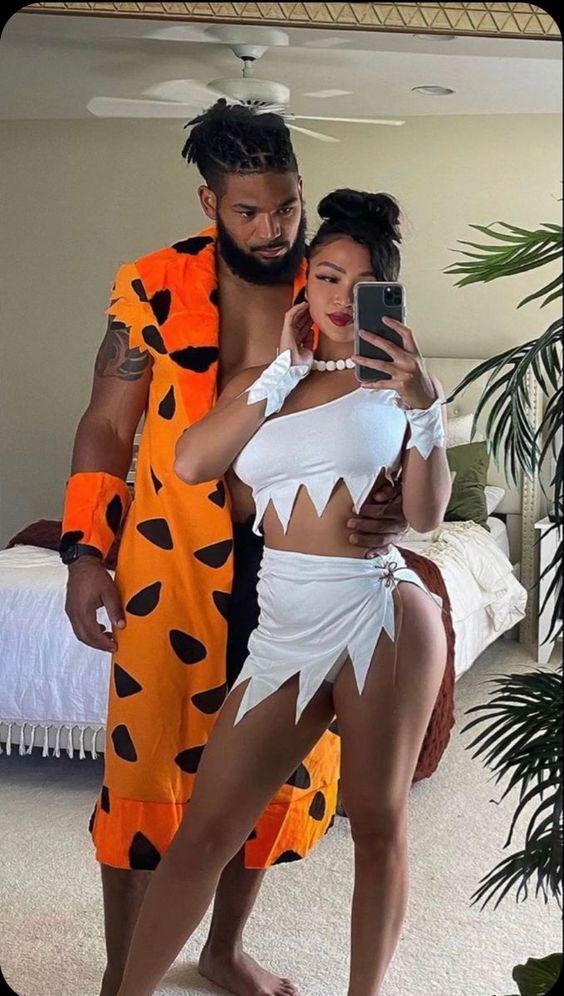 Fred Flintstone and Wilma Flintstone, the prehistoric couple from the Stone Age, are a fantastic choice. For a Black couple, these costumes can be a lot of fun to put together. Fred's costume typically includes an orange tunic, blue tie, and an oversized caveman club, while Wilma's outfit is recognized by her white, one-shoulder dress and bold red wig.
Bonnie and Clyde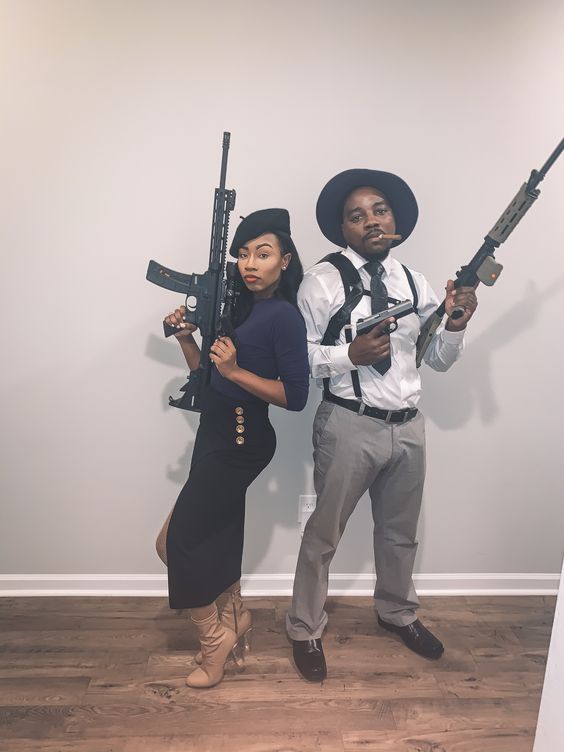 Step back in time to the era of gangsters with Bonnie and Clyde costumes. Dress in vintage-inspired attire, complete with fedoras and toy guns, and be the coolest couple on the block.
Black Panther Royalty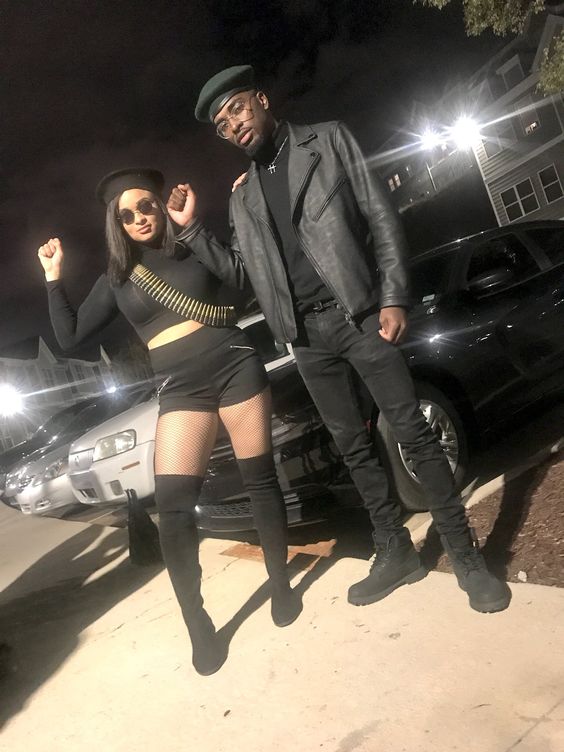 Pay homage to the iconic Black Panther movie by dressing as T'Challa and Shuri. Don Wakanda-inspired outfits, complete with intricate accessories, and feel like royalty for the night.
Referee Couple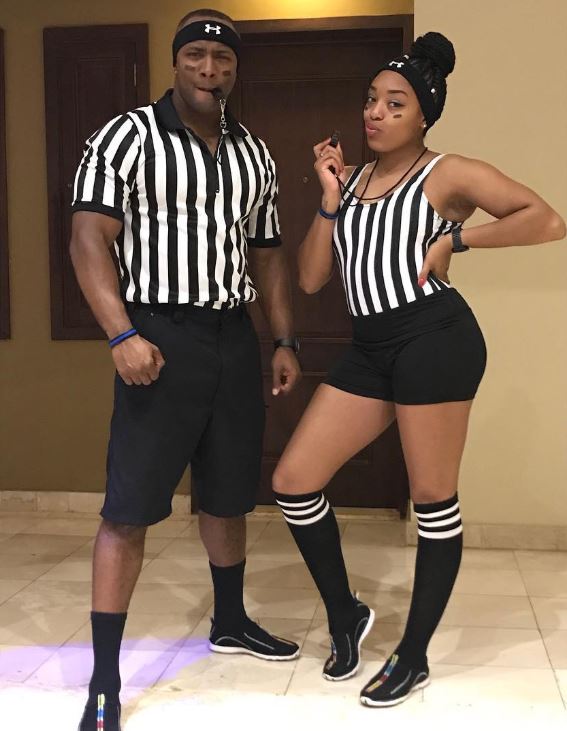 You can go for a classic black and white striped referee shirt paired with black pants or shorts. Accessorize with a whistle and a penalty flag for added authenticity. Not only is this costume comfortable and versatile, but it also allows you to "call the shots" at any Halloween gathering.
Harley Quinn and The Joker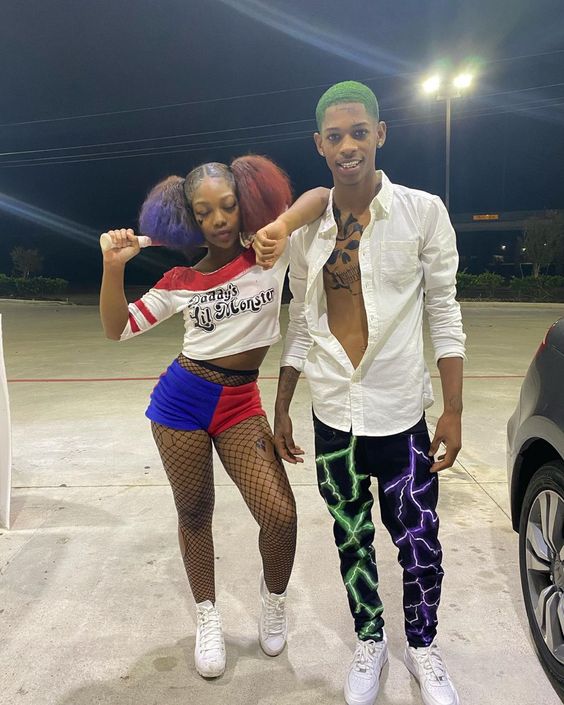 For a bold and iconic duo, channel your inner supervillains with Harley Quinn and The Joker costumes. These characters have captured the hearts of fans with their twisted love story and chaotic antics.
Poetic Justice Costumes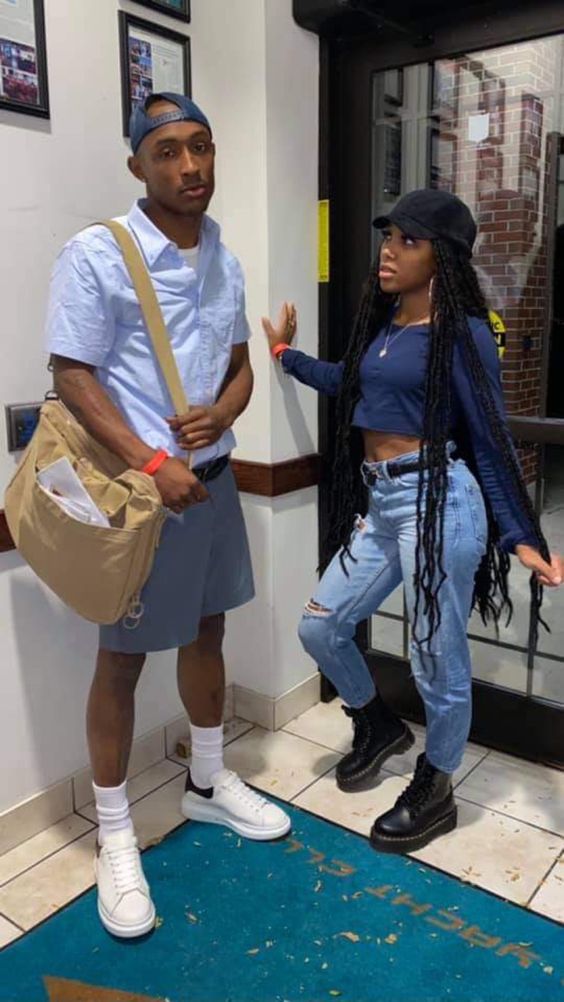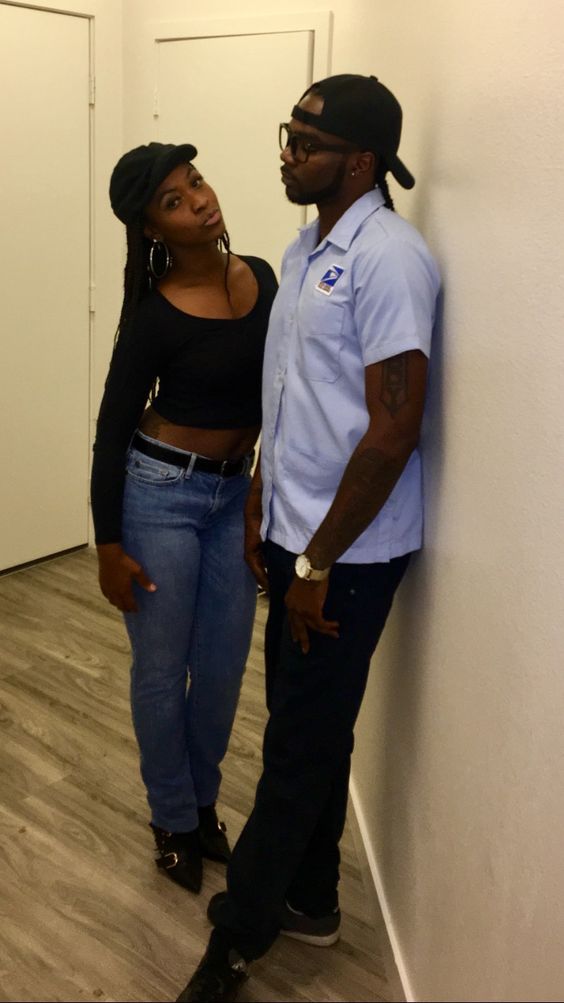 Pay homage to the iconic '90s film and music era with Poetic Justice costumes inspired by Janet Jackson and Tupac Shakur's characters. Not only are these costumes a nod to a classic film, but they also exude '90s nostalgia and are a fantastic choice for couples looking for a unique and stylish ensemble.
Fresh Prince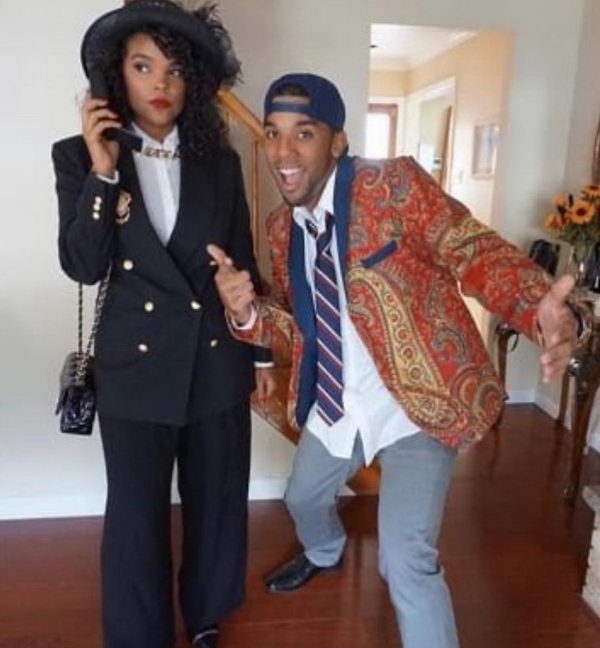 Transport yourselves back to the '90s with Fresh Prince costumes inspired by the beloved sitcom starring Will Smith. To emulate the Fresh Prince's style, think vibrant and bold patterns, colorful accessories, and a backward baseball cap. For the partner, take inspiration from the equally fashionable Aunt Viv or Carlton Banks.
Policemen Couple Costumes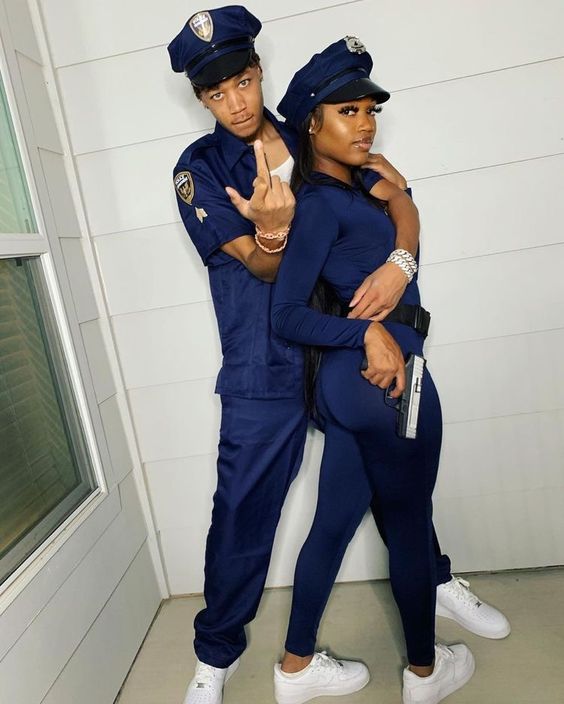 If you and your partner are looking to maintain law and order at the Halloween party, consider dressing up as a Policemen Couple. It's a timeless choice that signifies authority, unity, and a playful spirit – perfect for couples ready to keep the peace while having a blast on Halloween.
Skull Couple Costumes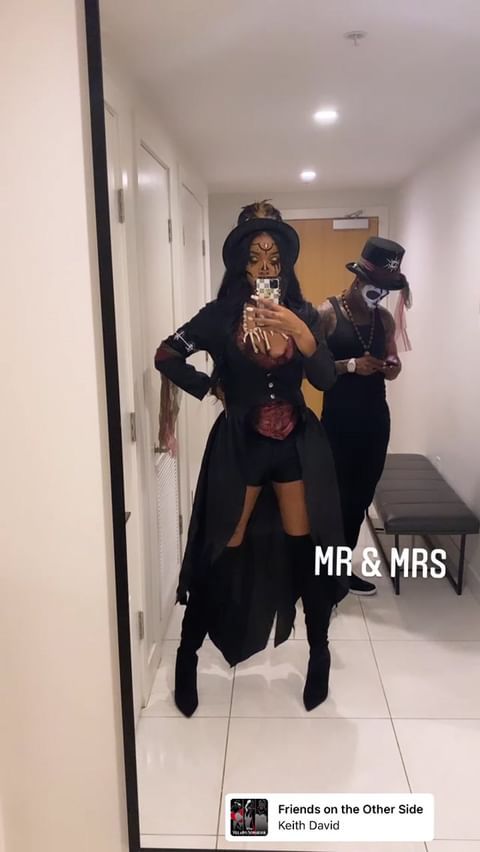 Skull Couple Halloween Costumes