50 Cool Anchor Tattoo Designs and Meanings
An anchor tattoo usually means stability, peace, strength, determination and passion.People frequently use other symbols or letters with anchor together, such as roses, infinity, swallows, compasses, ropes and wheels. Anchors have become popular within general tattoo culture over the years, but the symbolism is still the same.
Here are 50 cool anchor tattoo designs with different meanings that can inspire you if you are going to have your own anchor tattoo.
Because a anchor means strong, determination and passion, while infinity means never ending and always pushing through. So anchor infinity tattoo means "always stay strong" or "never sink". With a love symbol or letters added, it may also meas "love never ending".
Love Life and Anchor Infinity on Hip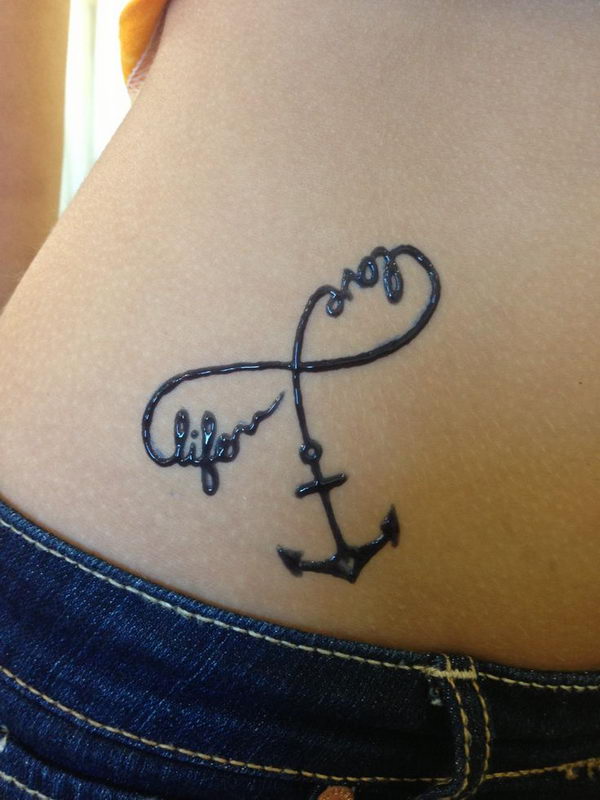 Anchor Infinity Tattoo on Neck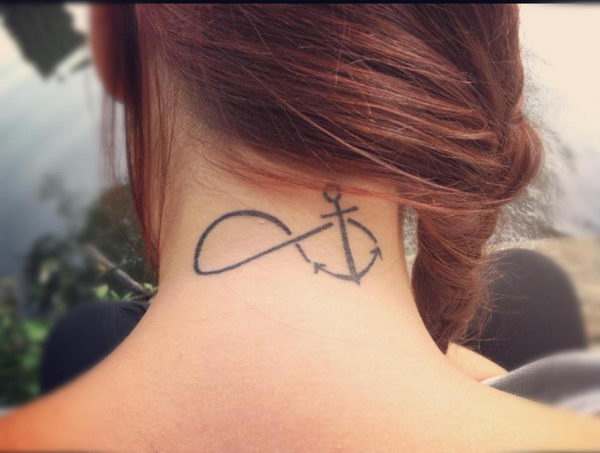 Source
Anchor Infinity Tattoo on Foot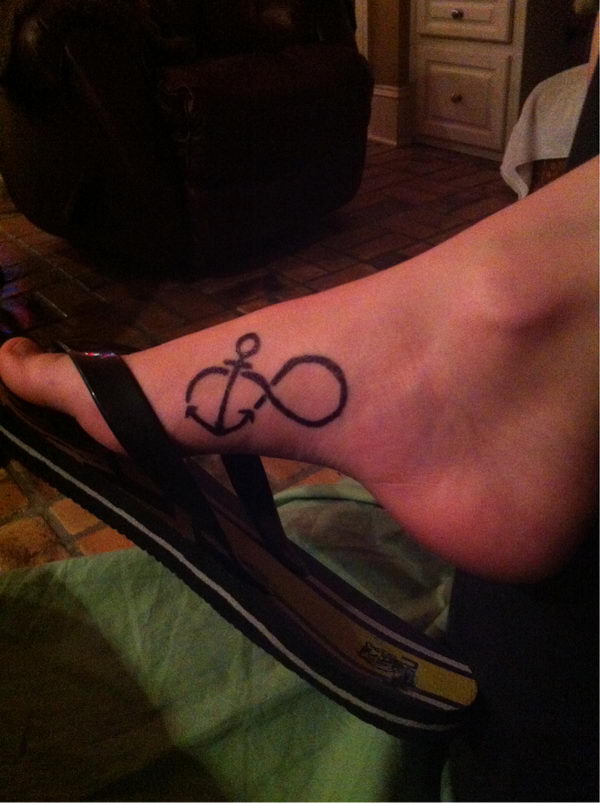 Anchor Infinity and Love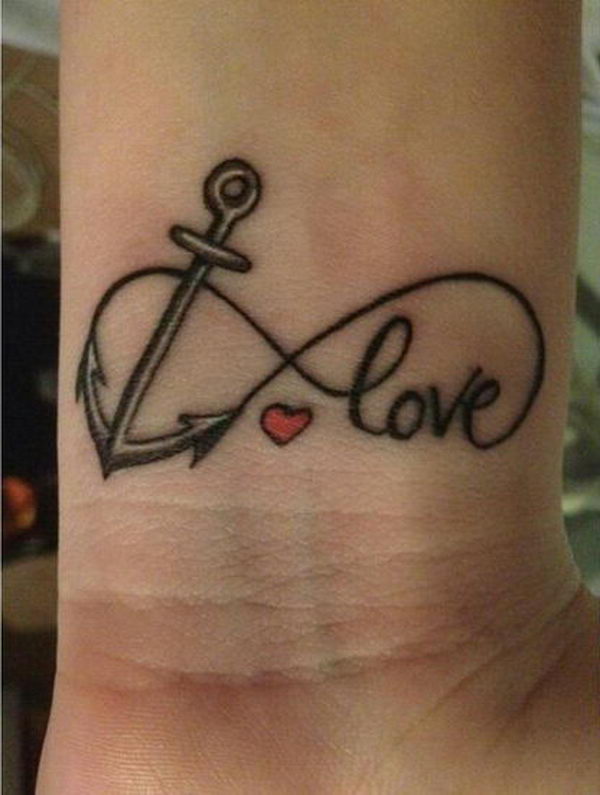 Anchor Infinity and Cursive Font Text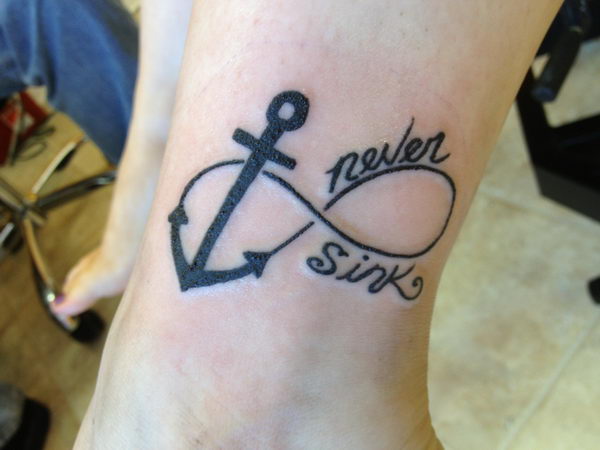 Love Anchors the Soul Infinity Tattoo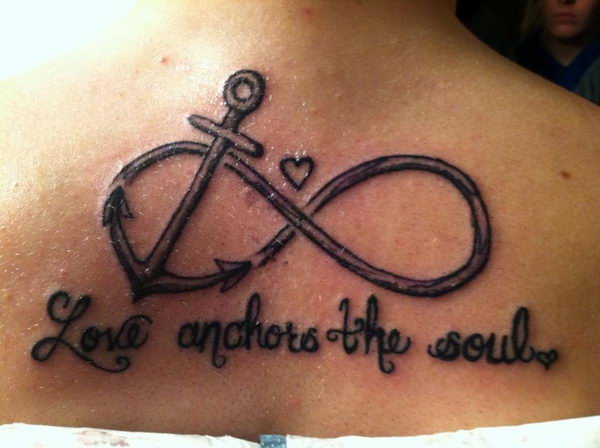 Colored Anchor Infinity on Shoulder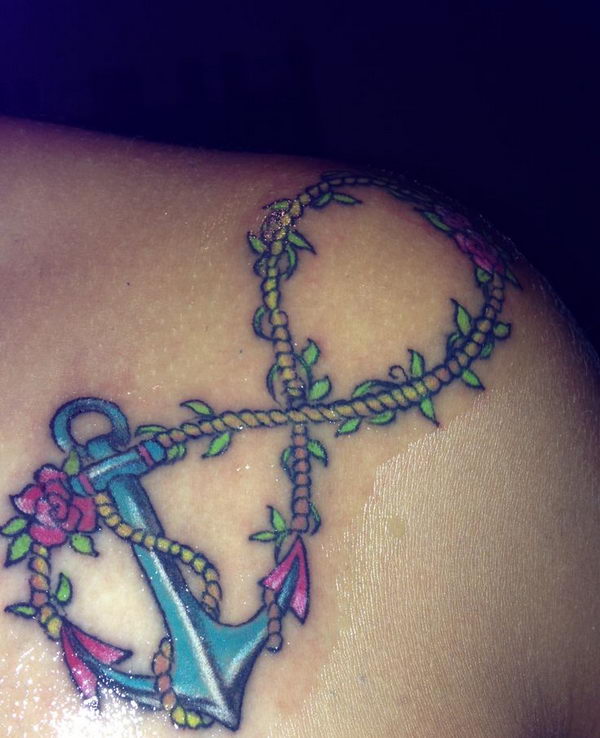 The eagle, globe and anchor symbol is the symbol of the United States Marine Corp. The eagle is meant as a symbol of a proud nation. The globe represents the area in which the Marines serve. The anchor is symbolic of the relationship between the Marines and the U.S. Navy, and also represents steadfast faithfulness.
USMC Eagle Globe and Anchor on Back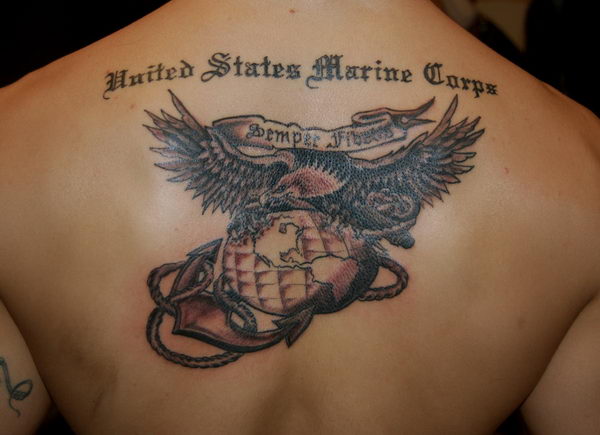 Eagle Globe and Anchor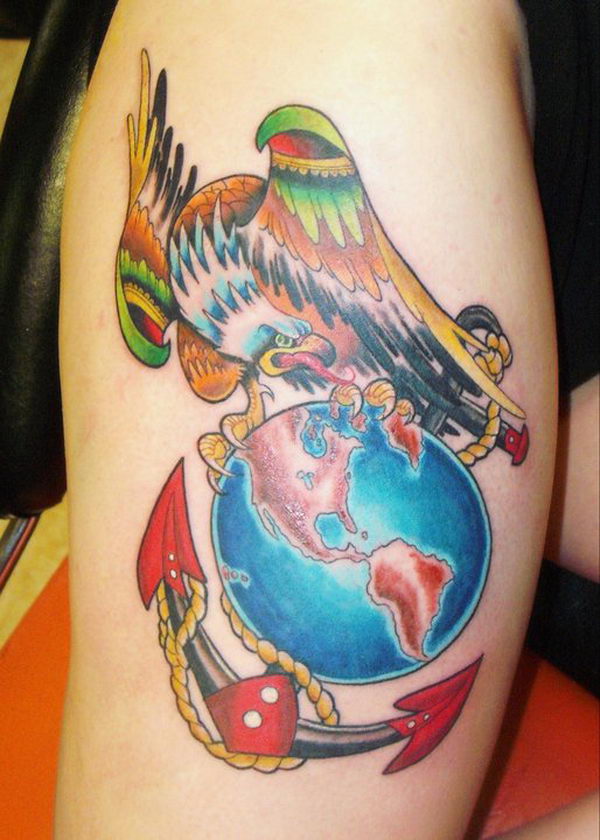 USMC Eagle Globe and Anchor on Shoulder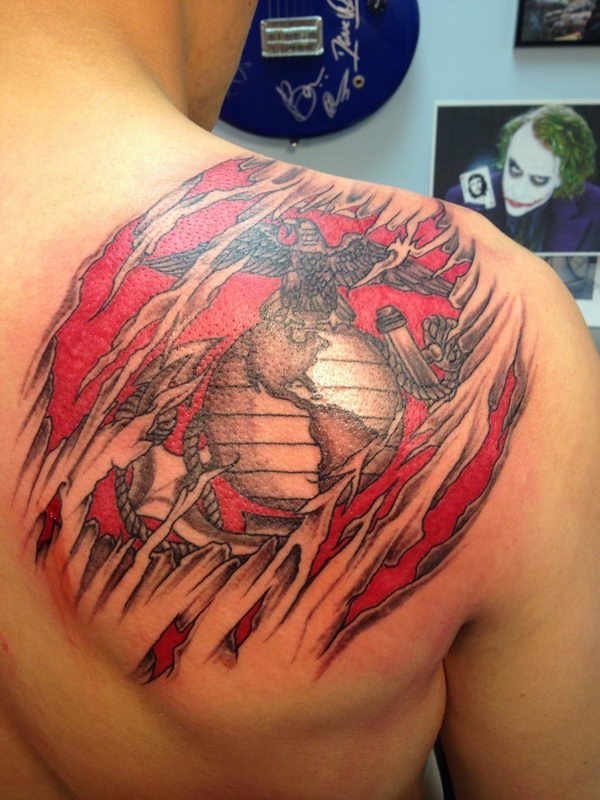 Eagle Globe and Anchor on Neck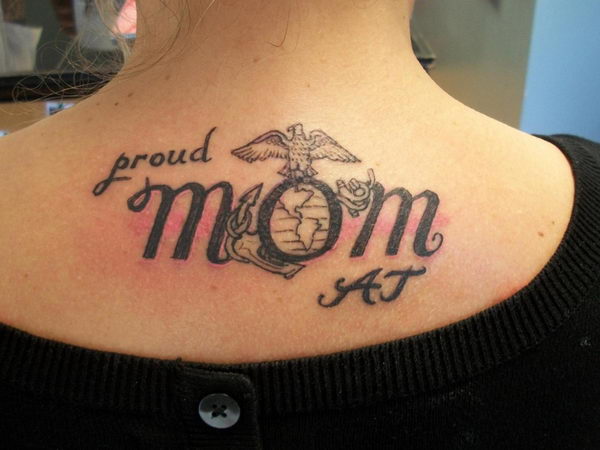 Pixel Style Eagle Globe and Anchor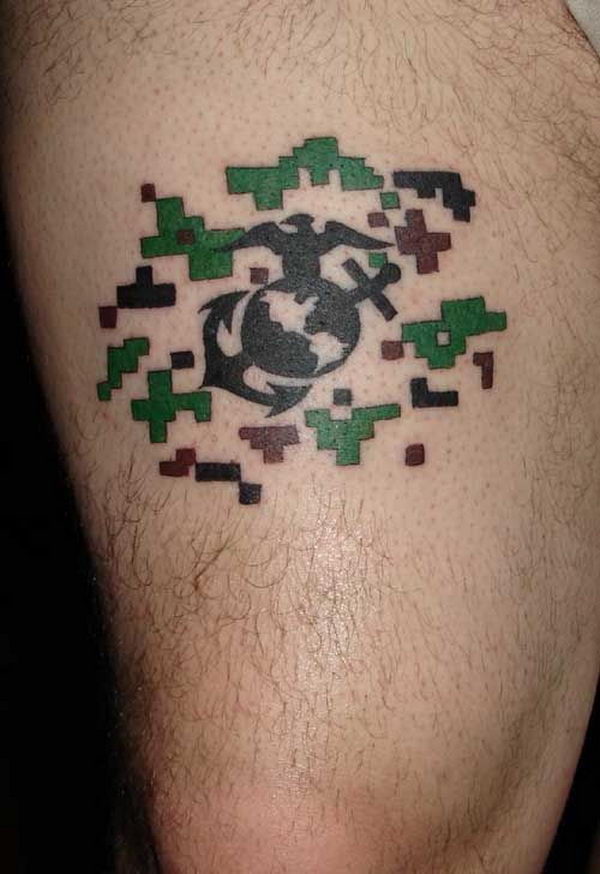 A ship anchor and wheel tattoo symbolises a constant change of direction in life and hope for stability. It suggests that the person with the tattoo is in control but is still searching for where they would like to drop anchor and settle down.
Anchor and Wheel on Thigh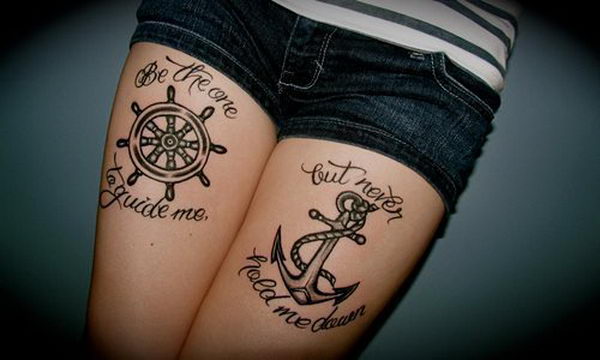 Colored Anchor and Wheel on Thigh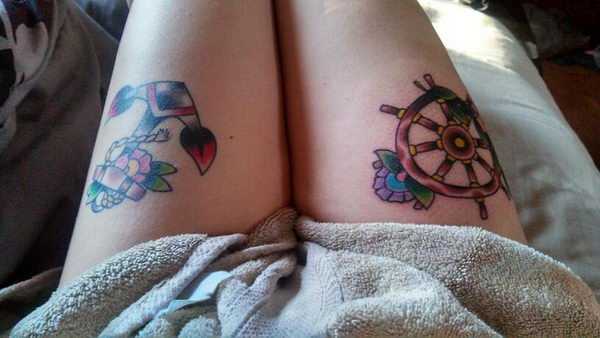 Anchor and Wheel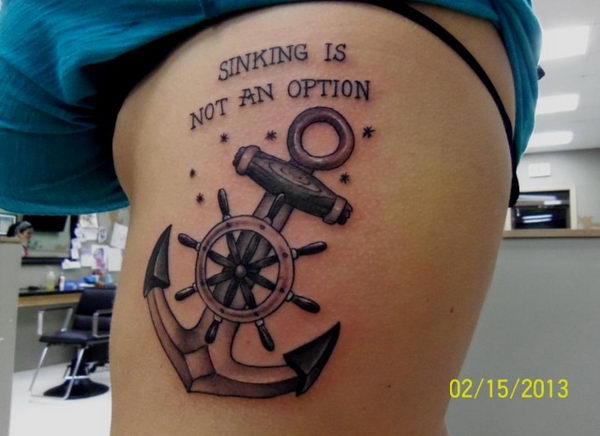 Anchor and Wheel on Foot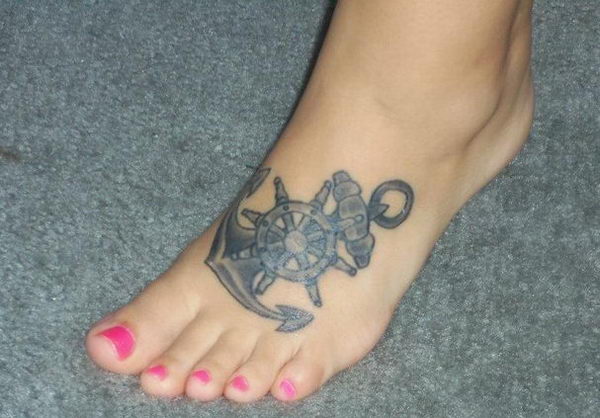 Source
Anchor and Wheel Tattoo on Feet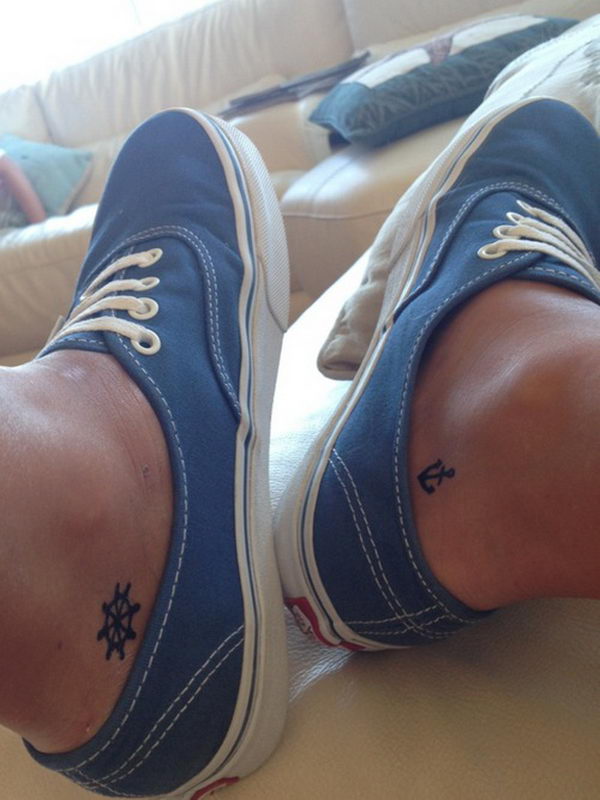 Anchor and Compass on Feet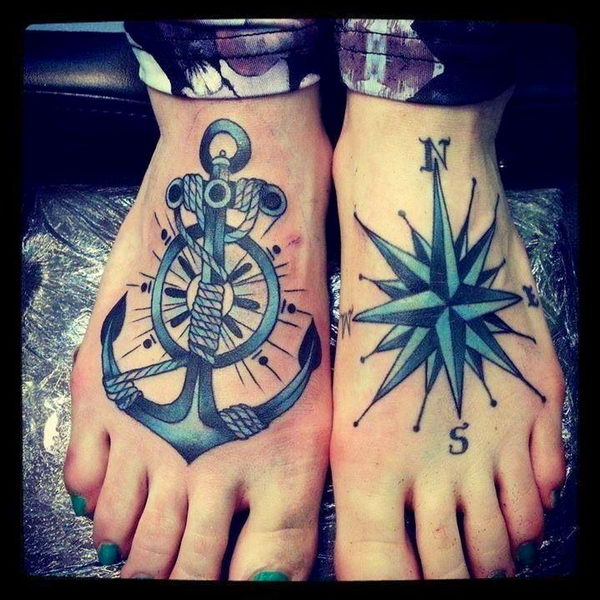 Traditional anchor tattoos, also known as Old School anchor tattoos, are usually big, bold designs with heavy blue/black outlines, filled with solid colors and military symbols, war designs, or designs of birds, pinup girls, ships, hearts and so on. Besides the common meanings of anchor symbol, these tattoos are also related to Navy, sailors, or people who work on ships.
Old school Anchor Tattoo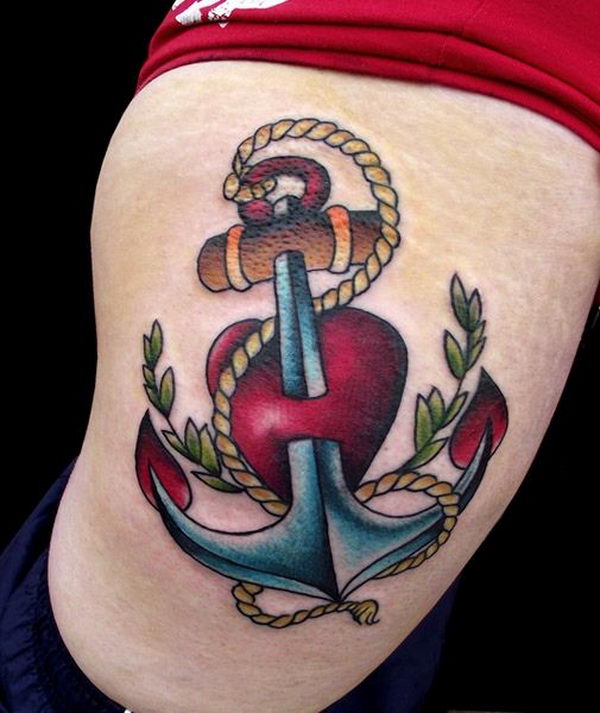 Old school Anchor and Compass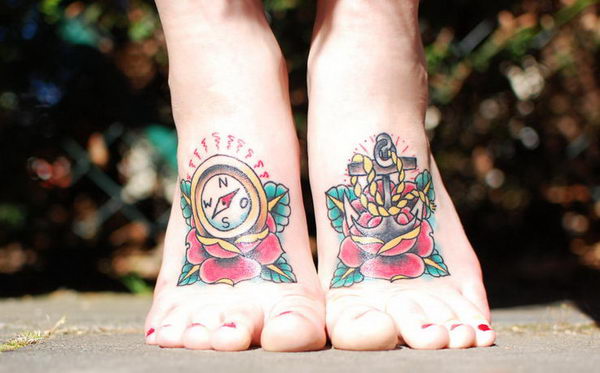 Source
Old School Sailor Woman and Anchor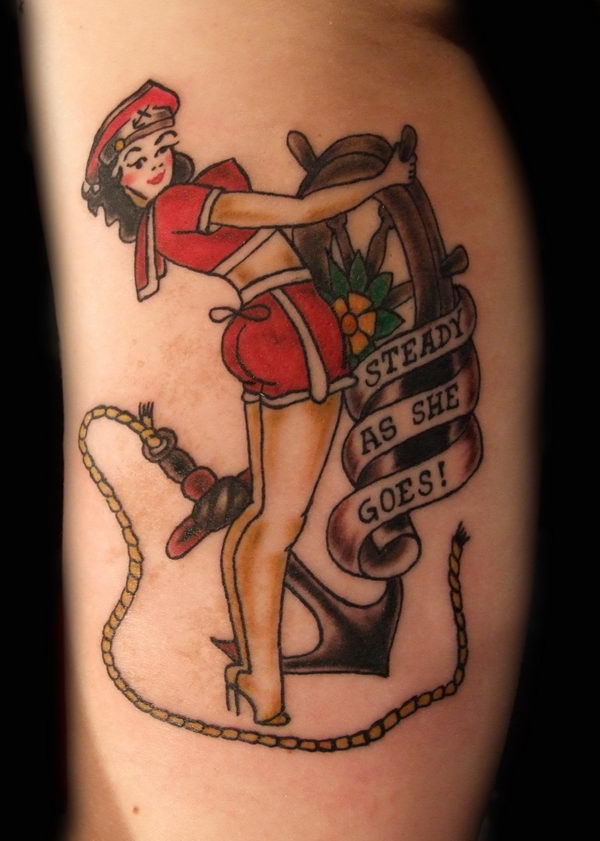 Traditional Style Eagle vs Shark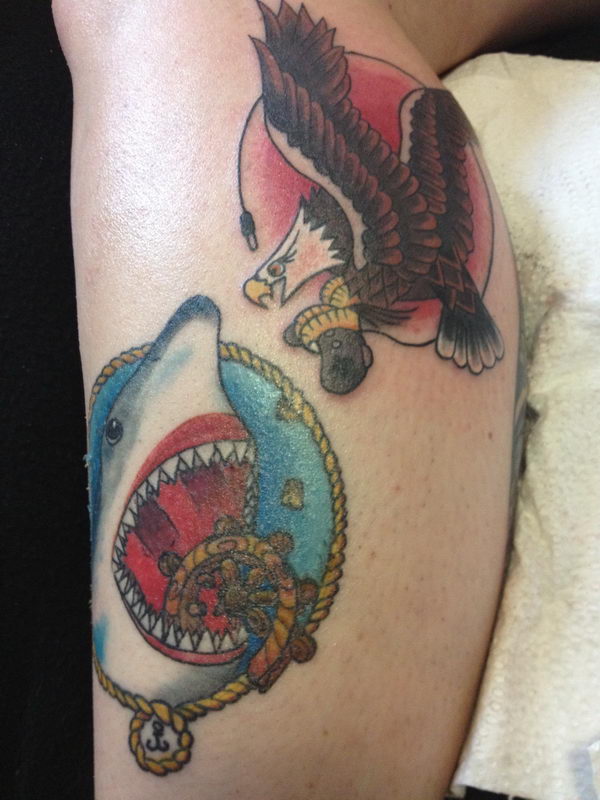 Anchor and Swallow Bird on Rib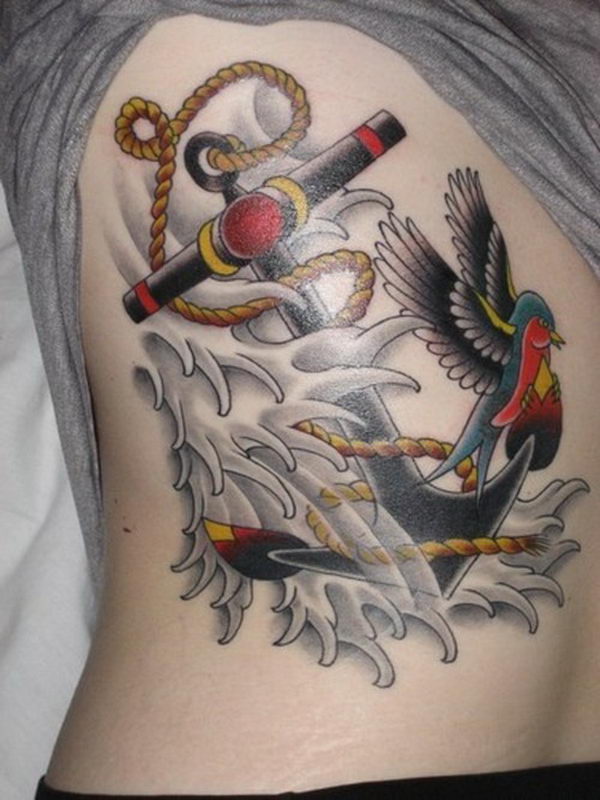 Rose symbolizes femininity, and a rose and anchor tattoo means that on for a man or girl, their partner is what keeps them stable and strong.
Rose and Anchor Tattoo on Thigh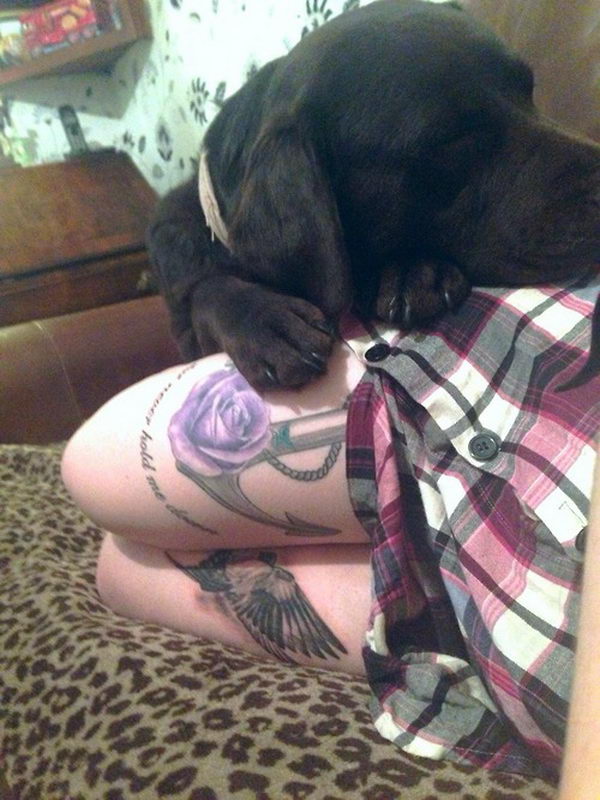 Rose and Anchor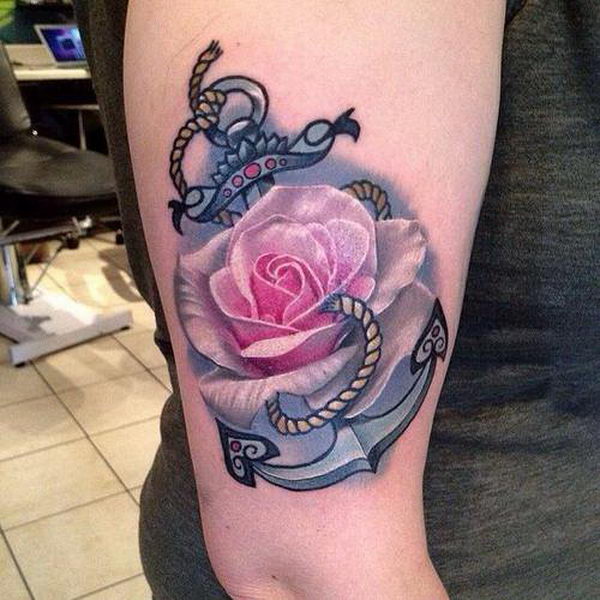 Colored Anchor on Thigh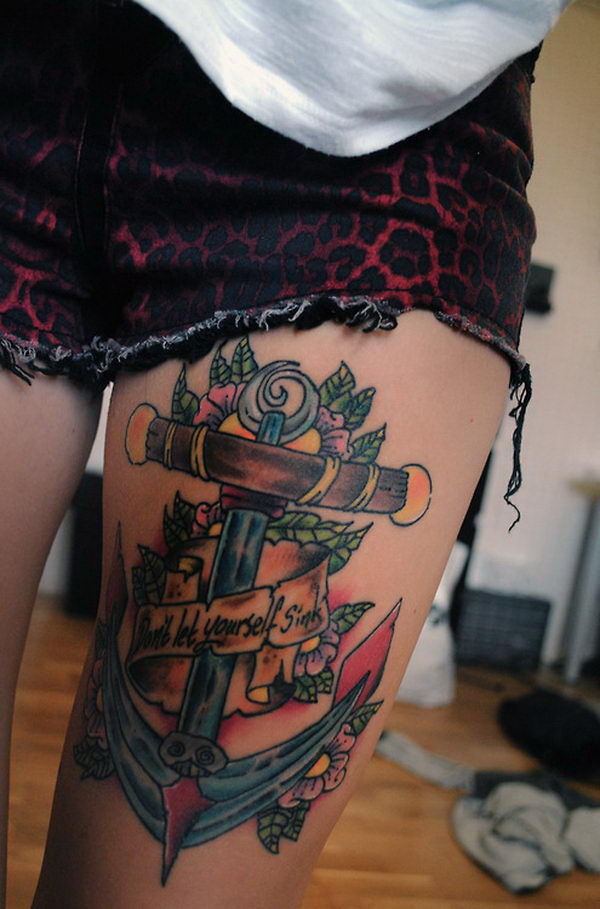 Colored Rose and Anchor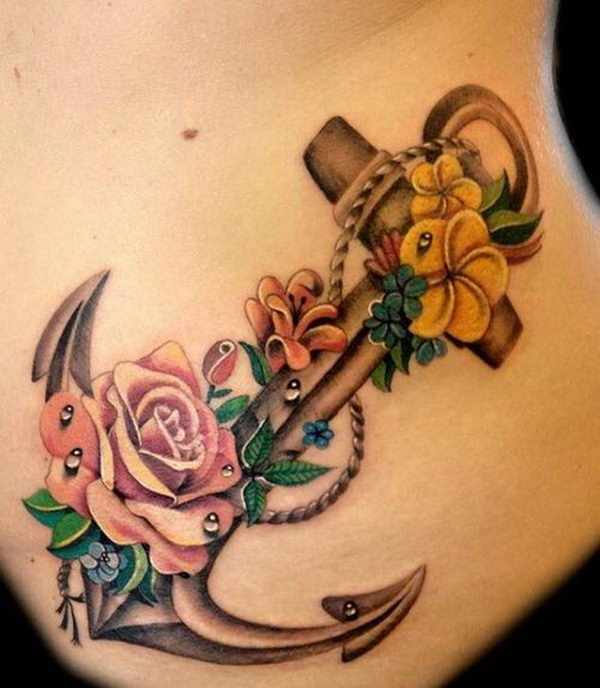 Anchor tattoos can mean whatever you want it to mean. Use your creative imagination, and it all depends on your opinion.
Rose and Anchor on Wrist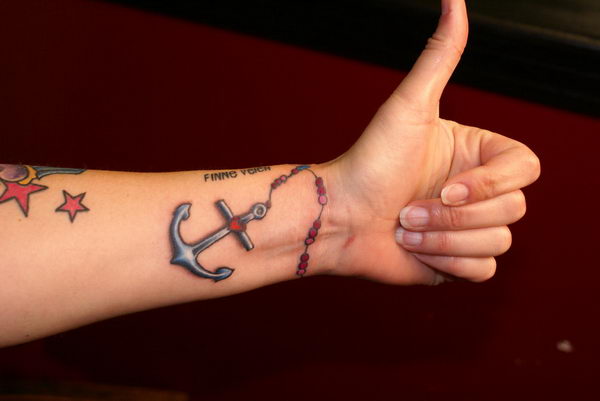 Birds and Anchor for Girl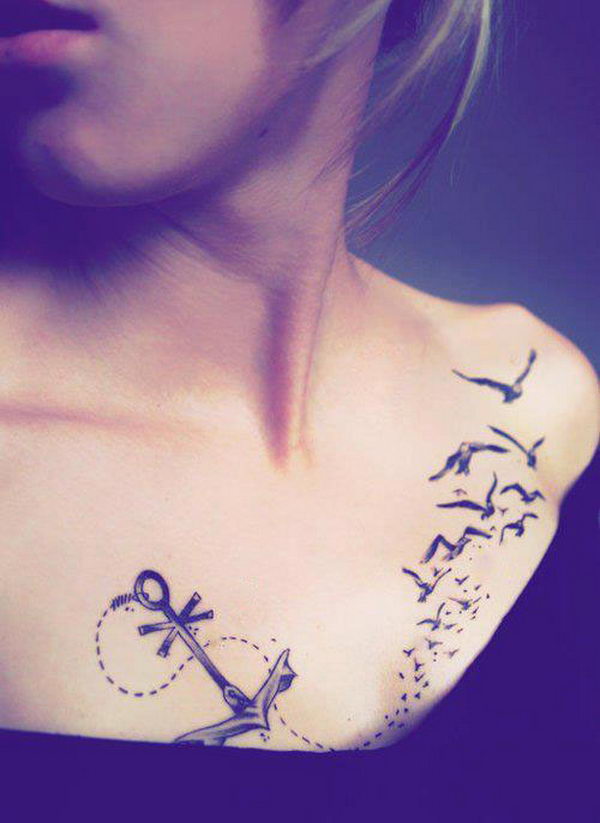 Source
Anchor and Chain on Wrist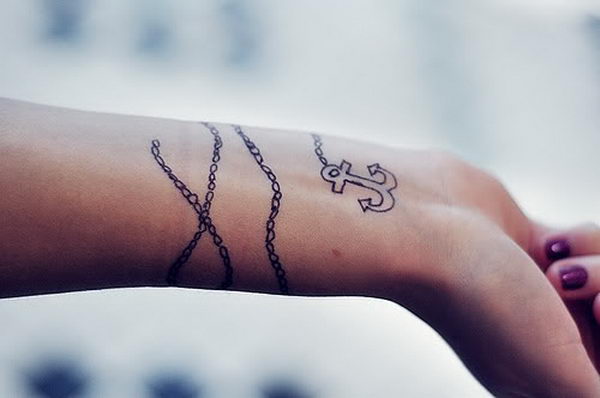 Source
Anchor and Bow on Wrist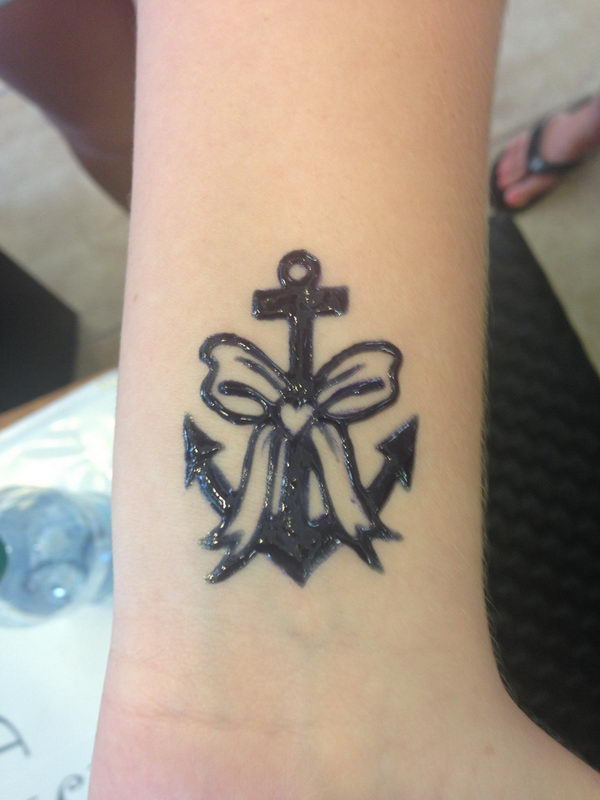 I Refuse to Sink Anchor Tattoo on Foot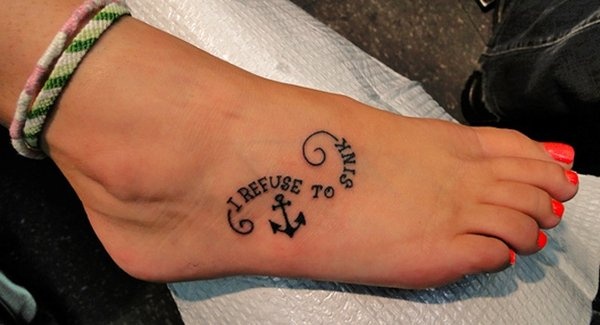 Hope Anchors The Soul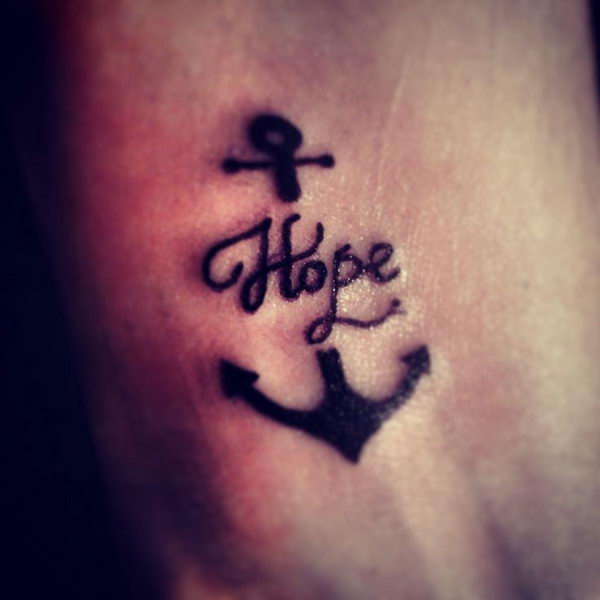 Negative Space Anchor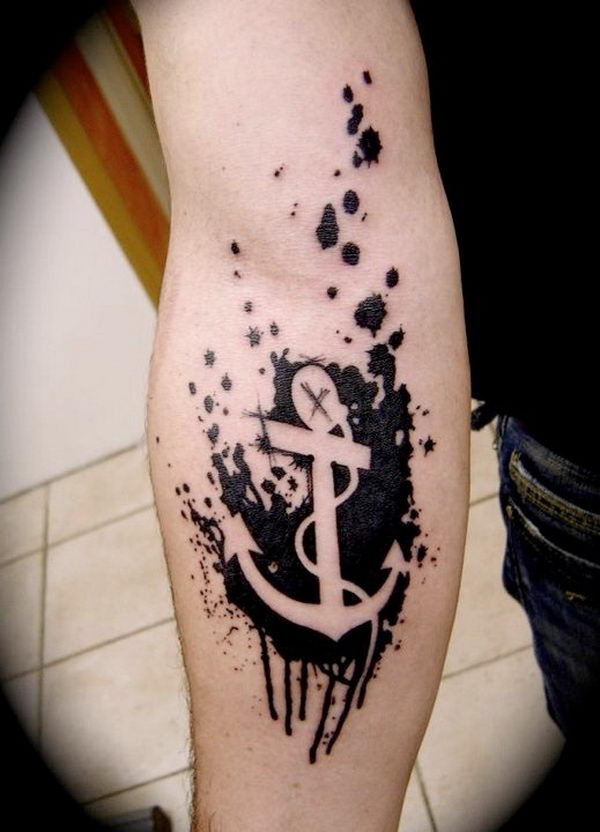 Girly Anchor Shape Tattoo on Ankle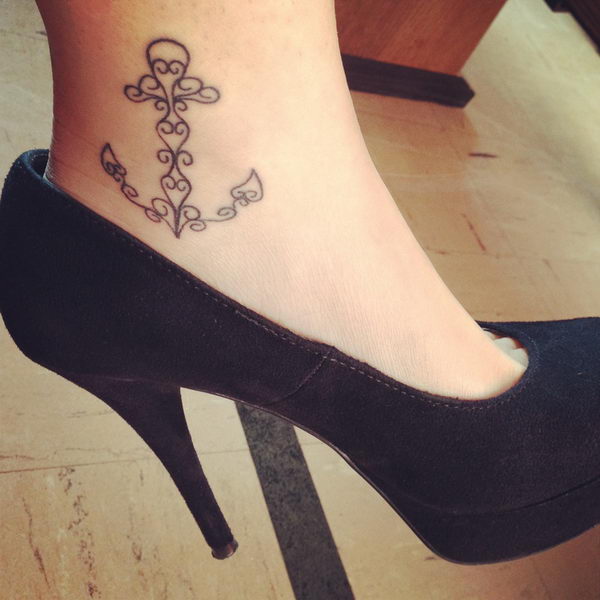 Anchor Shaped Flower Tattoo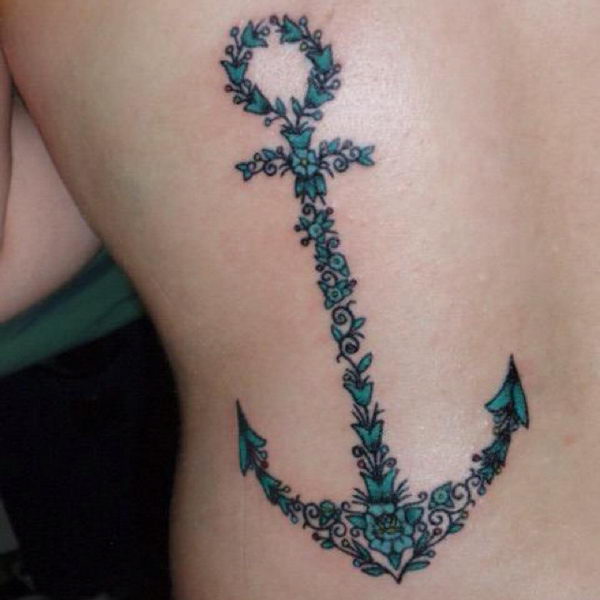 Forearm Anchor for Men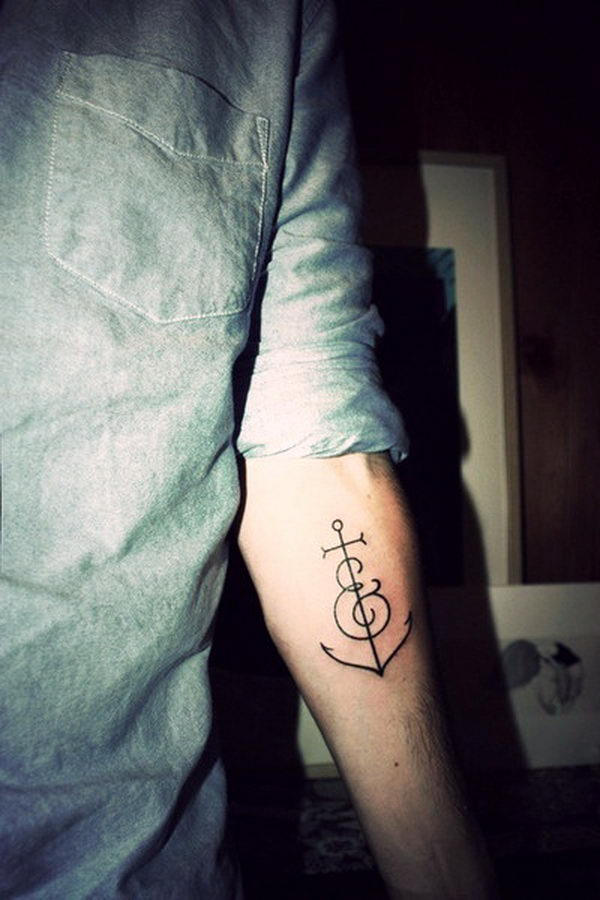 Anchor on Neck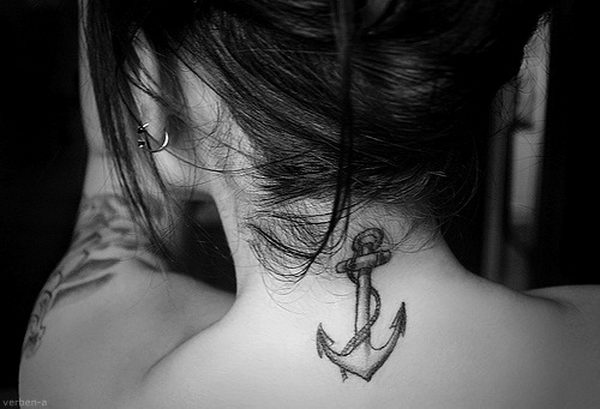 Anchor on Wrist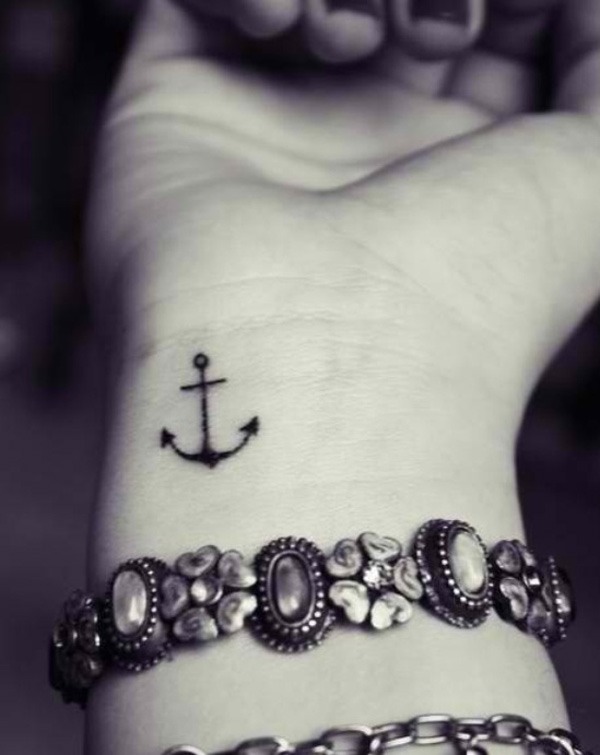 Colored Anchor Tattoo on Back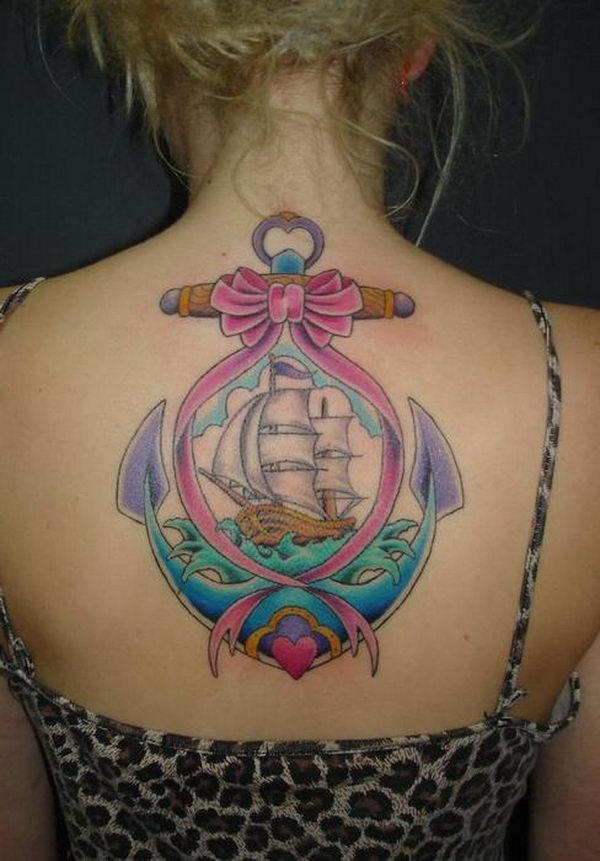 Small Black Anchor on Thumb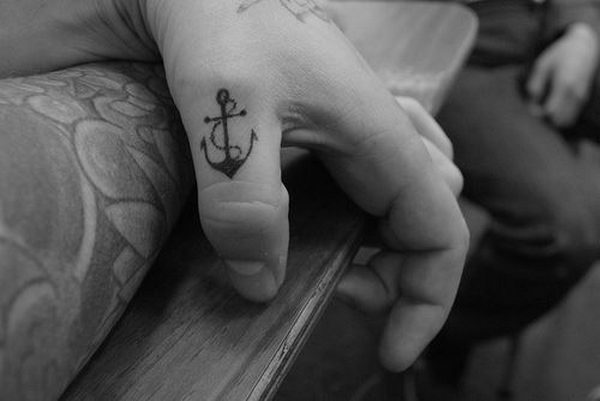 Colored Anchor behind Ear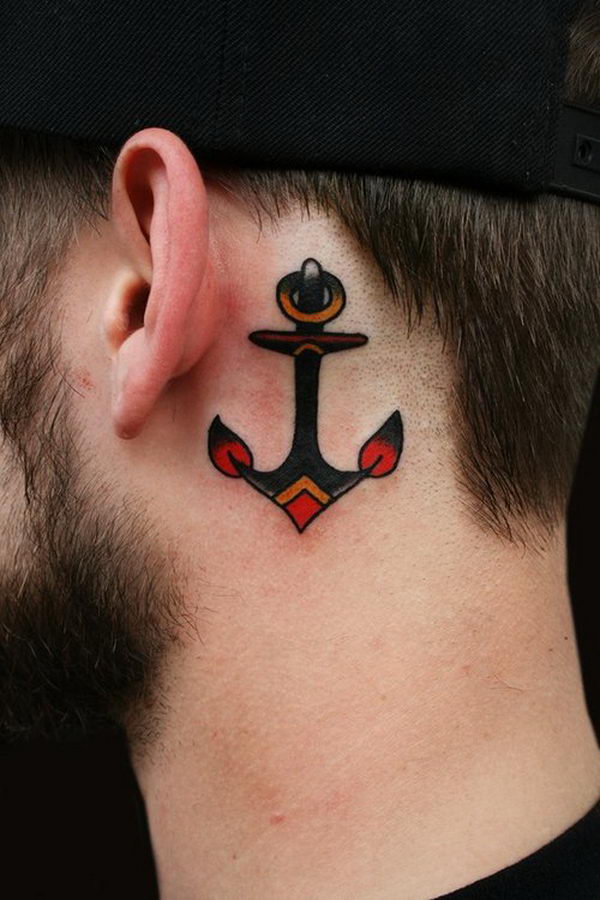 3D Anchor Tattoo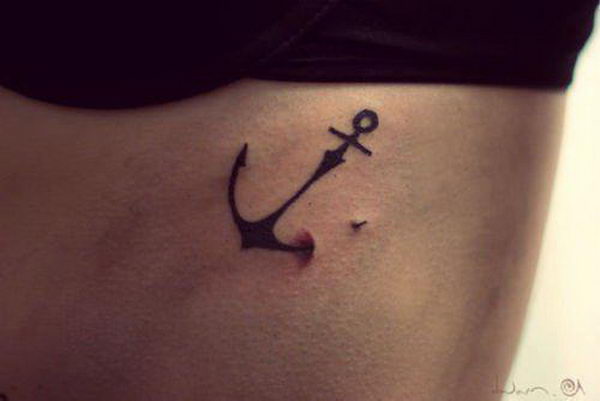 Heart Cross and Anchor on Foot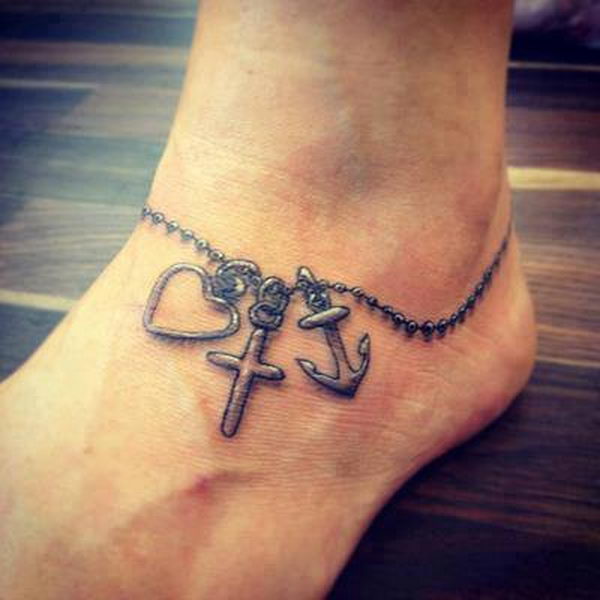 Black Anchor on Arm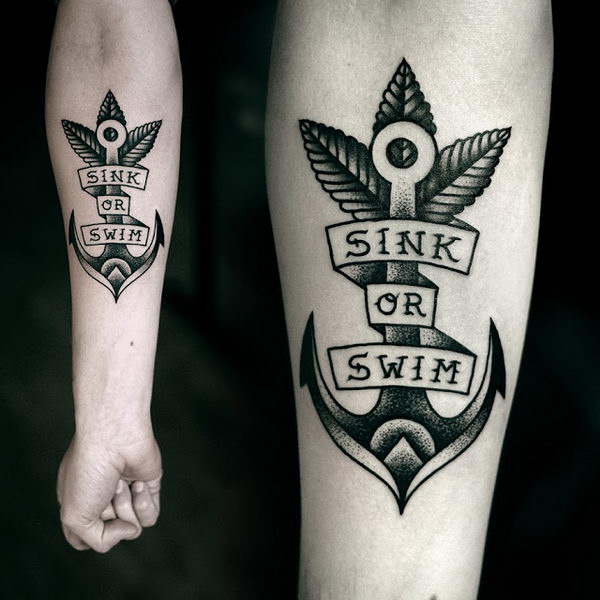 Anchor and Compass on Collar Bone
Anchor on Thigh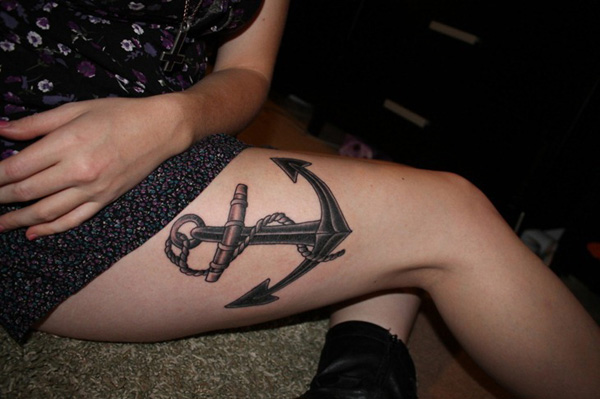 Anchor Shaped Lettering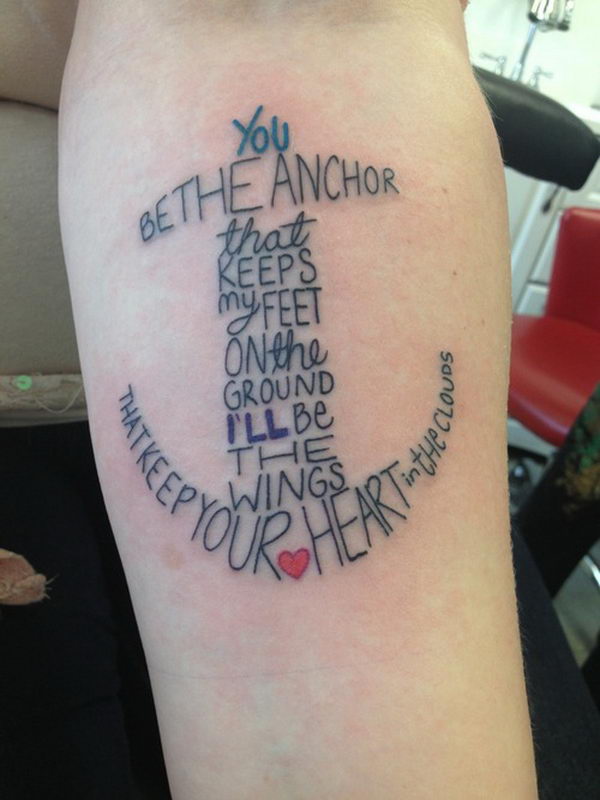 Anchor and Wing on Wrist
Source
Anchor on Foot