40+ Awesome Makeup Hacks Every Girl Should Know
Every girl needs some cheats to help her look her best and stay beautiful. Here are some great hacks to get you looking and feeling fantastic!
Lip Makeup Hacks
– Place a folded tissue over your lips and dust them with a little translucent powder to make your lipstick last all day
– For a more appealing effect, outline your your lips outside of their natural line. Just make sure it's only slightly outside your natural line though, because overdoing it could make you look like a clown.
– Get the 3-D Lip Effect – use your finger to apply just a little eyeshadow or frosted blush to the top line and center of the bottom lip – blend gently and voila!
– Keep your lips soft and flake free to enhance your lipstick. Use a little moisturizing balm and brush them gently with a toothbrush.
-Steer clear of high gloss lip looks. They require constant reapplication and you'll need to work hard to keep your lipstick on.
– Try a lip stain crayon, they glide on easy, won't give you clown face, and generally don't require a mirror to give you a polished look. These crayons also have great staying power.
– Did your favorite lipstick get crushed or melted? Pop it into an old contact lenses case or get a small pillbox from the pharmacy.
– You can get the perfect Cupid's bow and here's how: Just make an X. Using any lip pencil, draw a diagonal line that extends down from the highest point of your top lip. Do the same thing to the other side of your lip, and then continue your lip-lining as usual. Your pout will be beautifully defined.
How to Create 3-D Lip Effect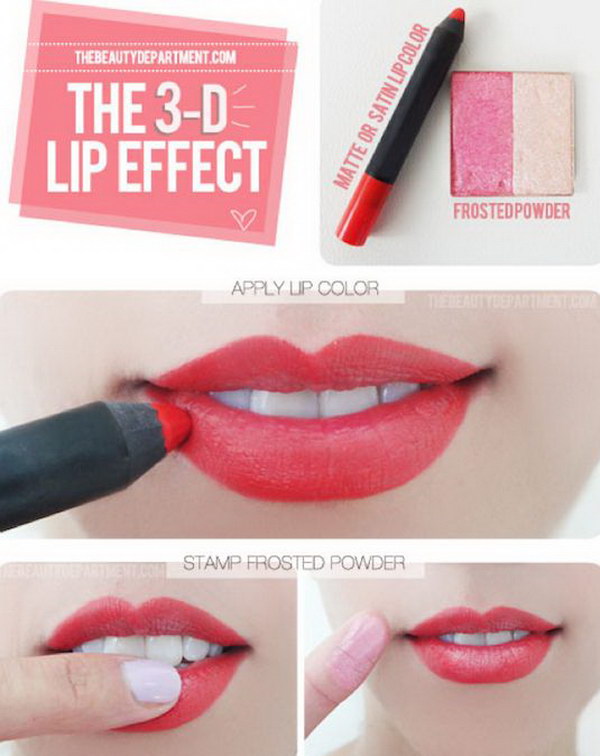 One Minute Makeover to Make Your Lips Look More Plump

Try dabbing a little lip gloss over your lipstick to make your lips look more plump. source.
Homemade 2-Ingredient Lip Plumper

Make a Subtle Difference with X Markers on Your Upper Lip

How to Fake Fuller Lips Use a Non-drying Concealer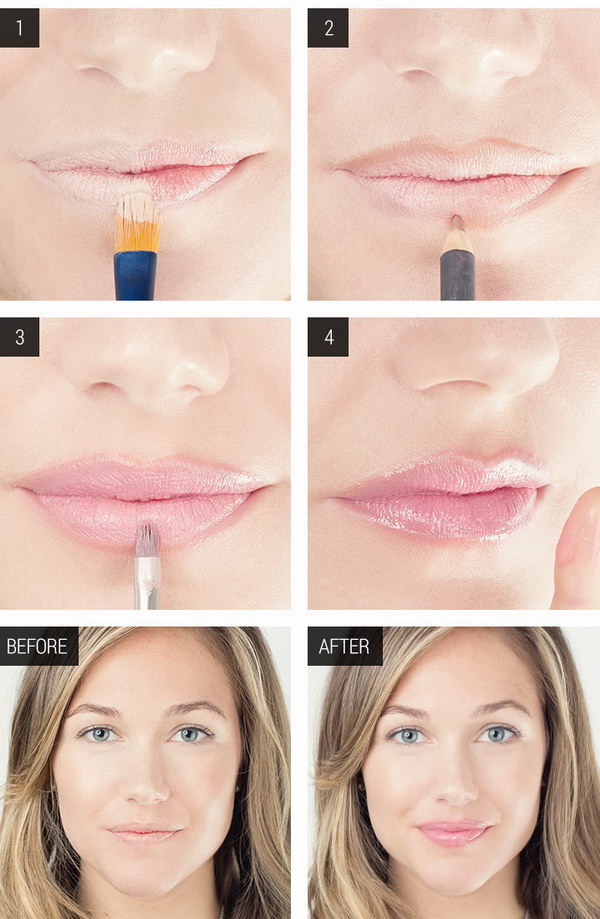 Kool Aid Lip Stain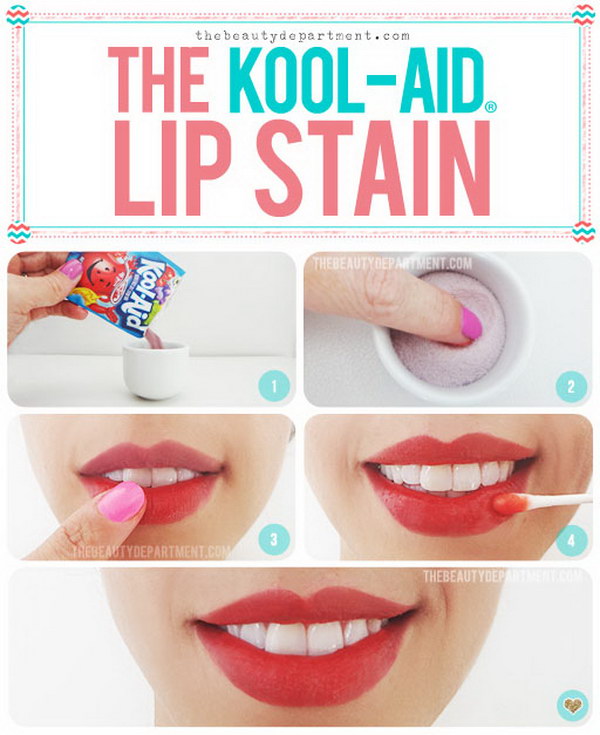 The Secret to Long-Lasting Lipstick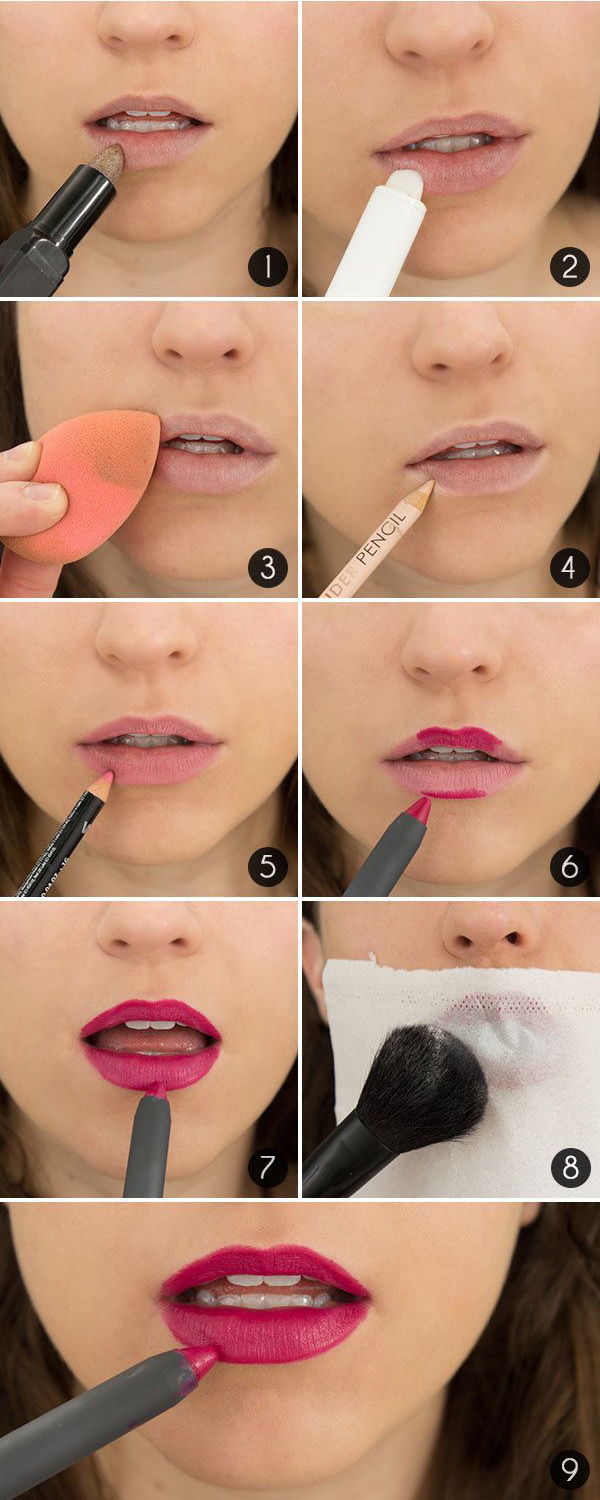 Homemade Lip Scrub

Another DIY Natural Lip Scrub
Chapped Lip Quick Fix with Tape

Make Lipstick Last Longer with Tissue Paper and Translucent Powder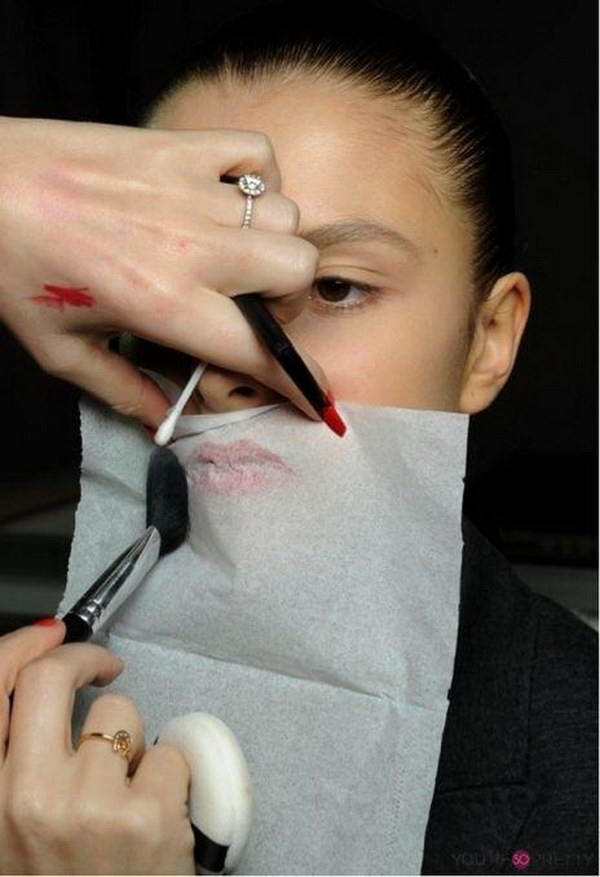 After you have applied your lipstick, hold a piece of tissue paper over your lips and lightly dust translucent powder over the tissue. laurenconrad.
How to Get Pink Ombre Lip
Four simple steps get you a sultry, contoured pout with our pink ombre lip tutorial via lulus.
How to Create the Perfect Cupid's Bow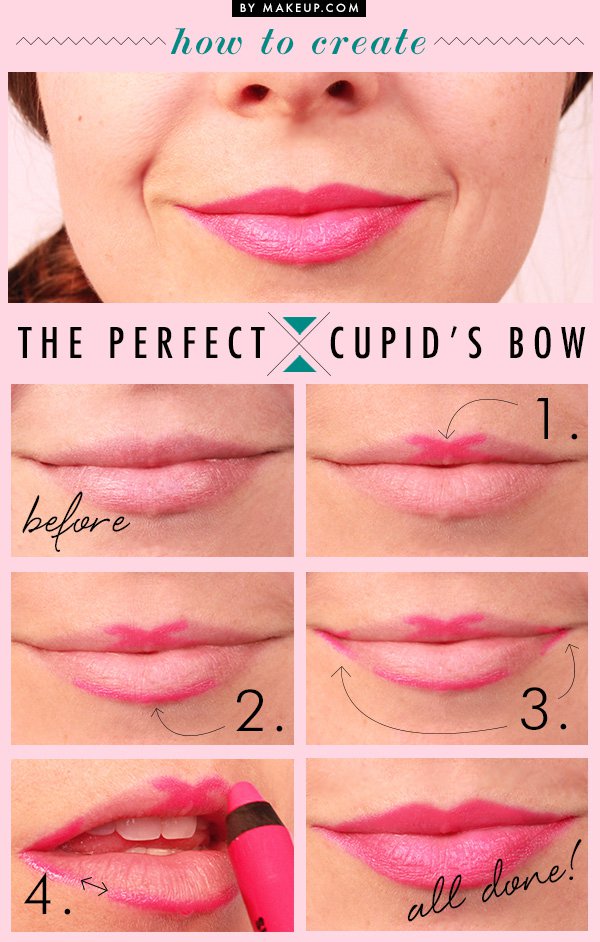 Repurpose Broken Eye Shadow as A Lip Color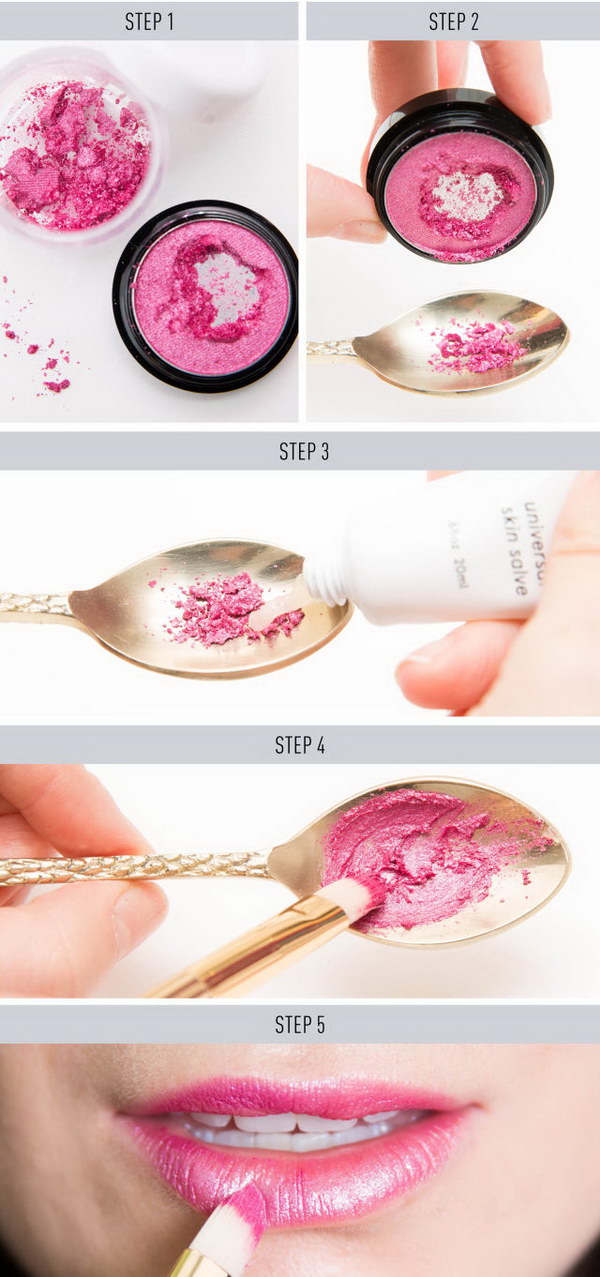 Golden Orange Lip Tutorial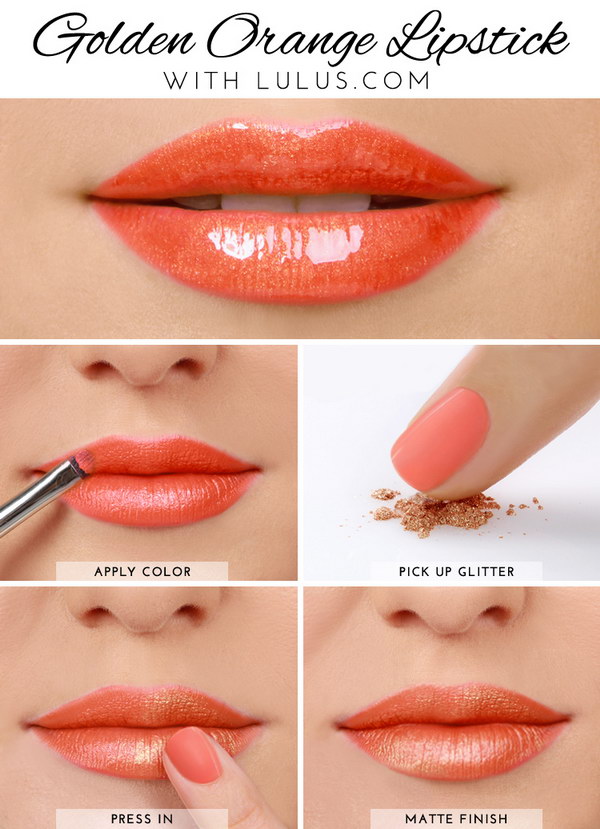 Eye Makeup Hacks
– Doing cats eyes but need a clean line? Use a piece of sellotape or credit card for a perfect finish.
– Want to wear colorful shadows but they keep fading, try priming your eyes with a white eyeliner or eyeshadow; this will make your color stand out.
– Getting your highlights right can be a make or break with eye makeup. The lighter colors (whites, creams, and pearls) should be applied to the middle of the eye, the inner corners and just under your brow bone. Use your lightest colors first, and then move on to your darker shades.
Eyelashes Hacks:
– Nothing looks worse than clumpy lashes so avoid this by not adding more than two coats of mascara.
– If your mascara has become clumpy and you haven't had time to replace it yet, you can add a few drops of eye drops to extend its use.
– Use that credit card again! Hold it behind your lashes while applying mascara to avoid getting mascara on your eye shadow.
– For the best results when using your lash curler, pinch at the very base of your lashes, then lift up the curler into an inverted position; this creates double the curl and lasts much longer!
Sweep Loose Powder Through The Lashes Before Mascara For Thicker Lashes

Easy Remedy Using Egg And Caster Oil For Thicker And Longer Eyelashes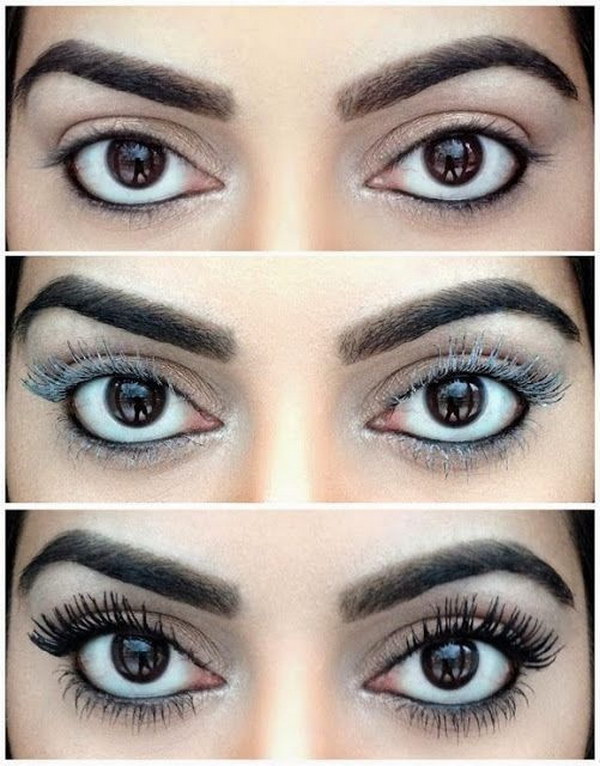 integritymattersblog.
How to Grow Longer Lashes Naturally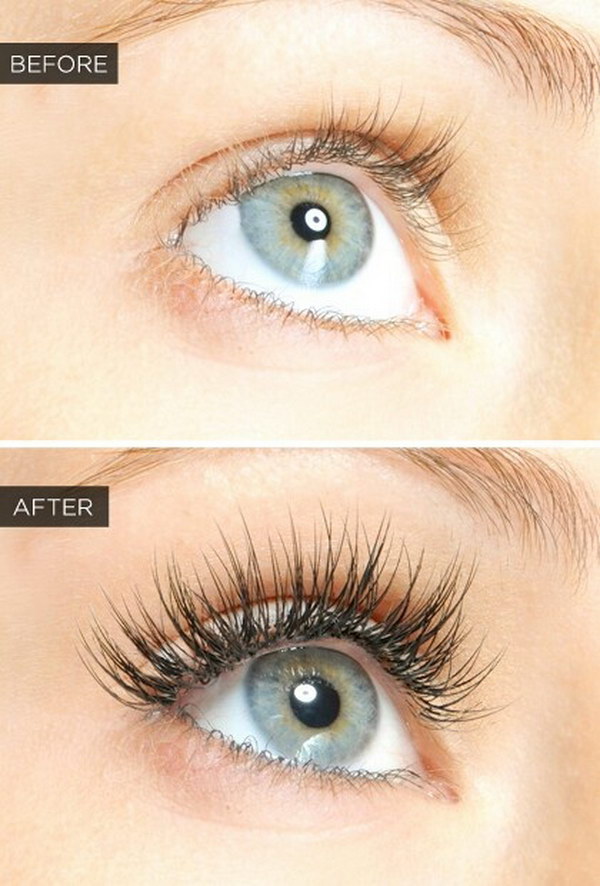 Lash Curling Secret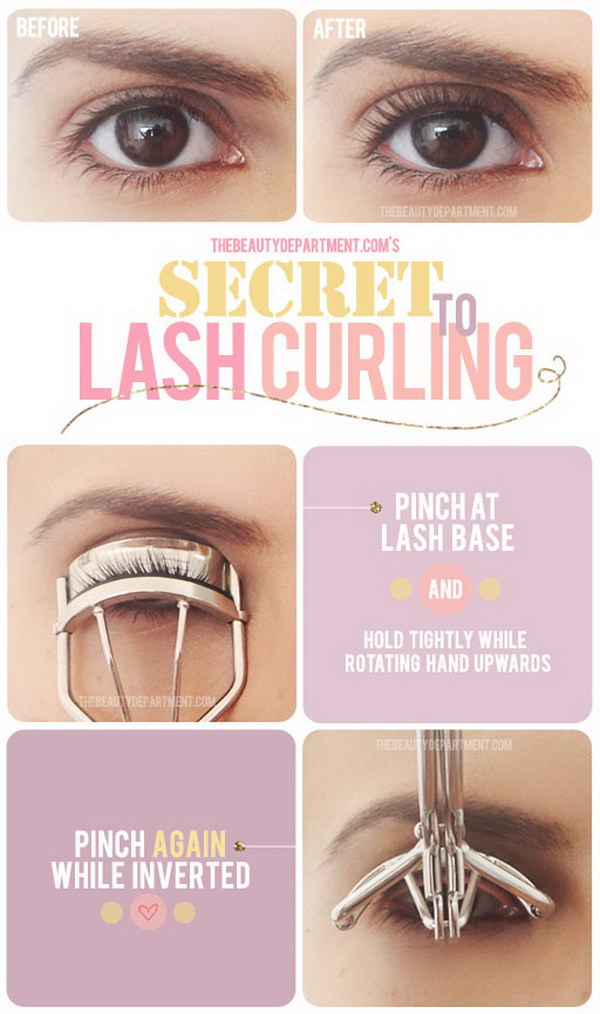 Makeup Hack for Doing False Eyelashes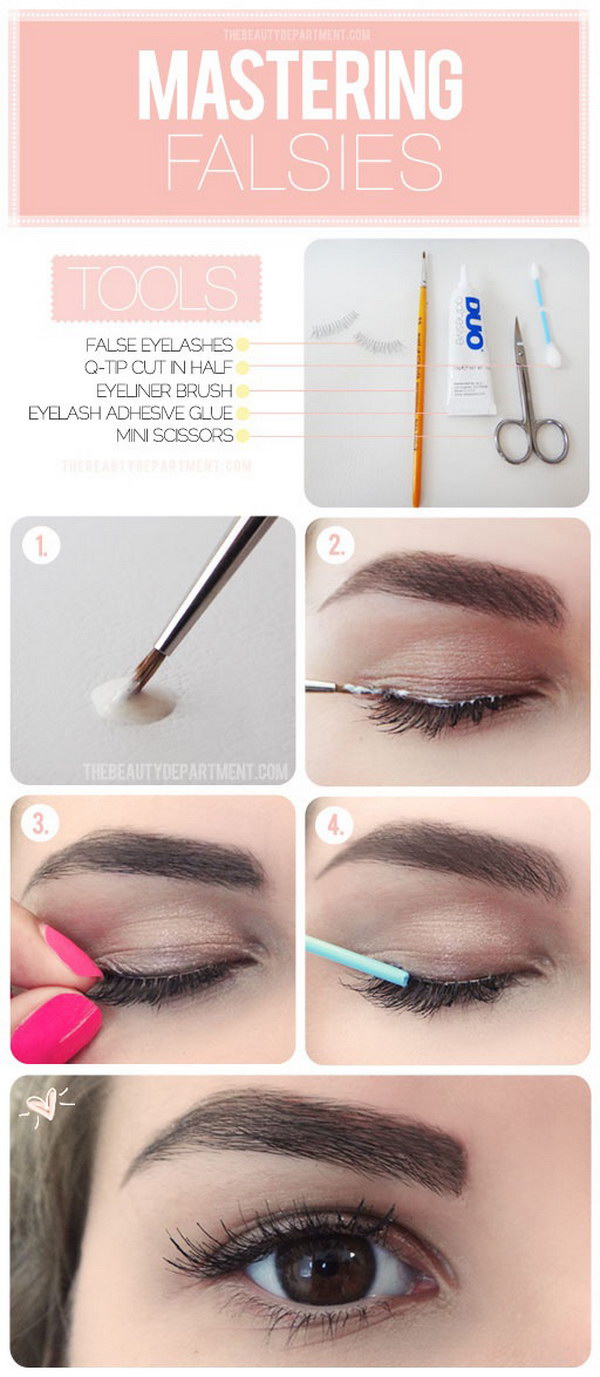 How to Get Thicker Lashes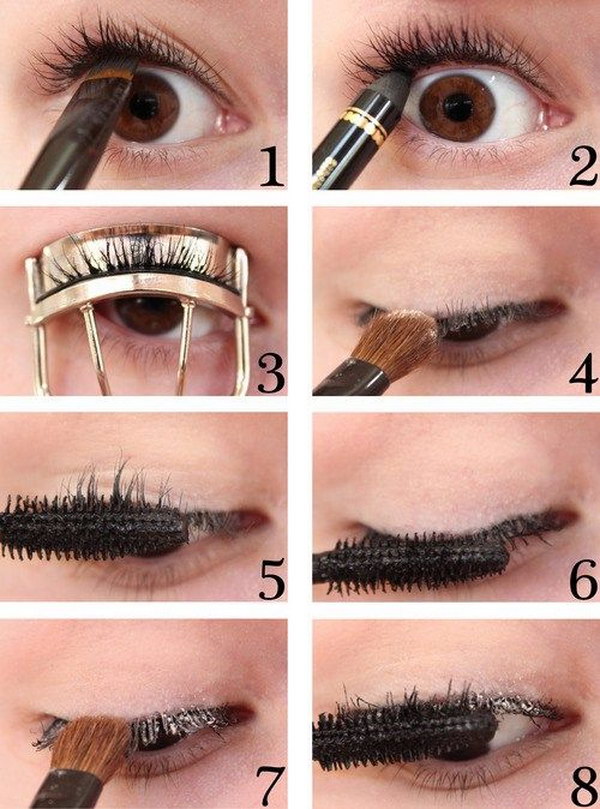 Eyeliners Hacks:
– Using a white eyeliner will perk up tired looking eyes and make your eyes appear bigger – bonus!
– In a pinch, you can use mascara as the eyeliner. Just use a liner brush.
– If you want a smudgy-eyeliner look you can create your own gel liner; just heat up your regular kohl liner over a burner for a few seconds to get a softer texture.
Eyeliner Pen as a Stamp Instead of the Winged Eyeliner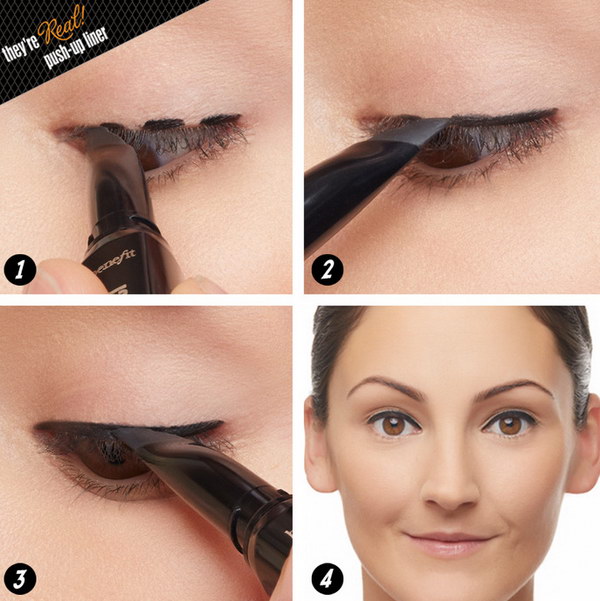 Eyeliner Hack: Tightlining Technique Tutorial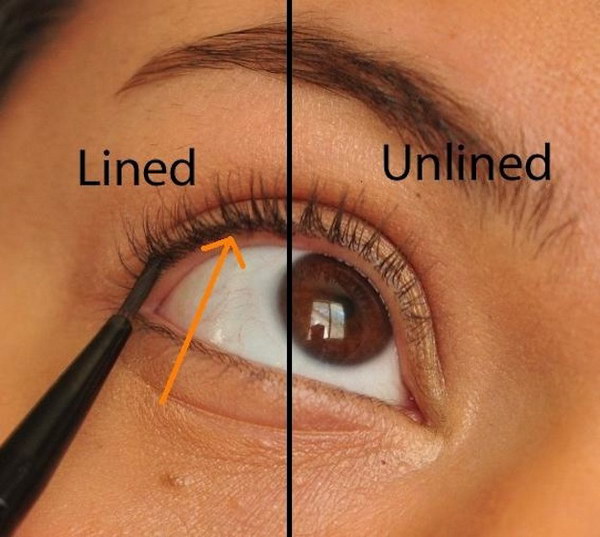 Tightlining is good for those who don't want to look too "done." Take a small brush dipped in gel liner or a liquid eyeliner with a superfine tip and dot liner in between your lashes above your waterline for subtle definition. painted-ladies.
Eye Poppers! Using White & Black Liner To Make Your Eyes Pop

DIY Winged Eyeliner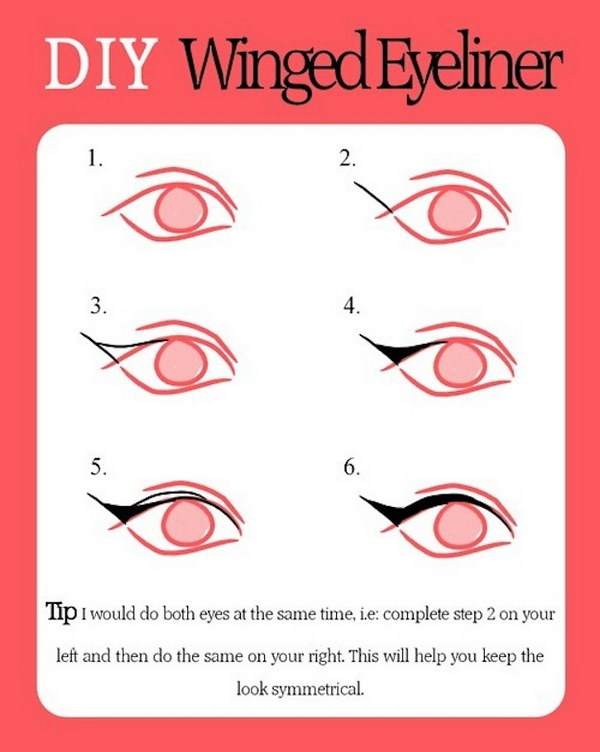 How to Make Your Inner Liner or Waterliner Last Longer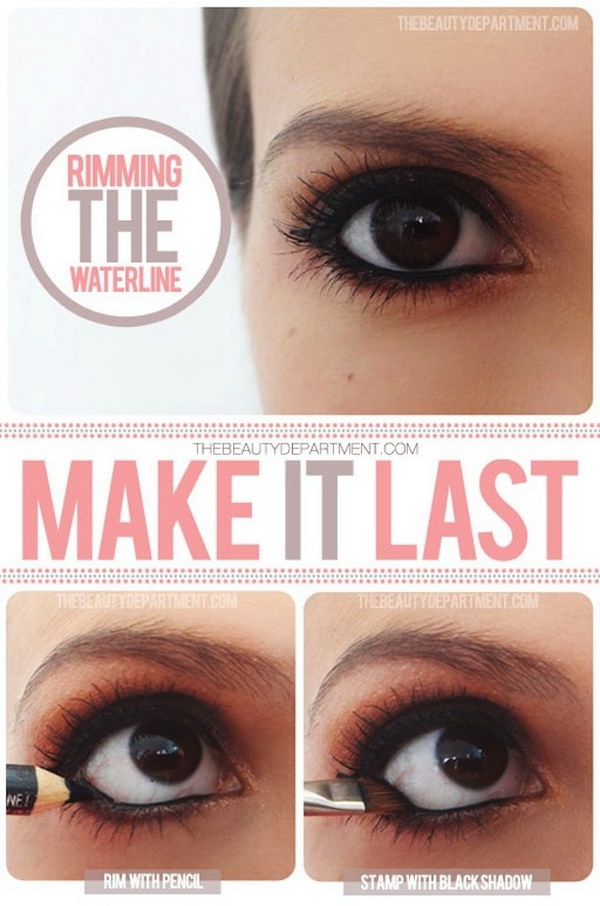 Create Winged Eyeliner with Tape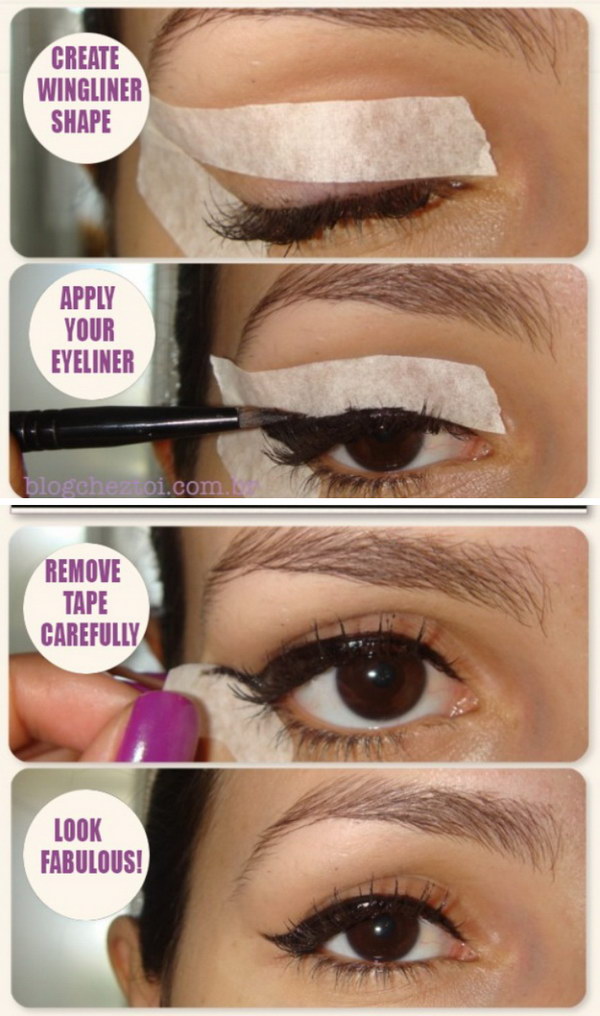 How to Get Confetti Eyeliner

How to Line and Curl at the Same Time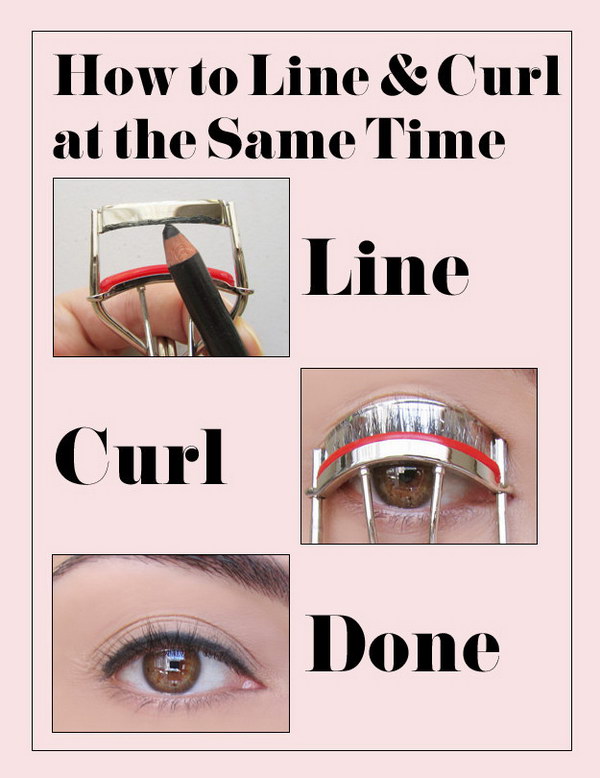 Eyeshadow Hack:
Use Eyeshadow and an Angled Brush for a Softer Look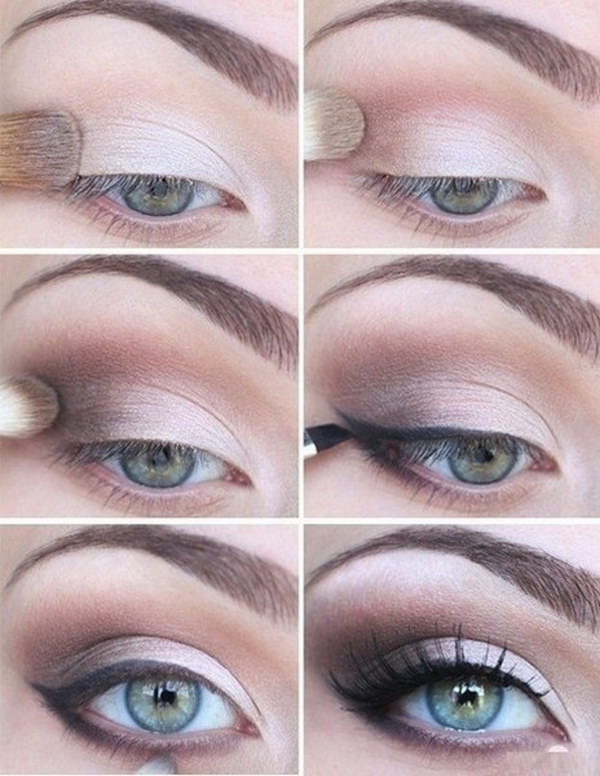 How to Intense Metallic Smokey Eye

DIY Rose Gold Shadow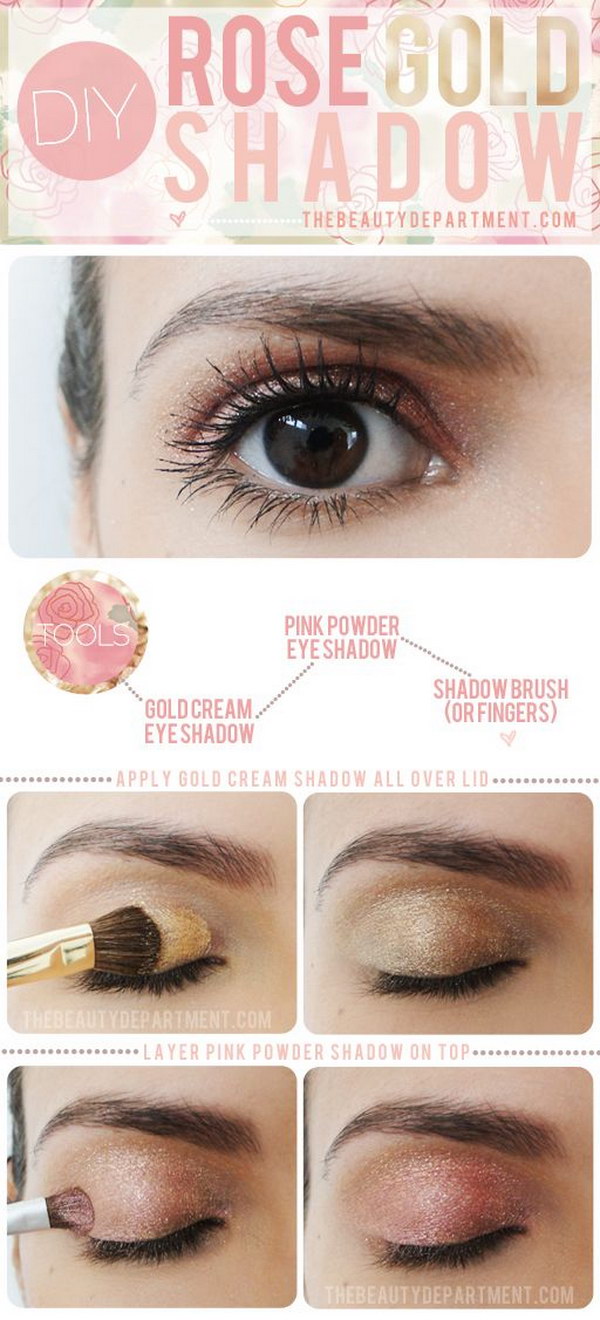 Eyebrows Hack:
– Use a tiny drop of hairspray to tame unruly or stray eyebrows.
– Do research online to find the most flattering eyebrow shape to flatter the shape of your face. Not all eyebrows were created equal!- Draw an arch above your eyebrow with a highlighter, and blend using your finger to create the effect of your eyebrow archs looking raised. Also, it makes your eye area look lifted and fresh.
– Don't throw away old mascara brushes! Wash them and use them again use them as eyebrow brushes.
Perfect Eyebrows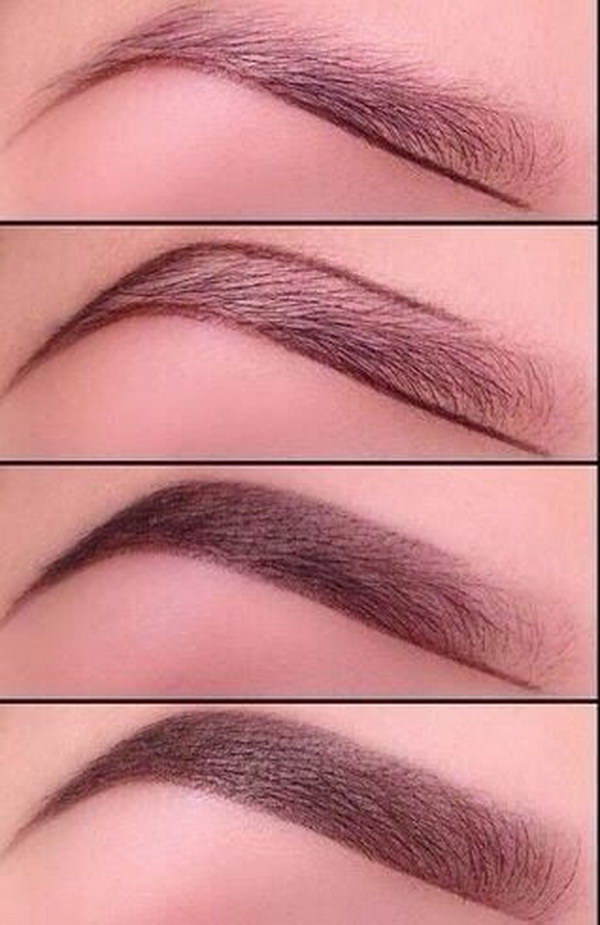 Tame Unruly Brows with Toothbrush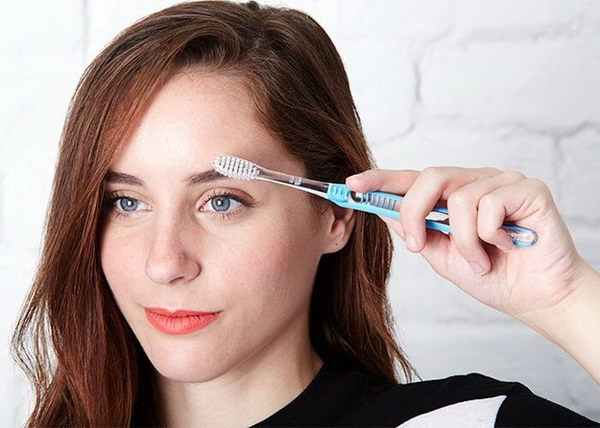 Get the Perfect Eyebrow Arch with a Spoon
How to Get the Best Brows for Your Face

Homemade Eyebrow Gel

Get crisp and clean eyebrows using homemade eyebrow gel. This DIY version is a natural alternative to the drugstore gels made with chemicals. This recipe uses natural ingredients that you can easily find to keep those stray hairs in control. ehow.
Facial Makeup Hacks
– Always wear something over your clothes to prevent getting makeup on them during application. Try an old T-shirt or towel.
– Remember that concealer goes on after foundation and not before.
– To avoid streaky foundation apply your makeup with downward strokes.
– When you choose foundation try to match it to your neck – this is because your neck receives less sun and therefore is closer to your natural color.
How to Apply Blush for Your Face Type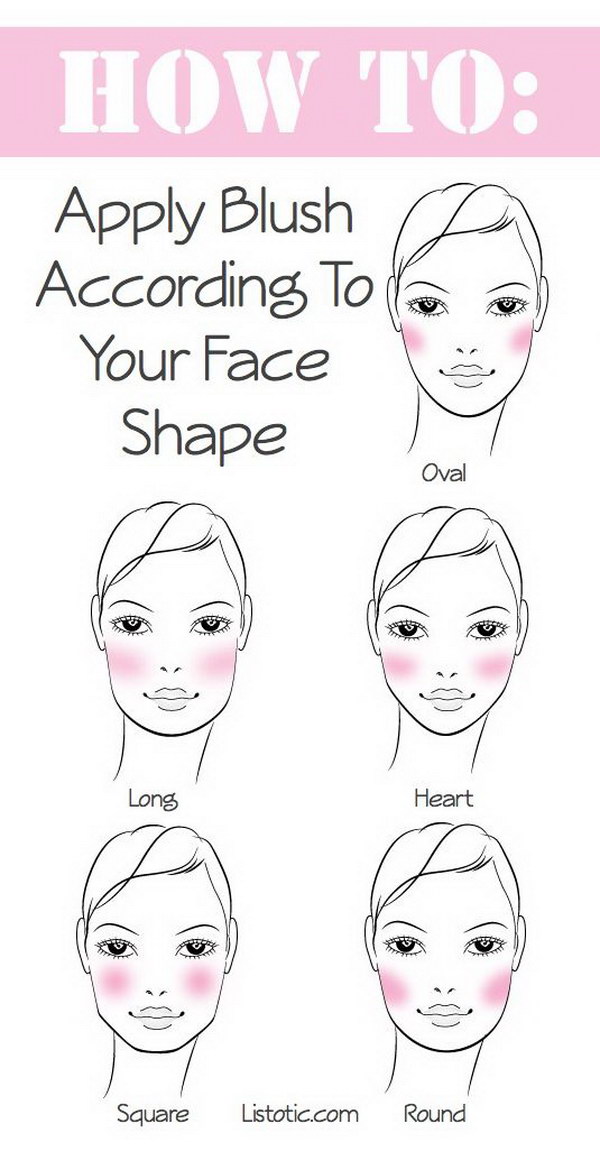 How to Create Downward Strokes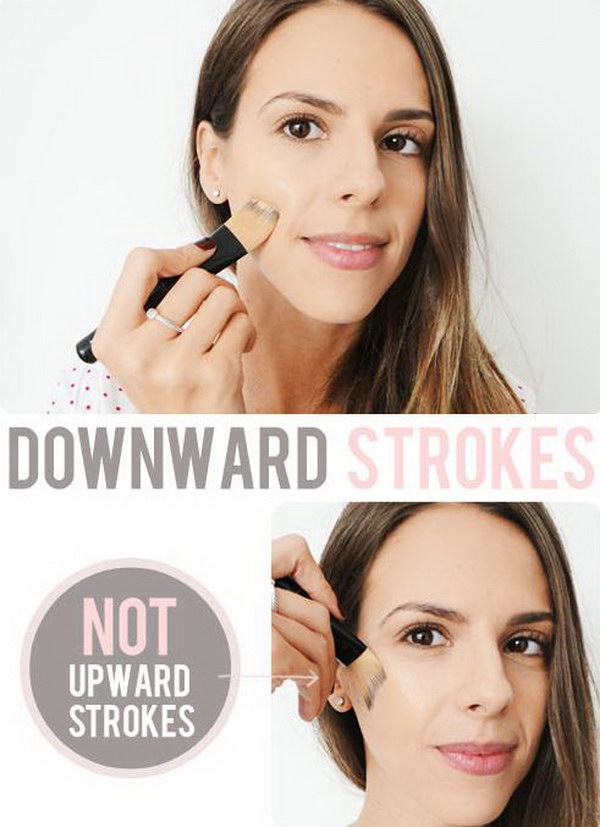 Acne Scars Cover Up

source.
Spot Concealing Hack

How to Find Your Perfect Foundation Color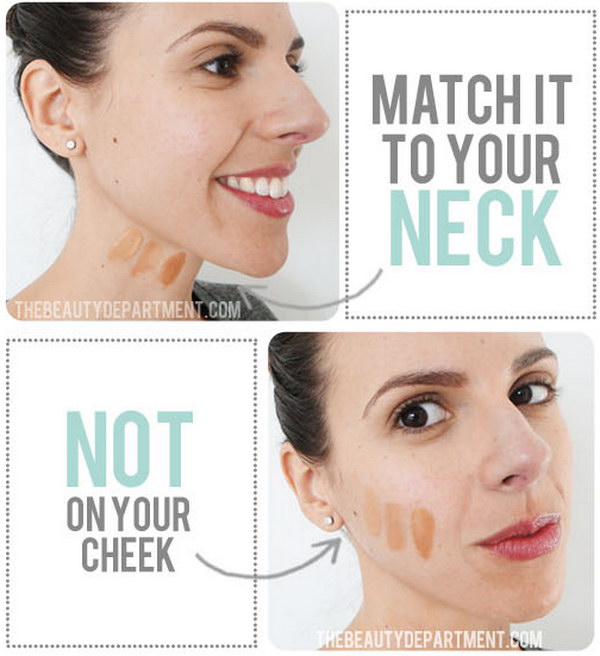 The Most Flattering Way to Apply Concealer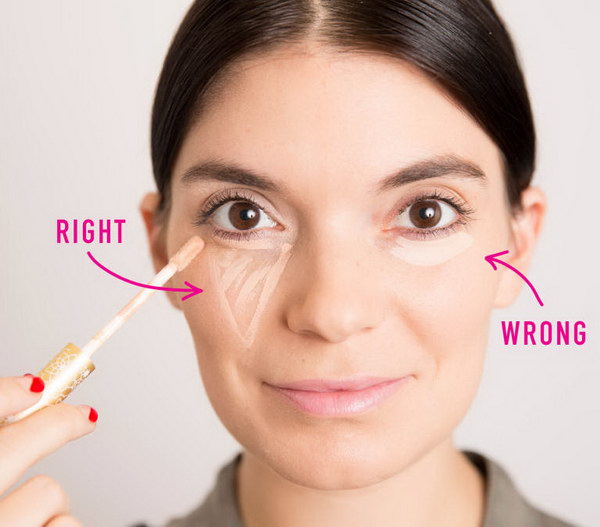 DIY Tinted Moisturizer
How to Find the Right Blush for Your Skin Tone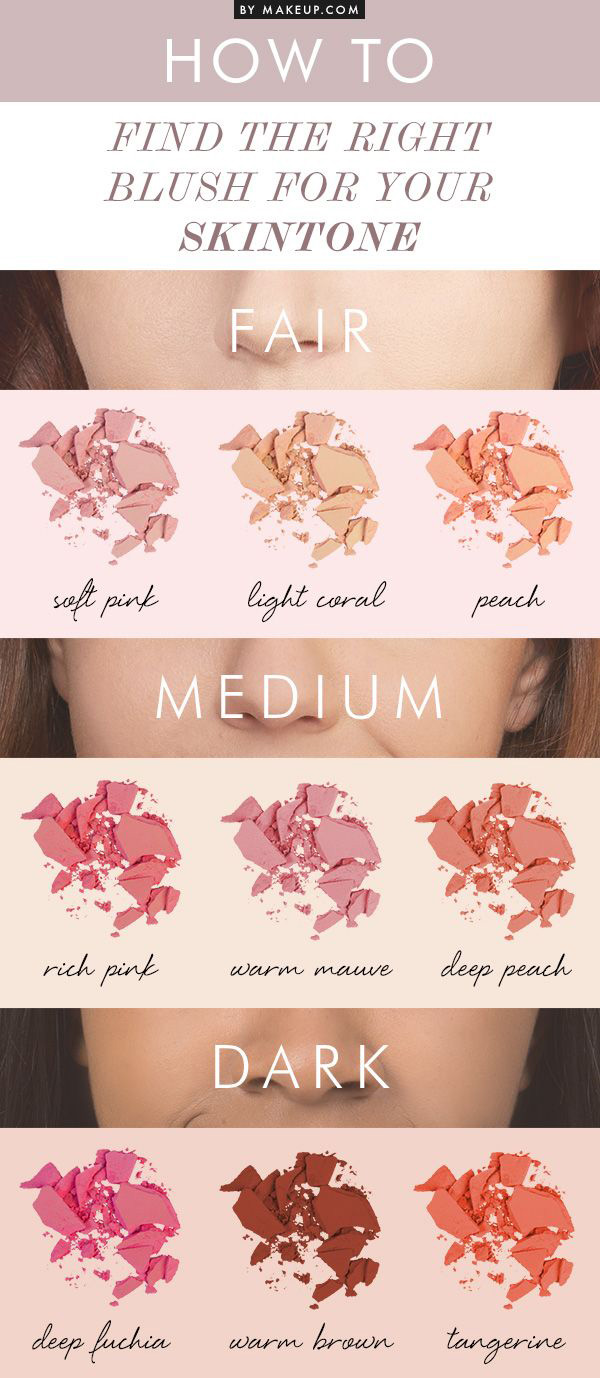 Cover Dark Circles With Red Lipstick