10 Creative Pregnant Couple Halloween Costumes to Double the Boo
Are you and your partner expecting a little pumpkin of your own? Well, it's time to let that baby bump take center stage this Halloween with some incredibly creative and heartwarming Pregnant Couple Halloween Costumes! Embrace the joy of impending parenthood while having a spooktacular time dressing up together. Here are 10+ charming costume ideas that will make your Halloween extra special.
Bun In The Oven Costumes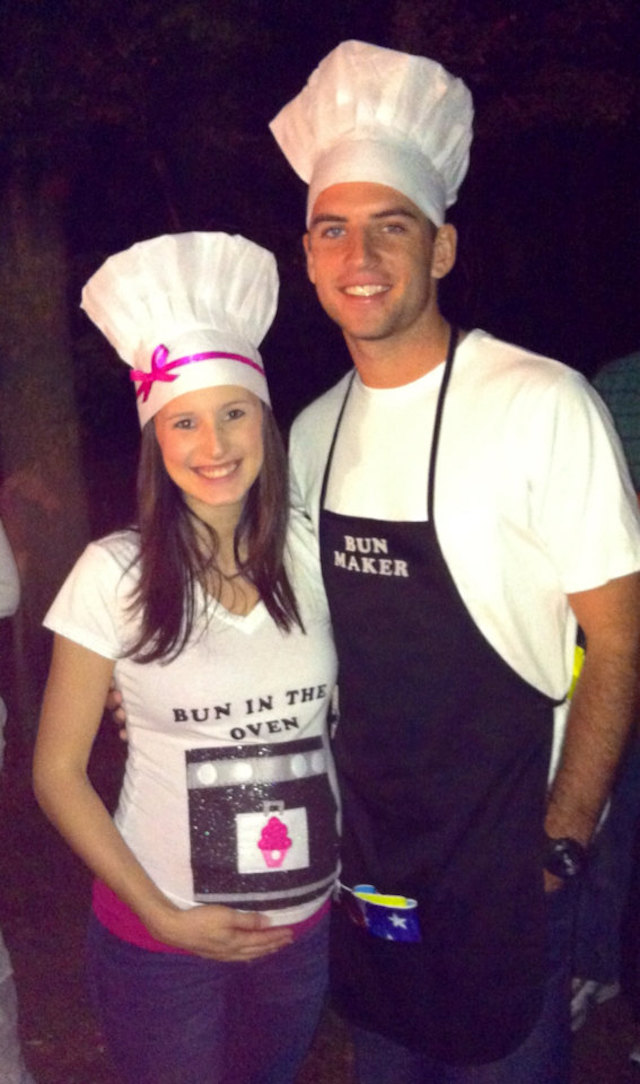 One of the most endearing and clever ideas for pregnant couples is the "Bun in the Oven" costume. In this adorable ensemble, one partner dresses up as a baker with a chef's hat and apron, while the expectant mom-to-be becomes the literal "bun in the oven." It's a sweet way to let everyone know that something delicious is baking!
The Bun Maker Costumes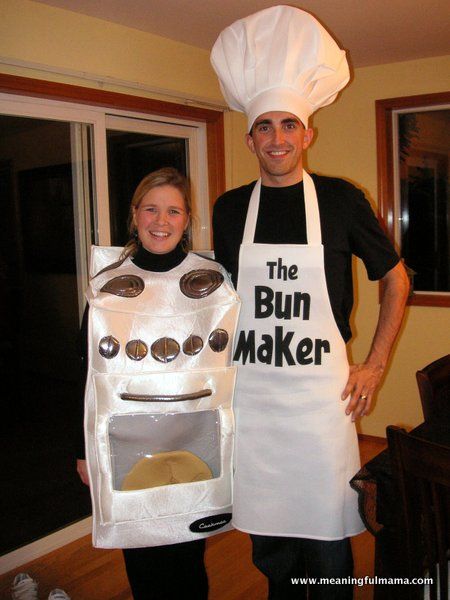 To complete the "Bun in the Oven" duo, the other partner can go as the "Bun Maker." It's an incredibly cute and heartwarming way to tell the world that you're cooking up something special together.
Thing 1 Thing 2 Costumes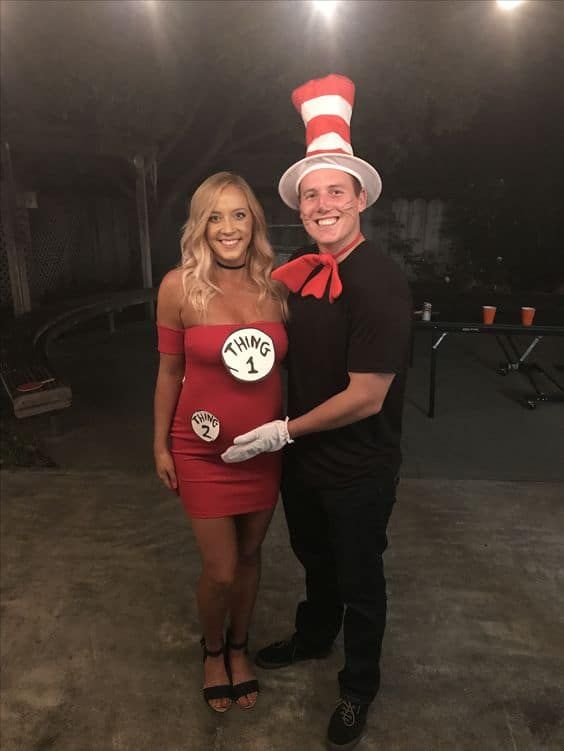 Dr. Seuss fans, this one's for you! Dressing up as Thing 1 and Thing 2 from "The Cat in the Hat" is a whimsical choice for pregnant couples. These mischievous characters are known for their playful antics, making them a perfect fit for Halloween.
Funny Castaway Couples Costumes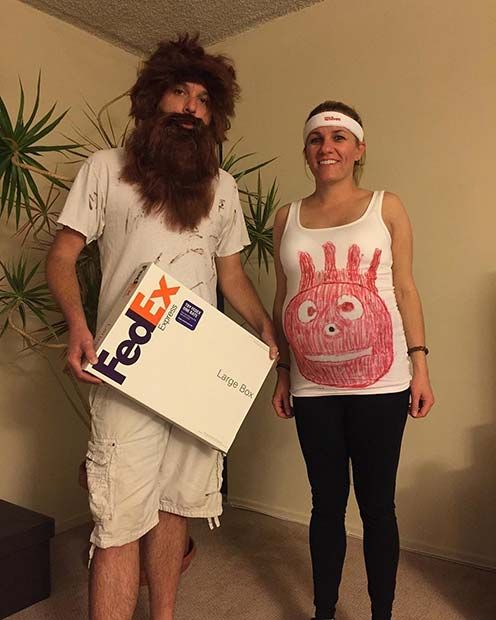 If you and your partner have a love for adventure and a sense of humor, consider going as characters from the movie "Cast Away."
Bump Ahead Costumes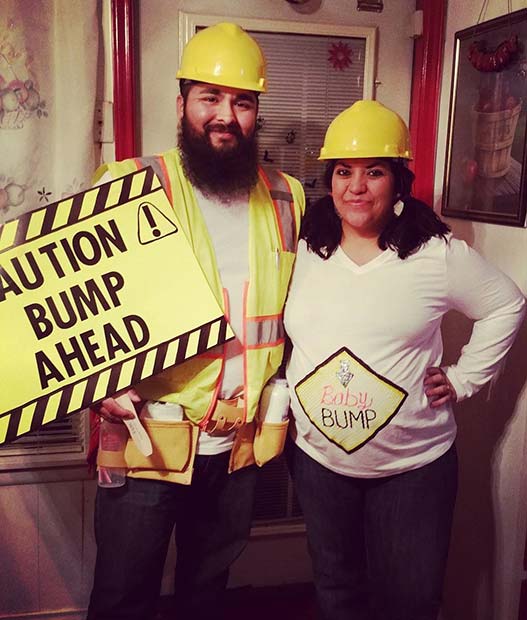 This is a clever play on words that adds a touch of humor to your Halloween celebration.
Cute Baseball Couple Costumes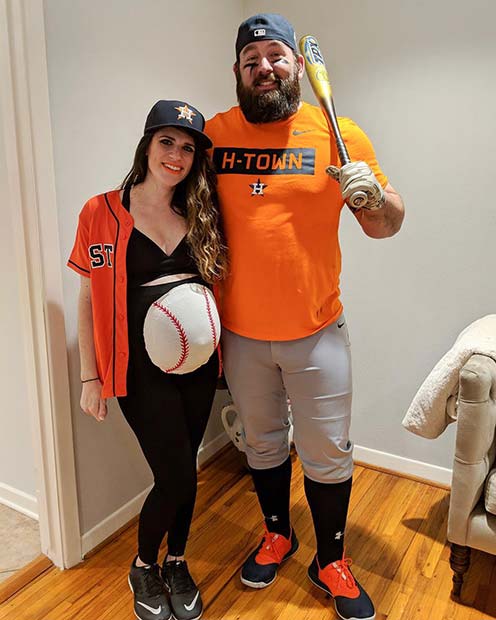 For couples who share a love for America's favorite pastime, dressing up as a baseball player and a baseball is a home run idea. The expectant mom can become the adorable baseball, complete with baseball stitching painted on her bump, while her partner goes as the enthusiastic baseball player, complete with a glove and cap. It's a delightful way to blend your passion for the sport with the joy of pregnancy.
Mother Earth Costumes
Celebrate the beauty of nature and your growing family with the "Mother Earth" costume idea. One partner can transform into the nurturing Mother Earth, adorned with a floral crown and earthy attire, while the other becomes a guardian of the planet, perhaps dressing as a tree or animal.
Fun Burglar and Loot Bag Costumes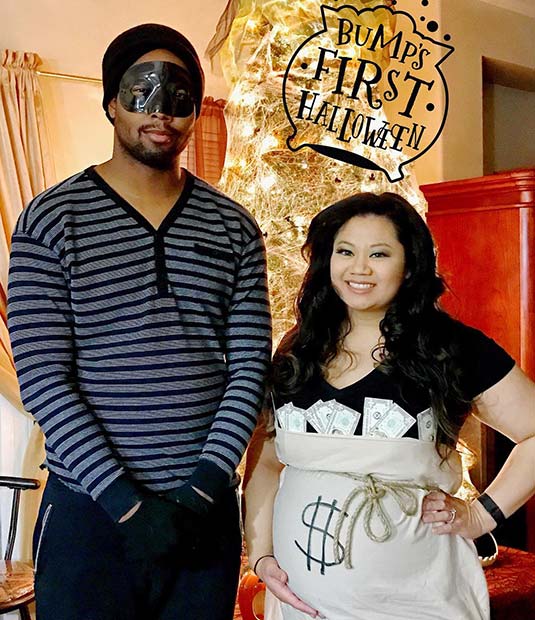 Embrace a bit of mischievousness this Halloween by dressing up as a burglar and their loot bag. One partner can be the sneaky burglar, complete with a striped shirt and eye mask, while the other partner showcases the "stolen goods" with a bag filled with baby-related items.
Egg and Toast Costumes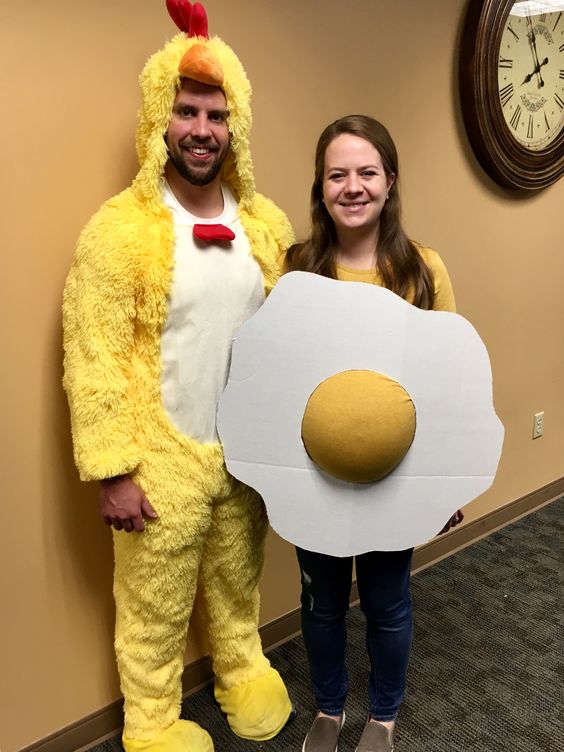 Sliced Avocado Costumes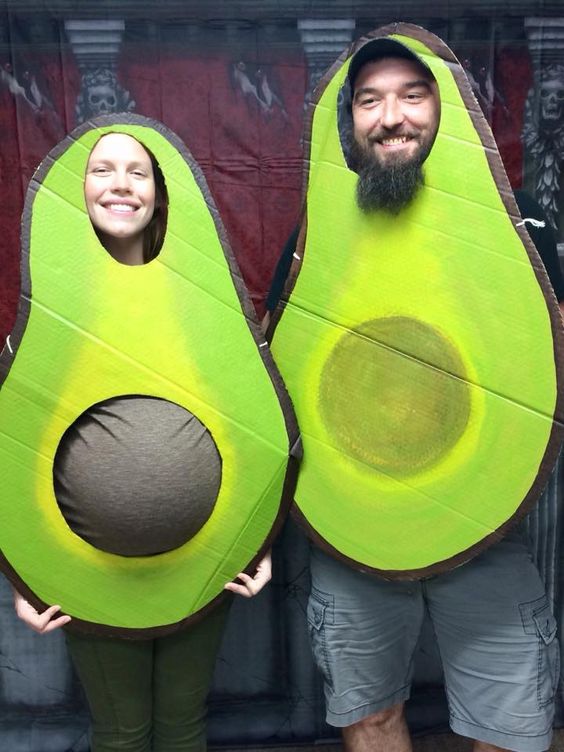 This playful ensemble allows you and your partner to become the ultimate foodie couple, with a creative twist that highlights your pregnancy. In this costume, one partner transforms into a half of an avocado, complete with a green, textured outfit, while the other partner becomes the toast. But here's the delightful twist – the baby bump takes center stage as the avocado's pit!
Harry Potter Halloween Costumes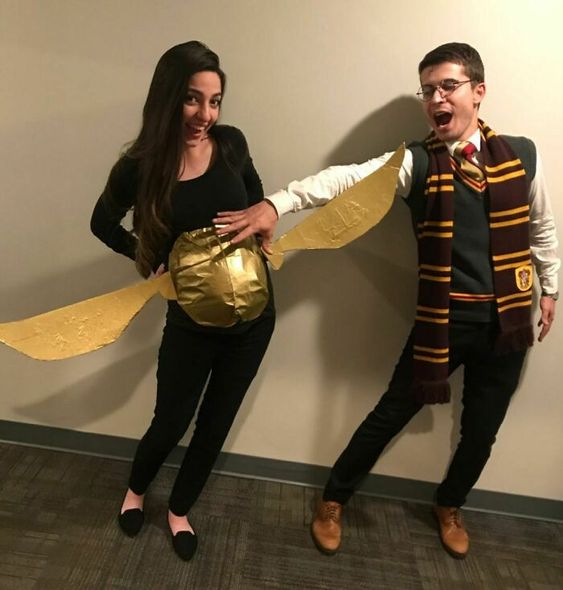 For fans of the wizarding world, there's no shortage of magical costume possibilities. They offers endless opportunities for creative and enchanting costumes that will bring a touch of magic to your Halloween celebration.