20 Cool Science Project Ideas for Kids
If you're looking for some fun science experiments for kids then you've come to the right place. We've collected many simple, fun, educational and safe science projects you can do with your kids to bring science to life before their eyes. They're simple and use common household items. Most of them have tutorials to teach you step by step and can be done easily with the right supplies.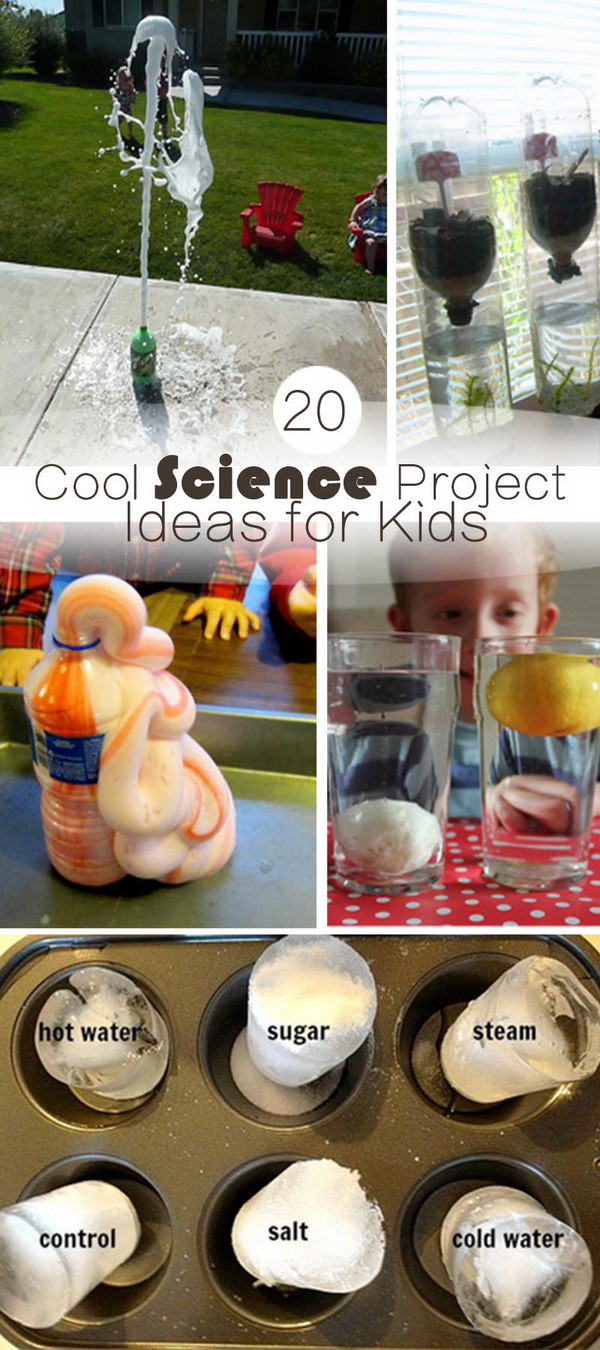 Enjoy these fun science projects and show friends what you've discovered and most importantly, have fun!
Rain Clouds in a Jar
Fill the jars or containers 3/4 with water and then top with shaving cream. Fill their pipettes or droppers with blue water and squeeze it onto their cloud. As the cloud fills with water it will begin to rain.
Walking Water
Another terrific and very simple science experience children find interesting. All you need is paper towel, a couple of glasses and some colored water.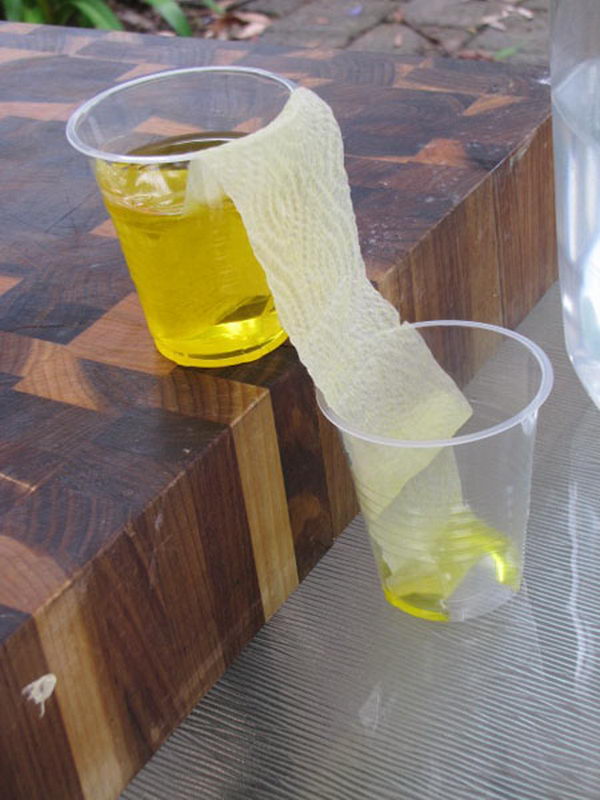 source
Ecosystem in a Bottle
The water will evaporate to the top to rain down on the soil, helping the grass to grow and the dead leaves to decompose, which feed the insects. There will be plenty of oxygen from the plants, and the algae that will grow will feed the fish and snails.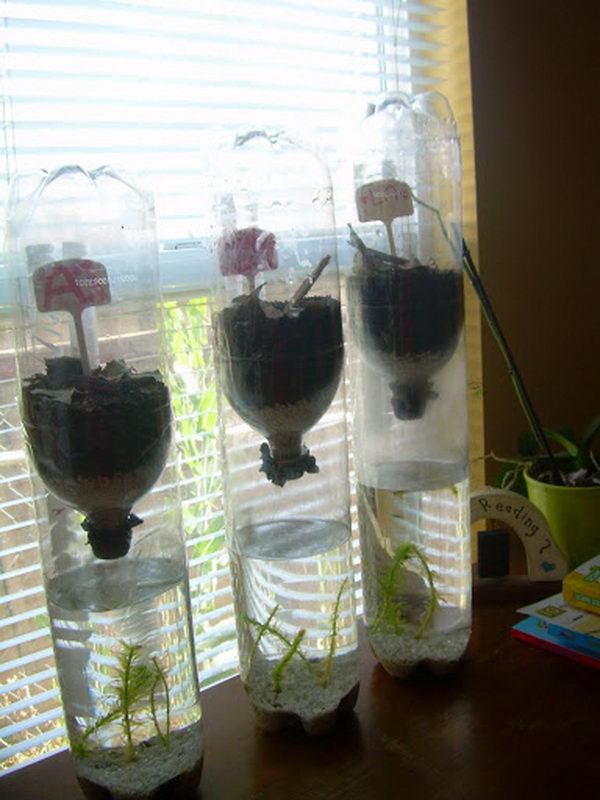 Fun With Structures
Push the ends of the spaghetti into the marshmallows to build different shapes for your tower. Put weight on it to see if this structure is stable.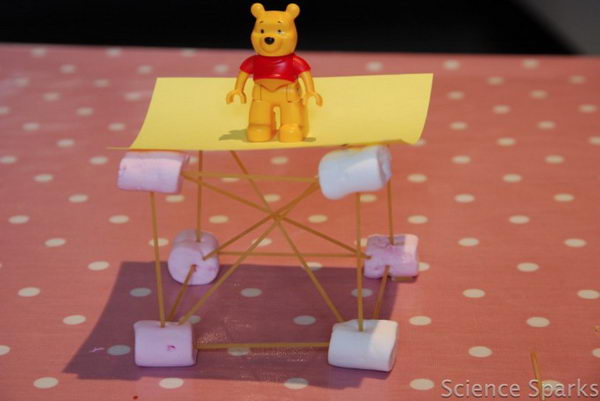 Gas Experiments for Kids
A science project teach kids about gas molecules. Better than fireworks. Cheaper, and much safer.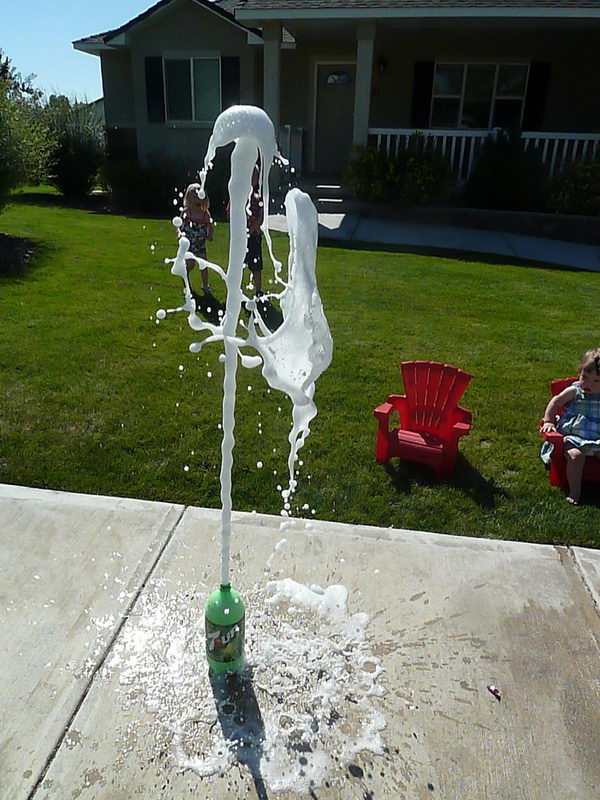 Growing Gummy Bear Experiment
Gummy bears are made up of water, sugar, and gelatin. Like a sponge, gummy bears will absorb water and grow bigger and bigger but the gelatin keeps the bears from dissolving in the water.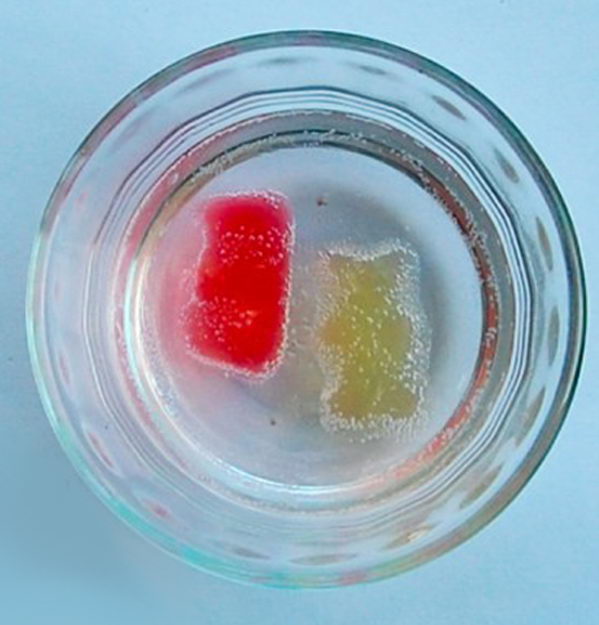 Elephant Toothpaste
Hydrogen peroxide naturally breaks down into water and oxygen. Dish soap catches the oxygen and makes bigger bubbles and the food coloring makes it look cool.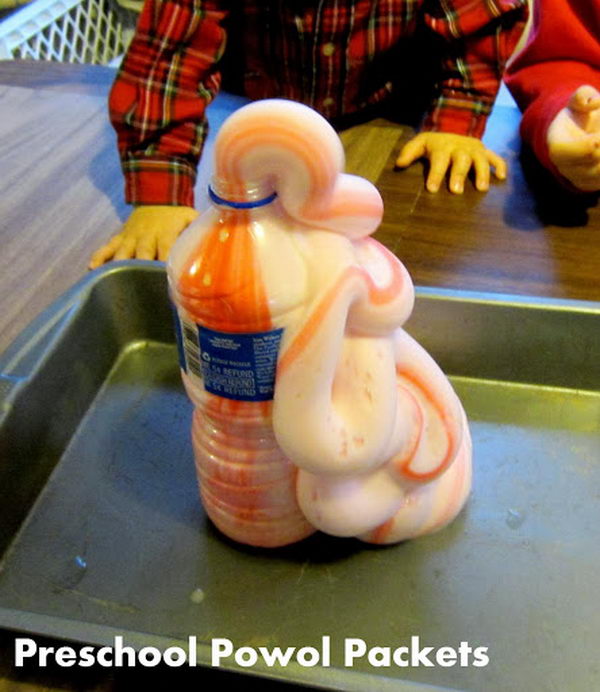 What will Freeze First
The best part about simple kitchen science for kids is that it lets your children see that science is everywhere. It's in their kitchen and is accessible to all.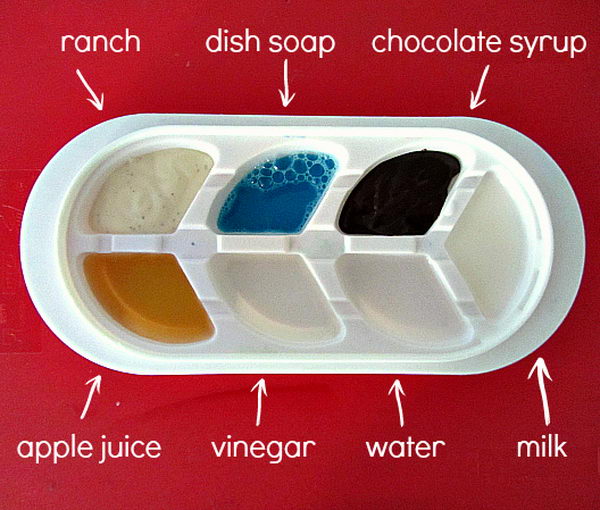 Sink or Float Lemons
The peeled lemon sank! The obvious prediction was that the peeled lemon would float since it weighed less than the lemon with the rind still on. The lemon rind acts like a life jacket – the rind is filled with air bubbles that keep the lemon afloat.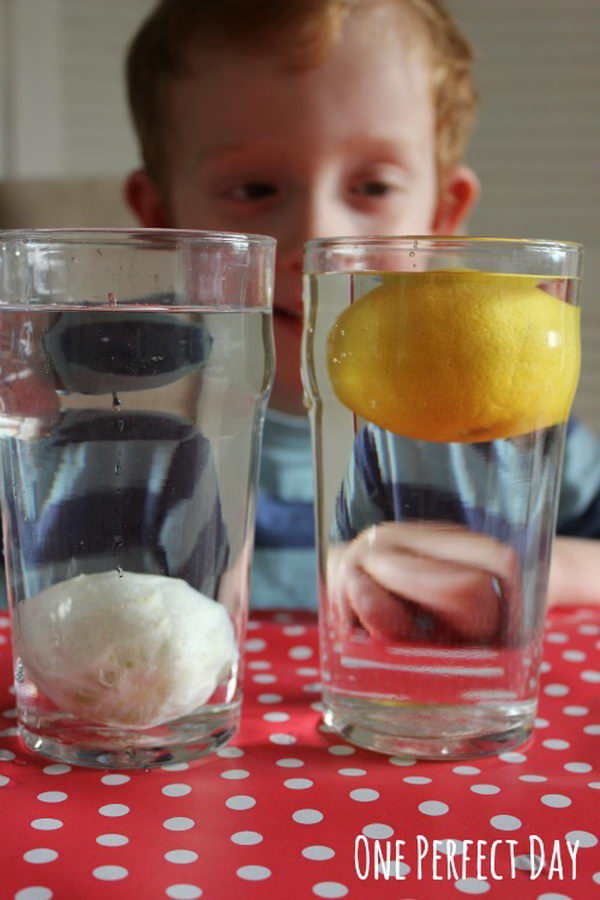 source
Lava Lamp Science Experiment
The Alka Seltzer reacts to make the Carbon dioxide bubbles. The bubbles stir the oil and colored water together.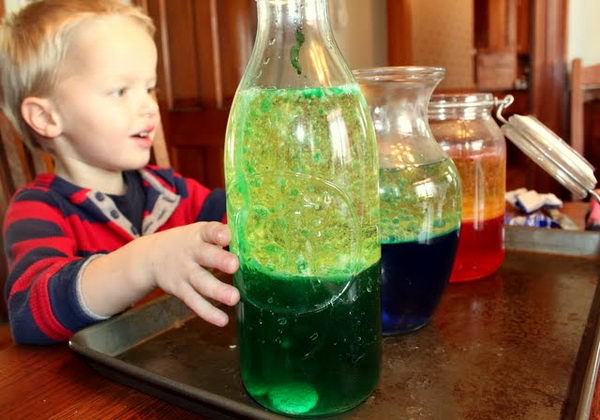 Colorful Celery Experiment and Capillary Action
Plants need water to survive and they draw water up from their roots through their capillaries. The capillaries are hollow and act a lot like a straw. Adding color to the water helps us visualize this usually invisible process.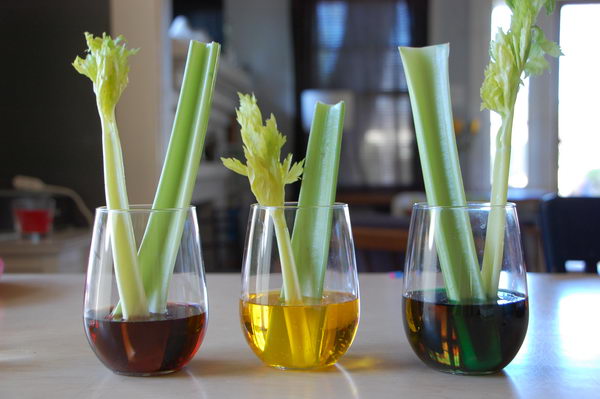 Melting Ice
Observe during the experiment and see which water melt fastest and which melt slowerer.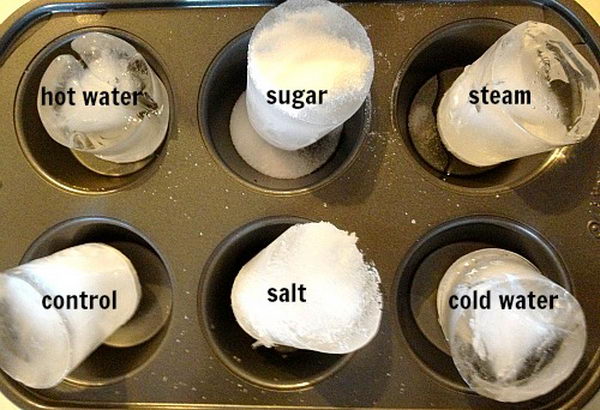 Magical Plastic Bag Experiment
When the sharp pencil pokes through the bag, the stretchy plastic hugs around the pencil, creating a watertight seal around the pencil…and the bag doesn't leak.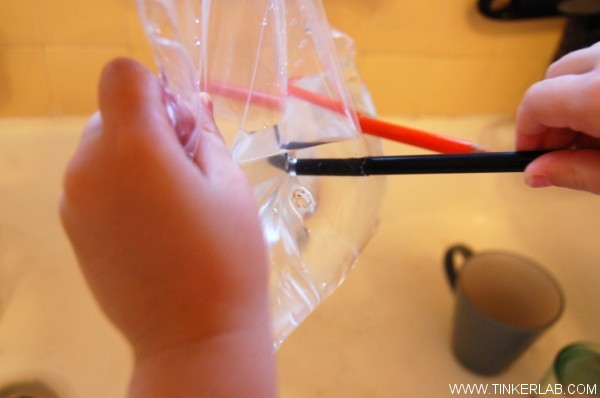 Growing Beans on Cotton Balls
This is a really easy, visual way to teach children about root systems. It's very exciting to watch how FAST the plants grow!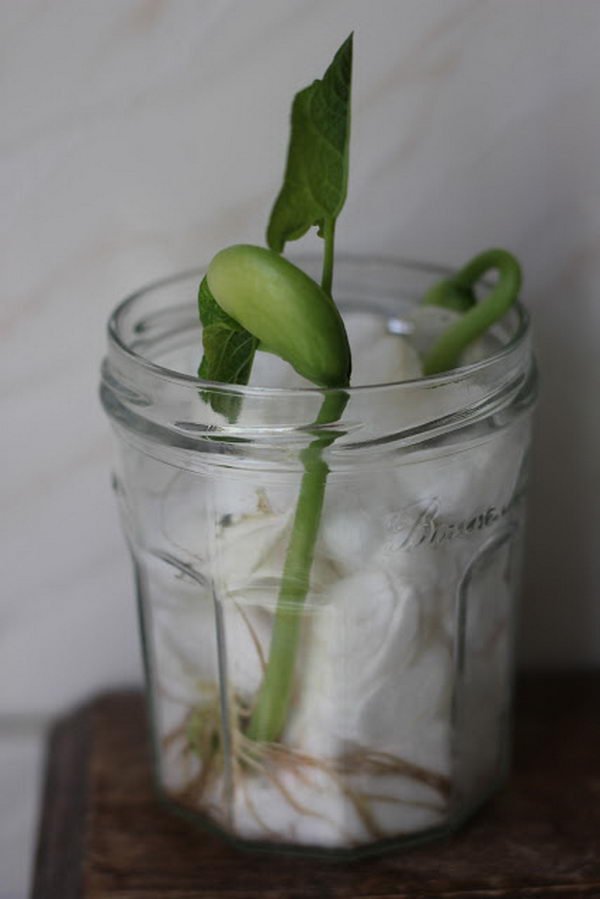 Pop Rocks Expander
Each of Pop Rocks candy pebbles contains a small amount of pressurized carbon dioxide gas.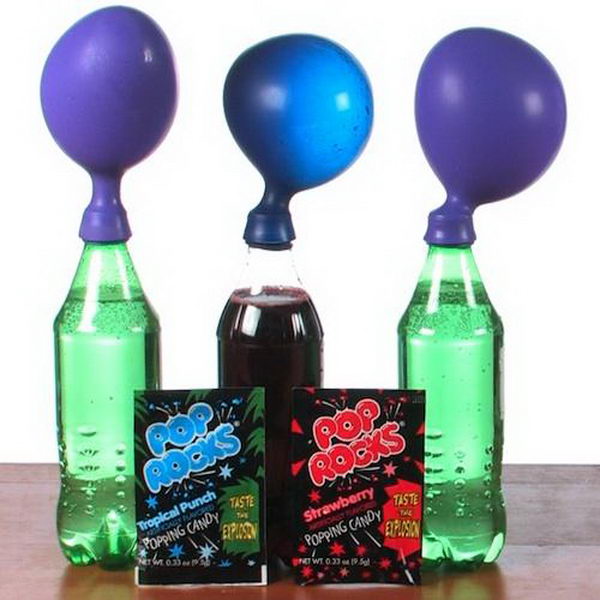 source
Visual Sound Waves
This is an incredible teaching of sound waves.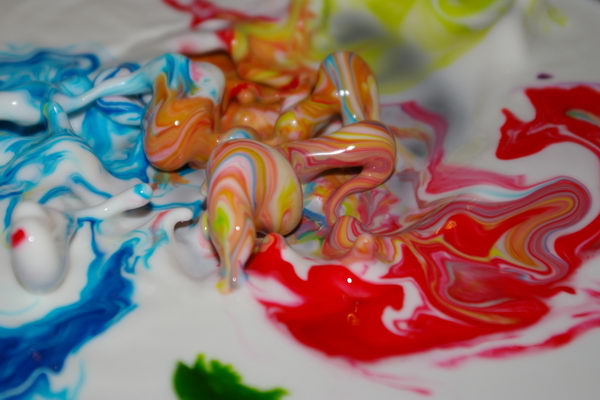 Rainbow in a Jar
This is a great little science lesson on the density of different liquids and on how some liquids don't mix (water and oil layers).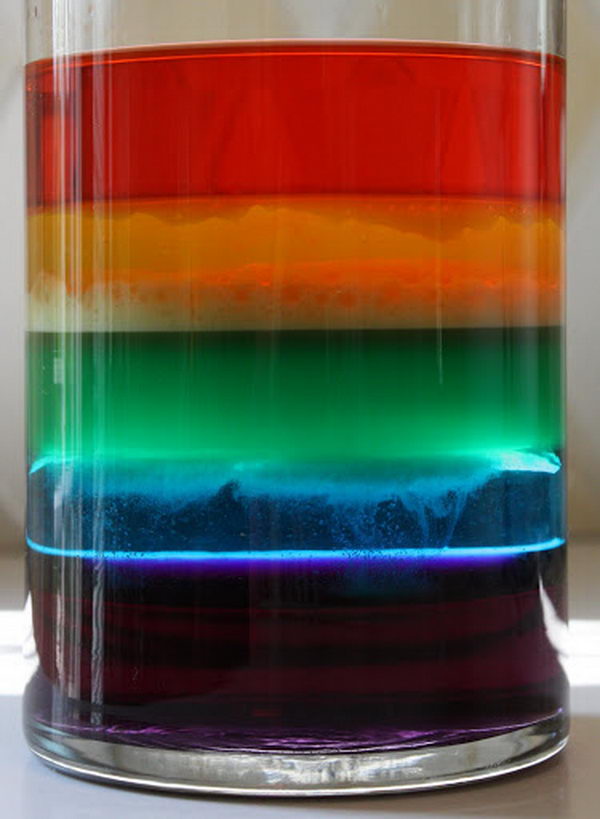 Combustion Experiment
The alcohol burns faster than the water evaporates, so the bill stays wet and safe.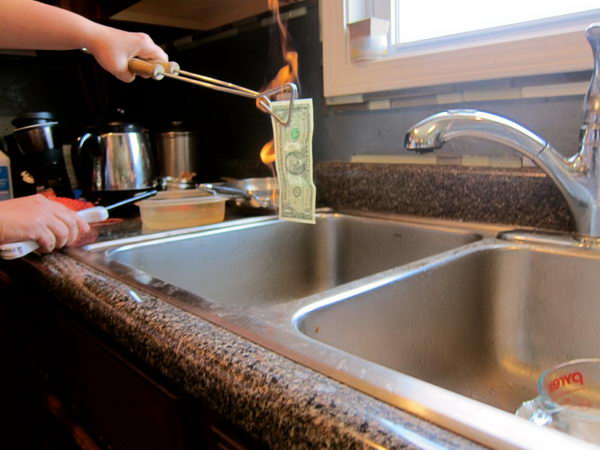 Volcano in a Tea Cup
Put some wax in the bottom of a fireproof glass container. Add some sand. Fill it up with cold water. Now carefully heat the bottom. Then the pressure becomes too much and at the weakest point, where the sand has bubbles, the hot wax shoots out in a lovely volcanic explosion.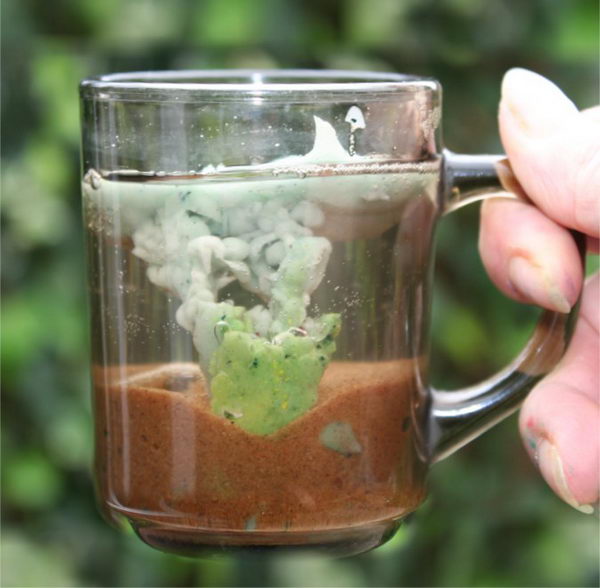 Magnetic Force Experiment
Basically it happens because magnets have an invisible force field that causes it to attract and stick to metals such as what is found inside these pipe cleaners. This force is strong enough to pass through some materials like the plastic of this container.