20 Creative Terrarium Containers
Take a look at these creative terrarium containers which bring a touch of nature indoors and make stunning centerpieces for special occasions. These terrariums use light bulbs, mason jars, cake stands, tea pots and any clear glass container to contain a tiny greenhouse, providing humidity and warmth to plants.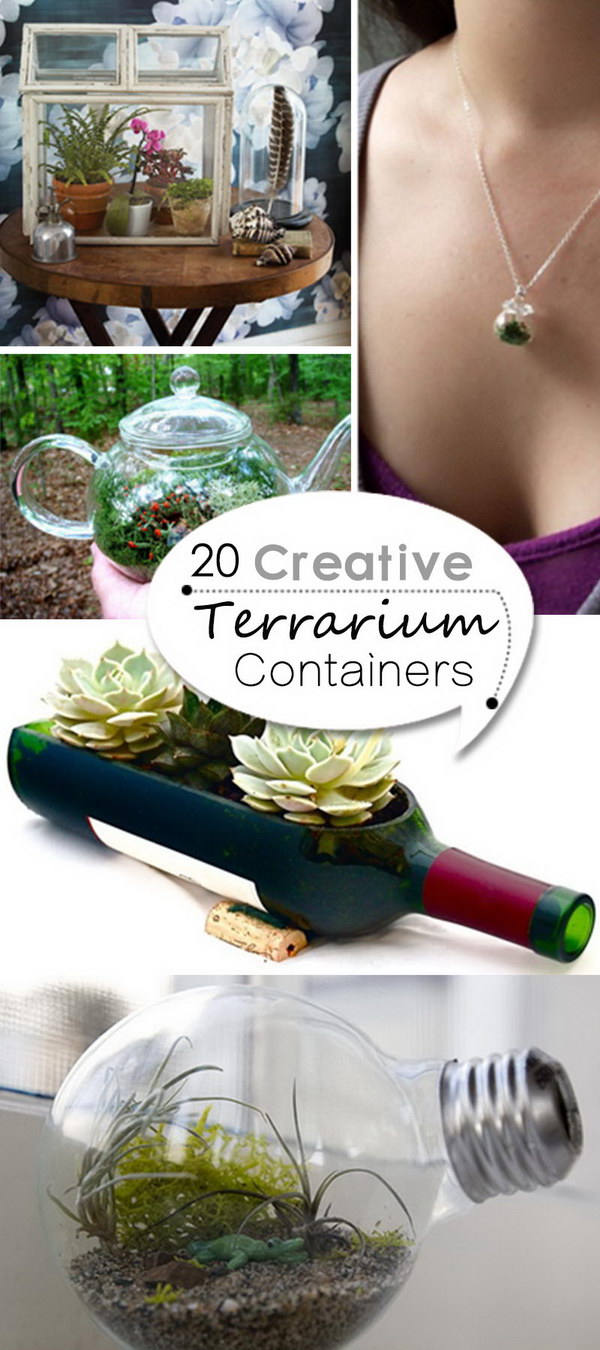 Mini Greenhouse
Recycle old wooden picture frames and build a Victorian style indoor oasis for your hothouse plants.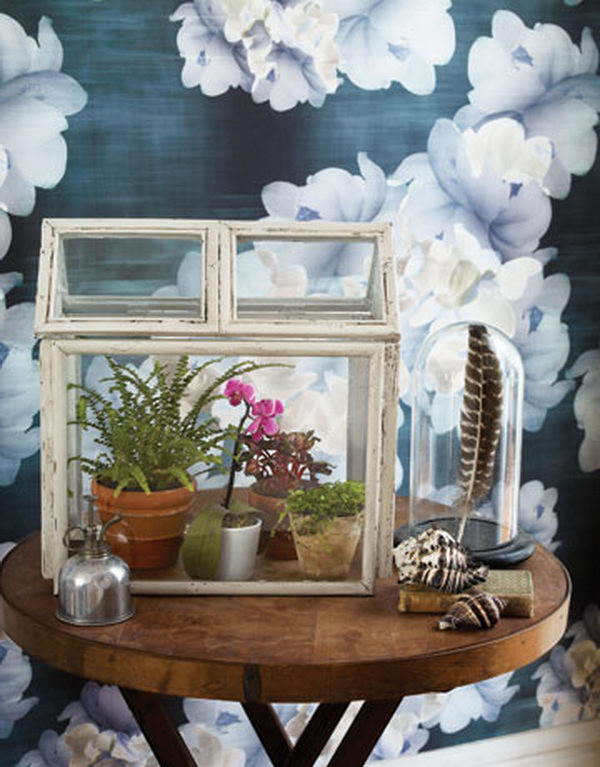 Tea Pot Terrarium
If you wish to add a romantic and rustic touch to your afternoon tea time table, transform a transparent glass teapot into a terrarium, with different kinds of plants, placed as a centerpiece.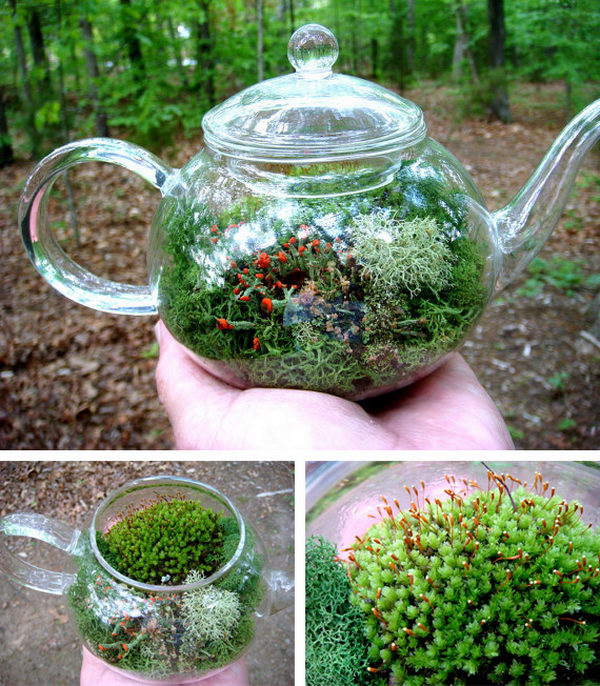 DIY Terrarium Favors on Wall
Magnetic metal tins are the perfect containers for tiny vertical terrariums. These vertical terrarium wedding favors make great gifts because they don't take any room.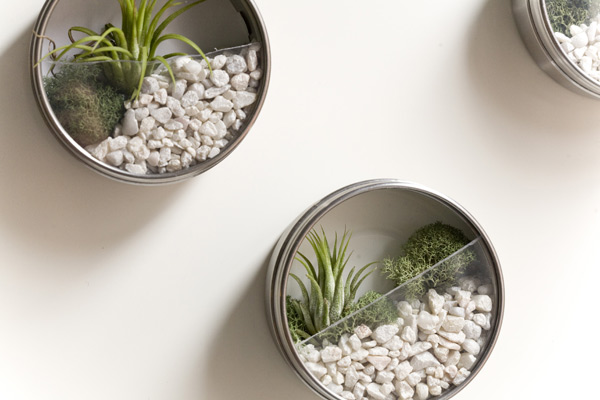 Light Bulb Terrarium
Used light bulbs could be the setting for an adorable miniature terrarium.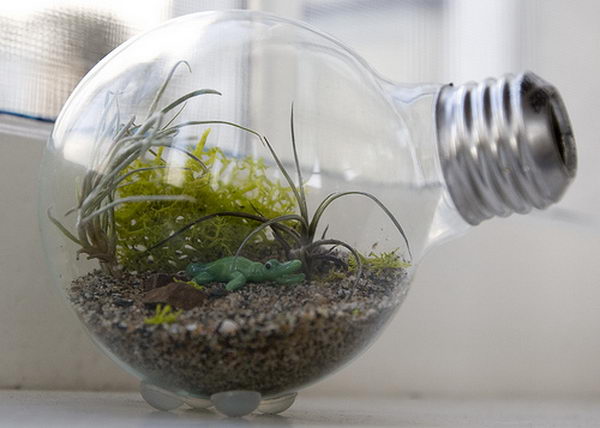 Hang Terrarium Ornaments on Tree
These ornaments are actually fake terrariums, by using dried sheet moss or reindeer moss, the ornament isn't technically growing so it requires no care. Perfect for those of us who are excel at forgetting to water things.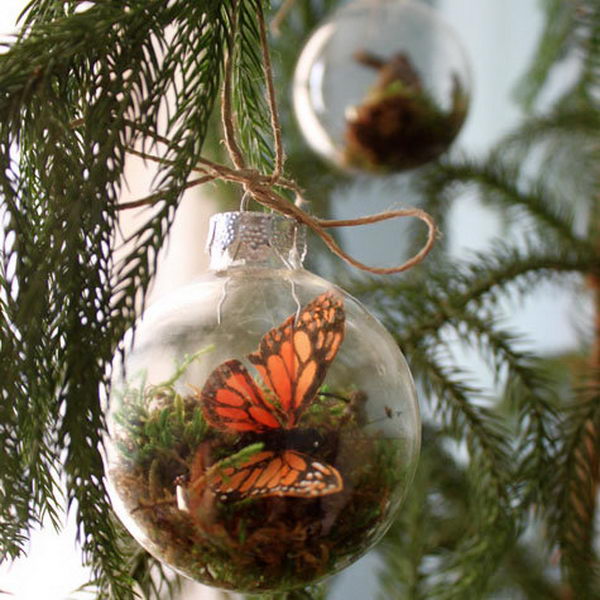 source
Terrarium Lamp Base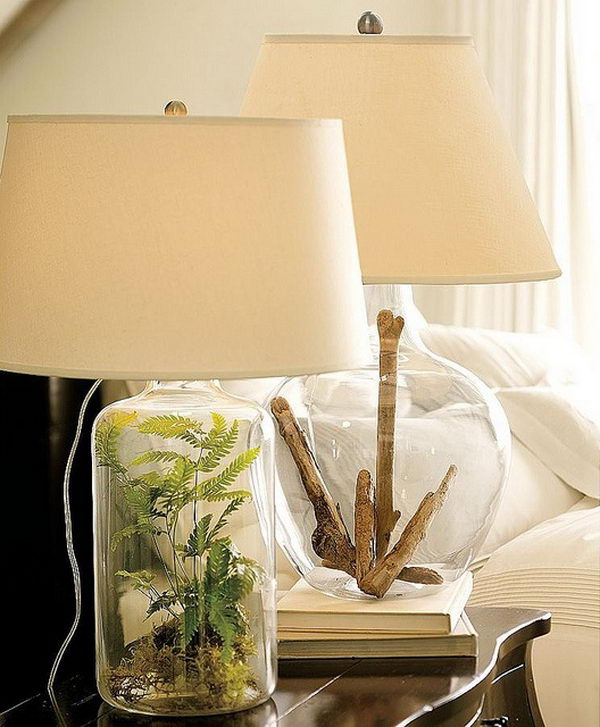 Tiny Terrarium Necklace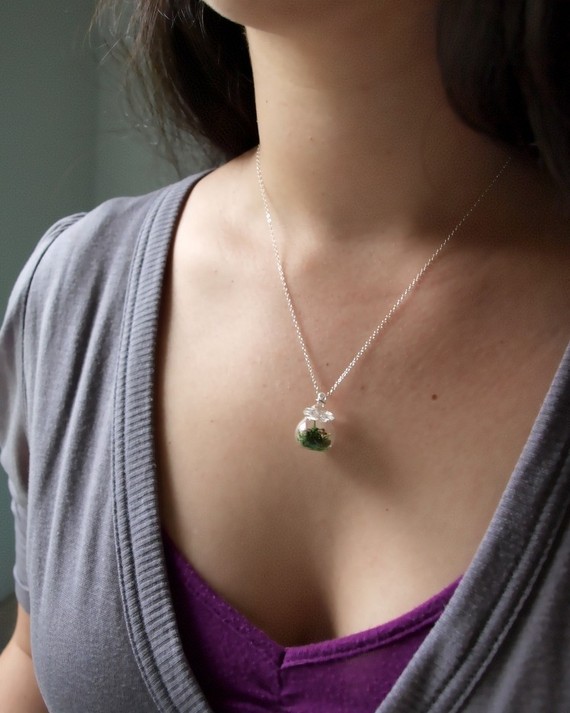 Cake Stand Terrarium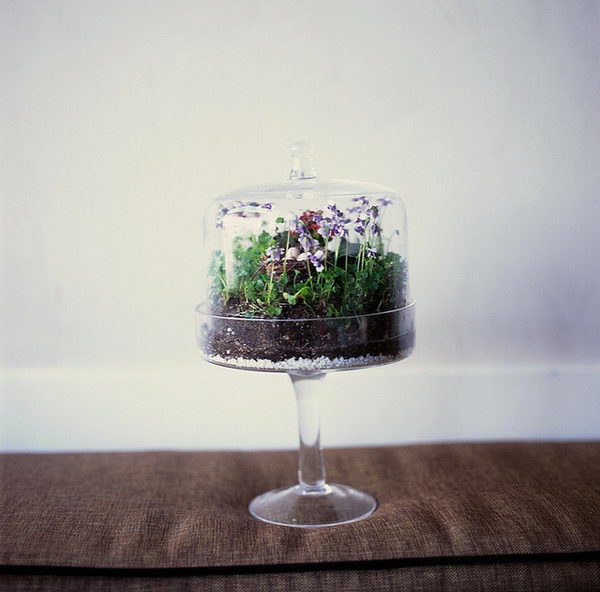 DIY Wine Bottle Terrarium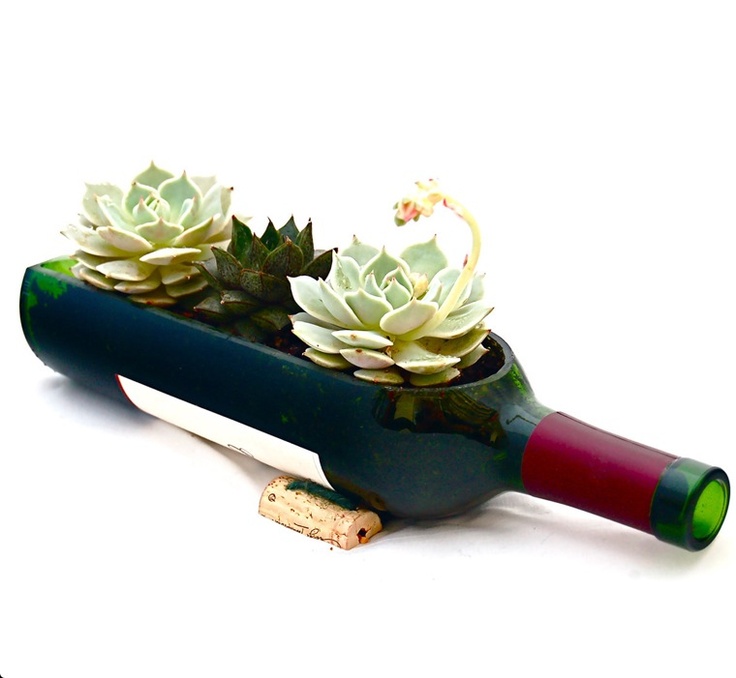 source
Micro Vivarium
It was made of a 2 liter PET bottle and and a Hygrolon stick.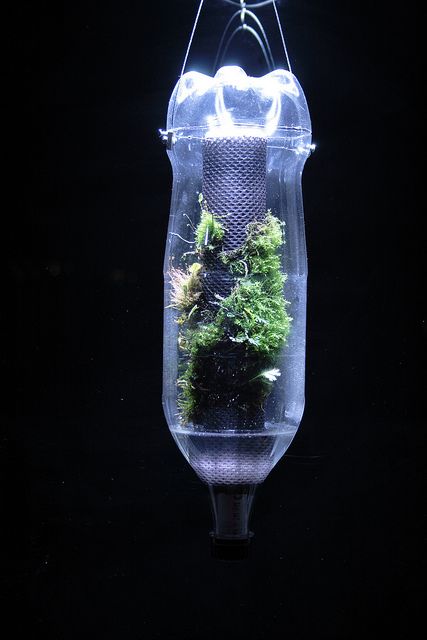 Pyramid Terrarium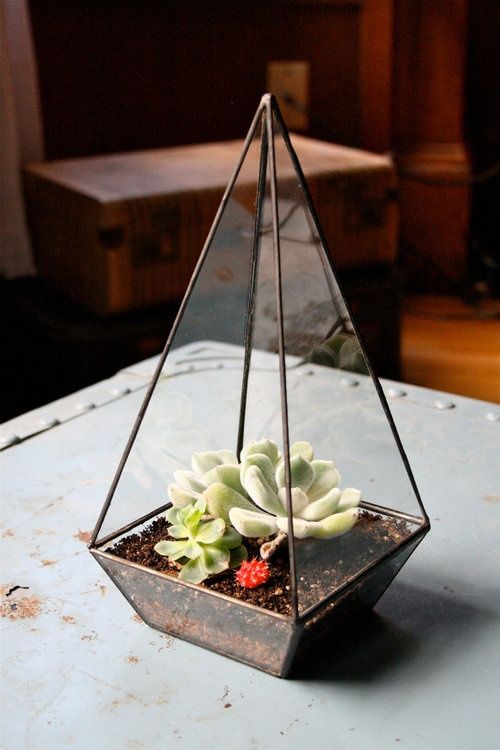 source
Easter Egg Terrariums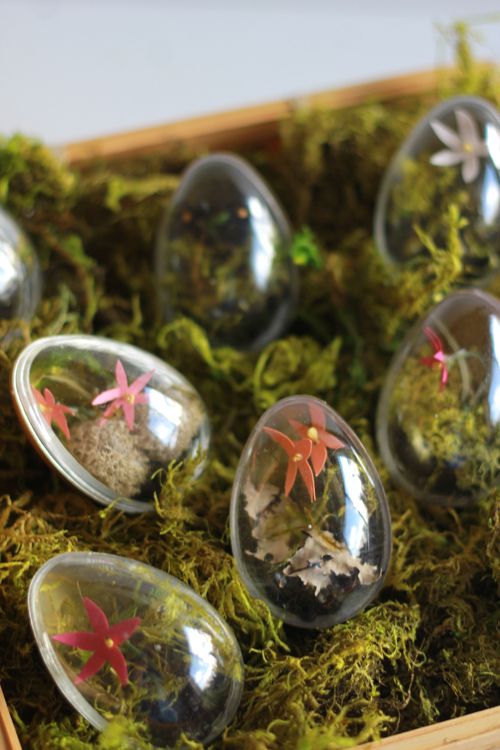 Little Guy Terrarium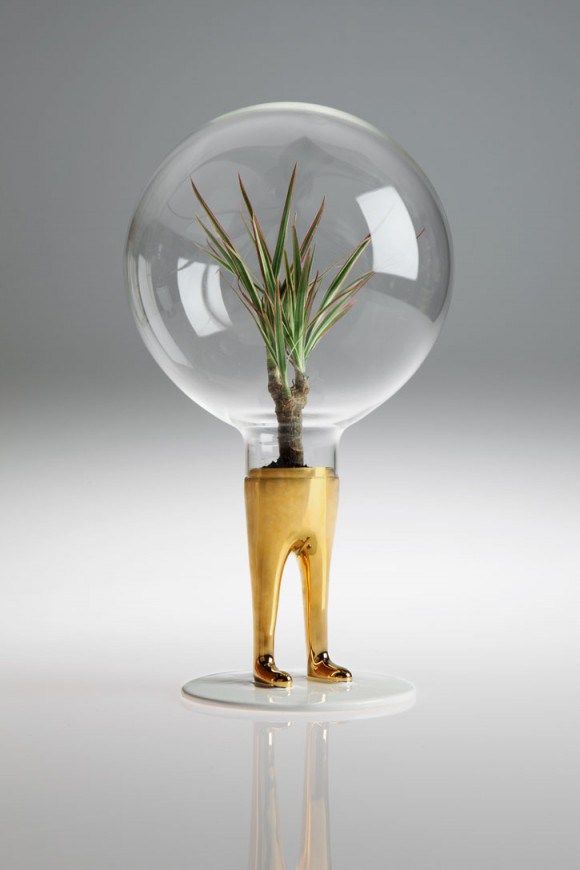 source
Lovely Lightbulbs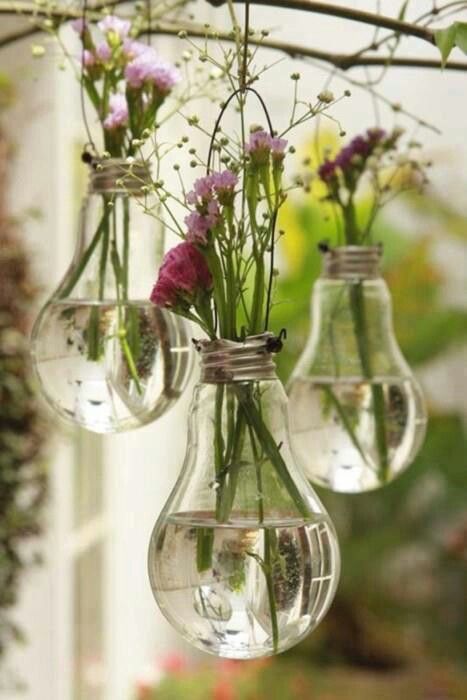 source
Terrariums Ring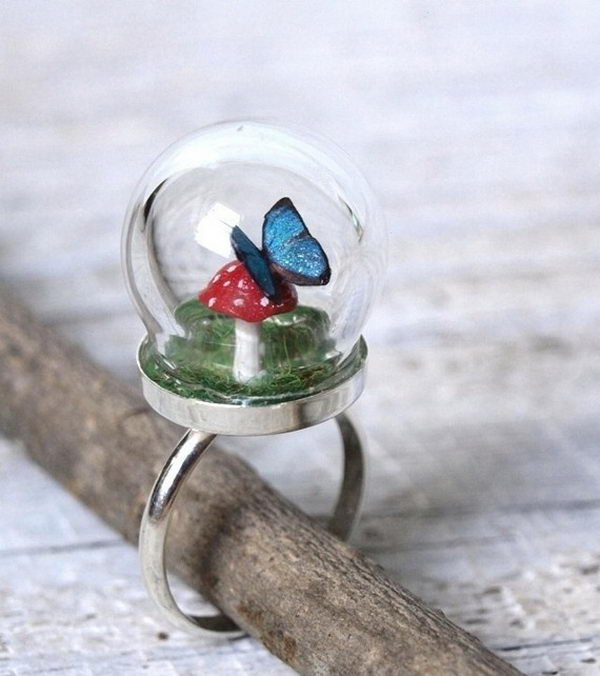 source
Tiny Glass Terrarium Necklace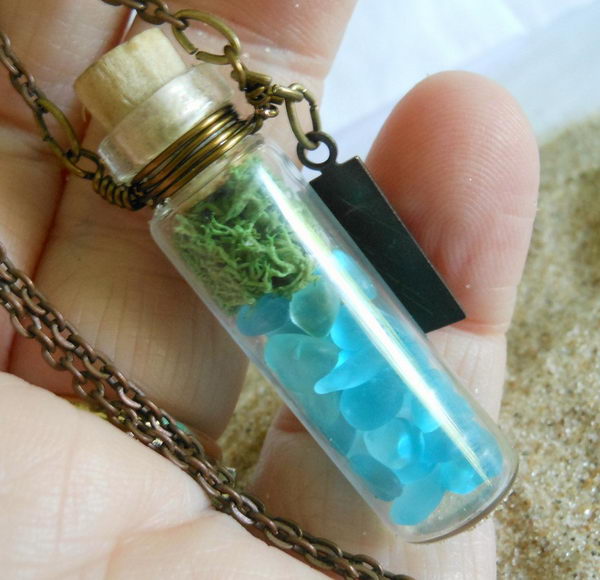 source
Smart Terrarium Controlled by iPad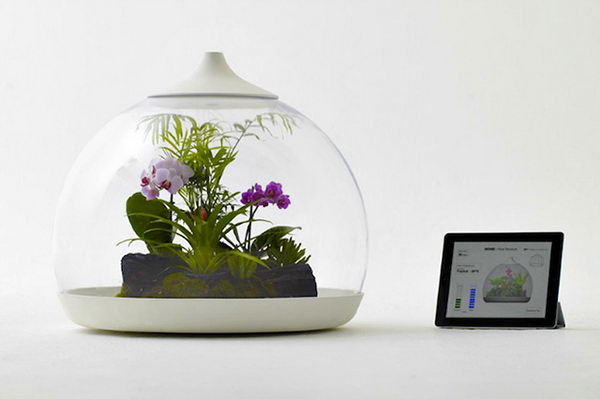 Steampunk Terrarium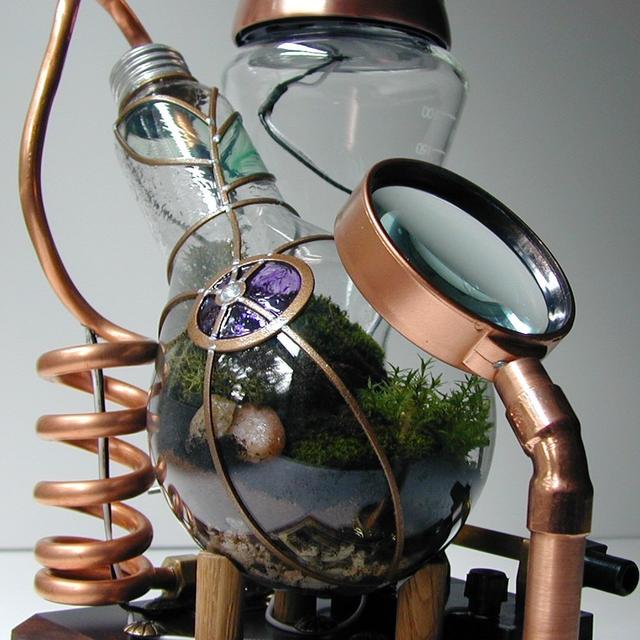 Hanging Teardrop Terrarium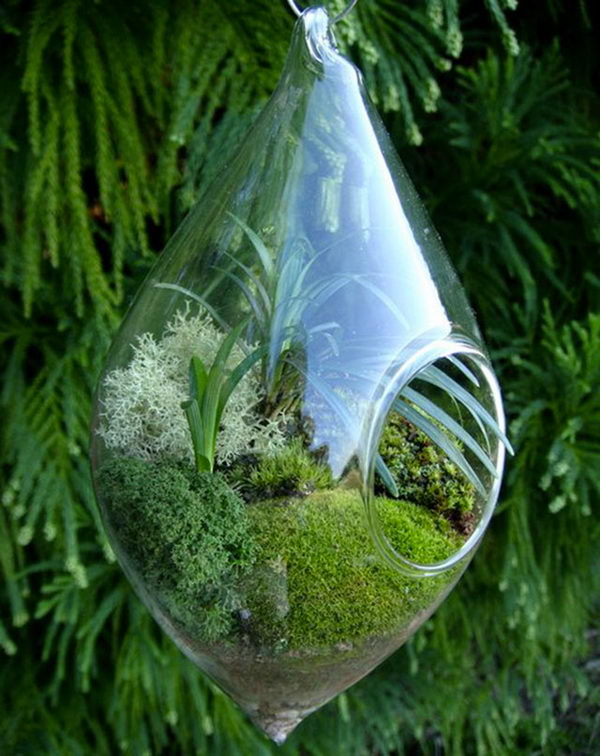 Wall Terrerium Made from Recycled Electric Meters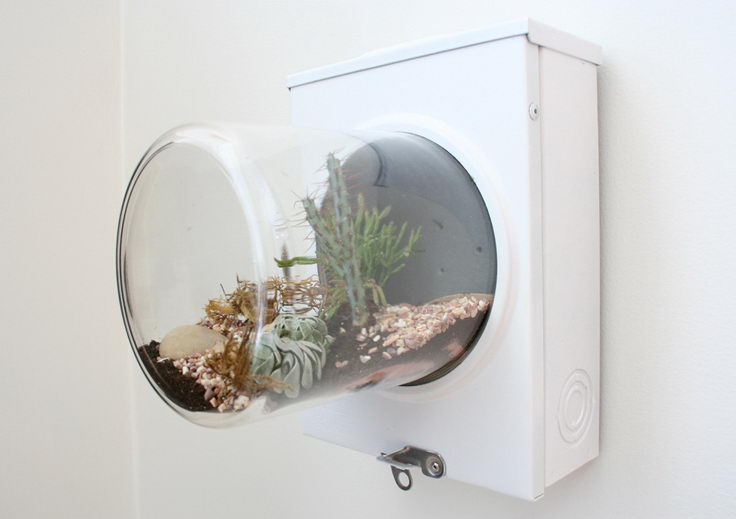 source