30+ Dollar Store DIY Ideas for Farmhouse Decoration
Farmhouse decoration is a style that has become increasingly popular over the last few years.
This kind of decoration is usually quite warm and cozy – as a farmhouse should be – and features plenty of distressed wooden pieces, in particular, which allows home owners to repurpose family heirlooms and give new life to thrifted pieces of furniture.
That isn't, however, the approach we are taking to the subject today. We will show you how to get the same look with an equally limited budget, but using new and customized pieces rather than old and thrifted objects.
So if that is something you're interested in, or if you're making a farmhouse style renovation but need ideas, that is exactly what you are going to find here.
Scroll through to discover these Dollar Store DIY Ideas for Farmhouse Decoration.
Age Galvanized Metal Using Vinegar, Salt And Peroxide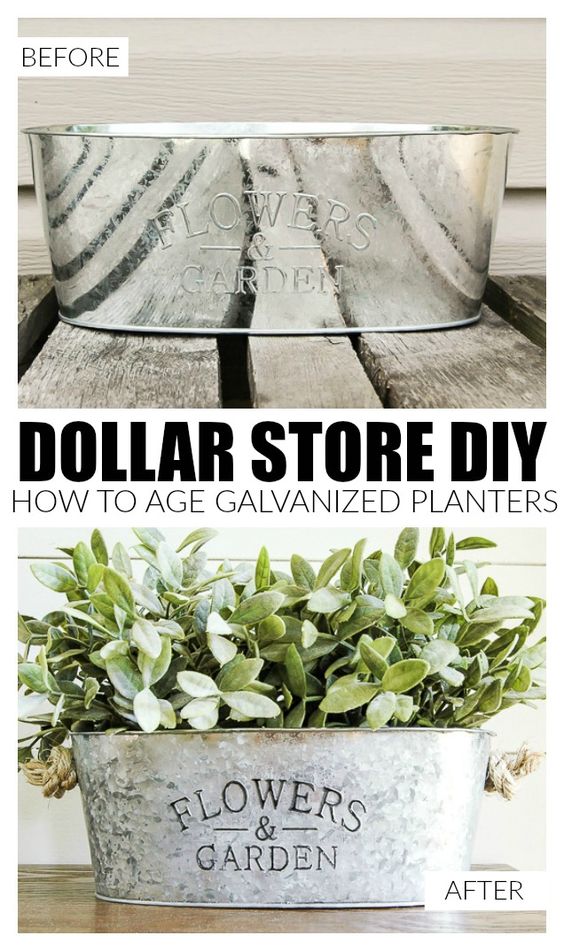 If you want to make new planters look old, this is the way to go. The combination of the abrasive materials will certainly give that distressed look to your brand-new planter, so that it looks right at home in your farmhouse garden. via littlehouseoffour
Industrial Farmhouse Storage Drawers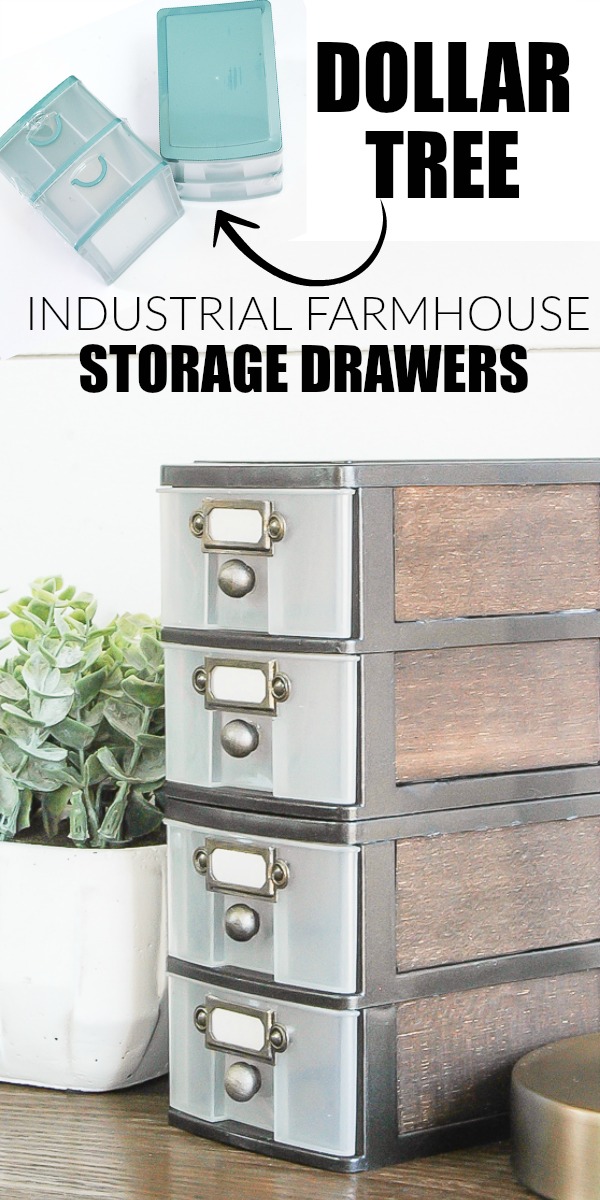 This storage unit definitely mixes the industrial and farmhouses styles in a very successful way, as the metal structure is industrial, but the wood-like panels at the side evoke the farm spirit. via littlehouseoffour
DIY Farmhouse Style Vase Holder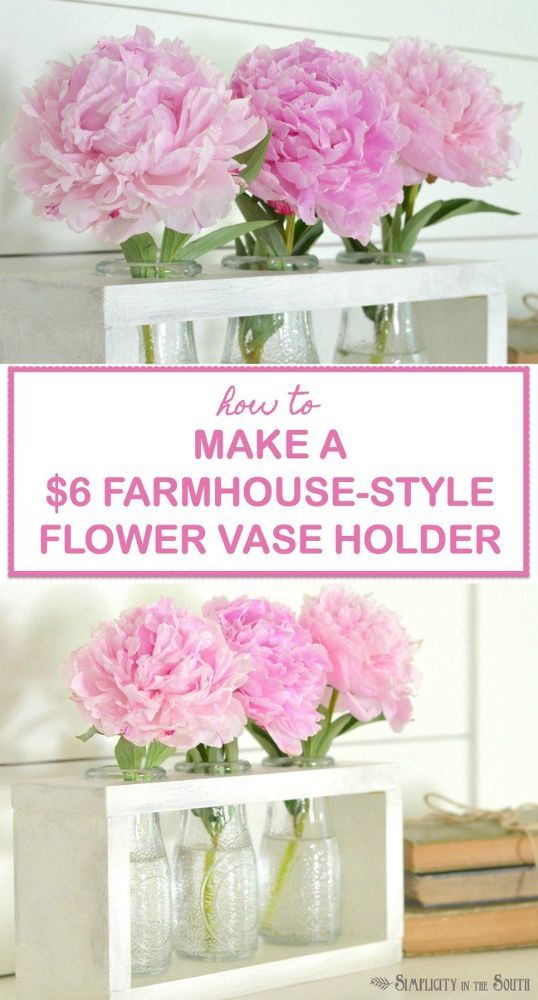 The vase holder is purely farmhouse style because of the simplicity shown both by its structure and color. The open front is a very nice touch, as it allows you to see the actual vases inside. via simplicityinthesouth
Spray Paint Thrift Store Dishes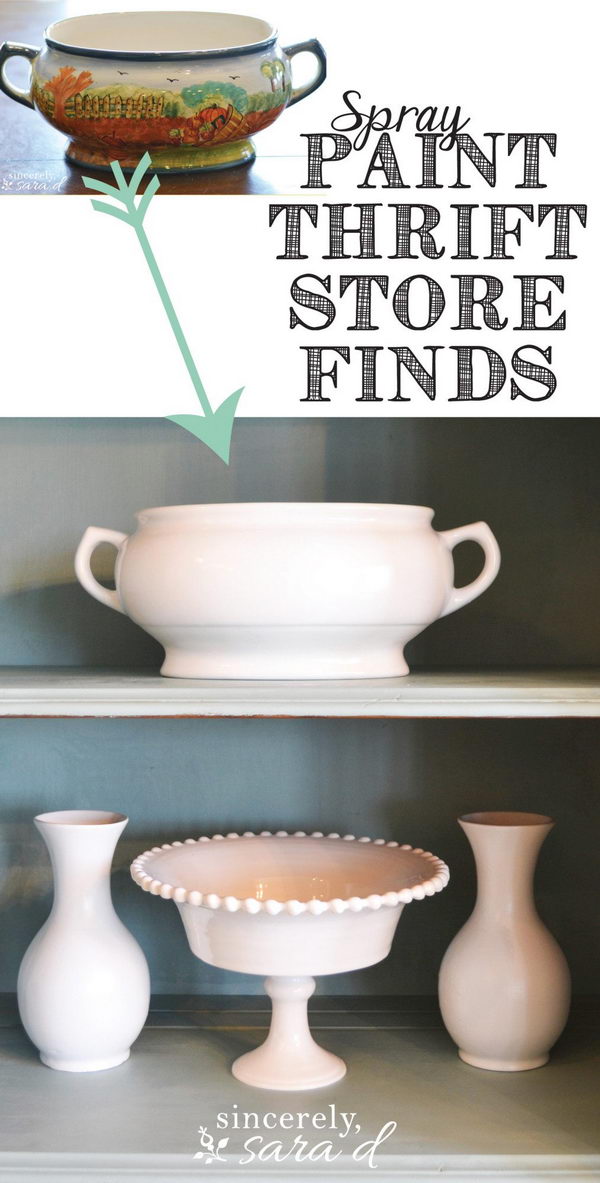 It is quite a funny project, because the dishes featured are in fact from the thrift store, but instead of being further distressed or left as they were, they were spray painted to match the farmhouse aesthetic. via sincerelysarad
DIY White-Washed Wood Tray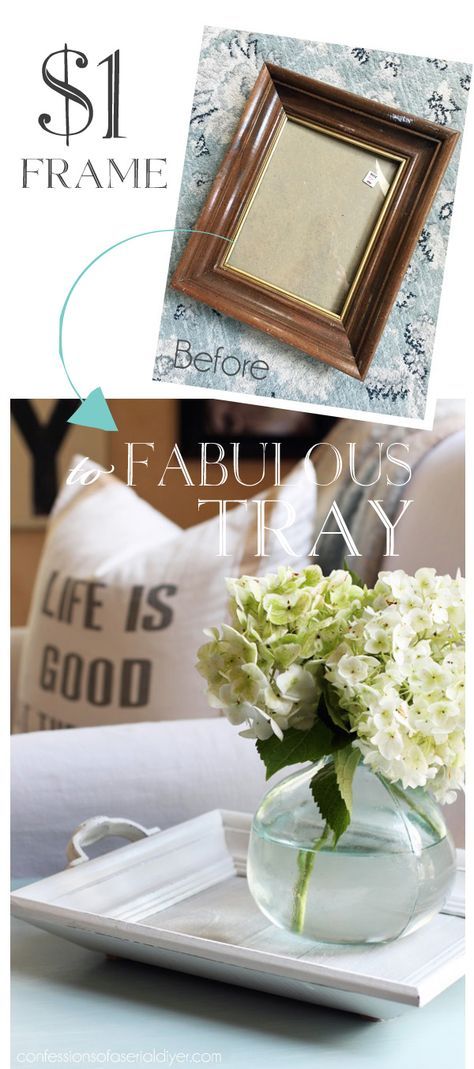 This wooden tray was originally more shabby chic than farmhouse, so it was appropriately white-washed to get that light yet welcoming look. via confessionsofaserialdiyer
DIY Vases From Dollar Store Cheese & Sugar Shakers

Here's a great creative idea. You can easily take any kind of shakers and turn them into simple, tall and narrow vases by removing the lids and giving them a new coat of paint. It does work, as you can see. via sadieseasongoods
Vintage Locker Bins From Dollar Store Plastic Bins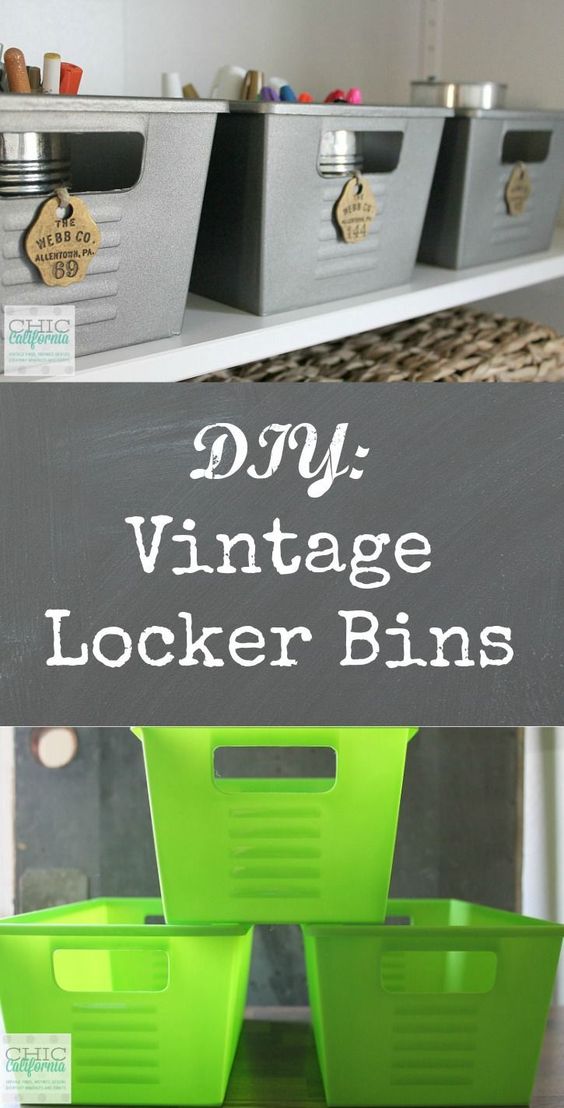 This is another absolutely great idea whose finished product is completely unrecognizable. What you need in order to replicate this is to get some ugly plastic storage bins, paint them a steel or charcoal color and then add some vintage-looking tags as the perfect finishing touch. via chiccalifornia
DIY Industrial Wire Mail Baskets

These are great substitutes for a traditional mail box, and they are both easy as well as affordable to make. Take some wire baskets and paint them black, then add a small wooden framed chalkboard to the front. Finish the project by hanging your baskets on the wall and you're ready for mail to be dropped in. via ahousefullofsunshine
DIY Farmhouse Kitchen Canisters

These beautiful farmhouse cannisters are made from old jars, which were completely repainted in opaque white and decorated with vintage-style quotes to help embody the farmhouse kitchen dream. via housefulofhandmade
DIY Lined Woven Baskets From Dollar Tree Storage Bins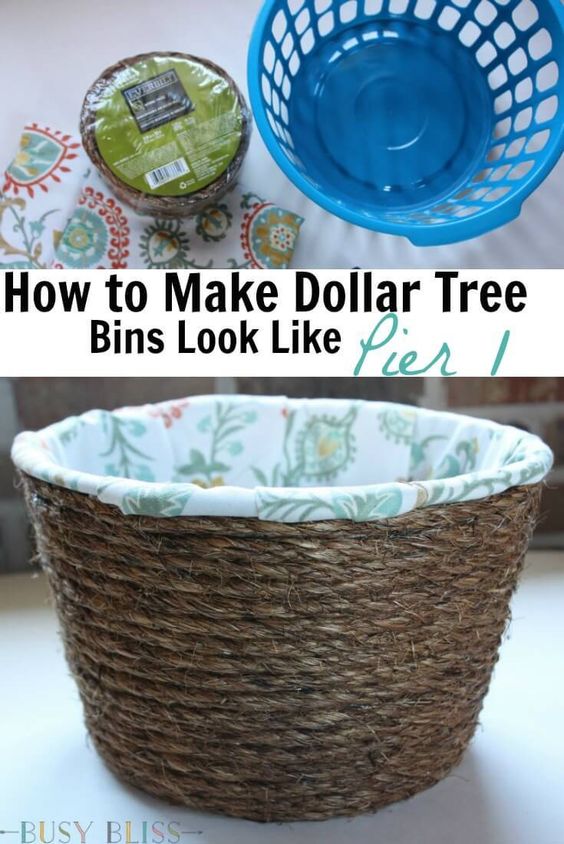 Wondering how to turn plastic bins into perfect wicker baskets? It's actually just a matter of threading a rope through the inside and outside of the basket until it's completely covered. Then all you have to do is add a cloth inside and it will be ready to display food or whatever else you choose. via busybliss
DIY Burlap Baskets Using Plastic Dollar Store Bins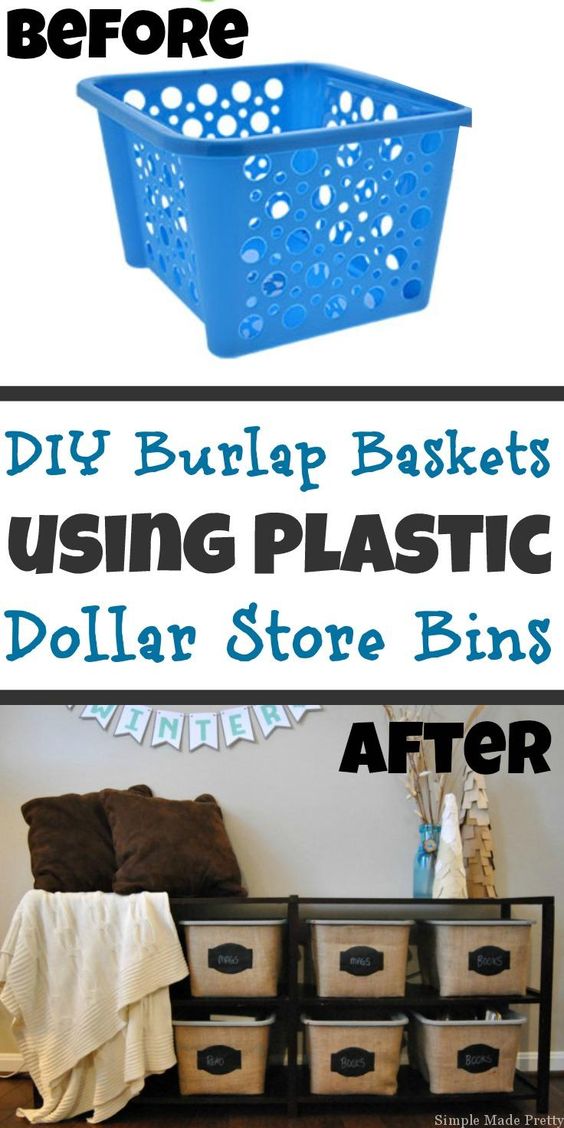 This project is even easier to complete than the previous one, because all you need to do is paint your basket dark brown and then cover the sides with burlap. A dark brown label at the front will add the finishing touch to the piece. via simplemadepretty
DIY Hurricane Lanterns Out of Dollar Store Frames

Now this is a truly genious idea, as it transforms frames into lamps. It takes 5 frames to build one lamp: one for each side, one backing for the base and one which is artfully used to create the pyramid top. via grosgrainfab
Faux Galvanized Flower Pot Using Dollar Store Plastic Buckets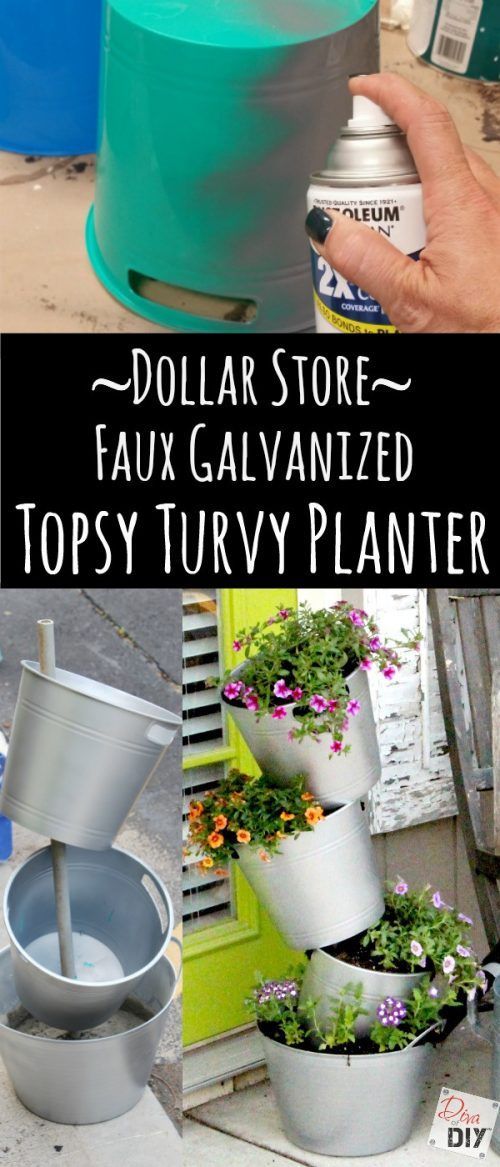 How do you make a topsy-turvy tower of galvanized flower pots on a budget? Take plastic baskets and spray paint them before creating the topsy-turvy structure. No one will be able to tell the difference, for sure. via divaofdiy
DIY Gold Decorative Sphere Made From Hula Hoops

Now this is something you probably never thought of – but wish you had. This intricate hollow gold decorative sphere is made from 3 things: hula hoops, gold paint and glue. Thread the hoops through each other, placing a little glue at the joints, and then all you have to do is spray paint your sphere gold and display it. via houseontheway
Wall Art Made from Recycled Cutlery And Dollar Store Frames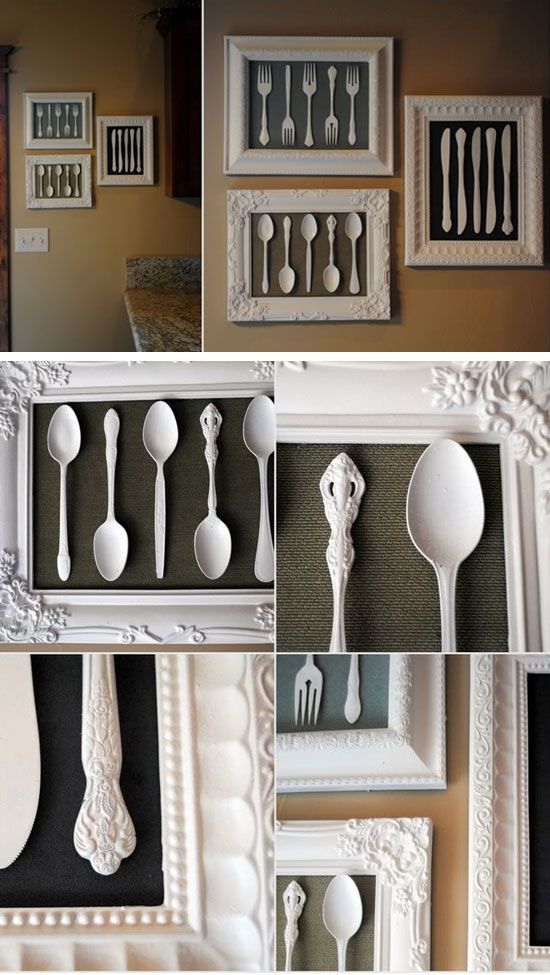 Here's another great example of cheap farmhouse wall decoration, as you only need a set of two-tone frames and some old – perhaps even plastic cutlery to display. The end result is three dimensional and completely appropriate for the farmhouse environment. via spunkyjunky
Burlap Covered Dollar Store Vases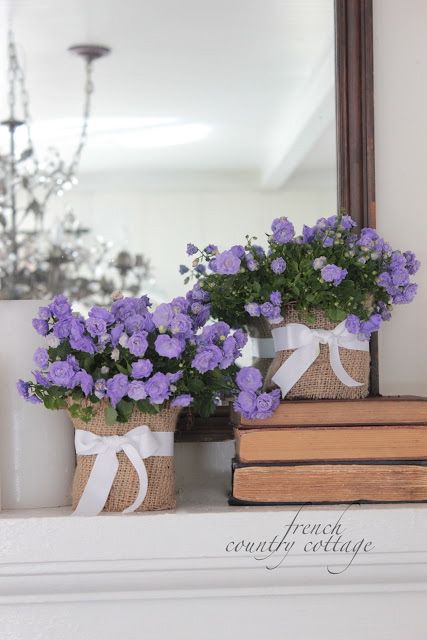 This is how you turn a cheap vase into an expensive looking piece. Cover the whole thing with natural colored burlap then finish it off with a giant tulle or mesh bow at the front. via frenchcountrycottage
Farmhouse Dollar Store Leaf Bowl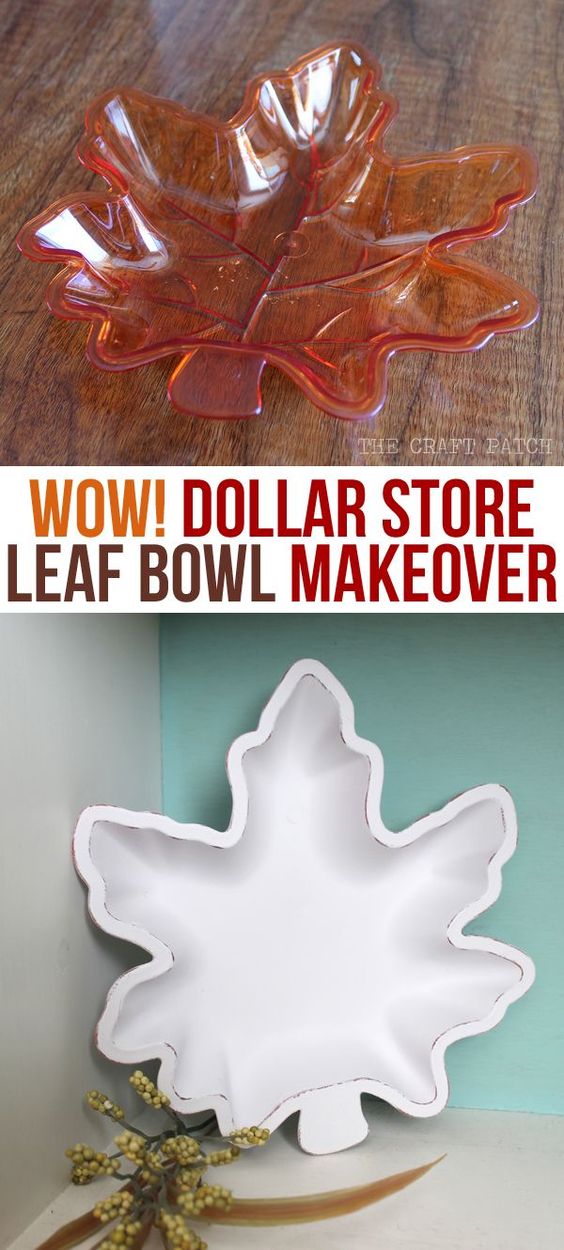 Leaf bowls like these are very trendy, but you're likely to pay a large Premium for one at your usual store. You can instead buy a cheaper plastic one and paint it, as you'll get a very similar effect. via thecraftpatchblog
DIY Wall Decor Using Dollar Tree Trays And Stickers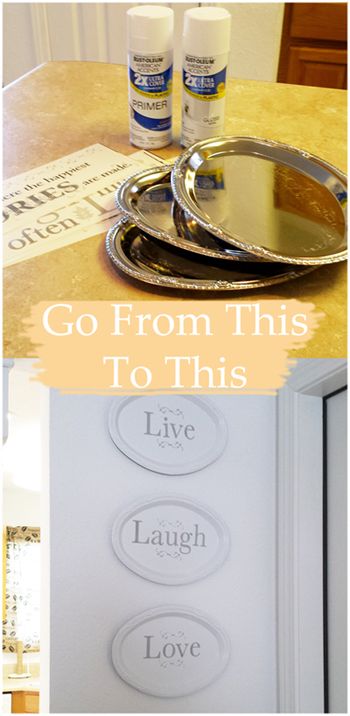 These oval trays made beautifully inspiring quote wall decorations repainted and decorated with stickers. They could also look beautiful as they were, perhaps in a different kind of decoration. via ashlibrooke83
DIY Rope Basket Using Doallar Store Plastic Basket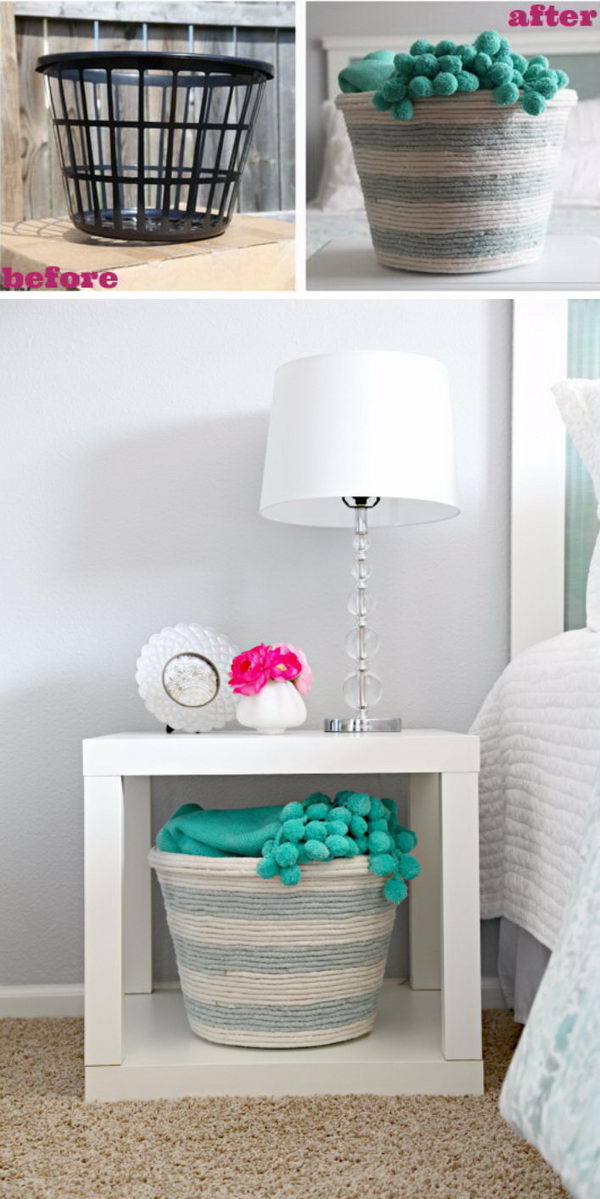 This is another take on the plastic bin that turns into a wicker basket, but this one is even simpler. Two different thin ropes were wrapped around the outside of the piece here to create the wicker basket effect. After filling it up, you can't even tell there is a plastic bin inside. via iheartorganizing
DIY Terrarium Made From Dollar Store Frames

This project is another great example of how to use frames cleverly. Like the lantern we've looked at before, several frames, both whole and partial, were used to build this gorgeous terrarium. via ellaclaireinspired
Painted Thrift Store Candlesticks

These candle holders were gorgeous to begin with, but they were better suited to rustic rather than farmhouse decor, so they were fully painted in an even, opaque off-white, which matches the style much better. via settingforfour
Dollar Store Frame Turned Farmhouse Wreath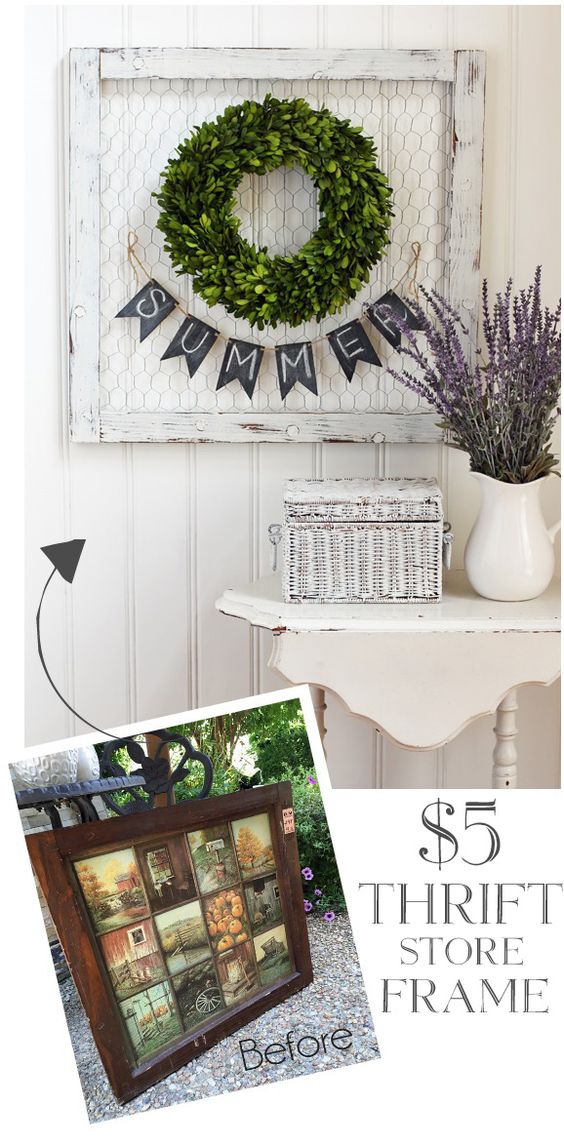 Don't be fooled by the title – no one's turning a frame into a wreath here. This frame was, however, completely remade and repainted so that it could provide the perfect backdrop for the wreath and the banner beneath it. via confessionsofaserialdiyer
DIY Hanging Planter Using Dollar Store Buckets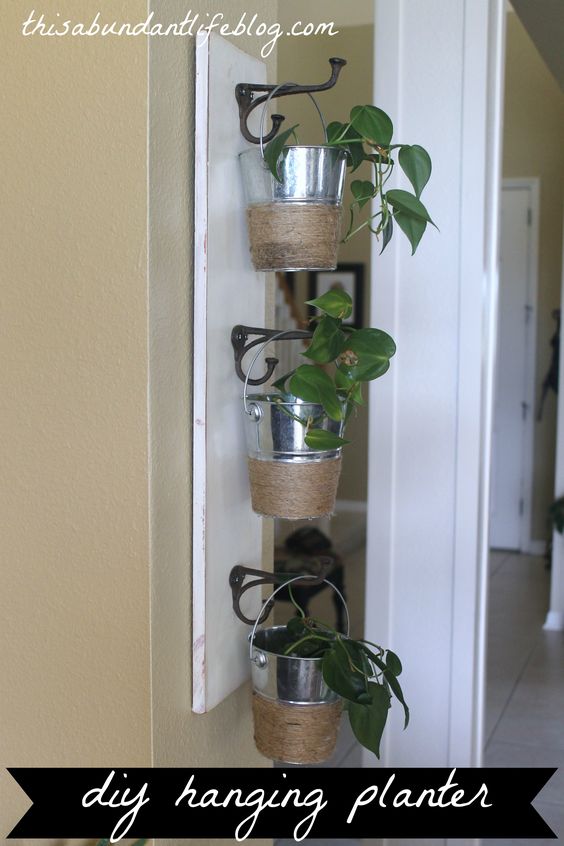 These somewhat stacked planters which are hanging along the wall are quite nice, which is why you probably wouldn't guess they are just cheap baskets that went through a farmhouse makeover. via thisabundantlifeblog
DIY Farmhouse Style Containers From Thrift Store Finds

These containers are mainly just glorified jars that have been completely painted in opaque white, the main color in the farmhouse palette, and then decorated with stenciled or glued identifying words so that they made the perfect kitchen set. via twelveonmain
Sisal Rope Thrift Store Basket

Here's yet another great bin to basket makeover achieved using rope. The type of rope and technique used are definitely different from others in this case, and a chalkboard label was also added to the front, setting it further apart. via mylifefromhome
DIY Jute Vase

This Jute vase is yet another example of what you can do with rope alone. The original vase, while unusually shaped, was the clear glass style you can find anywhere. The piece became very special, however, after the rope was wrapped around the outside and the rim, giving it that unique farmhouse look. via teachcraftlove
DIY Mini Bathroom Vase

Here's the perfect project for those that yearn for something simple. Take a small, rounded fishbowl-style container, then paint it a slightly metallic color. Tie a thin rope around it and insert your flowers to add that farmhouse touch to your bathroom. via debbie-debbiedoos
DIY Tiered Trays From Thrift Store Frames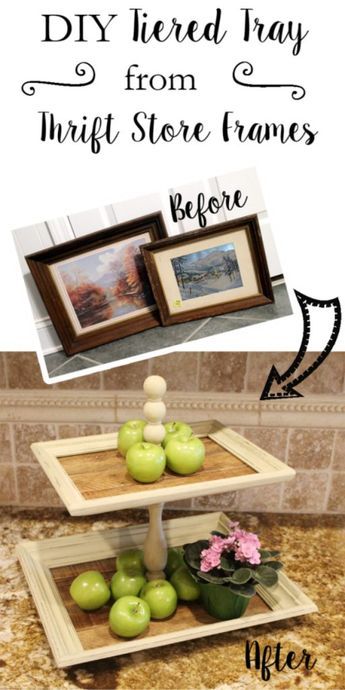 Here's another incredibly clever idea brought to life using frames. The frames themselves were painted white after the glass was removed. The two were then connected by an intricate stick placed through the center of them both. via whattreasuresawait
Thrift Store Botanical Art

It is more often that we repurpose the frames we find at thrift stores than the art, but that is exactly the case here. The prints were taken out of the frames and hung like posters, with plastic or wood supports at the bottom and the top as well as a thin rope connected to the top for the actual hanging. via justagirlblog
Farmhouse Thrift Store Caddy Flower Box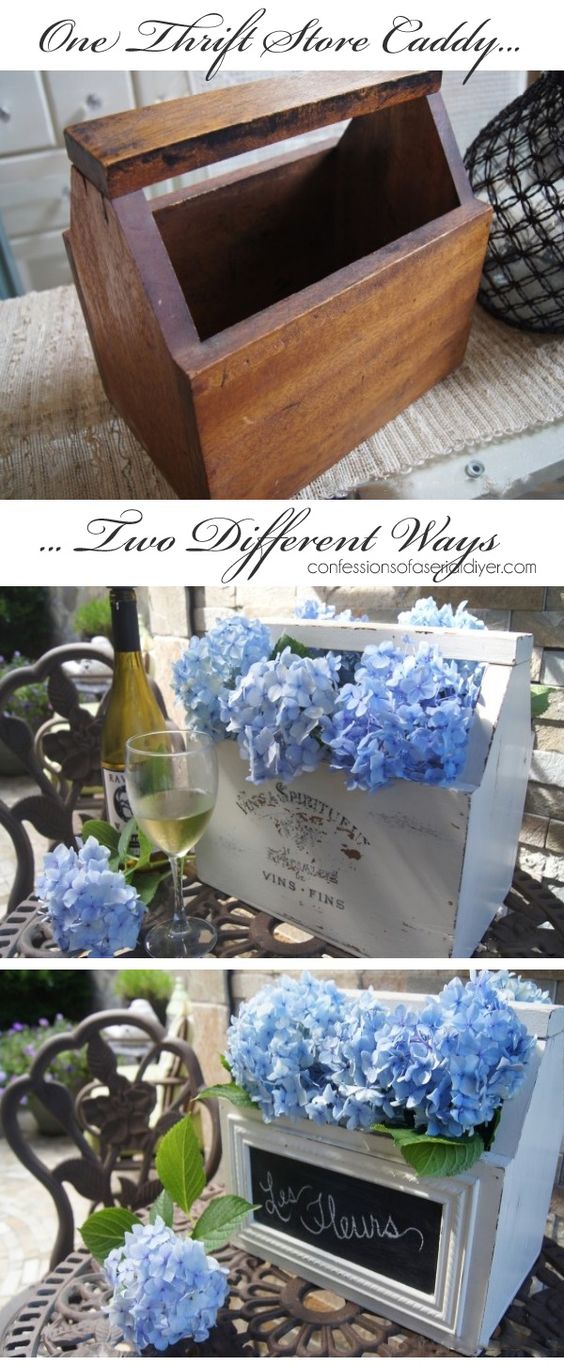 This vintage and obviously outdated caddy turned out beauttifully as a farmhouse flower box, as it was completely painted white and redecorated in a stylish way. via confessionsofaserialdiyer
DIY Rhinestone Glam Bookends Using Thrift Store Wooden Bookends

These bookends went through a complete transformation, as they were painted a gray color then decorated wirh rhinestones at the side for that extra special touch. via settingforfour
Doallar Store Vase With Rope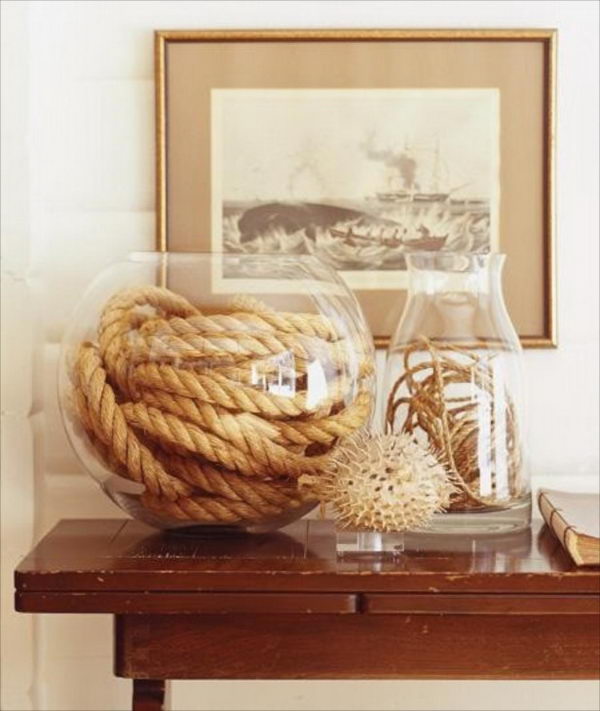 Here's yet another example of how you can add a farmhouse vibe to any glass piece using rope. This one is big and bold, so it's definitely a big feature of the project. via whimsicalhomeandgarden
DIY Rope Candle Holders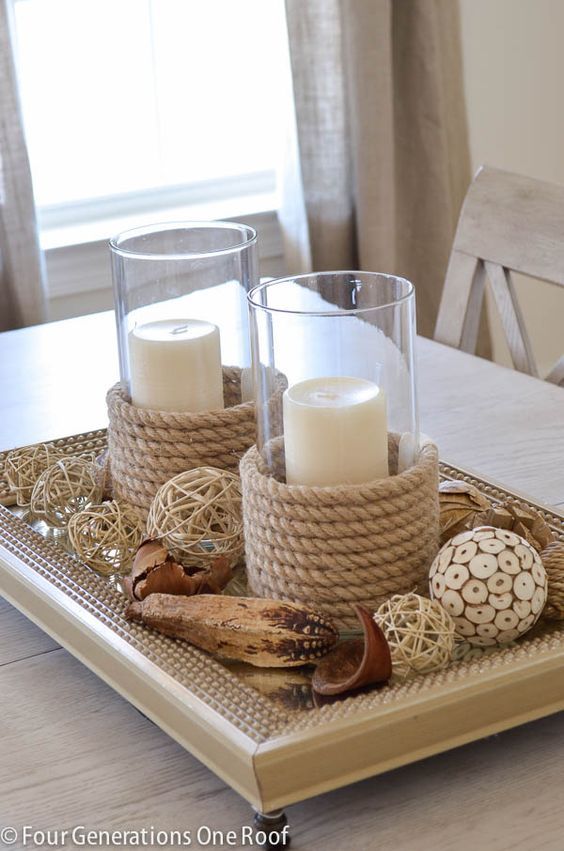 Tall glass containers don't make very interesting candle holders, but the story is completely different when you add a thick rope base like you see here. The holders fit in beautifully with the theme of the tray they are displayed in. via fourgenerationsoneroof