30+ Real Estate Brochure Designs for Inspiration
One of the best ways to get a professional-looking advertisement for selling a house is by making a cool real estate brochure. It provides a quick overview of relevant information regarding the property, as well as other incentives and benefits to motivate a person to make a buy offer.
A real estate brochure is an absolute necessity for self-promotion and success. It should be professionally produced, presenting an agent as dependable and competent, and his properties as attractive and reasonably priced.
In this post I will be sharing with you more than 30 incredible real estate brochure designs that will help inspire your creativity. I hope these great ideas will help you to design your own unique brochure.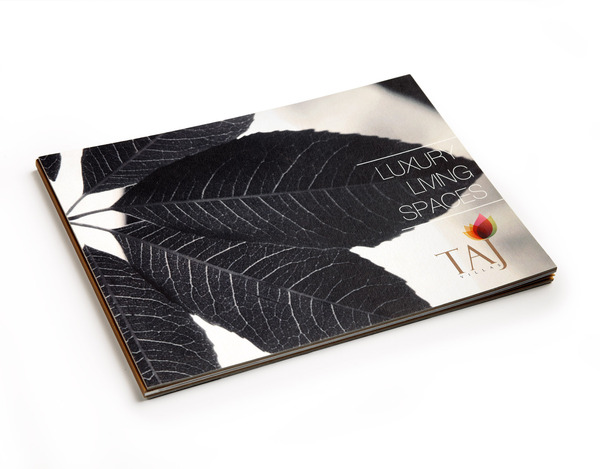 This brochure was for a project that sells high-end luxury villas, complete with modern amenities. The focus was to design a brochure with nature as the fountain of inspiration.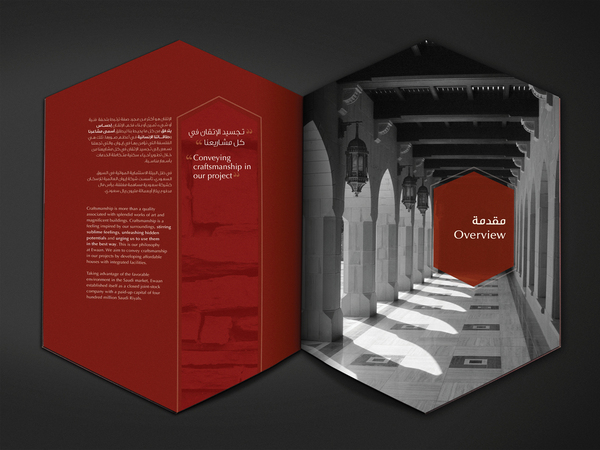 Ewaan is more than a company building real estate projects. It is dedicated to the craftsmanship involved with conceiving living communities that are inspired by our surroundings, thus providing wonderful feelings and hidden potentials, and urging us to develop them in the best and most respectful way possible.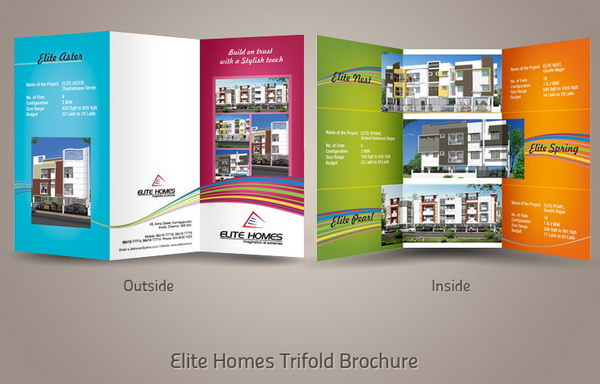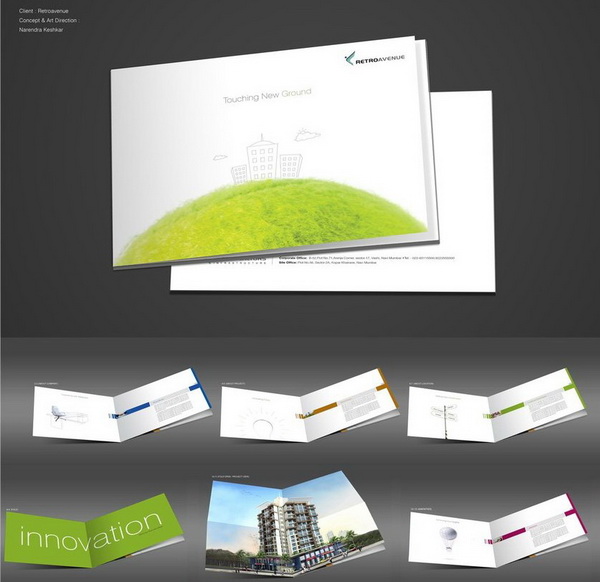 A brochure concept for an Real estate company project name "Retroavenue".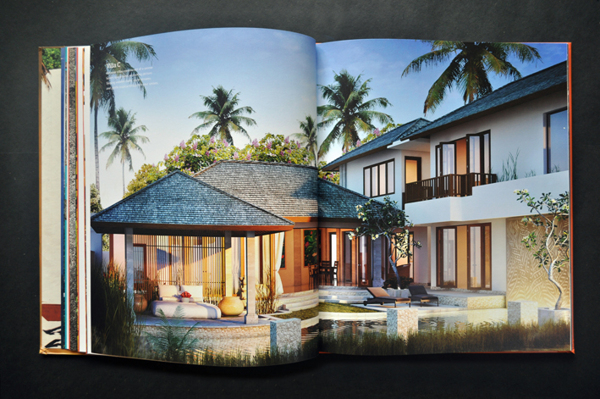 A property brochure designed for A.A. Walker, inspired to offer the flavors and experience of Goan living and lifestyles. Baale Private Villas & Spa, a fully serviced boutique villa development, inspired by Balinese art and architecture was born to answer the need for a beautiful, sublime yet integrated Goan lifestyle experience.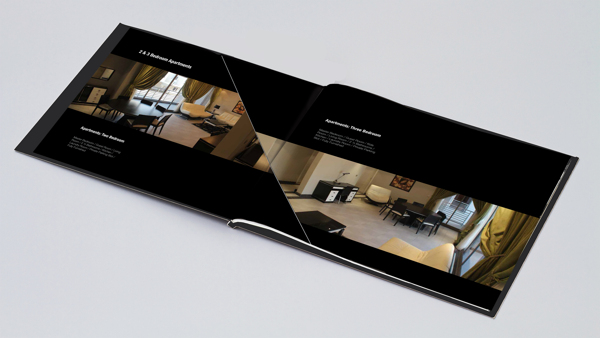 A brochure design for a Real Estate Development Company. The brochure features a new established compound, showing its facilities and spaces to some interested owners and companies for leasing purposes.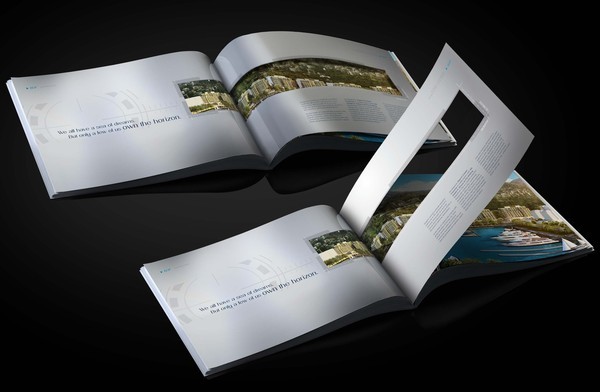 The cover is a pebble die-cut shape and there is another pebble on the second white page with dome finishing. The background colours are metallic pantones, spot UV radial stokes and images.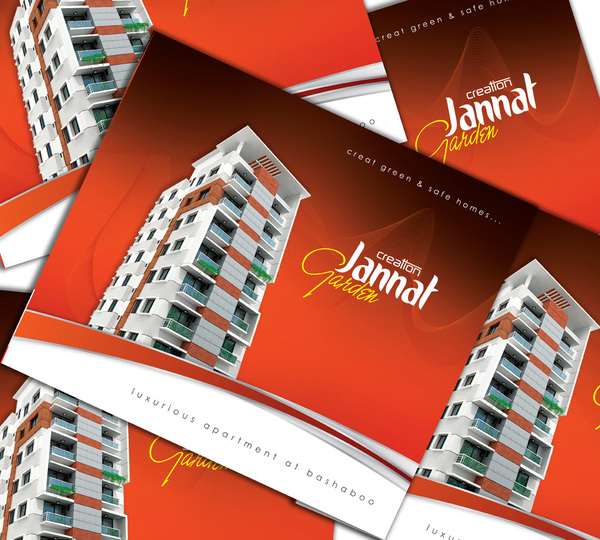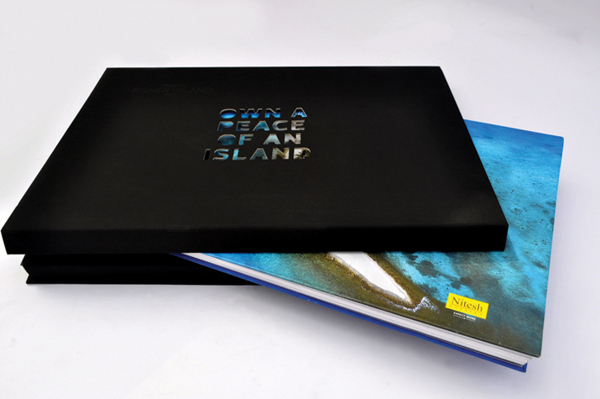 The brochure was recognized at the International Property Awards for Development Marketing 2011. The strategy for the Nitesh Fisher Island project evolved from its name and its association with the Goan landscape.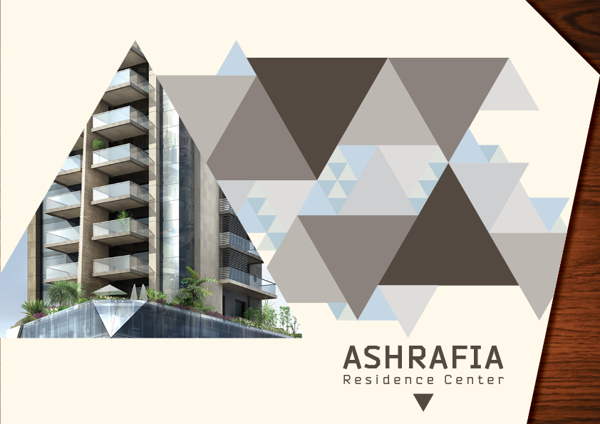 Real estate brochure designed for a modern / luxury type of residencial building and center.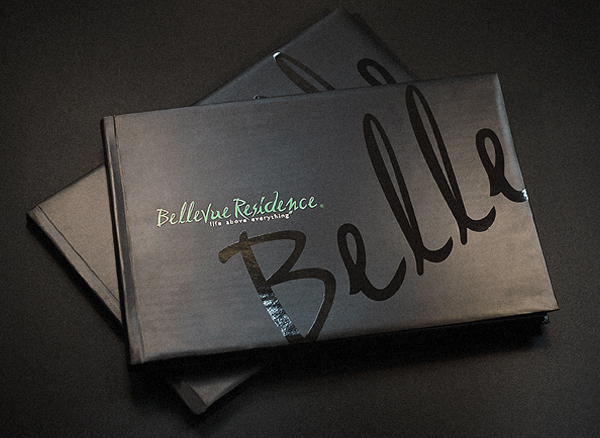 Bellevue Residence is an ultra-exclusive real estate development project.
The concept was to create a lifestyle and distinct ambiance, in a special location, by putting together harmoniously the architectural line of the buildings with the nature surrounding the complex. The special printing techniques used gave this brochure the much desired luxury and unique feel that was needed.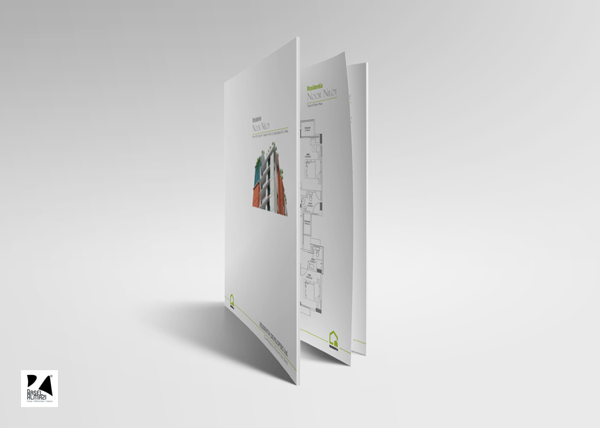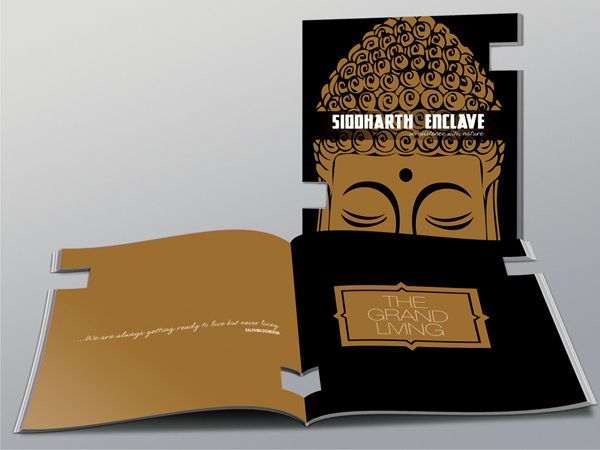 The project consisted in adapting the company's project name to the print material for promoting all the high quality amenities of the residences. Idea was to make the buyer feel that he will be at peace & ease in co-existence with the nature. The 'S' shape of the brochure was to further give an edge and appeal to the buyer's eye.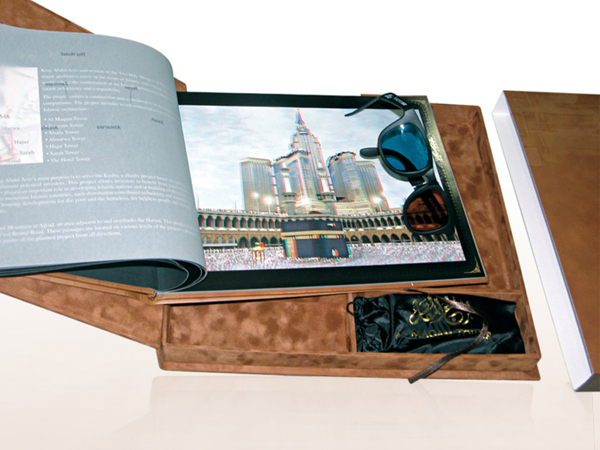 The brochure is done in 3D to render the authentic walk-through in the Al Maqam Tower in the Holy City of Mecca.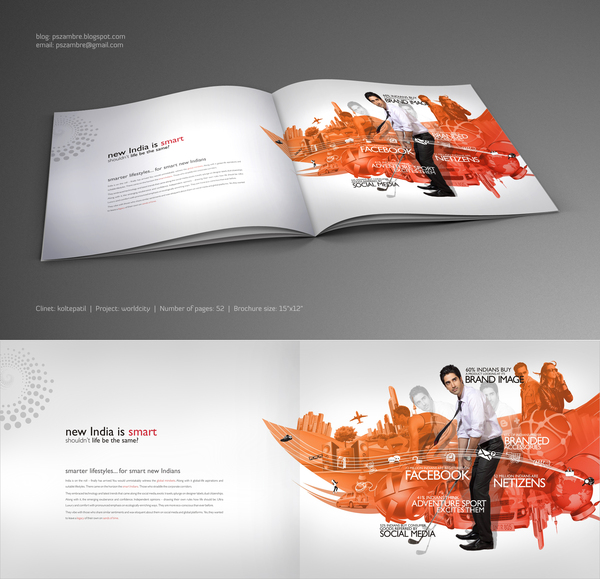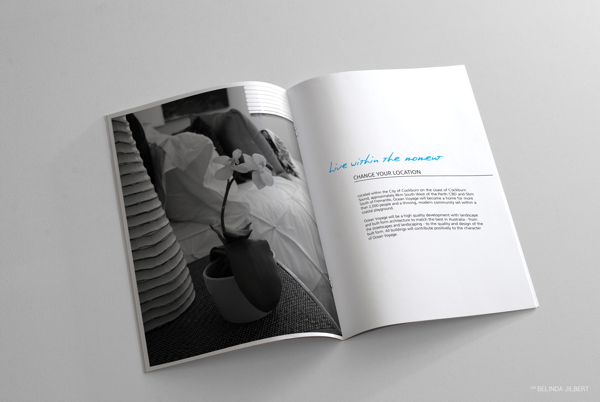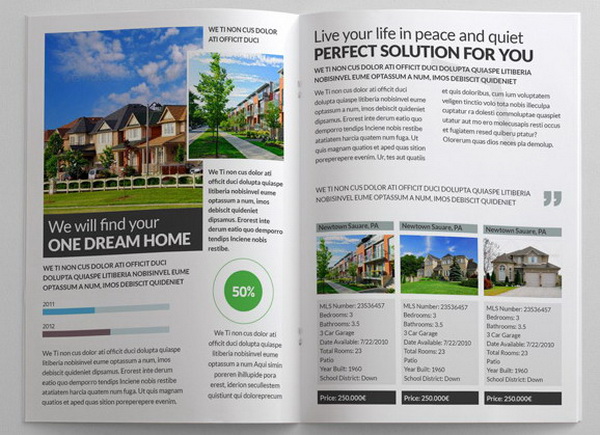 This is clean and modern looking Real Estate Brochure – Product Catalog InDesign template. Nice and clean look with many layout options. 16 different pages. If you dont like my colors you can change them very easily.
DRA Brochure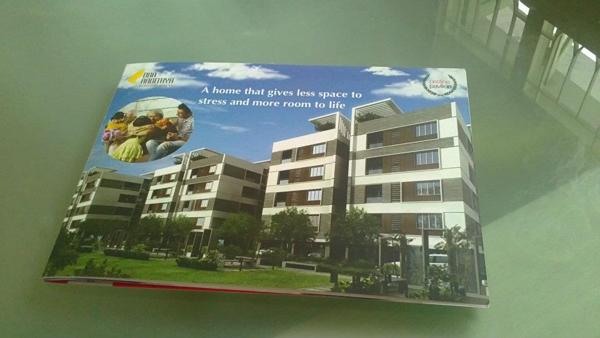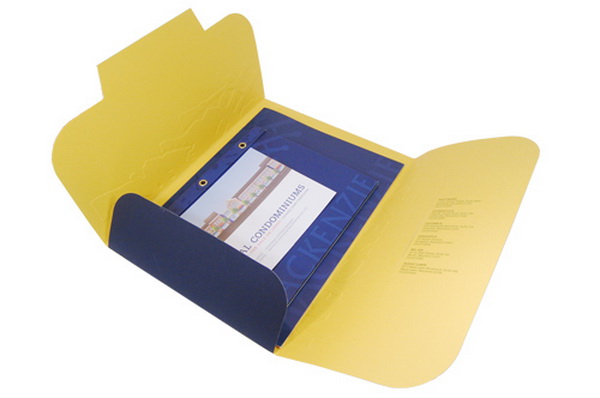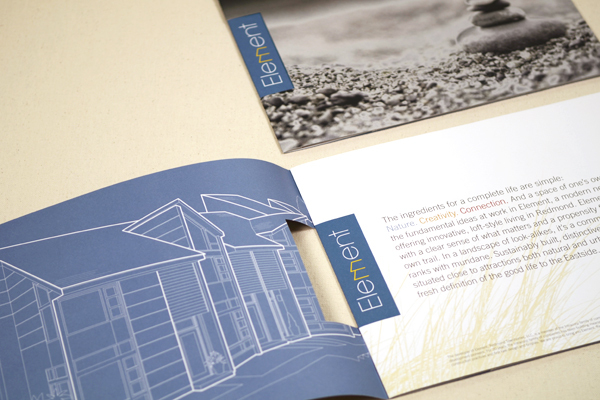 A variety of real estate projects including logos and brochures.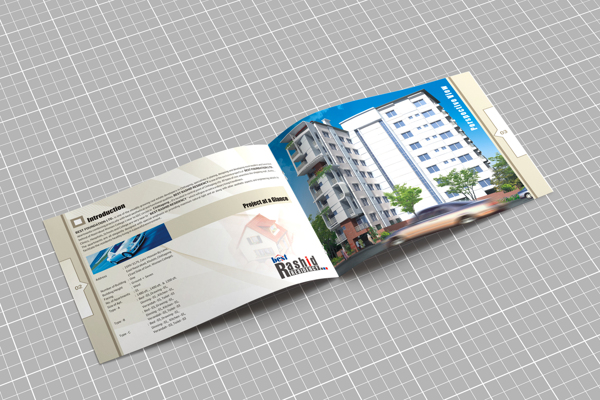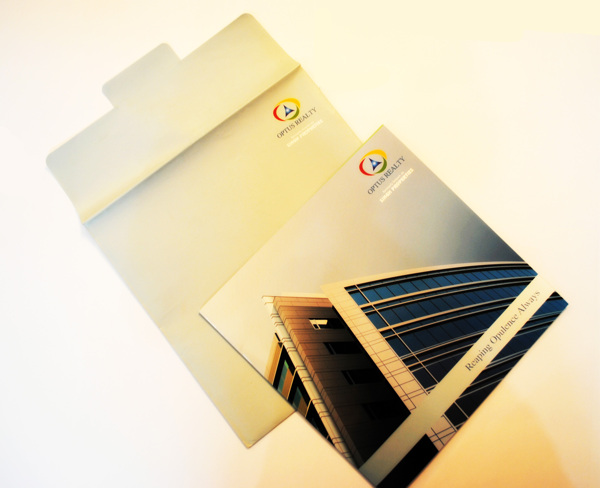 Optus Realty Pvt. Ltd is a Gurgaon based real estate firm, formerly known as Sing Properties. Optue Realty is a 25 year old Real Estate firm. The brochure design was kept simple and colors used were subtle.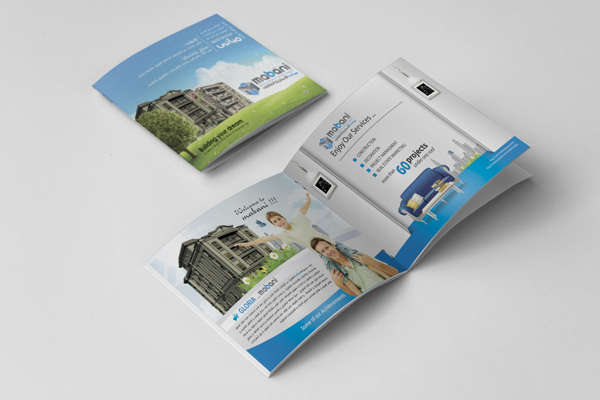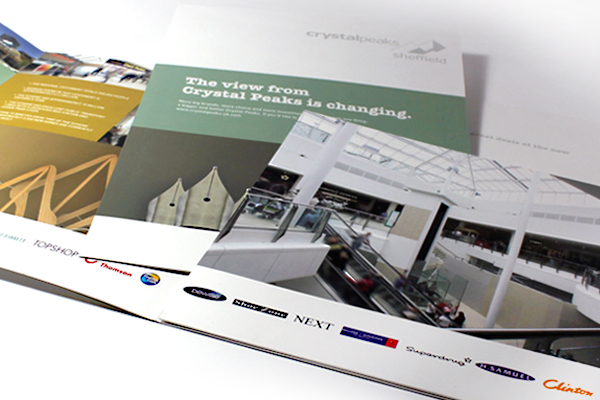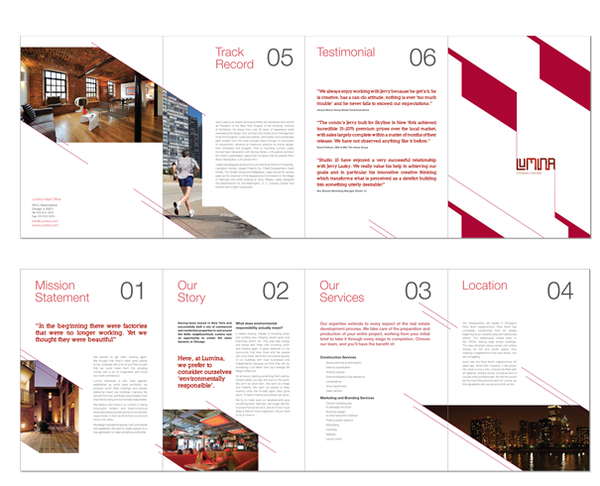 Corporate identity and brochure for a property development company in based in Chicago.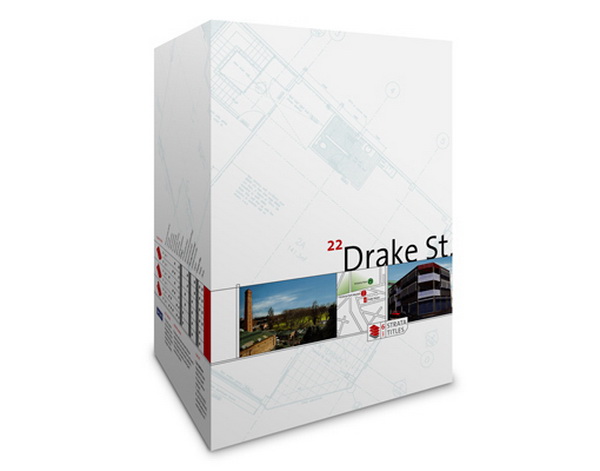 Sales brochure design for property development in Auckland, New Zealand. The design reflects the contemporary style of the building and its internal decor.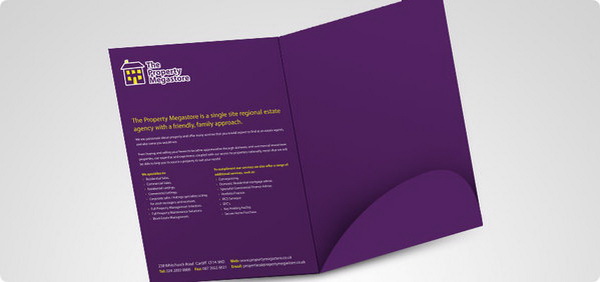 reative corporate folder, brochure design and press advertising.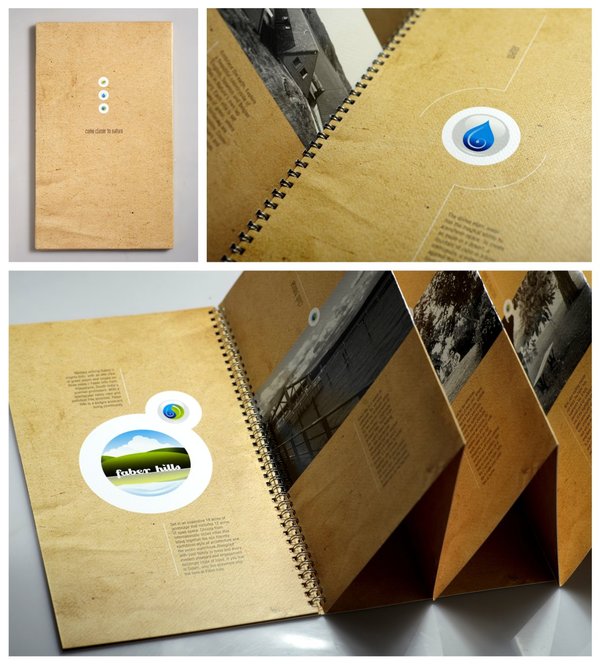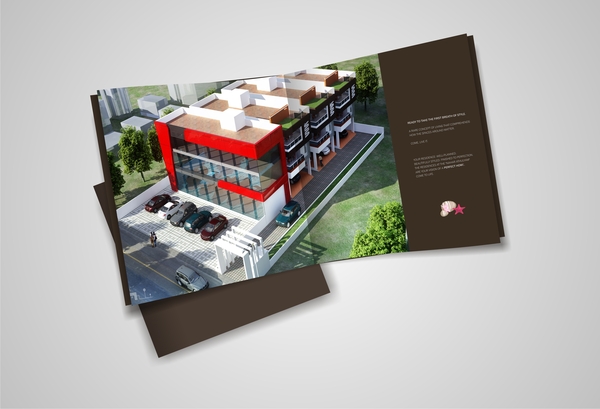 Athulyam is a luxury beach front villa project by Nahar foundations, a leading property developer in Chennai. The concept of the brochure was to brand the villas as stylish homes and talk about the stylish lifestyle these homes offer.