10 Kitchen Bay Window Seating Ideas for Your Breakfast Nook
Looking for some fresh inspiration to elevate your breakfast nook game? Check out these 10 amazing kitchen bay window seating ideas! From cozy nooks with built-in bookshelves to modern minimalist designs, these seating ideas are sure to impress. You'll find tips on how to create a seating area that maximizes natural light, provides storage solutions, and adds a touch of style to your kitchen.
Whether you're an avid reader, a brunch lover, or just want a comfy spot to enjoy your morning coffee, these ideas will help you create a space that's both functional and beautiful. So get ready to transform your breakfast nook into a dreamy oasis!
Use Lighting To Make Your Small Kitchen Fell Large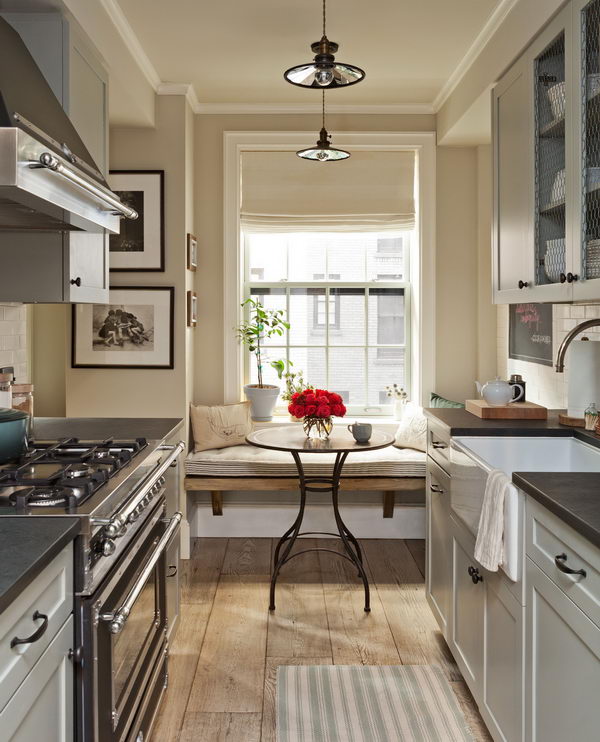 Adding some lighting to your kitchen bay window seating can do wonders in creating the illusion of a larger space. Think about it, when your seating area is well-lit, it draws the eye towards that area and away from the cramped kitchen space. Plus, it creates a cozy and inviting atmosphere where you can relax and unwind after a long day. via source
Window Seat In Corner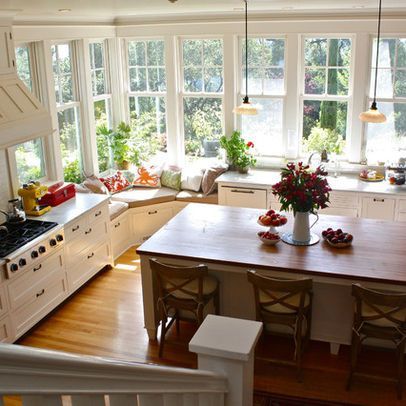 A window seat in the corner of your kitchen might create a comfortable spot to relax and read a book, and it also adds a charming aesthetic to your space. It can also serve as a decorative focal point in your room. You can add some colorful cushions, a soft throw, and some decorative accents to make it feel even cozier. via source
Modern Elegance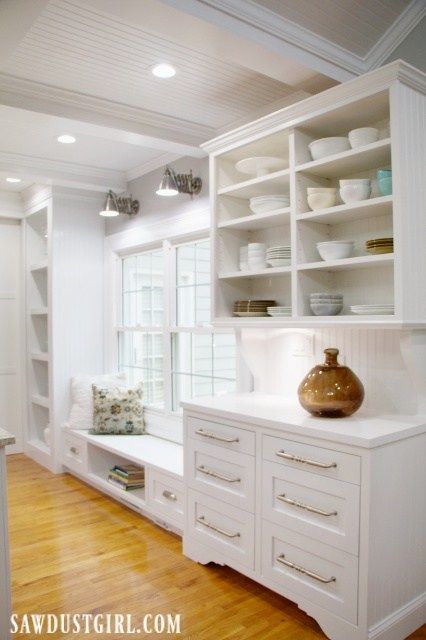 Create a modern look with a sleek bench or built-in seating area. Choose white cushions and pair with a modern wooden table and metal accents. Add a few pops of color with a bright centerpiece or decorative bowls. via source
Kitchen Bay With Additional Storage Under The Window Seat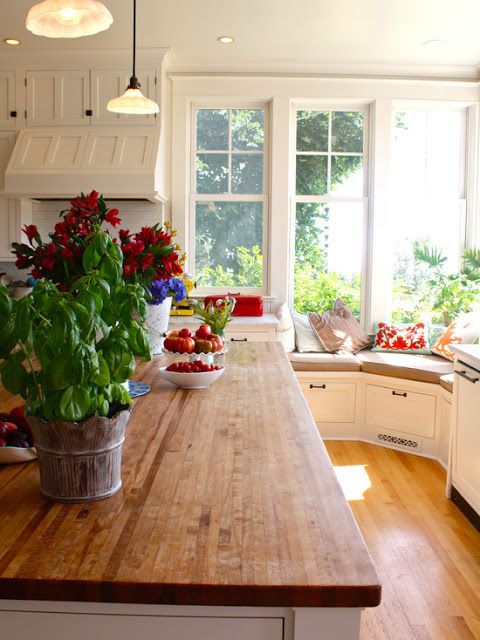 Not only does the window seat provide a comfortable seating area where you can enjoy your morning coffee or relax while cooking dinner, but it also offers extra storage space for your kitchen essentials. You can store your pots and pans, baking sheets, and even your pantry items under the seat, keeping them out of sight and neatly organized. via source
Transform Your Kitchen with a Banquette Seating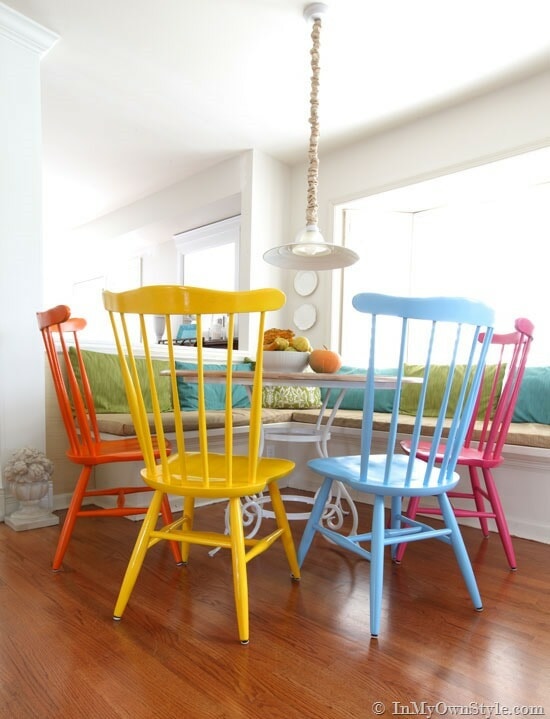 A banquette built around your kitchen table not only adds architectural detail to the room, but it creates more seating without the need for a lot of chairs. Another advantage of building a banquette in your kitchen is since the seating is right against the wall, the table can be pushed towards the wall making the room feel more spacious. There is no space allowance needed for chairs to be pulled back. via source
DIY Window Seat Tutorial for Kitchen Bay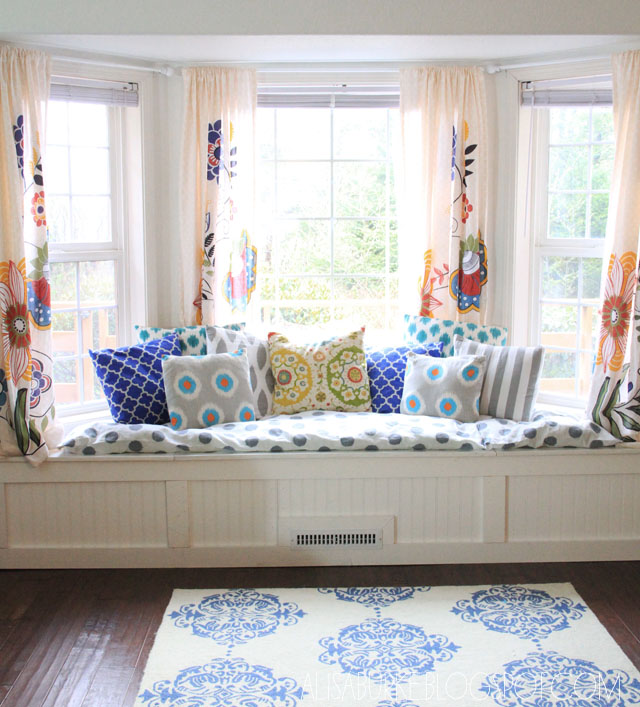 Are you looking to add a cozy touch to your kitchen? Well, this tutorial has got you covered! It's all about creating a sweet little window seat in your kitchen bay area. via source
Kitchen Bay Window Seating With Book Shelf On Wall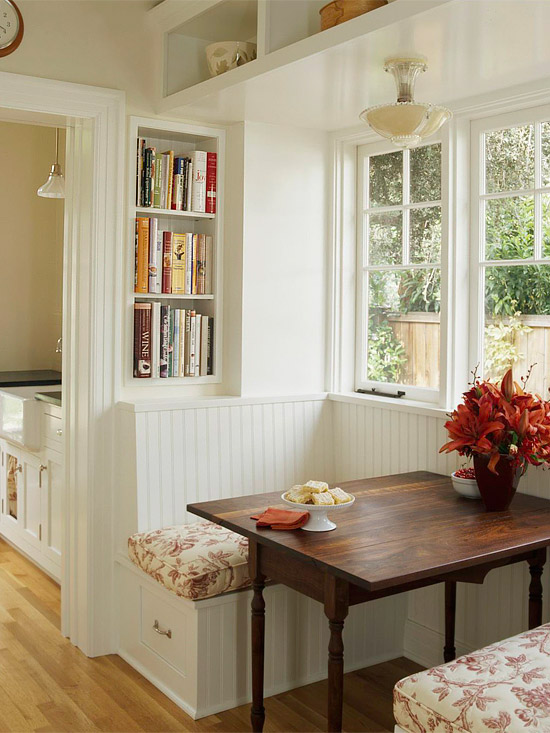 This is a great way to add a cozy and functional element to your kitchen. By building a window seat in your bay area, you can create a comfortable spot for sitting, reading, or just enjoying the view. Adding a bookshelf on the wall above the seat not only provides a convenient storage solution for your favorite books, but also adds an attractive design element to the space.
Shabby Chick Kitchen Bay Window Seating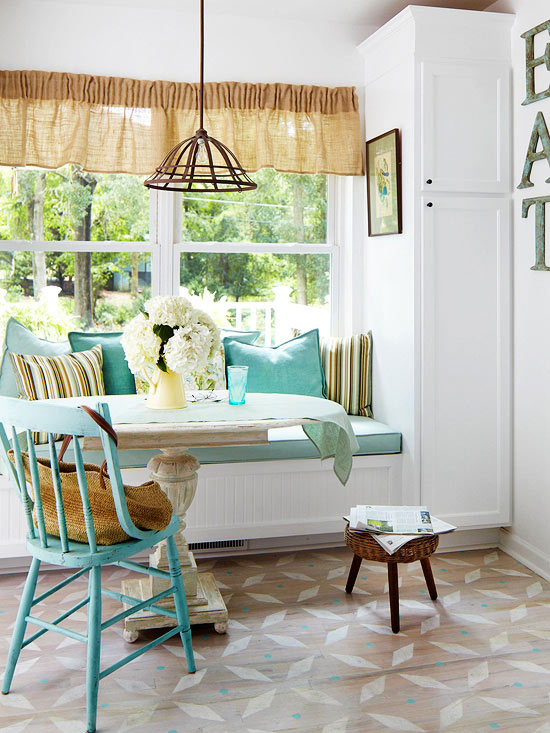 Are you looking to add some shabby chic vibes to your kitchen? Well, you might want to check out this awesome bay window seating idea! It's perfect for creating a cozy nook where you can relax, read a book, or simply enjoy the view. The shabby chic style adds a charming touch to your kitchen decor, and you can customize it with your own personal flair.
Use Your kitchen Bay for Reading or Napping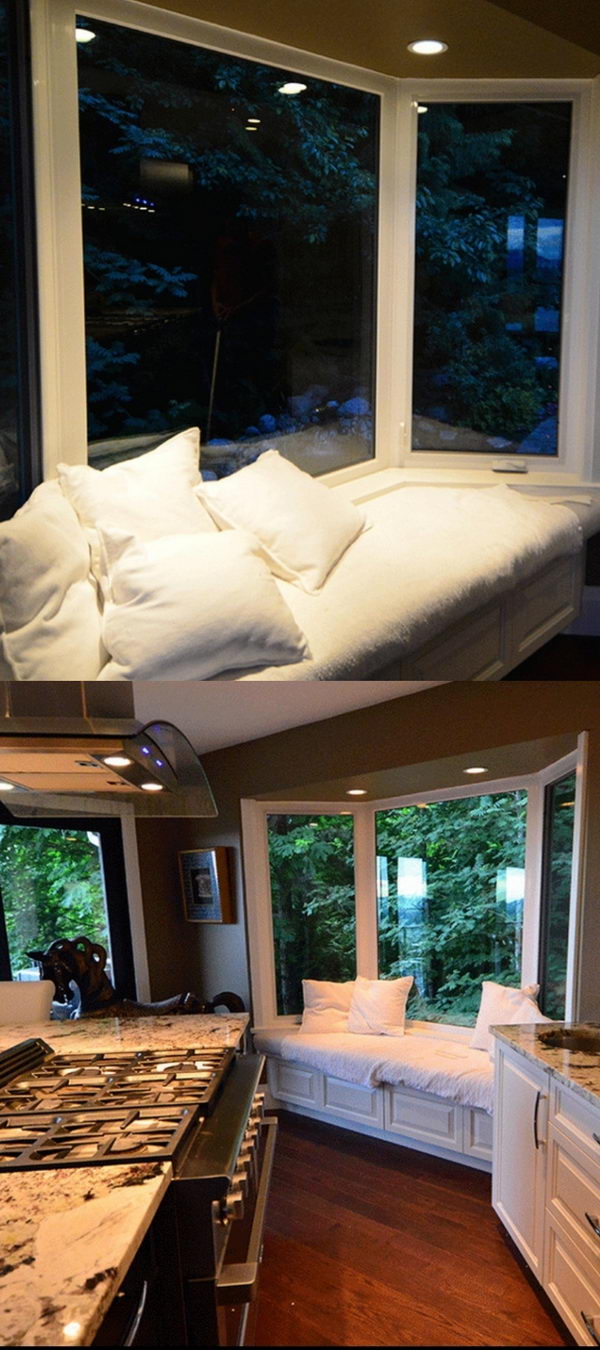 Looking for a comfy spot to read or nap in your kitchen? How about setting up some Luffy cushions in your bay window? It's the perfect way to create a cozy and inviting nook that you'll love spending time in.
Transform Your Kitchen with a Side Yard Overlooking Dining Counter Area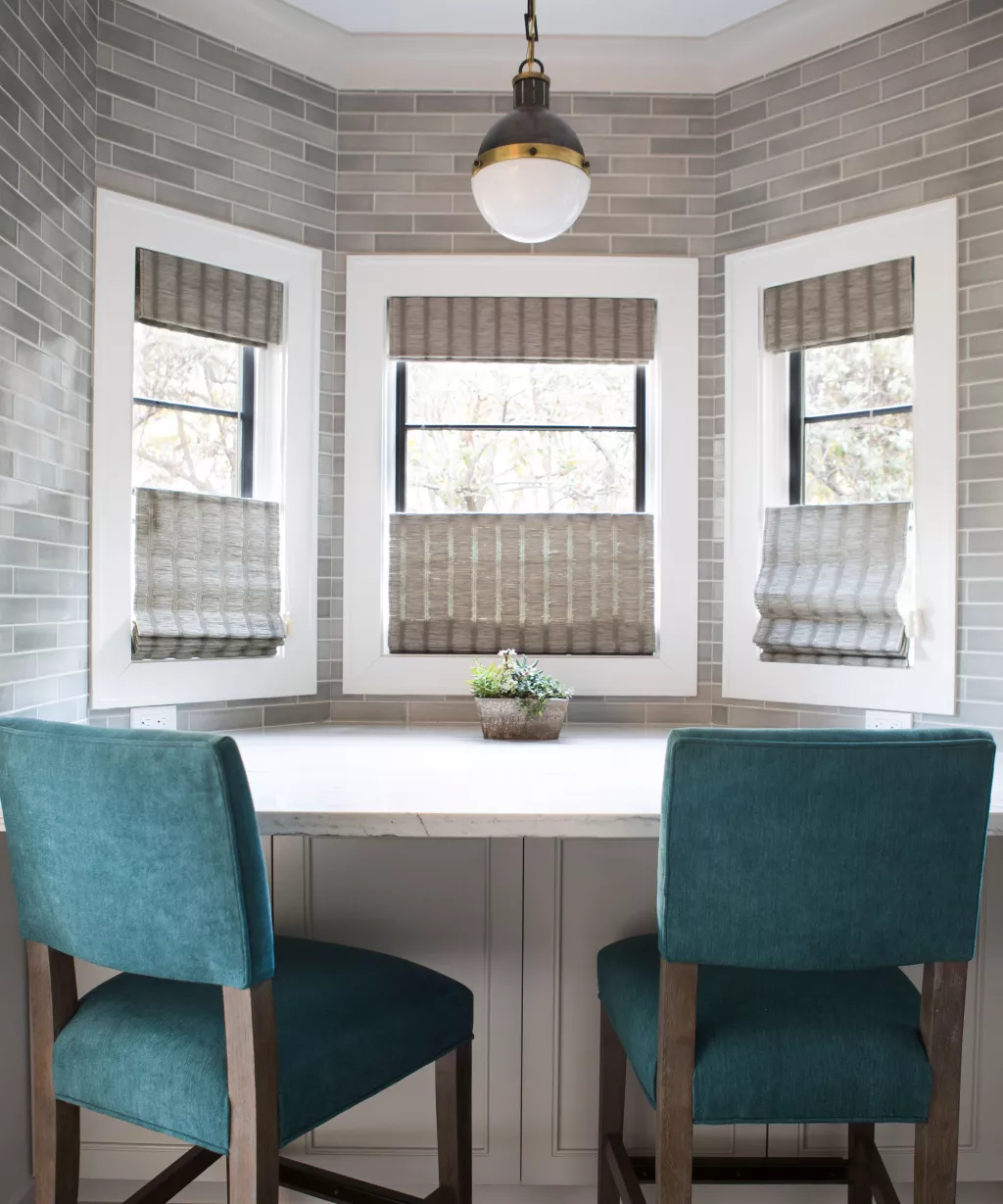 Want to give your kitchen a fresh new look? Consider transforming it with a dining counter area that overlooks your side yard. This simple addition can bring a touch of the outdoors into your home and create a relaxing and inviting atmosphere. Whether you're enjoying a morning cup of coffee or entertaining guests, a dining counter with a view is the perfect way to make the most of your kitchen space.