25 Fun & Easy Summer DIY Projects
It's no secret that summer is everyone's favorite time of year. Longer days, warm weather, and homework-free nights — what's not to love? But after awhile, filling all of that spare time can start to feel like a challenge.

Try one of these summer-appropriate DIY projects if you're looking to keep yourself and your family busy. They're all easy, affordable, family-friendly, and most importantly, fun!
Gummy Bear Popsicles With Sprite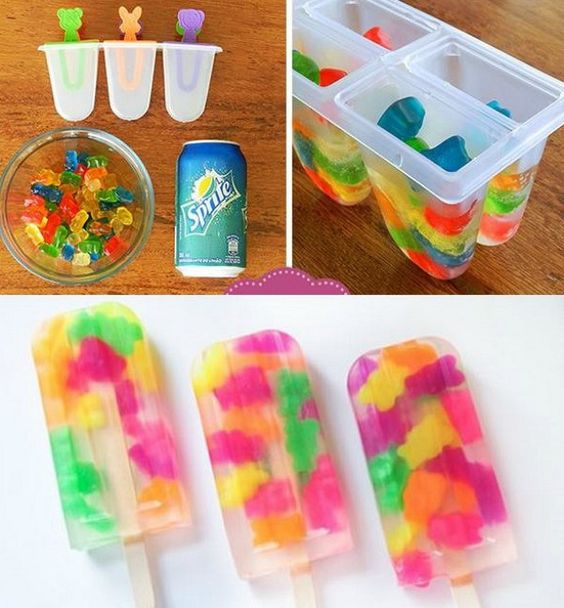 Nothing beats a frozen treat on a hot, sunny afternoon. This summer, instead of settling for a freezer-burned popsicle from the neighborhood ice cream truck, try making your own. These colorful ice pops are sure to be a hit with kids, who will love snacking on the gummy bears as the frozen soda melts away. via makezine
DIY Seashell Succulent Planter

These flower pots have a seaside, tropical feel thanks to the various colored shells used to decorate them. They are really easy to make too: all you need to do is gather a few seashells and glue them to cover the outside surface of your flower pots. via billabong
No-Sew DIY Teepee

This easy outdoor teepee makes a great fort on long days of outdoor play. Your kids will love having their own cozy spot in the yard where they can catch some shade and start planning their next adventure — especially if you let them customize it by helping you pick out the fabric. via ehow
Canvas String Art Graffiti

Spray paint is a fun and versatile craft product, but it can be hard to use indoors. So once the weather warms up, grab those cans and head outside! Pick out paint in your favorite colors, and use the yarn to create any design you can imagine — you'll end up with a work of art as unique as you are. via jugglingactmama
Super Easy DIY Rainbow Roses

Science-crazy kids in particular will love helping you make these roses. Teach them how plants "drink" water from the ground with this easy and inexpensive project. They'll be in awe of the way that a simple white flower can transform into a beautiful rainbow. Don't forget to display the finished product in your favorite vase. via pinterest
Fun Canvas Art for Kids

Let you kids channel their inner artists with the help of a few paint brushes, some non-toxic paint, and a piece of canvas. The finished product will look great hanging on their bedroom walls. via brightstarkids
Sea Glass Bottles

Summer is the perfect time to fill your home with dreamy beach house decor. With the magic of a can of sea glass spray paint, you can transform old glass condiment bottles into "ocean-weathered" works of art. via sadieseasongoods
DIY Rustic Sailboat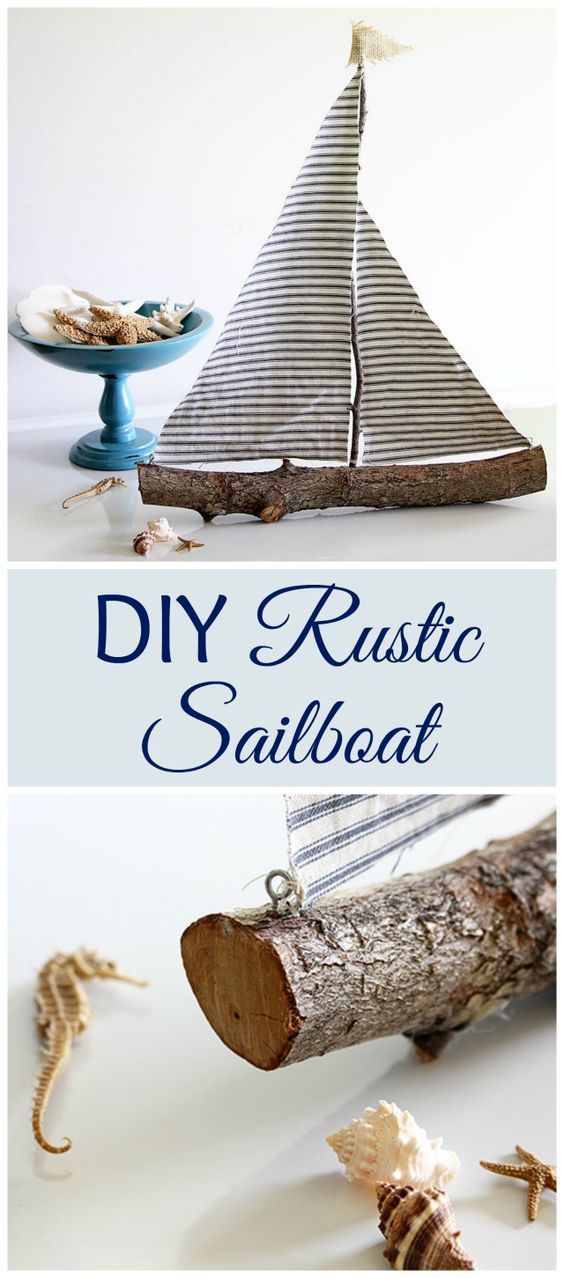 Perch this charming little sailboat on a bookshelf, desk, or windowsill to add a boathouse feel to your favorite room. Look for a breezy linen in a classic nautical stripe for the sail: it's the classic summer print! via houseofhawthornes
Nautical DIY Burlap Wreath in 5 Minutes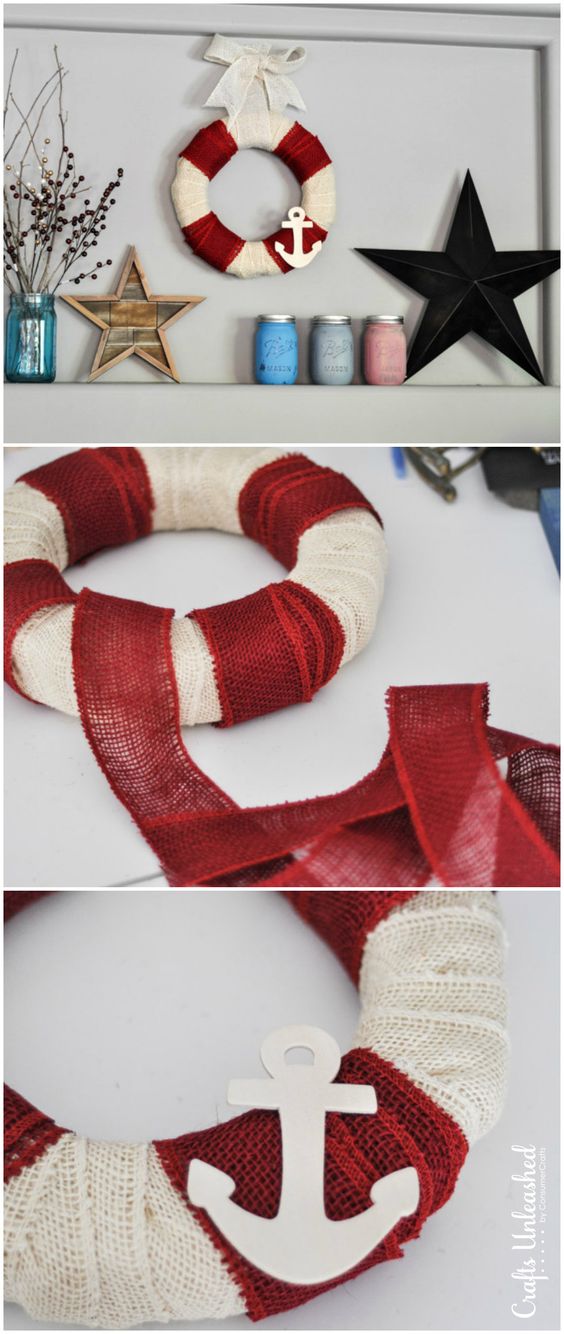 Who says wreathes are just for fall and winter? This red and white burlap ring mimics an old-fashioned lifesaver to achieve a summery nautical decor theme. The anchor cutout embellishment is the perfect finishing touch. via consumercrafts
Pottery Barn Inspired Rope Wrapped Candle Holder

Beachy but not kitschy, these elegant candles look like they came right out of a high-end home decor catalog. Putting them together is quick and effortless, and you'll save so much money making them yourself that you can create enough to cover your whole mantel. via stonegableblog
Water Color Pillows

Giving your home a summer makeover is as easy as swapping out your somber, sensible accent pillows for these colorful creations. They'll brighten up your living room as they catch the summer sunshine streaming in through the windows. via Youtube
Ocean View Shadow Box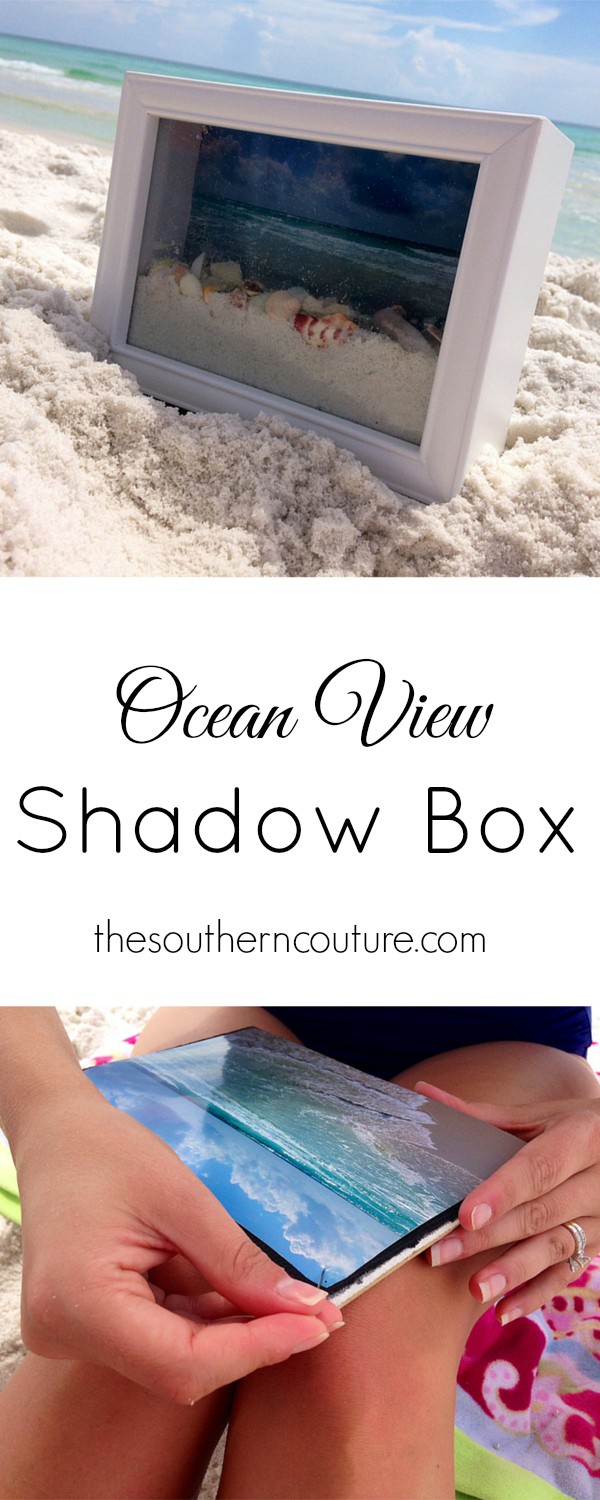 This shadow box is a great way to commemorate your summer beach vacation and repurpose all that sand that came home in your shoes. And if you aren't planning on hitting the beach this year, you can adapt this DIY with sand and shells from a craft store and bring a little bit of the beach to you. via thesoutherncouture
Seashore Wind Chimes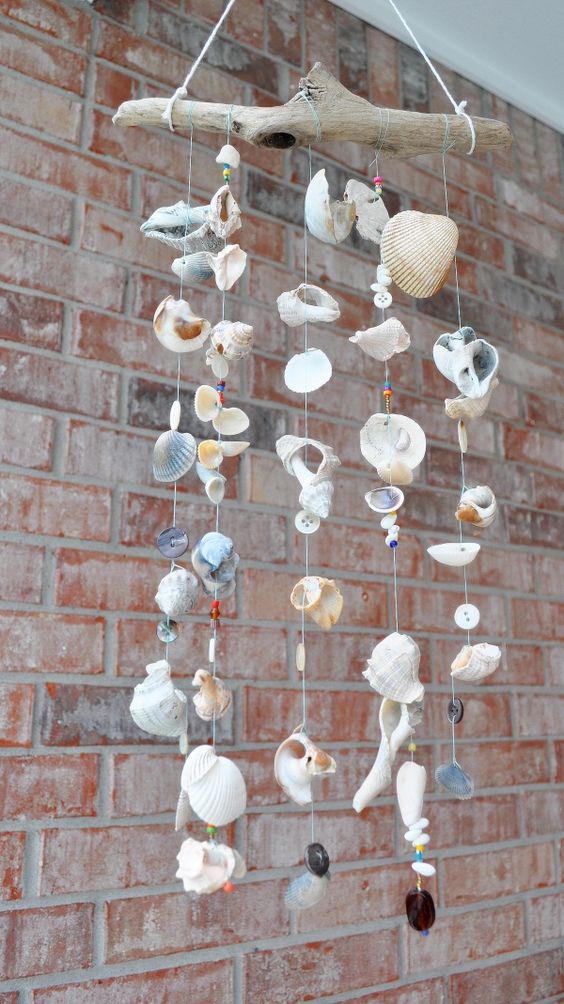 The only thing better than DIY decor crafts that make your home look pretty are crafts that also make it sound pretty. These wind chimes, which you can make using shells from a craft store or ones you found yourself, will fill your patio with sweet sounds every time they catch a breeze. via poindextr
Painted Rock Photo Holders

Planning on giving someone a photo of yourself or the two of you together? You don't have to reach deep in your pocket to buy a picture frame as you can make this easy and fast painted rock photo holder. All you need is a good-sized rock, some paint, and copper wire – oh, and the picture, of course! via onelittleproject
Painted Cactus Rocks

Small cactus plants are great coffee table ornaments but if you can't take care of one, these painted cactus rocks will do just fine. Paint some rocks to look like different cactus plants and place them in a small pot. Add some rocks and there you have it, your super cute painted cactus rocks that add some beautiful touches to a drab coffee or office table.
Easy DIY Hanging Planter

It's so nice to be outdoors in summer, when everything is green and blooming. These cute little hanging planters, which would look lovely on a balcony or in front of a kitchen window, will give you an opportunity to use your green thumb. Check with your local florist to find out which plants are in season. via craftandcreativity
Yarn Ornaments

These quirky yarn balls are a simple way to add a colorful accent to a bedroom that needs livening up. Look for yarns in bright, eye-catching neon shades to make sure the balls really pop. And speaking of pop: the secret to how these ornaments hold their spherical shape? Balloons, of course! via Youtube
DIY Summer Clothes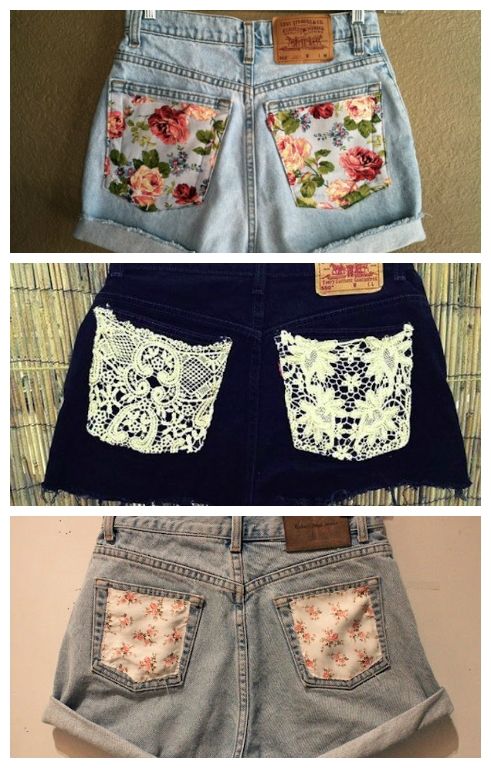 Looking chic while keeping cool is a big challenge when planning your summer wardrobe. Denim shorts are weather-friendly but a little predictable, so dress up your pairs with pocket patches in playful prints. You don't even need a sewing machine to make these — just some basic needle-and-thread skills. via hercampus
DIY Inspiration Smashbook
Do you tend to have more free time over the summer? Don't be surprised if you find yourself suddenly prone to inspiration and full of brilliant ideas. This smashbook can help you keep things organized and stored away, which will come in handy once your busy fall routine starts up again. via bydawnnicole
Paint Stick American Flag

What better way to celebrate Fourth of July than with this fun, family-friendly summer activity? Get in a festive mood before the fireworks start by making your on twist on Old Glory. Your kids will get a kick out of using their hand-print to make the "star." via thesoccermomblog
DIY Watercolor Coaters Made From Ceramic Tiles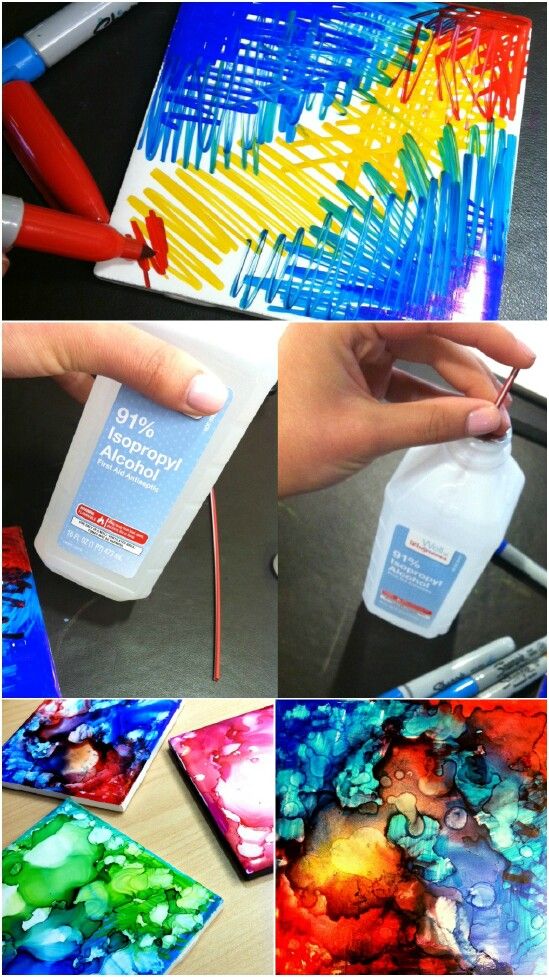 If you happen to have white ceramic tiles from a bathroom project, you don't have to throw them away. You can actually make them into colorful coasters that you can give as gifts or even sell! Create these artistic watercolor coasters in just minutes and you'll have a set of beautiful coasters that bring some pop of color to your table. via sharpie
Refashion your old flip fiops into DIY comfy braided strap sandals using old t-shirts

Sandals are a summer wardrobe essential — they'll keep your feet cool on trips to the pool or the park. Spruce up a pair of cheap store-bought flip flops by replacing the plastic straps with colorful braided fabric. via makeit-loveit
Dip-Dyed Frosted Tumblers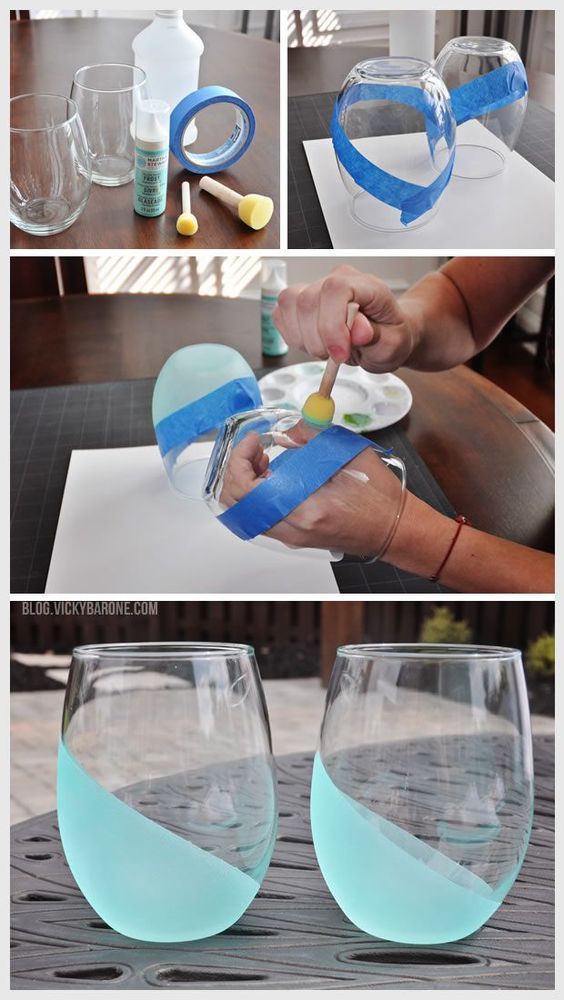 As temperatures go up, staying hydrated becomes particularly important. But you'll stop forgetting to reach for that water if you're drinking out of these pretty, frosted blue drinking glasses. via vickybarone
DIY Stamped Watermelon Doormat

Your welcome mat is the first thing friends and family see every time they come over to your house for barbecues and pool parties. Give yours a fun summer makeover with this simple watermelon print. via ehow
DIY Pineapple Vase

Nothing says summer like a tropical luau. If a trip to Hawaii isn't in the cards this year, you can give your outdoor space a luau feel with this DYI vase made out of a pineapple shell. Treat yourself to a fresh pi?a colada with the leftover pineapple chunks when you're done. via bespoke-bride