20 Tasty and Nutritious Pescatarian Breakfast Ideas To Fuel Your Morning
A pescatarian diet is like being a vegetarian, but you get to enjoy some tasty fish and seafood too! The idea is to cut out red meat while still enjoying a wide variety of delicious plant-based foods.
So, if you're looking for a healthy and sustainable way of eating that lets you indulge in some seafood treats, this could be the way to go. With a pescatarian diet, you can still enjoy all your favorite vegetarian meals, plus some extra protein and omega-3 fatty acids from fish and seafood. Sounds pretty good, right?
Here we've put together a list of 20 breakfast ideas that are sure to satisfy your taste buds and give you the energy you need to tackle your day. From potato salad with smoked herring to eggs cooked in an avocado, there's something for everyone on this list. So, grab a fork and let's dig in!
Tuna Salad Stuffed Cucumber Boats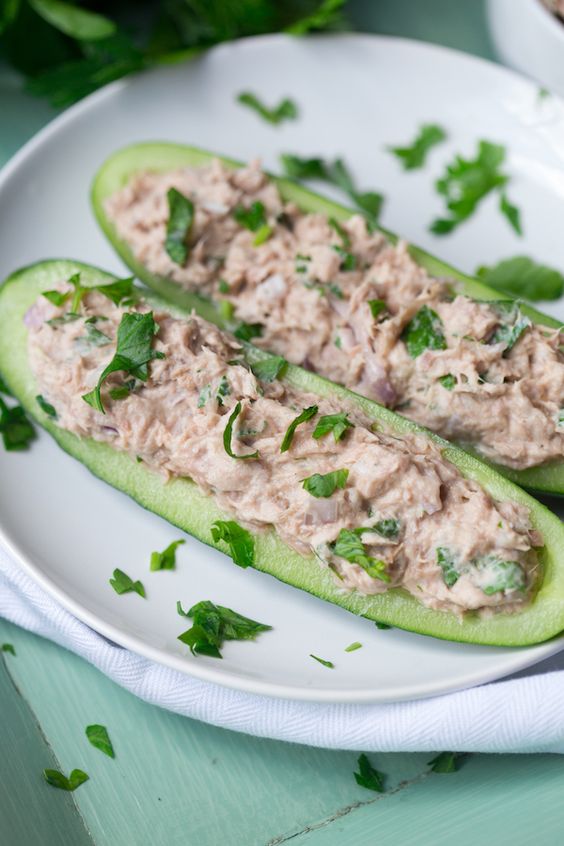 Tuna is a great source of lean protein and is rich in omega-3 fatty acids, which are essential for maintaining good health. These cucumber boats are a delicious and nutritious way to enjoy the benefits of tuna, while also being a low-calorie option for those watching their weight. via source
Spinach and Feta Breakfast Burrito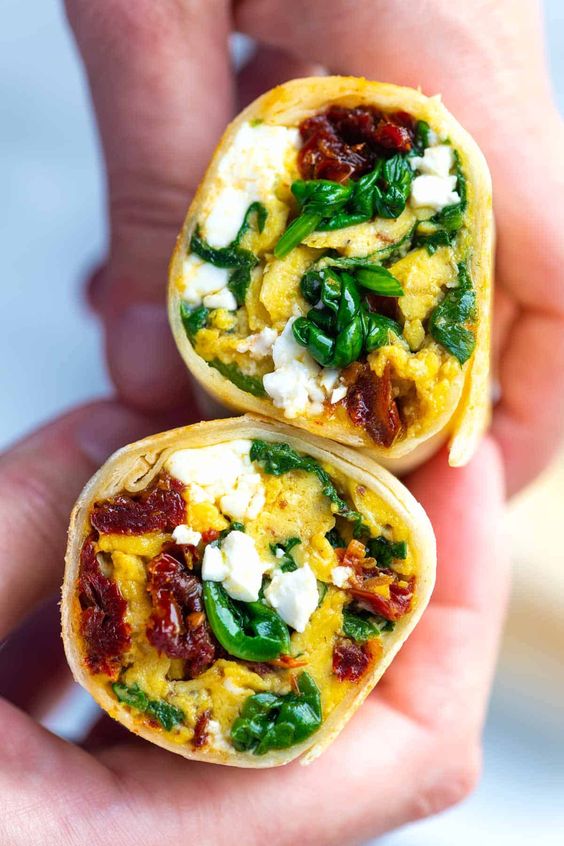 This burrito is packed with protein, fiber, and other essential nutrients to keep you energized throughout the day. The spinach provides an excellent source of vitamins A and C, while the feta cheese offers a dose of calcium and healthy fats. via source
Potato Salad With Smoked Herring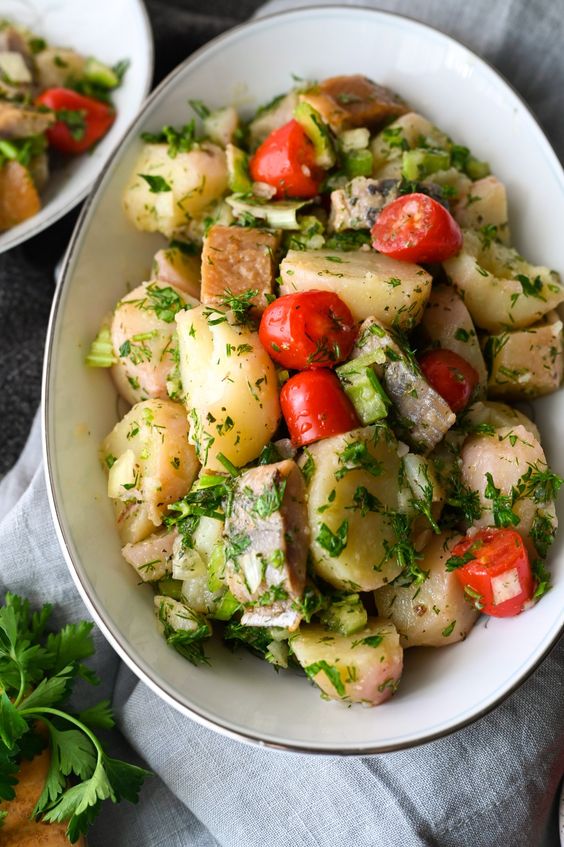 Smoked herring is a great source of omega-3 fatty acids, which can help improve heart health and lower inflammation. The potatoes in the salad provide a good source of carbohydrates, while the smoked herring adds protein and flavor. This dish is perfect for a summer barbecue or picnic. via source
Mussels with Garlic White Wine Sauce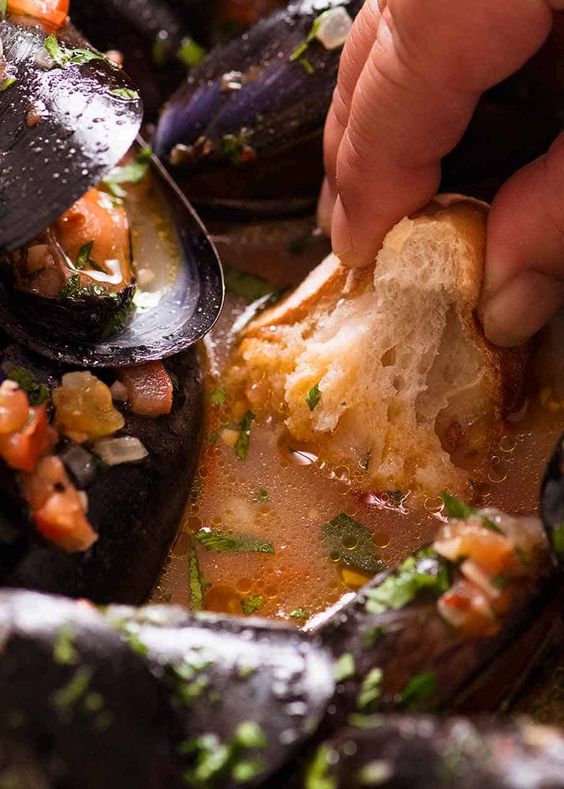 Mussels are a fantastic source of omega-3 fatty acids, which are great for heart health and reducing inflammation. When combined with a garlic white wine sauce, they make a delicious and nutritious dish that is perfect for any occasion. The garlic in the sauce provides additional health benefits, including improved immune function and lower blood pressure. via source
Spicy Tostadas With King Oscar Sardines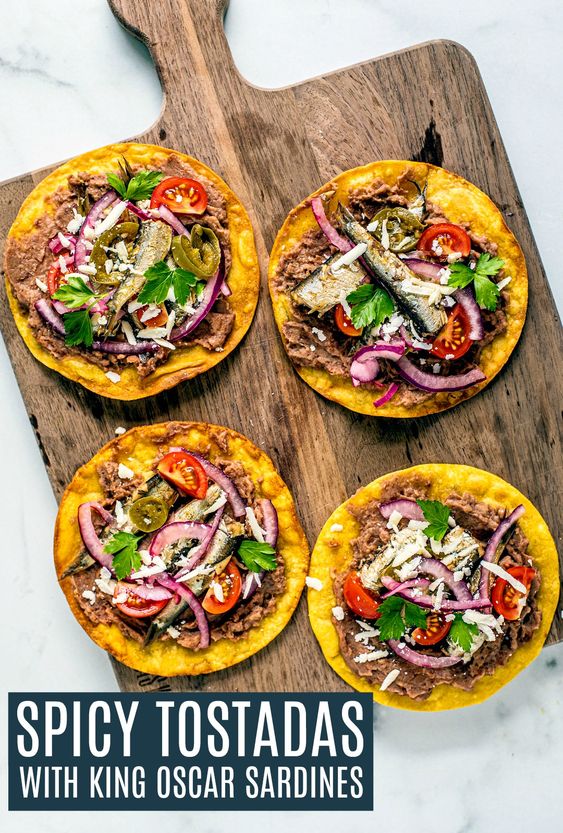 Sardines are an excellent source of omega-3 fatty acids, which can help reduce inflammation and improve heart health. The tostadas provide a good source of carbohydrates and fiber, while the spices add flavor and nutrition. via source
Oatmeal With Apples And Cinnamon
Oatmeal is a classic breakfast option that provides a good source of fiber and complex carbohydrates. When combined with apples and cinnamon, it becomes a delicious and nutritious meal that can help regulate blood sugar and keep you feeling full for longer. The apples provide an excellent source of vitamins and minerals, while the cinnamon can help lower inflammation and improve heart health. via source
Chia Pudding Made With Almond Milk, Topped With Berries And Nuts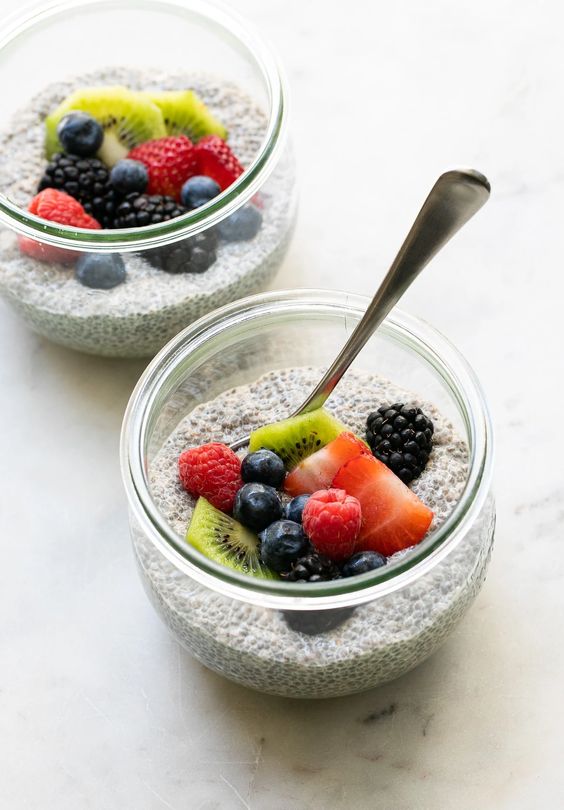 Chia pudding is a great alternative to traditional pudding and provides a good source of fiber, protein, and healthy fats. When made with almond milk and topped with berries and nuts, it becomes a nutritious and delicious dessert or snack. The chia seeds in this dish provide omega-3 fatty acids, while the berries offer a dose of antioxidants and vitamins. via source
Homemade Whole-Grain Banana Muffin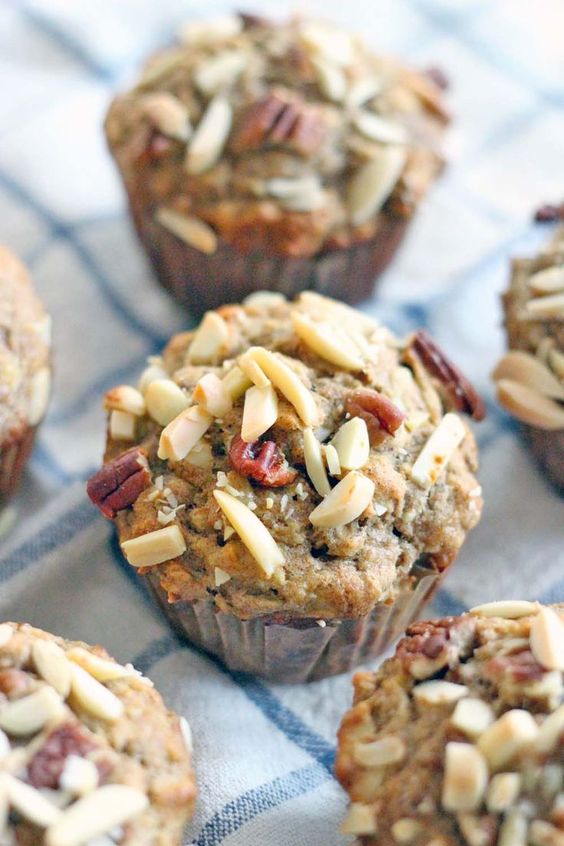 When made with whole-grain flour, banana muffin become a healthier option that provides a good source of fiber and complex carbohydrates. Bananas also provide a dose of potassium and other essential vitamins and minerals. This homemade version is a great way to control the ingredients and ensure you're getting a healthy and tasty treat. via source
Eggs Cooked In An Avocado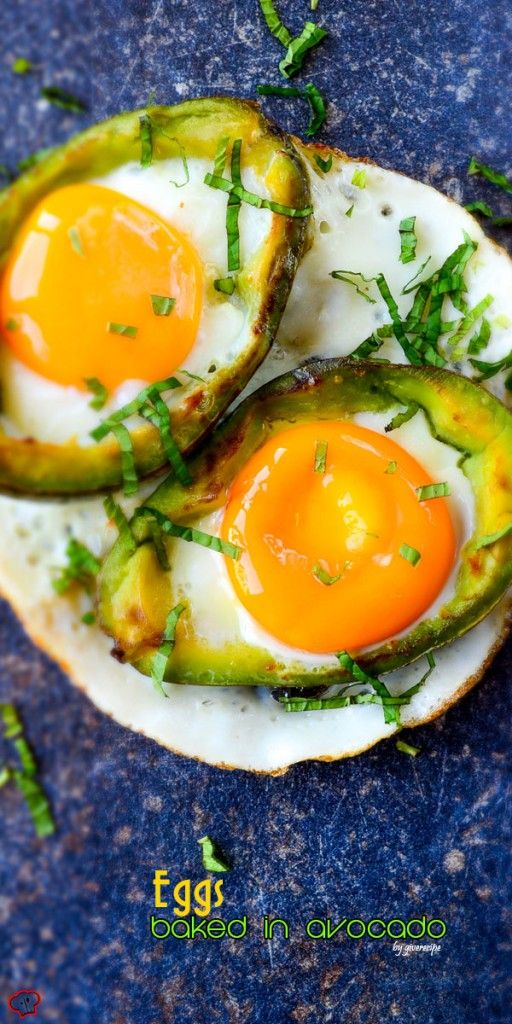 This dish provides a good source of protein, healthy fats, and fiber, making it a nutritious and filling meal. The avocado serves as a natural bowl for the eggs and provides a dose of potassium, healthy fats, and other essential nutrients. This dish is easy to prepare and can be customized to your liking by adding toppings such as salsa, cheese, or herbs. via source
Whole-Grain Waffles With Nut Butter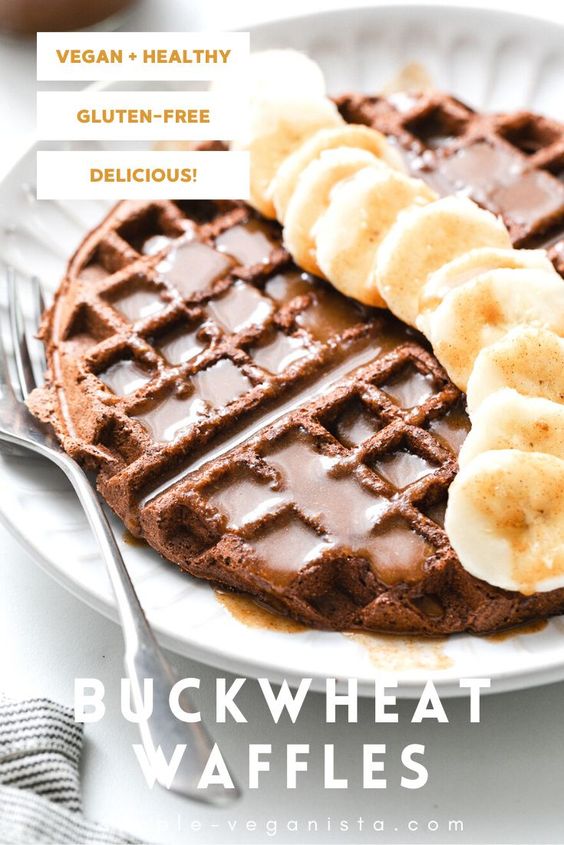 Whole-grain waffles provide a good source of fiber and complex carbohydrates, while nut butter adds healthy fats and protein. Whether you prefer peanut butter, almond butter, or another type of nut butter, this dish is sure to satisfy your taste buds and your nutritional needs. via source
Baked Oatmeal With Nuts And Fruit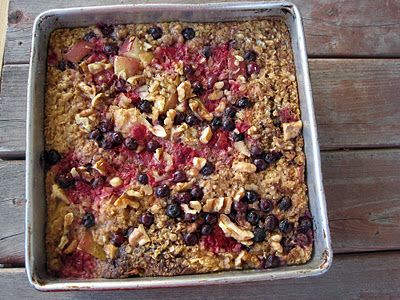 Oats are high in fiber, which helps to keep you full for longer periods and maintain stable blood sugar levels. Nuts provide healthy fats and protein, while fruits offer essential vitamins and minerals. This dish is an excellent source of energy and can help support weight loss goals. via source
Berry Yogurt Bowl With Honey And Almonds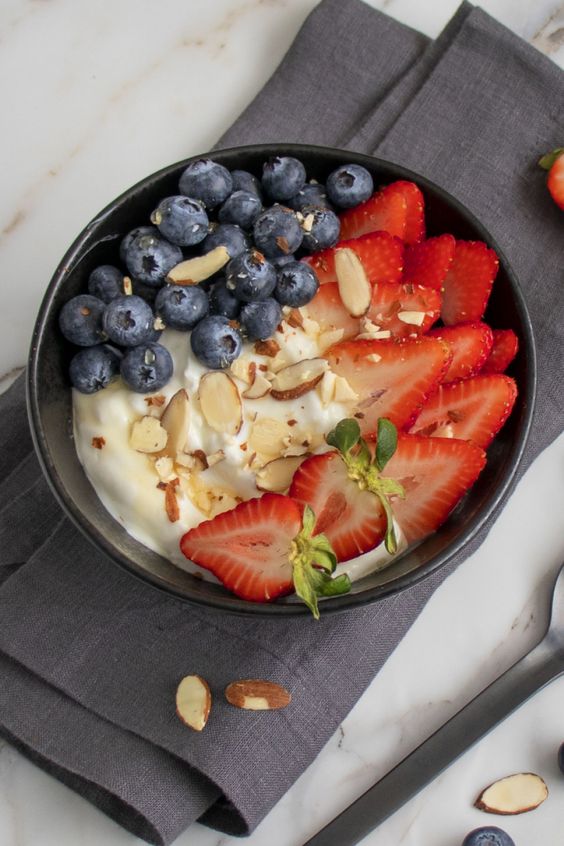 Yogurt is a great source of probiotics, which are essential for gut health. Berries offer antioxidants that protect against cellular damage, while almonds provide healthy fats and fiber. This snack is a great option for those looking to maintain a healthy weight. via source
Cajun Shrimp With Zucchini Zoodles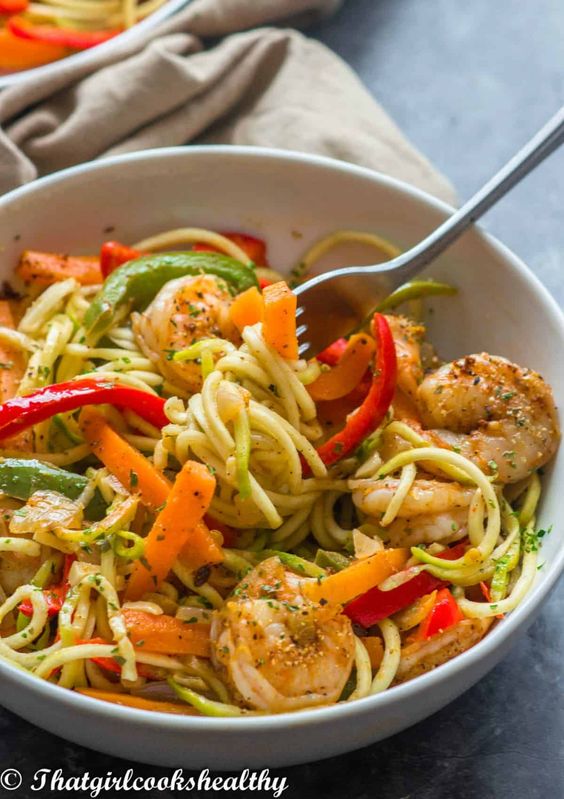 This is a low-carb, high-protein meal that is perfect for those looking to maintain a healthy weight. Shrimp is an excellent source of lean protein, while zucchini zoodles provide fiber and nutrients. The Cajun seasoning adds flavor without added calories, making this dish a perfect option for weight loss. via source
Rainbow Salmon Bowls With Tangy Tahini Drizzle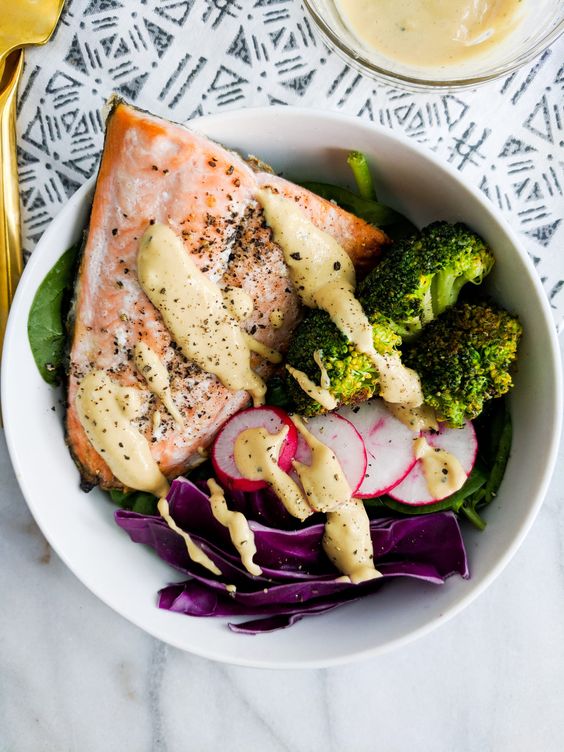 This is a colorful and nutritious meal that is rich in protein and healthy fats. Salmon is a great source of omega-3 fatty acids, which support heart health and cognitive function. The vegetables provide fiber, vitamins, and minerals, while the tahini drizzle adds healthy fats and flavor. via source
Sheet Pan Teriyaki Salmon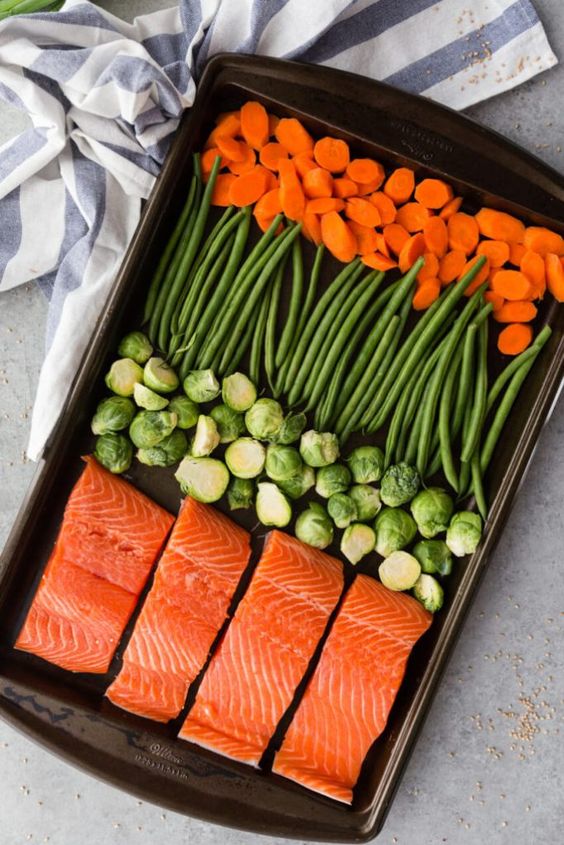 Sheet pan Teriyaki Salmon is a quick and easy meal that is rich in protein and nutrients. Salmon is a great source of omega-3 fatty acids, which support heart health and cognitive function. The vegetables provide fiber, vitamins, and minerals, while the teriyaki sauce adds flavor without added calories. via source
High Protein Tuna Egg Salad With Pickles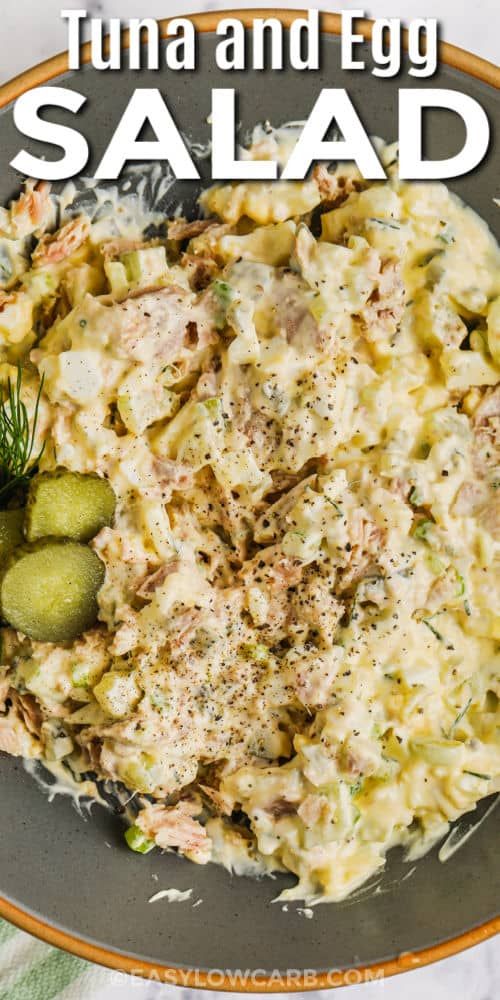 Tuna and eggs provide high-quality protein, while pickles add crunch and flavor without added calories. This dish is an excellent source of energy and can help support weight loss goals. via source
One-Pot Thai Shrimp & Quinoa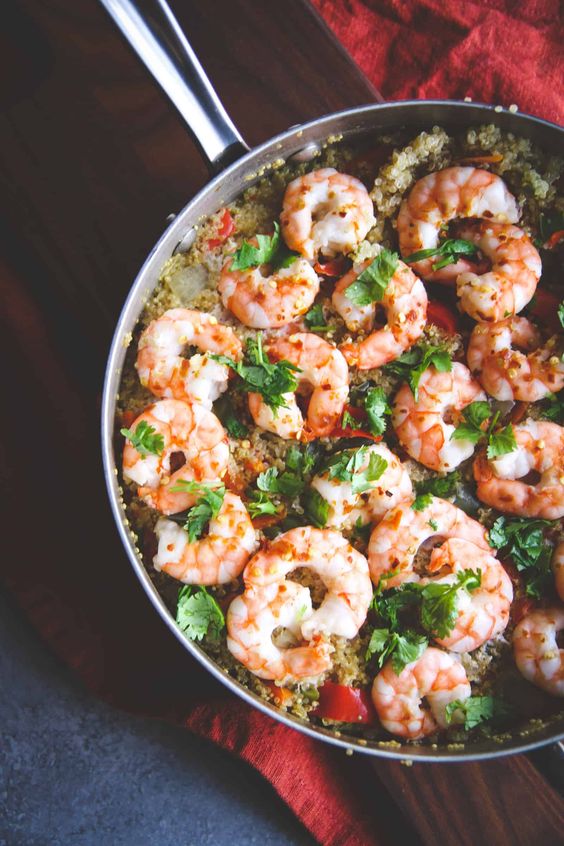 This is a delicious and nutritious meal that is high in protein and fiber. Shrimp provides lean protein, while quinoa offers fiber and nutrients. The Thai seasoning adds flavor without added calories, making this dish a perfect option for weight loss. via source
Cauliflower Rice Salmon Poke Bowl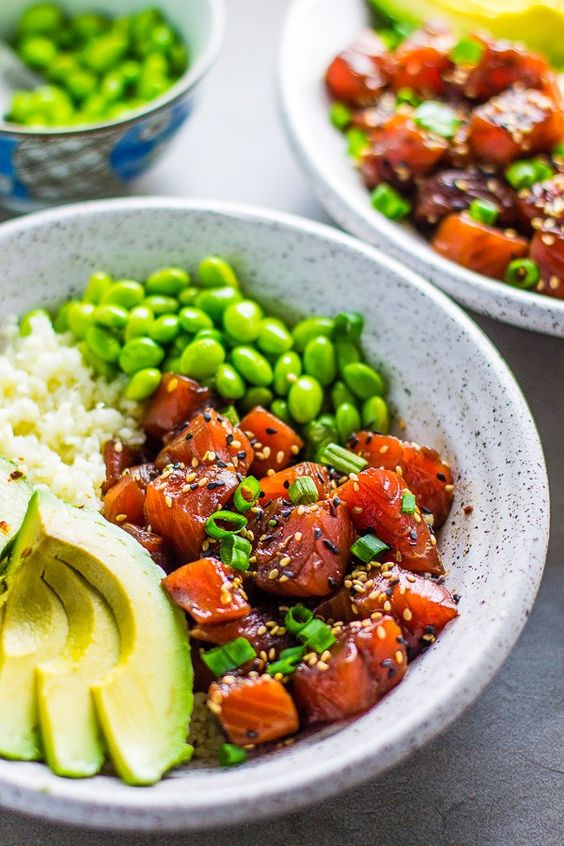 This low-carb, high-protein meal is perfect for those looking to maintain a healthy weight. Salmon is a great source of omega-3 fatty acids, which support heart health and cognitive function. The cauliflower rice provides fiber and nutrients, while the vegetables offer vitamins and minerals. via source
Baked Salmon In Foil Recipe With Asparagus And Garlic Butter Sauce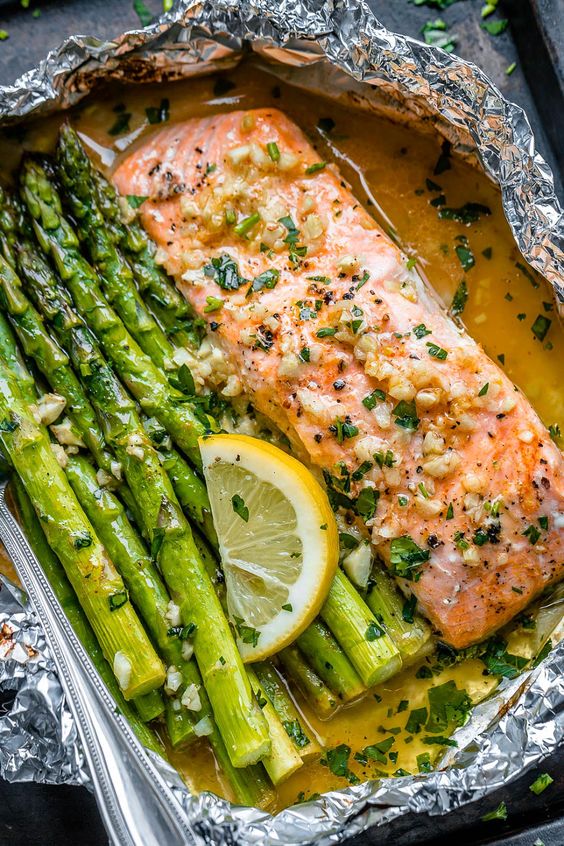 Salmon is a great source of omega-3 fatty acids, which support heart health and cognitive function. Asparagus provides fiber and nutrients, while the garlic butter sauce adds healthy fats and flavor. via source
Cilantro-Lime And Black Beans Shrimp And Rice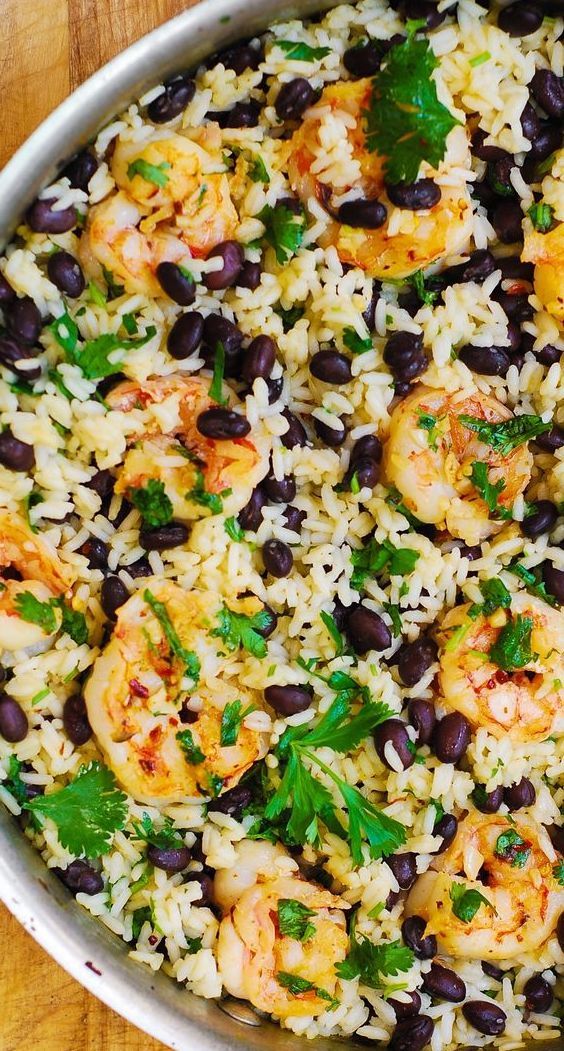 This nutritious meal is high in protein and fiber. Shrimp provides lean protein, while black beans offer fiber and essential minerals. The cilantro-lime sauce adds flavor without added calories, making this dish a perfect option for weight loss. via source